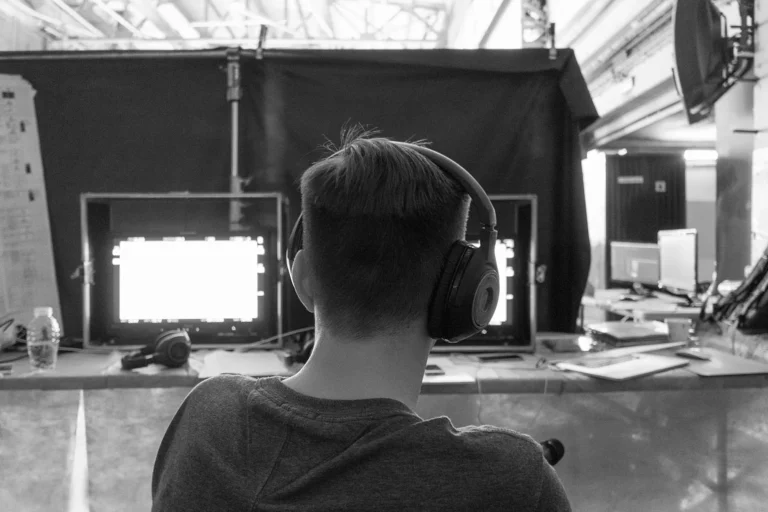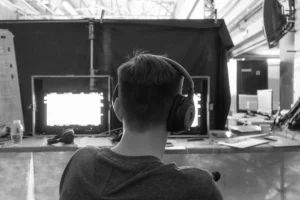 Despite being considered high-risk, the adult industry remains one of the most lucrative industries existing today. As the adult industry keeps growing, it's not surprising that many people want to be a part of it. With video production and sales, there are hurdles to overcome before you can tap into the large market size. However, there aren't many requirements to enter the profitable adult industry by starting your own adult video production company and porn site.
Below explores the fundamentals of how to start a porn production company, as well as how to start a porn site so you can sell your adult videos faster.
Why Are Adult Businesses High-Risk?
Business owners in the adult industry may face an overarching stigma that prevents them from getting a payment processor, which is necessary in order to receive online transactions. Many banks do not want to work with any type of business in the adult industry, let alone pornography. You can save yourself a lot of time and heartache when looking for an adult merchant account by first understanding the process and the reasoning behind it.
Adult-oriented businesses are viewed as high-risk mostly because of their reputation. For businesses dealing with products that can cause harm or have an age requirement, banks immediately consider them risky. Banks have strict terms of service that do not cover taboo industries. If it is a product best brought up later (or not at all), it's most likely too risky for tier one banks.
Legal Requirements to Sell Adult Videos
First, you must be legally eligible to sell adult videos. This means that you and any partners must be at least 18 years or older. Federal law regulates explicit content and outlines the stipulations for selling adult videos in their 2257 Compliance Requirements.
These requirements apply to any and all performers of visual adult content, regardless of the filming or distribution locations. Failure to comply with 2257 is a federal offense.
Privacy Concerns When Starting a Porn Company
What is posted on the internet, stays on the internet. No matter how thorough you try to scrub a piece of content from existence, there will likely be a fragment of it somewhere to reference. For this reason, it is important to keep private all identifying information of yourself and those with whom you're working. This means:
Don't use real names
Never reveal your location
Only work with trustworthy performers
This is the most important step when figuring out how to start a porn site.
Build a Brand and Fulfill a Niche
In this industry, creativity is rewarded. Come up with a persona, a name, and a brand that helps you stand out from the crowd.
Then, set your ground rules. Based on your persona, outline how you are going to be perceived online. Will you be the innocent girl next door, commanding dominatrix, or seductive vixen?
By doing this, you set the stage for fulfilling a niche in the adult industry. There are many adult production categories. Many actors pick one category and become the best in that vertical. There may not be as many viewers, but the fans who are there are guaranteed to stay. It's a method used to obtain a cult following with little effort.
How to Start a Porn Site to Sell Sex Videos Online
The first step to building a site on which you can sell your adult videos is domain name registration. You should consider completing this task along with other tasks like recording your business with the proper federal, state, and local entities, applying for an EIN, business license, and permits, and registering for state taxes. This way, your domain name and business name match across multiple entities.
When designing your website, it's imperative to keep in mind federal, state, and local laws about the age of consent. Integrating KYC (know your customer) APIs into your registration process is a method through which you can confirm the age of your customers and protect yourself from your legal exposure. One step further, you can also incorporate OTP (one-time password) verification to authenticate the user.
To monetize the content on your site, you'll need to accept payments online with a payment processor.
Promoting content and advertising
Starting a porn site is only lucrative if people can find it. It's a business that should be promoting itself like a business. And while you may be restricted from doing search engine advertisements, that shouldn't hold you back from having outreach. Below are a few viable options.
Join fetish communities online
Add your bio to other adult sites
Use affiliate marketing on other sites
Offer referral bonuses to fans
There are many ways to get your name out there, you just have to find what works best for you.
Start Production to Sell Adult Videos
When it comes to producing porn, it typically begins with a concept, including whether it's a take on an existing Hollywood film or a single scene. Coming up with the idea itself is often difficult, but the logistics can be an even more significant challenge.
Aside from the budget, you will also need to have a few more things to be productive. Keep in mind:
Length – whether it's just a few minutes or a full-length film
Budget – consider all of the production value required
Actors – define the number of people involved and their fees
Compensation for the actors is an important consideration. If you have amateur actors for a one-scene film, a low budget would suffice. On the other hand, if you're hiring known stars, you'll have to shell out more money. It's usually worth the investment, as they have name recognition and dedicated fans.
You also need to ensure that you'll get paid for the video production process. You should have a target market, which you can identify by performing a target market analysis. This will help you determine your ideal consumer, thus helping you build a loyal clientele. During this stage, you want to get paid as they subscribe to your service. Like every business, the goal is to turn a profit for your video projects.
Upgrade equipment to make your own porn
Lighting can make all the difference in adult porn video production. So too can the quality of video recordings. Well-made productions have larger audiences, which is why investing in equipment is essential.
In order to produce well-made adult videos, you should consider cinematography elements. Will it be a POV production? In which case, you'll need a small, portable high-definition camera. Maybe you want to set up a tripod to reduce shake and take photos as well. Whatever you choose, researching the best equipment within your budget will pay off.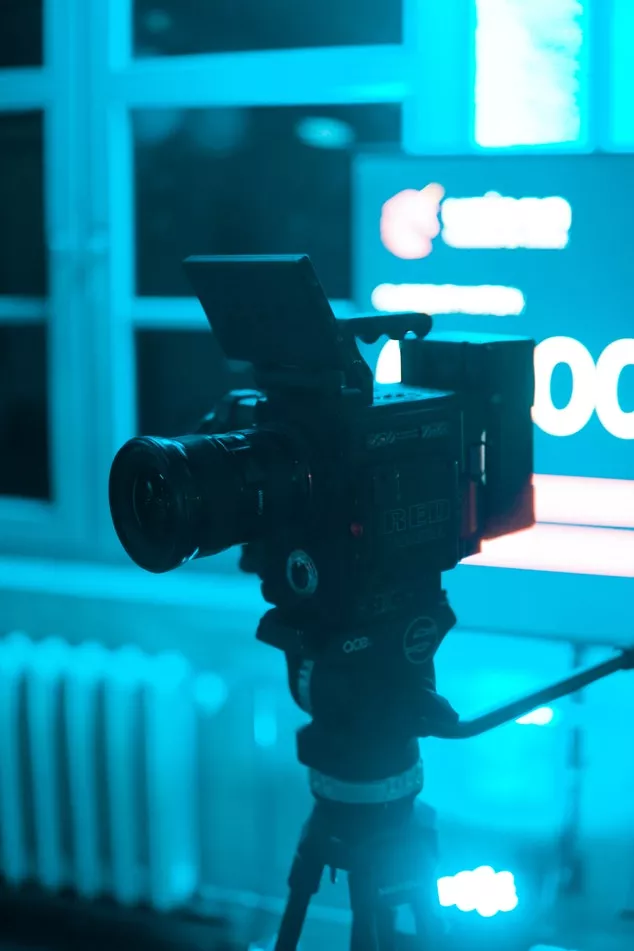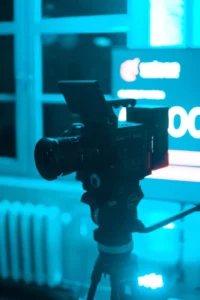 Porn production: in studio vs homemade
The filming location of your adult videos is vital in establishing the aesthetic of your pornography. Generally, porn is either shot in a studio or on location. Films shot in studios tend to be of higher quality due to the added level of control. Elements like lighting and sound are less vulnerable to issues like inclement weather, construction noise, or whatever other forces may interfere with your vision. However, filming at a proper studio requires renting the space. This can be costly, as well as add time constraints to your process.
Shooting on location, in an available room, won't add to your budgetary concerns, as the space may not have to be rented or can be rented for a lower price than a studio costs. However, these locations often produce lower-quality films due to additional variables which you'll have to manage. The lower quality can be used to your benefit, as it produces an authentic, voyeuristic style preferred by some viewers.
Go solo or bring a partner
One of the best methods in selling adult video productions is utilizing big names. If you already have a following but want to diversify your reach, consider going solo for a while or bringing in amateur actors to spice it up a little bit. However, if you're more of a budding porn actor, you may want to partner with someone with more reach.
Consider taking content requests
If you're at a loss for concept ideas, invite requests from your current viewers. It may be difficult to start the engagement, but once you have a few vocal fans sharing their fantasies, it can snowball from there.
Using this tactic to intersperse your normal content is a great way to appeal to niche audiences while making your fans happy. Showing them that you're listening may just be your ticket to success.
Additionally, this is another way to make more money when figuring out how to start your porn site. If you have customers who are willing to pay extra for a specific style of adult film, utilize that. Charge more for the length of the video, difficulty of production, number of actors, etc. Even if you don't get a large number of requests, the money that can come from any singular request may be significant.
How to Make Money Off Selling Porn
The most straightforward way to make money in the adult video production industry is by setting up your own site to sell on and adding personalized content for viewers to watch. You can sell pay-per-view videos or charge for a login to restricted content. Some sites even provide free clips or whole videos as advertisements for the pay-per-view or restricted content.
You can also make films and sell them to hosting sites. In this case, you get the profit from the sale, but don't continue to monetize that content.
Either way that your business is structured, you should have a clear plan of action before beginning production.
Alternative ways to monetize your video production
Webcam performances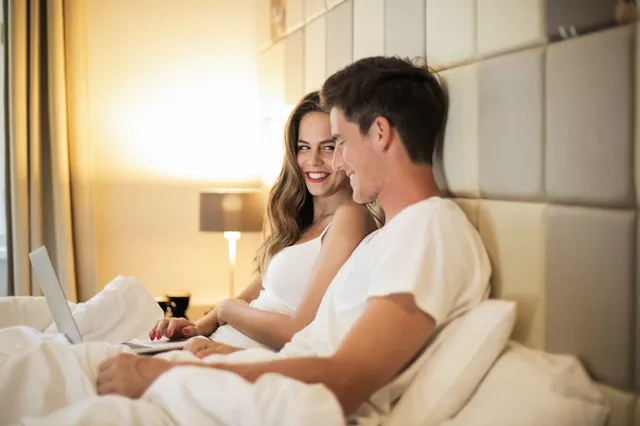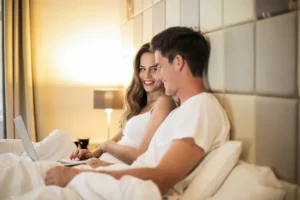 If you have your own site and filming equipment, another available stream of revenue is to start camming. Providing an option for your viewers to see a live feed in which you interact in real-time is a great way to earn extra cash and even tips.
This is very easily executed. You set up a channel and schedule times you will be live, then let the viewers roll in.
This is the best for performers who already have a name for themselves and dedicated fans. Don't be discouraged if it starts out slow.
Offer content request options
Keep fans engaged by listening to their requests. If they want to see you do a certain move or be with a specific person, why not grant their request if they're willing to pay extra? It seems like a no-brainer.
Adult photography downloads
Because you have equipment for high-resolution videos, you also have the equipment for high-resolution photography. Adult photography can easily supplement your video production business.
Subscription fan club
What better way to learn how to start a porn site than to jump into a tried and true business structure? If you have a few fans wanting more, consider giving them an option to subscribe and get exclusive content. Subscriptions can include access to full clips, the ability to make requests, or simply a way for them to know when you're going live.
Just be sure you're offering your subscribers enough content to make the extra price tag worth it.
Sell products or novelties
You can also sell adult novelties and sex toys online by adding an e-commerce store to your website. Another option is becoming an affiliate referral partner for products that you use. Don't hesitate to take advantage of it.
Credit Card Processing for Your Porn Production Company
The adult industry is controversial, which is why several firms will either charge you higher fees for every transaction or reject your application at all. You'll need to find high-risk payment processors you can rely on. At the same time, you want to avoid paying premium fees. After all, your aim is to earn money, not encounter hindrances in getting paid. Online payment processing should be easy with the right firm, despite this industry being tagged as high-risk.
There are some processors that you'll want to avoid entirely because they don't support the adult industry whatsoever. These companies are traditional, tier-one providers such as Square, PayPal, and Stripe. One of the most detrimental aspects of these traditional payment processors is the auto-approval function. This seemingly beneficial aspect of approval actually puts high-risk industries in jeopardy of closure. Because the processor does their underwriting months after approval, your account isn't properly protected. As soon as they realize what your business is selling, they will immediately shut you down.
In other words, you're conducting business as usual and then, a few months later, your account shuts down and funds freeze. You can steer clear of this issue by going directly to an appropriate adult credit card processing service.
Prepare for the Adult Industry
A payment processor will require checking your credit before opening your high-risk merchant account. If that's the case, it's a good idea to tighten up your credit first. Liens and outstanding payments affect your credit score. You can address specific incidences on your credit report by directly calling the credit reporting agencies. Enjoy services like quasi-cash handling, remote deposit, and e-checks to manage your cash and keep business running smoothly. The right merchant services provider will help you determine exactly which services you need and which you will be better off without.
Below are steps you can take to make acquiring a merchant account easier.
Take care of your credit history by paying all your balances and liens. The goal is to improve your credit rating, which can take months.
Begin saving money in a bank account. You may be required to set up a reserve account that the merchant account provider can access if ever your business fails.
Prepare for higher fees. Since you are labeled high-risk, you will pay more in fees than low-risk industries. Find a company that does not excessively charge you.
Have all the necessary documents, such as your business license, utility bills, valid government-issued identification, and articles of incorporation.
When opening a merchant account, it's important to be completely open and transparent about the type of business. Also, if you've had any merchant accounts closed, you may be asked about this. Payment processors serve certain businesses well and often specialize in one industry or another. Your best bet is to opt for a payment processor that already works with other adult pornography companies in your field. Payment processing is not one size fits all and you'll need to find a specific adult payment gateway.
Merchant Account for Your Porn Production Company
When opening an adult merchant account, you'll encounter several issues, mainly because of the nature of the industry. It's admittedly tough out there, but don't be overly concerned that you won't find the right merchant account to get your business off the ground. Keep your business records neat, operate profitably, and you should be fine. By finding a processor that already works with an adult company like yours, you won't be concerned that you suddenly can't accept payments because your virtual terminal has been shut down.
By taking the time to find an appropriate partnership, you also may be able to negotiate your fees after a year of strong sales. Processing high-volume sales gives your business more negotiating power. Also, reduce your risk with an appropriate payment gateway that can mitigate the tough aspects of your business.
If you're in the adult industry, you don't have to run a cash-based business because banks don't want to cooperate. It's good to know you can bypass the impossible hurdles that traditional banks put in front of the adult industry. You deserve to work with payment gateway providers that are willing to support your adult pornography business.