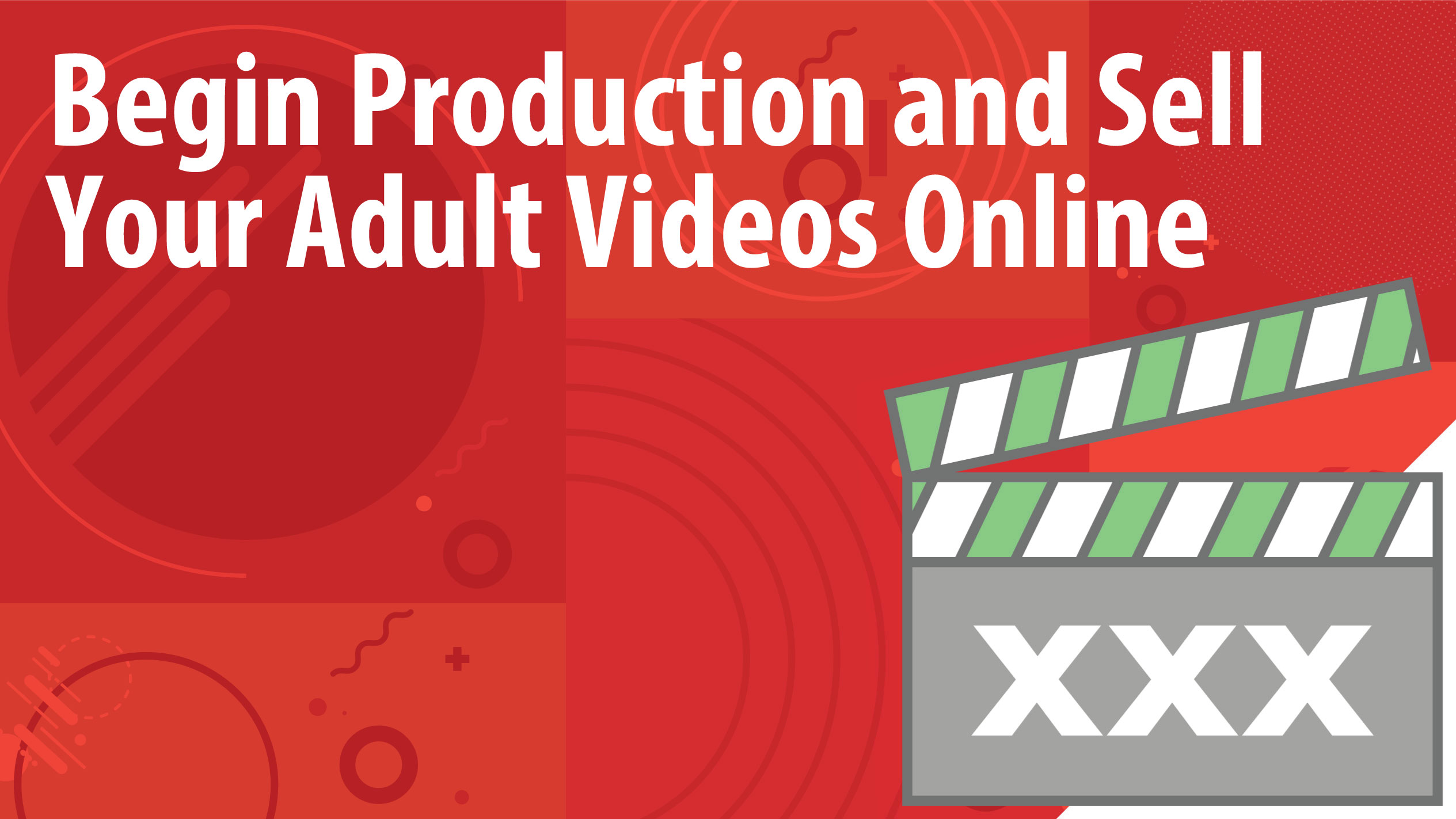 Begin Production and Sell Your Adult Videos Online
The adult industry keeps growing and it is no wonder that many people want to be a part of it. Despite being a form of high risk business, the fact remains that it is one of the most lucrative industries that exists today. With video production and sales, there are hurdles to overcome before you can tap into the large market size.
An Overview of the Adult Industry
In this industry, there are a variety of markets and submarkets. There are sex toys, adult films, and many more businesses offerings. For the past few years, adult entertainment has become more profitable than ever. The industry beat out several other industries, making it the best-kept secret of those who want to improve their earnings.
In 2017 alone, the adult toys market across the world was worth almost $24 billion. By 2023, the forecast is that it will reach almost $36 billion. The porn industry, on the other hand, has consistently been accruing billions of dollars for the past several years. This idea is not surprising, especially because there are numerous clients in this immense arena.
Porn continues to evolve with different genres now and themes that cater to the tastes of a varying clientele. Additionally, there is a growing trend in virtual reality porn, which could easily be worth $1 billion by 2025. It follows two of the other popular sectors in VR (virtual reality) namely video games and NFL-related videos.
These numbers alone can quickly convince a lot of people to hop onto the metaphorical bandwagon. While still controversial in nature, it is an established fact that those in this industry find a quicker payoff than those in other markets. This small yet impactful detail may be the reason why you want to be in this industry. However, a big issue that remains is the tough restrictions on payment processing for adult related businesses.
Producing an Adult Video
When it comes to adult video production, it typically begins with a planned concept. Some would wonder about the title of the movie, whether it is a take on an existing Hollywood film or a simple single-scene.
Coming up with the idea is often difficult but the logistics part is an even more significant challenge. While in some cases, you can go for low-budget video production, you may also opt for one with a bigger reach.
Aside from the budget, you will also need to have a few more things to be productive
Keep in mind: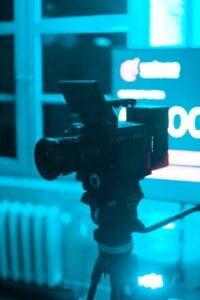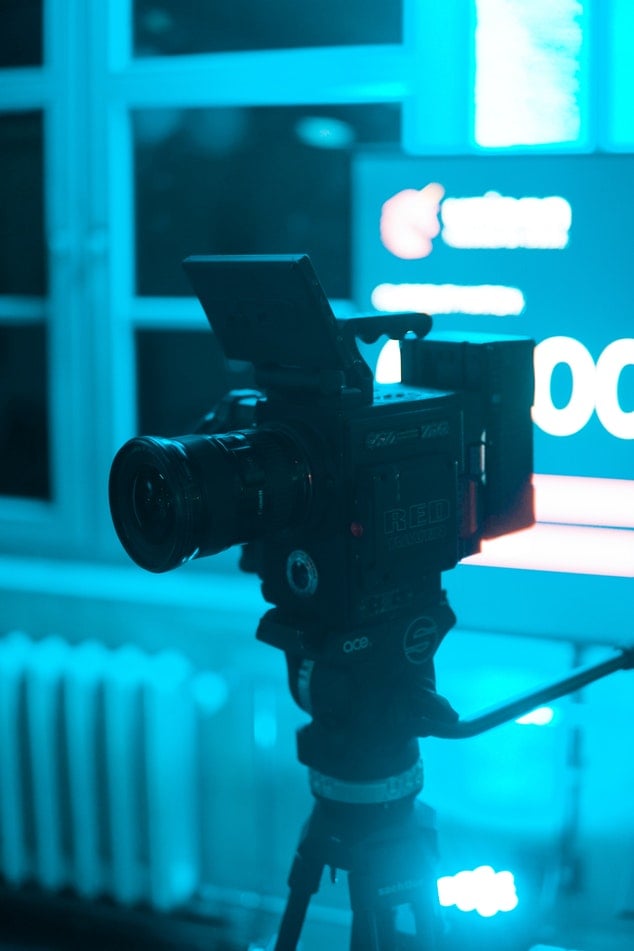 Marketing especially if you wish to sell the video online
Length whether it is just for a few minutes or turn it into a full-length film
Budget where you will consider all of the production value required
Actors in which you define the number of people and their fees involved
Ideally, a porn production should have investors. This way, the budgeting for the project should not be an issue, allowing you to cover certain expenses, such as equipment (either purchased or rented) for lighting, sound, music, editing, and other effects.
Compensation for the actors should also be considered. If you have amateurs for a film with only one scene, having a low budget would suffice. On the other hand, if the plan is to hire known stars, you will certainly have to shell out more money. Nevertheless, it is usually worth the investment because their names have a recall and they have dedicated fan-bases.
With all these requirements and more, you need to ensure that you will get paid for the video production process. You have a target market and you can build a loyal clientele from there. During this stage, you want to get paid as they subscribe to your service. Just like every business, the goal is to turn a profit for your video projects.
Unfortunately, video producers in the adult film industry have a difficult time getting paid because they require a special adult payment gateway. This specific industry may be profitable but the difficulty in obtaining a merchant account stops businesses from earning.
How to Format Your Video Production in the Adult Business
Editing usually is the next step that comes after filming, which can be a rigorous task depending on the film. Post-production is not cheap because you will often have to work with the director, editor, and other members of the staff. There is room for a lot of differing opinions.
However, if you want to save some room in the budget, you can perform most of the procedures, such as working out the scene transitions and adding music. Finally, you can piece the film together. If necessary, you can give it more effects, such as voice-overs.
The next step may be to find customers, which is often quick and easy. The problem usually lies in working out a method that lets you collect money fast, legally, and efficiently. This is where an adult payment gateway comes in, which allows you to operate a business that you can actually profit from by accepting credit card payments.
When opening an adult merchant account, you will encounter several issues, mainly because of the nature of this industry. Adult is controversial, which is why several firms will either charge you high fees for every payment you receive or not accept your application at all.
In this case, you need to find high risk payment processors that you can rely on. At the same time, you want to avoid paying premium fees. After all, your aim is to earn with your business, not seek out more hindrances in getting paid. Online credit card processing should be easy with the right firm, despite this industry being tagged as high risk.
Measures to be Taken
Take care of your credit history by paying all your balances and liens. The goal is to improve your credit rating, which can take months of work. There is no better time than the present.
Begin saving money and keep it in the bank. You may be required to set up a "reserve account" that the merchant account provider can access if ever your business fails in the future.
Be prepared for higher fees. Since you are labeled as high risk, you will end up paying more than low-risk industries. Find a company that does not charge you excessively.
Have all the necessary documents, such as your business license, utility bills, valid IDs, and articles of incorporation.
Work hard and follow the rules to get approved for the adult merchant account, so you can begin receiving payments ASAP. More importantly, you can establish your business and become known in the adult industry.