As the owner of a business in the adult industry, it's crucial to stay informed about relevant laws. Doing so ensures your business is legally compliant. In the adult industry, one key law with which you must comply is 18 U.S.C. 2257.
You may already know the basics of 18 U.S.C. 2257, more commonly known as simply 2257. Essentially, the law establishes requirements for keeping records that verify all performers are adults of eighteen years of age or older. But it's important to understand the ins and outs of how this law works so as to ensure your business follows the legal steps to combat child sexual abuse and sexual exploitation.
In this overview of 18 U.S.C. 2257, we examine what this law entails in greater detail, so that you can be confident your business practices follow the letter of the law.
What is 18 U.S.C. 2257?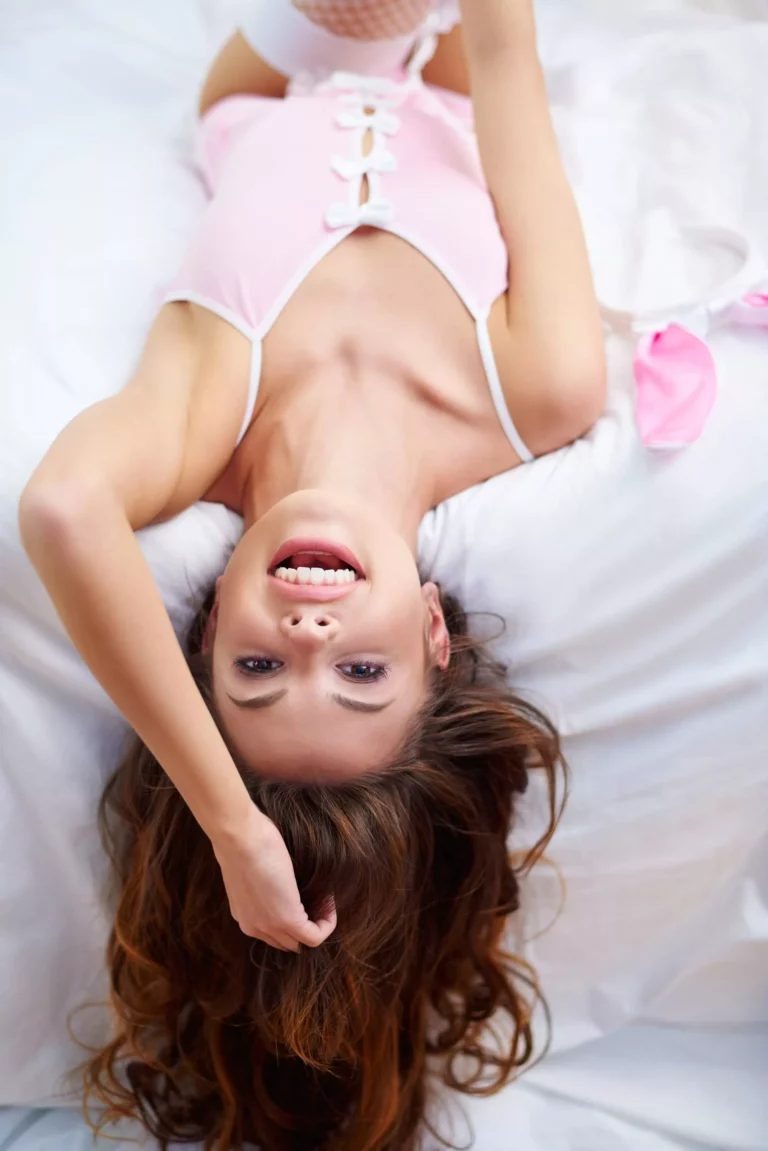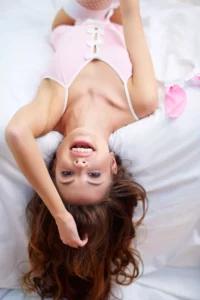 First passed in 1988, 18 U.S.C. 2257 sets the requirements for recordkeeping related to the production of sexually explicit materials.[1] The United States Department of Justice. "18 U.S.C §§ 2257- 2257A CERTIFICATIONS". Accessed January 24, 2022. Under this law, producers of adult content, such as photography, adult magazines, and pornography, must collect proof of age for every model. These records must be kept, as producers of adult content must make such records available to the U.S. government in the case of unannounced visits or audits.
Additionally, 2257 establishes recordkeeping standards for two groups: primary and secondary producers of adult content. "Primary producer" refers to the person or corporation that creates the explicit material. Meanwhile, a "secondary producer" is anyone who publishes or reproduces the material.
Effective March 18, 2009, 18 U.S.C. 2257A is an addendum to the law called the Adam Walsh Child Protection and Safety Act.[2] Justice.Gov. "One Hundred Ninth Congress of the United States of America at the Second Session". Accessed January 24, 2022. 2257A added to the requirements by including "simulated sexually explicit conduct" under the law's scope. It also created a safe harbor certification process for relevant adult TV or movie producers. As a result, producers are protected, or "safe," from liability if they come forward to meet the requirements.
How 2257 Protects Children from Sexual Exploitation
Due to 2257, the U.S. government can investigate adult businesses that fall under its jurisdiction, including phone sex operator and cam girl businesses. It can then prosecute any business that fails to provide Proof of Age documentation records. Thus, 2257 protects children by establishing criminal penalties to deter producers of illegal, exploitative operations.
2257 Regulations & Enforcement
Regulations and enforcement of 2257 fall under the authority of the Department of Justice. The guidelines for these laws make up Part 75 of the U.S. Code of Federal Regulations.
To enforce 2257, federal agents may conduct inspections of producers' records. In these inspections, agents arrive on the premises to request records without prior notice or any requirement of suspicion. If a business fails to allow agents to enter and inspect records, they're subject to criminal penalties. Upon finding evidence of infractions, the DOJ can prosecute the adult content producers responsible.
Penalties for Violating 2257
Legal penalties for violating 2257 are serious. Under the law, it's a crime to fail to follow these guidelines and knowingly sell "or otherwise transfer" sexually explicit material.
After a criminal prosecution, penalties for violations can include up to five years in federal prison for the first infraction and ten years for further infractions. Violations of 2257A are punishable by up to a year in prison.
Thus far, one case has been prosecuted at the DOJ level under the 2257 laws. This was was brought by the government against Mantra Films, Inc., as well as MRA Holdings, its sister company. As a result, the company and owner entered guilty pleas and paid $2.1 million in fines.
How 2257 Affects Businesses that Sell Sexually Explicit Materials
Your business is subject to 18 U.S.C. 2257 if you are a producer of a "visual depiction of an actual human being engaged in actual sexually explicit conduct." This excludes depictions not involving real human beings. The law covers all visual depictions on or after July 3, 1995.
There are a few key ways 2257 may affect the operations of your adult business. First, you must follow specific requirements for maintaining, categorizing, and storing your proof of age records. You must also maintain these records for five years after dissolution.
2257 Compliance: How to Comply with the Law
How do you ensure your adult industry business fully complies with 2257? Below details the main areas in which you're expected to maintain compliance.
Record details
You must keep records of the following information for each performer:
Legal name, as well as any other names used
Date of birth
Government-issued photo identification
You must also keep the following records about the production itself:
A copy of the production
The date of the original production
The URL associated with the depiction (if online)
Record Storage and Maintenance
Adult content producers must index and cross-reference these records by name. Attached to each record, digital or physical, you must also include a statement on where to locate the business's records.
Producers must either keep these records at the place of business or with a third party that allows access at least twenty hours per week. Under the law, you must keep copies of all records for seven years. If your business dissolves, records must be maintained for five years afterward.
Benefits of 2257 compliance
First and foremost, protecting children from sexual abuse or sexual exploitation, in any form, is the most important benefit of 2257 compliance. The requirements of 2257 ensure your productions steer clear of the risk of allowing this type of exploitation. As a business owner, your business's compliance should be the first priority, internally and externally. In following each recordkeeping regulation, you can ensure you always have evidence of your business's appropriate, legal activity.
2257 Form
To review the exact documentation necessary, here is a 2257 Recordkeeping Compliance Form. With questions related to compliance, you can contact the Child Exploitation and Obscenity Section of the Department of Justice at (202) 514-5780.
Legal Challenges to 2257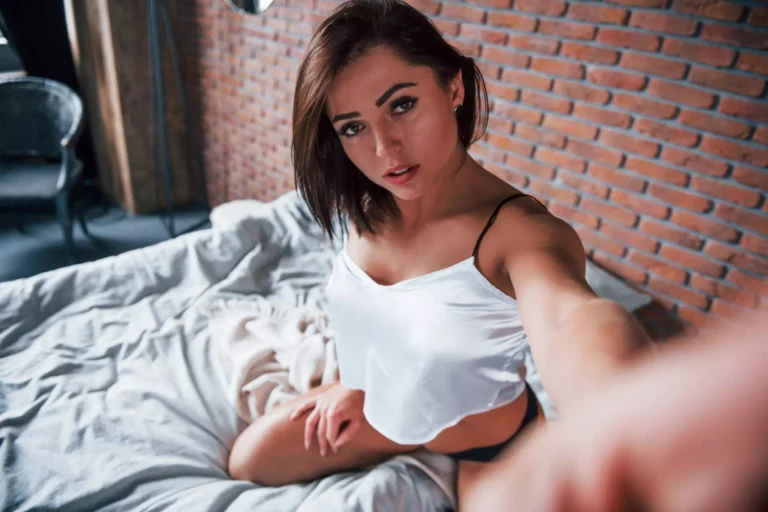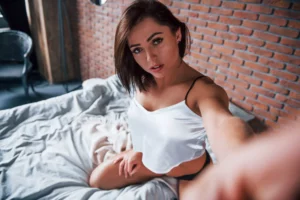 Over the years, 2257 has changed its scope. It also changed in an attempt to address the growth of the adult industry. For example, legal back-and-forth related to 2257 determined whether parties that host a production's web access are subject to the law. As of the time of writing, the answer is "no" due to a 2005 ruling.
Yet, many would like 2257 reformed. One such group formed a "Free Speech Coalition" and presents an ongoing challenge to the law. What does this challenge address? Legally speaking, it takes issue with the law's 2010 definition of individuals as primary producers who create non-commercial depictions. Simply put, as it's now written, the law can require a large number of Americans who have created adult images to follow the recordkeeping requirements of 2257. This would mean copying their own government-issued photo identification, recording the URLs where images were taken, and even publicly disclosing their address.
Based on First and Fourth Amendment grounds, this challenge is ongoing and has broad impacts on the adult industry.
Final Thoughts
You now know the basics of 18 U.S.C. 2257. By mandating that businesses must provide records verifying performers' proof of age, this law serves an important role in deterring child sexual abuse and sexual exploitation. To avoid criminal penalties, and worse consequences, it's important to make sure your recordkeeping practices are up to code. By ensuring you're 2257 compliant and securing a payment processor that supports businesses in the adult industry, you'll set yourself up for success.