There are many different avenues through which you can begin work as a phone sex operator, including self-employment, entrepreneurship, multi-actor cooperatives, and employment at large-scale dispatching operators. With the variety of business models through which you can enter the industry, it may be difficult to decide which approach will bring you the most success. Below we explore the various ways to start a phone sex line to help you determine how best to enter this booming industry.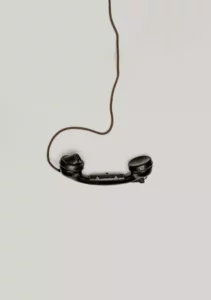 Phone Sex Operator Jobs vs Starting Your Own Business: What's Best for You?
Entering the phone sex market through an employment opportunity at an established dispatch business offers many benefits. It'll have security systems and protocols in place to protect you from dangerous clients. The business for which you work will also handle much of the necessary marketing, accounting, and administrative tasks, freeing you to focus on growing as a performer. However, these businesses take a percentage of your earnings in exchange for the services they provide. Depending on the business' operations, the percentage can be quite high.
On the other hand, you can enter the sex phone operator market by starting your own business alone or alongside other actors. In this case, you'll handle your own marketing, accounting, and administrative tasks. This may result in less energy available for your growth as an actor, but you'll have more control over your branding and relationships with clientele. Perhaps the most significant benefit is that you'll keep all of your earnings.
Phone sex operator wages
Most people work jobs that pay an annual salary or an hourly rate. Phone sex work differs in that it pays a rate per minute. Because clients are charged a per-minute rate, phone sex workers receive their compensation through the same metric. This means that phone sex operators earn more with each minute longer they can keep a client on the call.
How much do phone sex workers make?
The average annual salary of a phone sex operator is $44,687. Though, this varies depending on the actor's workload, experience, and niche. Some phone sex operators report earning over $250,000 a year.
What Is Phone Sexting?
Made possible through the advent of text messaging, phone sexting refers to the sending of explicit sexual material through text messages.
Brief history of adult communications and technology
Prior to the advent of the internet, individuals looking for sexual communication were limited to personal ads and meetings at places like adult bookstores. The popularization of telephones and even fax machines became tools fostering private conversations. Then, the internet brought with it a safe place for these enthusiasts to connect, but with a new level of anonymity. Online chat services became preferred for the relative privacy they provided. The only identifying elements in adult chat services were avatars and usernames, rarely associated with real identities.
The popularity of these chat services allowed for more specific groups, like chat rooms dedicated to BDSM or other niche subjects. It's important to note that not just adult chat platforms surged in popularity at this time. Many internet services were beginning to develop their own forms of chat services.
As technology has evolved, many of those interested in chat rooms have transitioned over to other forms of sexual communication, including cam websites, phone operator services, and phone sexting. Now, mobile applications create a multidimensional opportunity for consumers to intimately chat with others.
Technology has revolutionized adult communications, which remain ever-evolving.
Phone sexting vs phone sex operator: key differences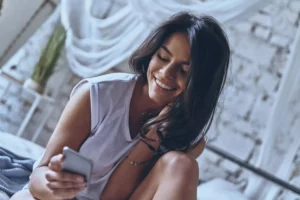 Phone sexting is a fairly new option through which you can enter the adult entertainment industry made available by technological advancements. Because sexting doesn't require you to reveal your voice, there's an added level of anonymity that may be attractive to prospective phone sext operators. However, success requires the skillset of ideating and transcribing descriptive sexual text.
Phone sexting may provide an additional layer of anonymity, but phone sex operators are advantaged by the use of their voices. Experienced phone sex operators are skilled voice performers, who understand the way in which their enunciation adds to the client's visceral experience. Phone sexting operators, on the other hand, must generate that visceral experience through text alone.
While these roles differ in their mode of performance, both pay a specified rate per minute.
Phone sexting jobs
Like phone sex operator jobs, you can find phone sexting jobs through an online search and adult industry job boards. Even when sexting, you should be mindful of your security. Though a client cannot hear your voice, you should take all the security precautions that phone sex operators do. Further below is a list of such security precautions for reference.
Starting a Phone Sex Operator Business: Where You Fit In
Answer these questions to get an idea of where you would best fit when entering the phone sex operator market.
Do you want to be the actor being the phone sex operator (PSO) talking on the phone with clients?
If you answered no, you'd fit better operating a multi-actor business in which you hired phone sex operators or dispatching clients to lines with phone sex operators after recording their payment information.
But if you answered yes, you should consider whether you want to seek employment through an established operation, launch your own operation in which you'd hire other phone sex operators alongside whom you'd work, or simply be self-employed. If you've already created a name for yourself by working in the adult video production industry, this is a great opportunity to expand your brand and create a deeper connection with your fan base. Without any name recognition, it may be easier to seek employment with an established operation.
Would you like to hire more actors to help you grow your adult phone operator company?
Depending on your business plan, hiring more actors may boost your operations or diminish your brand. Many actors in the adult industry promote themselves through various means to strengthen their name. If you're interested in phone sex work as a means of self-promotion, consider simply adding the option for clients to call, text, or chat directly with you on your website.
If you'd like to hire more actors, consider whether you'd like to work alongside them in a cooperative arrangement or manage them as a business owner. In this case, you'll need to search for people that are willing, able, and talented.
Do you have a website to support the clients calling into the phone sex operator?
By already having the site established, you can easily add the phone sex information page and numbers. If not, this is something to quickly get up and running. This way, you can begin creating content, curating your brand, and reaching potential clients and employees.
Understanding the Differences in the Phone Sex Markets
Within the adult entertainment industry, the phone sex market can broadly be split into two fields:
Operators
Support
If you're interested in working in the phone sex market, but not working as a phone sex operator, you'll fall into the support staff category. Support positions include website maintenance, technical support, education, administration, and management.
How to Become a Phone Sex Operator (PSO)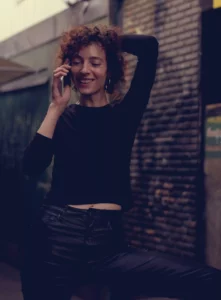 Individuals who work as phone sex operators aren't a monolith. Some work part-time to subsidize the expenses of college, while others work full-time as career phone sex operators. That said, a necessary trait to succeed as a PSO is sexual openness. Depending on the site, clients may call to play out any number of specific, intimate scenarios. As an operator, it's vital to pick the call center that fits your needs, expertise, and comfort level.
Know your strengths, weaknesses, interests, and taboos
To execute the kinks and fetishes requested by callers, operators should possess preexisting knowledge or, at the very least, be willing to educate themselves in this regard. With different types of clients calling, you may find yourself speaking with someone desiring companionship more than anything else, then someone else describing an obscure kink. Educating yourself will help easily transition between clients requesting differing performances.
Also, be honest with yourself. If there is something with which you aren't comfortable, come up with ways to segue that conversation or turn it over to another phone sex operator who is willing.
The top 5 skills that all phone sex operators should have
While every adult phone sex actor is different, there are a few traits most of them have in common.
Sexy performance voice
Ability to engage the client
Sexual open-mindedness
Personas to which they can quickly adapt
Capacity to develop deep connections with clients
Already possessing these skills predisposes you to success as a phone sex operator, but you can also learn them over time.
Start a PSO Training and Education Support
Not everyone who starts a job in phone sex line services knows how to successfully speak with clients. While they may have a general understanding of "dirty talk," there's usually a gap between that understanding and successfully facilitating a conversation of elaborate kinks and fetishes. Enter POS educator businesses. These programs vary depending on the services offered, but the education does tend to be self-reflective and emphasize delivery. If you enter the industry through the educator avenue, your client base won't be caller, but rather the phone sex operators or potential phone sex operators themselves.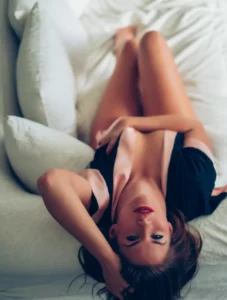 What is a PSO profile enhancer?
Much like businesses providing educational courses for prospective phone sex operators, profile enhancers improve an actor's online appearance. A profile enhancer polishes the internet profile of a phone sex operator, leading to more calls, better clients, and an improved bottom line.
Because many phone sex operators don't want their faces portrayed on their profiles, external images must be used. However, copyright and privacy laws must be followed when utilizing random stock images of a model. To circumnavigate this problem, there are websites that specifically cater to supplying stipulation-free images.
Another major element of a phone sex operator's profile is their bio, which lists kinks to which they cater. A caller finding a POS specializing in the specific kink they wish to explore can be the difference between a 2-hour conversation and a 20-minute one. Profile enhancers can facilitate this connection through extensive expertise in profile creation.
Owning a Phone Sex Operator Business
A crucial support role in the phone sex operator market is owning the business itself. Traditional call centers used to have physical locations, but today they can be found online. Now, phone sex operators can work remotely.
Hiring PSOs to scale your business
You may want a specific type of phone sex operator at your business or a variety of phone sex operators with different experience levels. This depends on your business structure. Either way, you'll want a lot of actors if you're going the route of managing a PSO company. Below are methods through which you can find more actors to grow your business.
Shuffle through competitor networks. It's not unusual for phone sex operators to work for two or more companies at the same time.
Post your job on an adult job listing site. There are a few directories for job hunters in the adult industry to find work. The listing should include pay, requirements, and any perks.
In the industry already? Reach out to coworkers. Allow friends and coworkers in on your spoils in the hope that they bring their clientele with them.
When hiring a phone sex operator, the actor must be older than 18. It's your responsibility to get digital copies of their government-issued identification cards for verification.
Other considerations you should make include when hiring a new phone sex operator include their access to a dependable phone line and qualms about talking to new people.
Build Your Phone Sex Services Website
This should be a secure solution that shows the aliases, photos, and availability of each phone sex operator on your payroll.
If you are setting up your phone sex operator business to target a particular niche, make sure your site addresses that. Some sites target older men, others certain fetishes. Whatever yours may seek to target, analyze your direct competitors' sites to see how they secure clients.
Privacy & legal concerns you need to address before you begin
Make sure that you aren't using the actors' real phone numbers when dispatching calls. There should be no way for clients to contact them outside of the line set up through the phone sex operator website you are running. The best way to do this is by setting up third-party encryption for connecting calls. Additionally, never allow your actors to use their real names or real information.
The use of violent speech is prohibited by the FCC in the policies governing pay-per-call services. Ensure that your actors are aware of this and know how to steer the direction of the call or end it when necessary.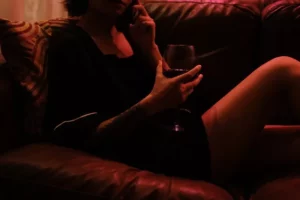 Here's a list of 5 things you should educate your sex phone operators to never do:
Use their real name
Disclose their phone number
Reveal their location
Say they're younger than 18, even if it's just for the performance
Encourage or allow violent speech
You should list your privacy policy, as well as terms and conditions of use, on the business websites and employee handbooks. This ensures both participating parties have been informed about what is considered acceptable conduct.
How to verify the legal age of your clients
As an adult website owner, you need to integrate KYC (know your customer) APIs into your sign up process. You can even go one step further and incorporate OTP (one time password) verification to authenticate the user. Doing so verifies that every client is legally permitted to engage in phone sex. To avoid illegal activity, educate yourself in the federal, state, and local laws about the age of consent.
Understanding 2257 regulation for the adult industry
If you employ someone working within the adult industry, as is the case if you employ phone sex operators, you're legally required to obtain a government-issued photo ID verifying their age. You must record and store this verification, as you may have to produce it in the event of an audit by law enforcement. Under 2257, these records are subject to inspection. Failure to produce these records is a federal offense.
Making Money in Adult Phone Sex Services
The ethical handling of operators, as well as clients, is a major issue in the space. There have been past discrepancies with businesses that have undercut operators by substantially underpaying them. Unfair compensation will neither motivate your current actors to perform well nor attract other talented actors to work for you. Likewise, ridiculous upcharges deter callers from becoming repeat customers, thus stripping operators from having consistent clientele. Both rates and compensation should be fair if you want to run a successful business.
There are more ways to monetize your phone sex line than just per-minute fees. You may also try:
Adult subscription plans that clients pay for upfront for services on a weekly, monthly, or annual basis
Allow adult chat texting, short audio, or webcam video clips on your platform for an additional charge
Upsell other products on your site or referrals to supporting businesses
Apply category pricing tiers of phone sex operators by niche or experience
Promote duration discounts so clients get a better deal the longer they talk
Enable tipping by having clients purchase tokens before their call
If you're interested in executing any of the above suggestions, look into software that already has these features.
Take Customer Payments Online for Your Phone Sex Operator Business
You'll need to take customer payments online through your site or an app. To do this, you need an adult payment processor that knows your business and can support its growth. This is no small task considering your at-home phone sex operator business is a high-risk operation. However, once you find a high-risk merchant account that is able to support you, you'll see your phone sex operation flourish.