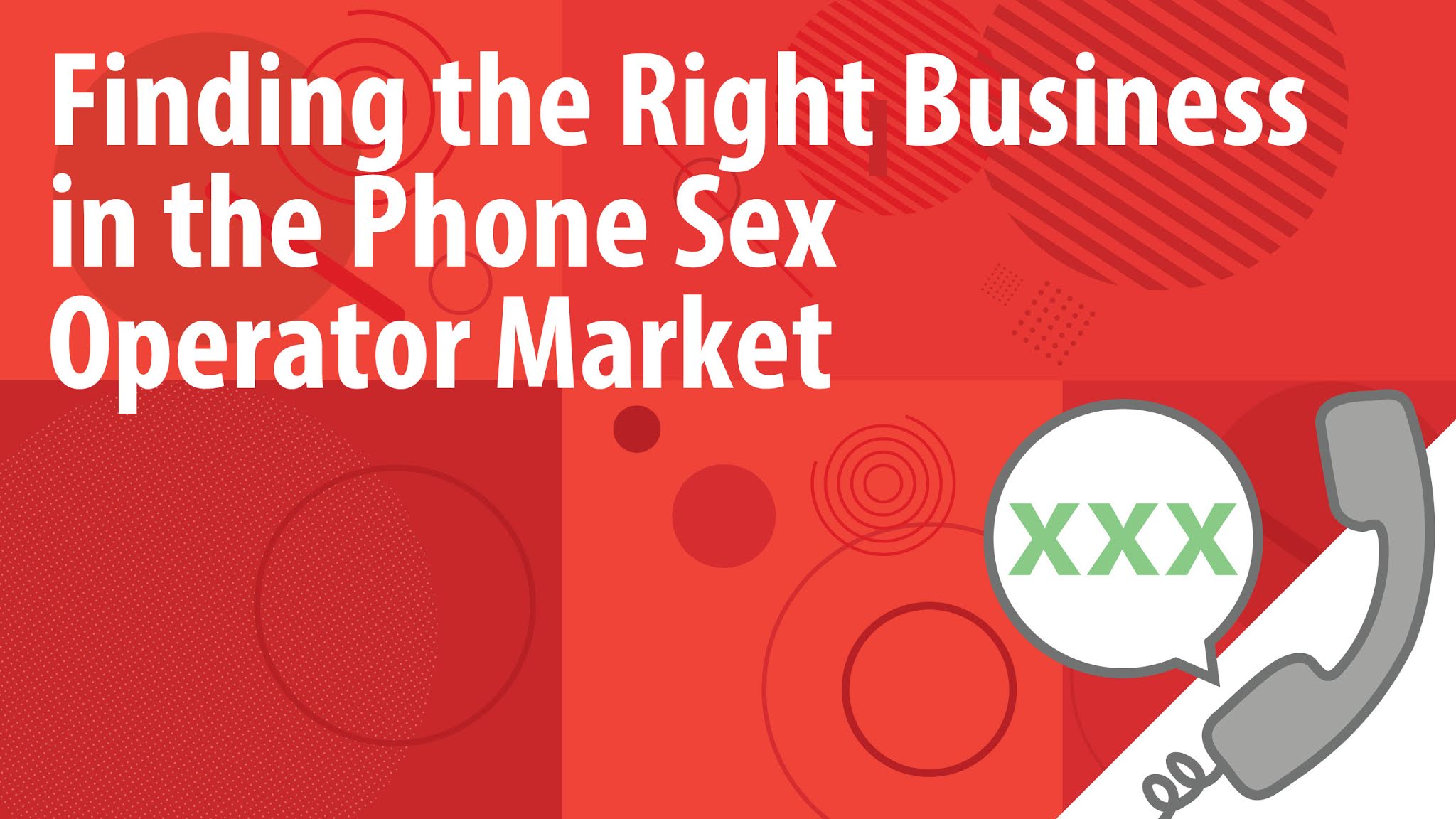 Finding the Right Business in the Phone Sex Operator Market
There are many different areas of the adult entertainment industry to consider when deciding to create your business (see a few of our past posts on adult toys, lingerie, adult subscriptions). An often-overlooked avenue of this expansive industry is the world of adult call centers. These are the centers that receive and process phone calls for sex-related communication with an operator. As in any market within the adult entertainment industry, done correctly, your business prospect can see the success that the industry provides.
There are a handful of businesses that one can venture into when considering the phone operating space.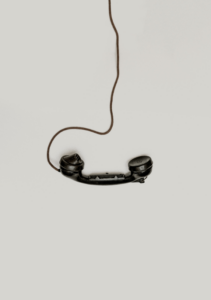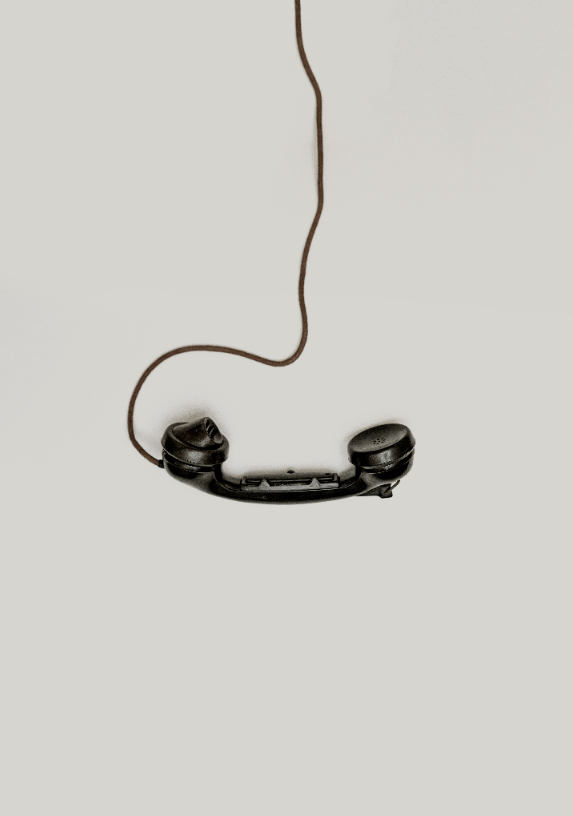 Phone sex operator (or actress) services

Call center business owner

Operator training/educators

PSO profile enhancer
Understanding the Differences in the Phone Sex Markets
While all of the businesses are gathered under one market type, they couldn't be more different. If you're considering entering this adult entertainment industry and specifically the phone sex market, there's a lot to consider!
The avenues of this market can broadly be split into two fields: operators and support businesses. What this means is that if you're not seeking a role in being the actual phone operator, you are in a support staff position. These positions can include owning the domain for the website, being an educator for PSO's, and personnel who enhance PSO's profiles.
Becoming a Phone Sex Operator (PSO)
There is no real archetype when it comes to the individuals who become phone sex operators. While some utilize the business to help subsidize the expenses of the college, others are full-time within the business.
The basic need PSO's fill is sexual exploration. Depending on the site, many of the clients who call in want to play out an intimate scenario. As an operator, it is vital to pick the right call center that fits your needs and expertise. In addition to a lot of research, some self-realization to assess skill-level will help in this process.
There is a certain lingo and pre-existing knowledge the operator must have in order to facilitate a vast number of kinks and fetishes. Depending on your past work and experiences, this might not be the easiest skill set to pick up. Luckily, there are actual businesses that provide education to prospective and current PSO's.
PSO Training and Educators
Not everyone who pursues a job opportunity in phone sex services knows how to successfully speak with clients. While they may have a general understanding of dirty talk, there is a definite gap between being naughty and facilitating a conversation full of elaborate kinks and fetishes.
This is where PSO educator businesses factor into the mix. These programs can look different depending on the services offered. In a general overview, the educating is mainly on a self-reflective basis, with instructors putting the emphasis on different aspects of the delivery.
If you're a merchant looking to enter this business, there is a lot of potential for growth with the number of individuals looking into phone sex operating work. Consumers know there is the prospect for decent money but don't always know the means to be successful in the space. Opening a business that is a source of education for potential PSO's has a lot of rewarding future prospects.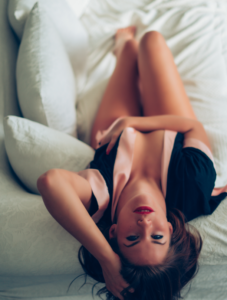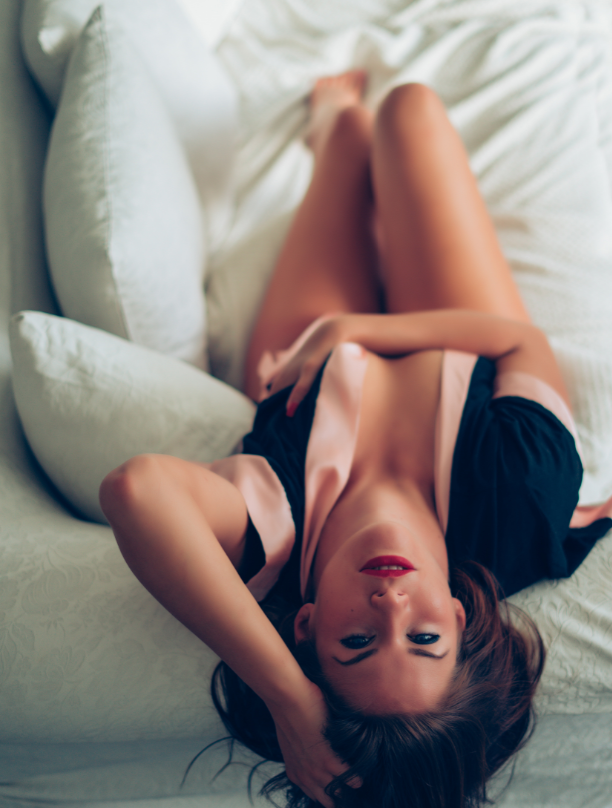 What is a PSO Profile Enhancer?
Much like the businesses that provide educational courses for prospective phone sex operators, profile enhancers improve PSO's appearance online. The world of phone sex services can be a confusing one. This is why businesses that specialize in profile enhancing exist. Having a polished internet profile can lead to more calls and better clients.
To begin with, most phone ops don't want their actual face to be portrayed on their profile. For whatever privacy reason, this means external images must be utilized. However, if you thought this was an easy trip to google images, think again! Due to copyright and privacy laws, using a random stock image of a model can get you into some legal trouble pretty quickly. To circumnavigate this problem, there are websites that specifically cater to supplying images that are stipulation-free.
Another major aspect of a phone sex operator's profile is the bio. While there is little information for a potential client to access before making that call, a bio can mean the difference between a 2-hour conversation and a 20-minute one. Listing certain kinks one caters to or even just providing some information about the 'actress' does wonders for call rates. The higher-end clients know what they like and are willing to spend significant money exploring it with a PSO. Profile enhancers can make this happen with extensive expertise and knowledge on the subject.
Starting a Phone Sex Services Business
The most obvious market left in the support role would be owning the business itself. While traditional call centers used to have physical locations, today they can be found online.
Accompanied by the right management, there is a lot of potential for this market to grow. Ethical handling of operators as well as clients is a major issue in the space. There have been past discrepancies with businesses that have undercut operators by substantially underpaying them.
Clients and operators alike want to have a platform that fosters a safe and private location for communicating. Phone sex is expensive enough, ridiculous upcharges and unfair rates strip operators from having consistent clients. Unfair rates breed lower-quality talent. Consequently, this is a deterrent for callers to become repeat customers.
Payment Processing for Phone Sex
If you are a merchant looking to sell adult products or services and are being turned away for being too high risk, it isn't the end of the world. You will need to reach out to credit card processing companies who are capable of handling high risk merchant accounts. This way you can get approved and have the best security for your business. These high risk providers know your busienss and your level of risk. This way they can implement fraud mitigation procedures which will help you stay afloat. With an adult merchant account grow your business at your own pace.