Technology has become a staple of modern life. From cooking and cleaning to work and entertainment, technological advancements surround us everywhere we go. While these advancements have been a blessing in so many ways, one source of contention regarding technology is privacy.
The general public shares a large quantity of personal information online. Some of this information people intend to share. However, there is plenty of information they are unknowingly sharing.[1]Legal Jobs. "18 Chilling Privacy Statistics in 2022". Accessed March 30, 2022. Regulating privacy is, to say the least, quite complicated. New websites launch daily. It would be nearly impossible to keep up with every website launched each day. Further, when it comes to conducting business over the internet customers may be located not only in different states but throughout the entire world. Privacy laws vary from country to country.[2]The New York Times. "The State of Consumer Data Privacy Laws in the US (And Why It Matters)". Accessed March 30, 2022.
So, how can eCommerce stores stay up to date with the standards of each of their customers' locations? First and foremost, in terms of data collection, owners of websites or mobile applications need a privacy policy.
What is a Privacy Policy for a Website?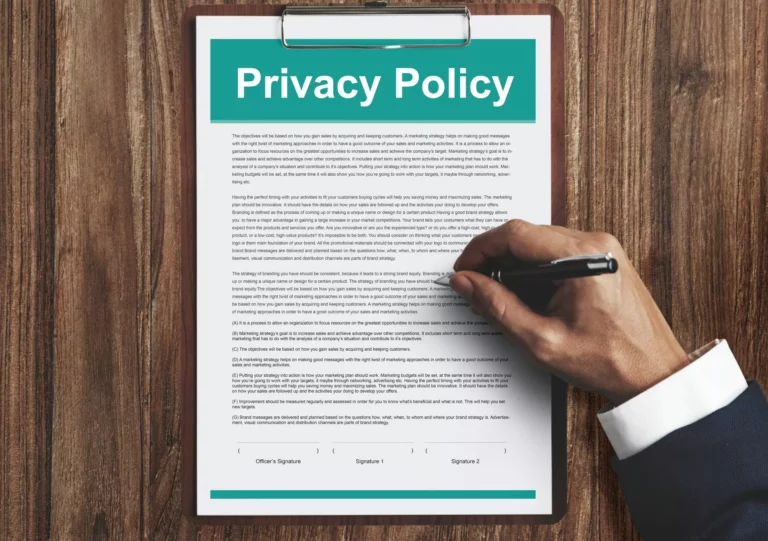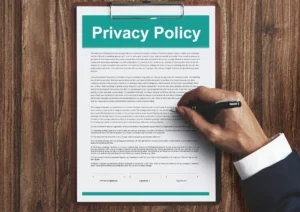 The term privacy policy refers to a document within a website that provides a thorough explanation of how that website or application will collect, store, use, and protect any personal information provided by its users. This legal statement seeks to ensure that website visitors, users, or customers understand what personal data the site collects. Additionally, it informs visitors how the business uses that information.
Privacy policies require clear and explicit language. The policy should convey the users' rights to provide, limit, or opt out of data collection. When making a website, blog, eCommerce site, mobile application, web-based application, desktop application, or any other digital service that collects user data, you will need a legitimate and comprehensive privacy policy. Furthermore, this legal document needs to be readily available to its users.
What Visitor Information Do You Need to Collect?
The personal information collected may vary from site to site. However, in general, sites collect the following information:
Names
Birthdates
Addresses (postal, billing, and email)
Payment details (credit cards, debit cards, PayPal, etc.)
Social Insurance Numbers
Location (IP address and geolocalization)
The privacy policy should outline how the company will use any private information they obtain. It should also expand on how it will meet its legal obligations regarding privacy. Finally, if there is some sort of data leak, the policy should explain how users can go about seeking recourse. After all, a business has certain legal responsibilities to protect its customers' privacy. If the business fails to meet those requirements, users may be able to take legal action against the business.
Why You Need a Website Privacy Policy
Privacy policies provide a safe online experience for your customers and help build trust with your users by offering transparency and detailing a commitment to the security of the user's data. These policies also uphold a legal responsibility. They are a requirement for any sort of digital data collection. Finally, most third-party applications will additionally require businesses and/or websites to provide a meticulous privacy policy to visitors, users, and/or customers.
Legal compliance
Most countries have laws in place requiring website owners to provide a privacy policy and terms of use agreement. This requirement extends to any online business, organization, application, or website in general that collects personal information from its users. If you are located in the U.S., you should note that currently there is no federal privacy legislation. However, states may have privacy laws. Therefore, you must obey state regulations.
Remember that you need to adhere to the privacy laws of your country of operation as well as the countries of any of your consumers. If your business operates out of the United States, but you have customers in Europe you'll have to comply with both countries' privacy policies.
Third-party obligations
Aside from the legal requirements regarding policy, most third-party web application services will require you to have a valid and up-to-date privacy policy. This is a prerequisite to the use of their service. These applications, such as Google Analytics, for example, may require website owners to include their specific terms within the privacy policy.
As an example, some services will require a clause within your privacy document about the use of cookies. The third-party services obey their own privacy regulations to obey. Therefore, they will need any users of their service to divulge their data collection to its users.
If you fail to meet the privacy policy requirements of any third-party services you acquire, you may violate their terms of use. This can result in a variety of negative consequences such as a void of your agreement, the inability to continue to use their services, or even a case for legal action to be taken against your business.
Build trust with website users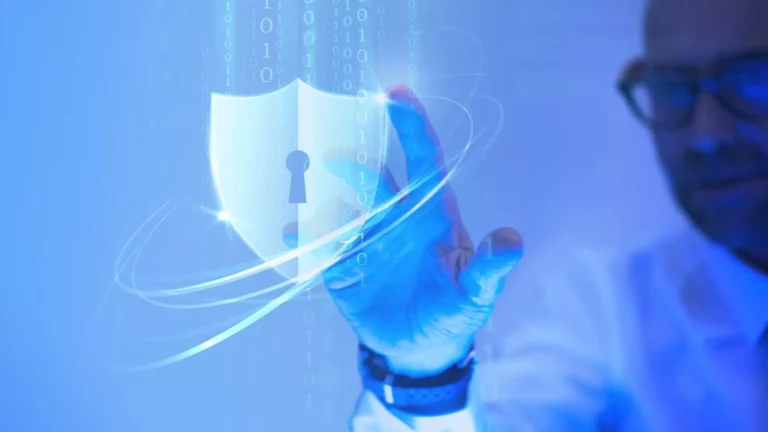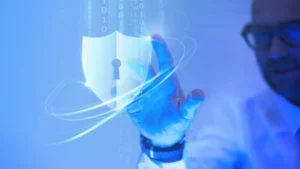 Most people take their privacy very seriously. Transparency will help you to build trust with your customers. If consumers feel unsafe providing their private information to your business (such as when they make an online purchase), they will take their hard-earned money elsewhere. Most likely to a competitor with a detailed privacy policy that they do trust.
The goal is to be as transparent with your website visitors as possible. This will help to lay a foundation of trust and build a positive relationship with customers that hopefully sprout loyalty to your business. If you attempt to conceal the collection of data or make your privacy policy difficult for the average user to find or read you can quickly frame a trail of distrust. Untrustworthy business practices will scare customers away from your site and straight to your competitors.
What Should a Data Privacy Policy Include?
Privacy policies are there for the protection of consumers and businesses. You should communicate to your customers about what and how private information is collected, stored, used, and collected. Construct a detailed privacy policy that is easily accessible to all of your customers or website visitors. At a minimum, most privacy policies include:
Your business name and contact information
The types of personal information your website collects
The reasoning behind this data collection
Personal data storage and usage
The sharing process of personal information concerning third parties
User data opt-out information
The contents of your privacy policy will depend on the nature of your business. Other specifics such as where your business operates and where your customers are located will also be determining factors. Finally, any third-party services you employ may also hold requirements that will amend the details of your privacy policy. The entirety of your document should include plain, error-free language so that your privacy policy is easily understandable to the common customer. We'll expand on the basic data privacy policy sections below.
Business name and contact information
Include your business name and contact information within your website privacy policy. If visitors to your site have any questions or concerns regarding your policy you should provide the tools to further assist them. Provide the email address, postal address, and phone number associated with your business. If your site is subject to the General Data Protection Regulation (GDPR), include the contact details of your data protection officer.
The types of personal information collected
Your privacy policy needs to tell your users exactly what kinds of personal data your site or application will collect. Explain any automatic data requisition such as location, IP address, etc. You should also elaborate on any data you desire to obtain such as names, phone numbers, email addresses, etc. If you consider certain data sharing necessary to access your site, expand upon this as well. The goal is for potential users to make educated choices as to what or if private information can be shared.
The reason personal data is collected
Once you have explained what information you are collecting and how you will be acquiring it, you will then need to answer the why of it all. Why exactly are you collecting this information? What do you intend to do with your users' private information? This is something your users will want to understand before moving forward with your services.
Will the potential data you collect contribute to a more customized and user-friendly experience on your site? Will you be selling their private data to third parties? Are you tracking usage to improve your sales? You will need to expand upon your purposes regarding users' private information.
If your site hosts European users you need to specify the legal basis behind your data collection. eCommerce sites in general should explain how personal information is used to process payments and deliver shipments to customers. While this may seem obvious, it still needs to be stated. You'll also need to disclose any third parties that will have access to this information such as payment processors and shipping partners.
How personal data is stored and used
Where and for how long will you be storing user data? Does it need to be transferred internationally? Where are your servers located? Disclose the data collection process to your users within your privacy policy.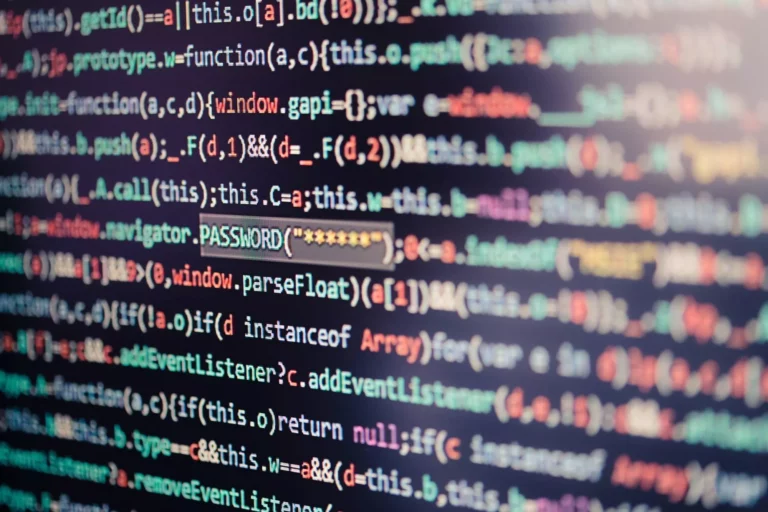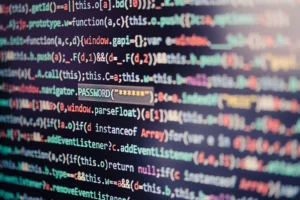 You need to be transparent about exactly how you intend to collect your users' data. You also need to explain its storage and use. Remember that your users may not understand that you are potentially collecting data in the background. Therefore, you should reveal this vital information to them in your website's privacy policy. This background data may include such things as usage data, geographical location, the usage of third-party services, or advertisement data.
After disclosing all this information, Inform your users of the protections you have put in place to ensure that their personal information is secure. How will you guard their private information against unauthorized access? You'll need to explain how user data will be stored, accessed, and used safely so they need not be overly worried about providing their private information.
How personal information is shared with third parties
You will also need to state any third parties that will be privy to users' private information and why they will have access to this data. Whether it's in regards to customer service partners, social media networks, analytics teams, service providers, or outside advertising or marketing firms, you'll need to disclose the exact businesses that will share the user data. You'll also need to elaborate on how this data will be shared so you can assure your users that there is a secure process in place for every transfer of this critical information. Additionally, you should link to the privacy policies of these third-party businesses for full transparency.
Opt-out information
Users have the right to know that sharing their personal information with your business is not mandatory. Inform users that they can limit what they share, opt out of sharing private information entirely, or revoke their content to share at any time. However, these options may limit their experiences with your products or site and you should seek to explain how. Detail any rights that users have regarding their data. Note that this can be specific to a country or region, so different users may have different data protection rights and policies.
Disclosure of risk
Finally, for your business's safety, it may be a good idea to include a statement of risk. Relay to users that your business places the highest regard on privacy, but despite your best efforts you cannot guarantee the safety of user data.[3]Forbes. "50 Stats Showing Why Companies Need To Prioritize Consumer Privacy". Accessed March 30, 2022. Your site may be subject to unauthorized access, malware, or a cyber attack. Even top businesses have experienced a security breach and there will always be a certain level of risk when it comes to the collection, storage, and usage of private data.
Where to Put a Privacy Policy on Your Website
Do not hide your privacy policy deep in the legal section of your business's website. Visitors to your site need to know not only that it exists but encouraged to read and review your policy. Provide links to your privacy policy within your site's terms and conditions and cookie policy pages as well. Finally, provide a link directly to your privacy policy in your website footer.
How to be sure site visitors read your information privacy policy
Prompt first-time visitors to your site with a pop-up regarding the use of your site and its privacy policy. If users create an account request their review and acceptance of your privacy policy. If you operate an eCommerce site, provide the policy again during the checkout process. You should require users to read and agree to your terms and conditions as well as your privacy policy. This will provide the consent you need to collect and retain user data.
Creating a Privacy Policy
You may choose to write your privacy policy yourself but remember that this can be quite difficult, time-consuming, and subject to legalities you may not fully understand. Many website builders have the ability to generate a privacy policy for you, along with other privacy policy generator tools. Another option is to consult with a lawyer who can advise, draft, and tailor a policy specific to your site and business. Whichever way you choose to create your policy, do not simply copy and paste the privacy policy of another website. You need to ensure that your privacy policy applies to your business and website and includes all of the essential information while also meeting any legal requirements.
Websites that do not collect data
It can be a good idea to have a privacy policy in place even if your website or application does not collect any sort of personal information or data. In general, most users expect to see a solid privacy policy when visiting a website or app. Disregarding a privacy policy altogether might make visitors feel uneasy about the use of your site. To avoid this, simply post a statement explaining that you do not collect any sort of personal information or data.
Is There a Penalty for Non-Compliance?
Businesses and websites are required by law to provide and display an easily accessible privacy policy on their site. Abstaining may result in legal consequences that are dependent on where you live and where your users, visitors, and/or customers are located. Most of these punishments include hefty fines that increase sizably with each violation. Look into the exact laws and policies concerning your business and user location for the specific legal ramifications you may face.
Final Thoughts on Information Privacy Policies
Data privacy legislation is everchanging as website visitors and app users are becoming increasingly aware of the risks associated with data collection. Privacy is of the utmost importance to most consumers so they want to know what information businesses and websites alike are collecting. Further, people want to know why their private information is being collected and what those who are privy to their information plan to do with it. Data policies can address these questions and hopefully put users at ease.
Privacy policies are not one and done, however. These documents must be continuously updated as privacy laws and new requirements terms with third-party services change. Additionally, you'll need to update your privacy policy if your business alters its data collection inclusions, process, purposes, storage, uses, etc. You must keep up to date with policy changes and ensure that your users, visitors, and customers are properly informed about the nuances of your data collection. Once your website is set up with a comprehensive privacy policy, you'll be able to start accepting online payments for your business.