Over the last few years, Zelle has exploded in popularity. As a digital payments network, Zelle is one of the quickest, easiest, and most secure ways to send funds to other people or businesses. Additionally, it's a great payment solution for new, small, or service-based businesses in select circumstances. But, is Zelle for business right for your business if you're looking to accept payments? Below we'll go over Zelle for business, how to use it, its pros and cons, and more. Let's dive in!
What is Zelle?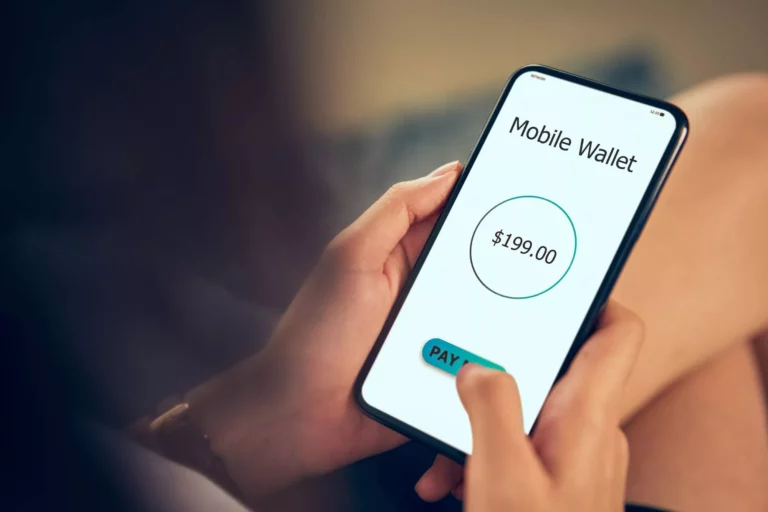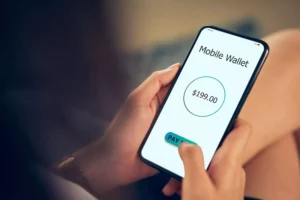 Zelle is a bank-to-bank payment service connecting US-based banks together to make simple money transfers possible. It's a free service that allows you to transfer money quickly and securely, even if the person on the receiving end uses a different bank.
Traditionally, banks would only allow easy and free money transfers to other accounts within the same bank. For example, Bank of America would only transfer funds to other Bank of America accounts. Now, using Zelle, a Chase account holder may transfer funds to a Bank of America account holder for free.
Here is a list of all Zelle network banks.
Can Zelle be used for business?
It depends. You can only use Zelle for your business if the banking institution for your business bank account offers the service to commercial users. To clarify, all banks within the Zelle network offer consumer (person-to-person) transfers. However, not all Zelle member banks offer this service for commercial/business (business-to-person or person-to-business) transfers.
The second restriction to consider is that Zelle only works for bank accounts based in the United States. If you're interested in sending payments to or receiving payments from persons outside of the United States, Zelle will not work.
To find out whether or not your bank allows you to use Zelle for business, contact your bank.
Does Zelle Charge a Fee?
There is no universally set fee for using Zelle. Ultimately, it's up to your bank to decide what they charge to use Zelle payment processing.
Some banks, like Chase, offer the service for free. Other banks, often smaller banks or credit unions, may charge a fee. This fee is usually small, averaging just a few dollars per transaction.
How much does Zelle cost for businesses?
As touched on, there is no universal fee for using Zelle. In many cases, it won't cost anything.
It should be noted that this payment method only works for customers who have the cash immediately available to make the payment. While it may not cost you anything to use the service, it may cost you in terms of lost sales if it is your only payment option, as your customers won't be able to utilize their credit cards or debit cards.
The Pros and Cons of Using Zelle Payment Processing
Zelle payment processing offers several advantages over competitors, like Venmo for business. These advantages include elements like speed, security, and price point. On the other hand, using Zelle payment processing for your business has a few drawbacks. We explore the pros and cons below.
Pros
There are several benefits that make Zelle for business a compelling option. These include:
Convenience. In most cases, you can send and receive money within minutes for free.
Remote/Online payment. It's completely contactless. Your customers never have to show up on site to make a payment.
Easy accounting. You can attach a note clarifying the details of the transaction. This makes accounting on both sides of the transaction more convenient.
Low-to-no fees. Ask your bank, "Does Zelle have fees if I use it for my business?" In most cases, there are no fees for Zelle.
Cons
However, there are a few drawbacks to using Zelle payment processing for your business. Let's touch on those.
United States only. If your business uses international contractors or has international customers, Zelle does not work unless both the sending and receiving bank accounts are located in the United States.
USD only. Along that line, Zelle only transacts in U.S. dollars. If you typically process transactions in other currencies, Zelle will not work for your business.
Limited payment methods. Through Zelle, customers may only pay you with their linked bank account(s). This means that cannot utilize their debit or credit cards, the latter of which they may especially prefer for reward points.
Transaction limits. Your bank can set transaction limits at its discretion. These limits can be limits on the daily number of transactions, monetary amount of transactions, and/or monthly limits.
Varying fees. As touched on, the fees you pay to use Zelle vary depending on your bank.
Refunds and returns. If, for any reason, your customer wants to cancel the transaction or return an item, you will need to be creative about issuing the refund or return. There is no transaction reversal option for you or your customers.
Zelle business account limits
There are transaction limits for Zelle business accounts. Zelle business account limits vary by bank. Additionally, these limits may be daily, per transaction, or monthly amounts. Chase, for example, limits each transaction to $5,000 and limits the total payment amount per month to $40,000.[1]Chase. "Send and receive money fast with Zelle®". Accessed March 8, 2022. Wells Fargo, on the other hand, has a daily dollar limit of $3,500 and a 30-day rolling limit of $20,000.[2]Wells Fargo. "Zelle® Transfer Service Addendum to the Wells Fargo Online Access Agreement". Accessed March 8, 2022.
Is Zelle Safe to Use in My Business?
Zelle is a safe option for payments. Zelle is an FDIC (Federal Deposit Insurance Corporation) and was designed by banks. During its creation, safety was a major priority. It uses data encryption to keep all its customers' personal and transactional information safe.
Despite encryption, there are still safety concerns. One such concern is that your Zelle account may be an easy target for scammers, as there is no transaction reversal option. This is why many banks recommend you only transact with people you know and trust, making it a less attractive option for business uses.
How to Set Up and Use a Zelle Business Account
To create a Zelle business account, the exact process will vary depending on your bank. In general, however, there are just a few steps, such as:
Log into your bank account through your bank's website or mobile app.
Search for Zelle or select Zelle from the menu. (Note: Your bank may have a descriptor such as, "Send Money with Zelle.")
Flow through the setup wizard. It will ask you to set up your basic details, such as the phone number or email address you'd like linked to your Zelle for business account.
Verify the email address or phone number provided.
Finish your enrollment.
To use your new account, provide the linked phone number or email address to your customer so they can initiate a payment. If you'd like to initiate a payment on your end, select the "Send a Payment Using Zelle" option. You can send money to someone else's account using their linked phone number or email address.
Zelle vs Merchant Account: What's Best for Your Business?
When considering a Zelle for business account in comparison to a merchant account, there are a few factors to weigh:
What payment methods do you want to offer your customers? Zelle only processes bank-to-bank transactions, meaning your customer can only pay with the funds currently in their bank account. In addition to bank-to-bank transfers, merchant accounts allow customers to pay with debit and credit cards. The more payment methods you offer your customers, the wider your base of customers will be.
Are your customers only based in the United States? Not only does Zelle only process bank-to-bank transactions, but these banks have to be US-based. Meanwhile, the right merchant account allows you to process payments from anywhere in the world. If you've ever dreamed of a global customer base, a merchant account can make that dream a possiblity. Currently, Zelle cannot.
What does your average transaction look like? If you only have a few large payments from trusted customers each month, Zelle may be a great choice for your business. On the other hand, if you frequently accept payments from new customers or have a large number of transactions each month, a traditional merchant account may be the better option.
Do you process returns? A merchant account makes returns simple. You can simply reverse transactions or issue a refund to an existing account with a low risk of fraud. When using Zelle for business, there is no simple return option. Instead, you may find yourself sending a new Zelle payment or offering a cash reimbursement.
Do you want chargeback and fraud protection? Zelle largely puts the onus of responsiblity on the users, simply warning to only make Zelle transactions to and from known parties. Meanwhile, merchant accounts offer chargeback and fraud protection to their merchants, allowing them the freedom of mind that comes with knowing they're protected in even the worst case scenerios.
Zelle for Small Businesses FAQs
You may still have a few questions about Zelle payment processing. Below are some frequently asked Zelle for business questions, where you may just find an answer to one of your remaining questions.
Is Zelle an ACH transfer?
Yes, just like other popular bank-to-bank platforms, Zelle runs over the ACH network. The ACH network ‌allows Zelle payments to move money quickly and directly between two bank accounts.
Which banks offer Zelle for business accounts?
As of 2021, there are 11 banks that currently allow Zelle for business.[3]CreditKarma. "Can I use Zelle for business?" Accessed March 8, 2022. These include:
Bank of America
Bank of the West
Chase
Citi
FirstBank
Frost
Investors Bank
Morgan Stanley
Truist
U.S. Bank
Wells Fargo
How much does Zelle charge per transaction?
Zelle itself charges nothing per transaction. While Zelle won't charge anything, your bank, on the other hand, may charge a fee for the service. To get information about whether your bank charges a fee, you need to contact your bank.
Can I send an invoice with Zelle?
You cannot send an invoice with Zelle. Zelle is simply a transaction facilitator, meaning its only role is the initiation and receipt of financial transactions. To issue your customers a proper invoice, consider utilizing accounting software. However, you can include your Zelle details in your invoice to request payment via Zelle.
Can you use a business debit card with Zelle?
Small businesses are not able to enroll in Zelle with a debit card. Instead, you will have to use your business bank account directly. If you would like to use a business debit card or credit card, or your customers would like to pay using a debit or credit card as opposed to their bank account, you need a merchant account to facilitate the transaction.
Can Zelle be used for payroll?
While you can use Zelle to pay your employees or contractors, it can create unintended problems surrounding proof of payment, backend paperwork, and tax payments.
Zelle cannot account for withholdings, such as tax deductions, mandatory liens, or child support, that may need to be deducted from your employees' paychecks. You likely need a much more robust system to process payroll.
What are the different ways to send money with Zelle?
To send, request, or receive money using Zelle, you need just two things:
A bank account enrolled in Zelle and the email address or phone number linked to your account.
The email address or phone number linked to the account of the transaction's other party.
Can I Use Zelle for Business? Closing Thoughts
In summary, for limited businesses and payment types, Zelle is a simple, quick, and secure option for sending and receiving payments. Outside of these specific and trusted transactions, a merchant account is a better fit, especially as merchant accounts offer businesses the ability to accept credit card payments.