When building your comprehensive eCommerce solution, finding the right tools is key—and Clover eCommerce is one of the best in the game.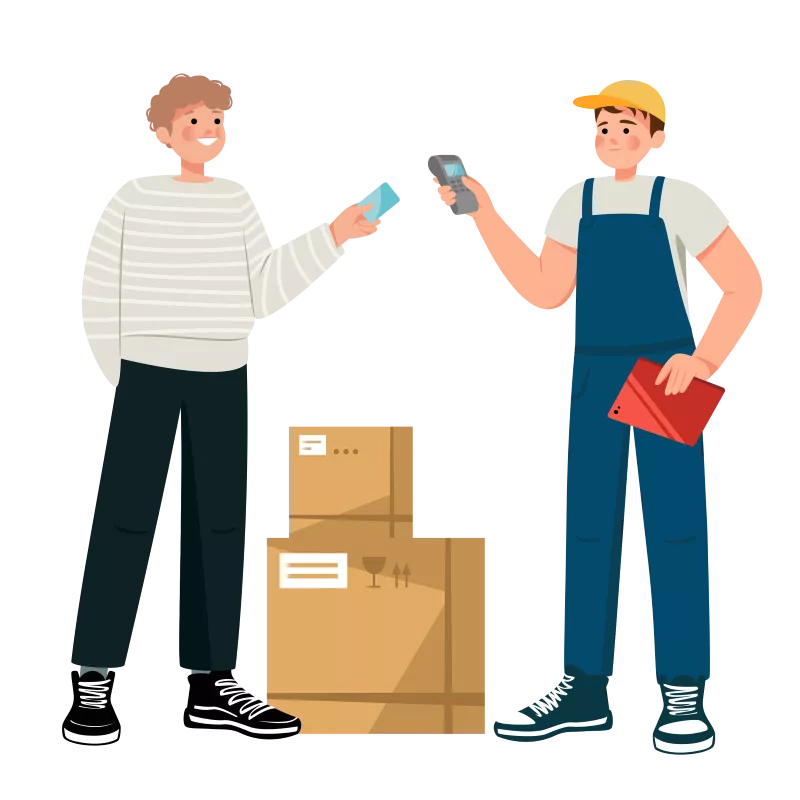 To thrive in today's digital business landscape, a comprehensive omnichannel strategy can really help. Successful businesses no longer exclusively offer either online or in-store shopping opportunities. Instead, they integrate both to enhance their business operations and ensure smooth customer experiences.
To that end, Clover offers numerous features and integrations to help you simplify your operations while growing your business. But with so many other options on the market, is Clover really the best fit for your eCommerce needs?
Let's take an in-depth look at Clover's eCommerce features, integrations, services, and pricing. We'll also highlight key limitations to consider before making a decision about your online payment solution.
What Is Clover eCommerce Solutions?
Clover is a leading POS system for small businesses. However, in addition to offering a solid range of payment processing hardware for brick-and-mortar and on-the-go businesses, Clover also offers an eCommerce solution for your online POS needs.
With Clover's eCommerce solution, you can synchronize orders, inventory management, and customer data across your sales channels, and manage it in a single dashboard accessible from your PC, tablet, or mobile phone. Additionally, Clover pairs with eCommerce platform provider Big
Commerce, to help you reach more customers through public online marketplaces like Amazon, eBay, Instagram, and Etsy. The service also offers flexible plans that enable you to accept international payments to further expand your market accessibility.
Exploring the Features of Clover eCommerce Solutions
Synchronization Options
Clover can sync and integrate with a range of useful tools, helping you consolidate sales, inventory, financial, and performance data across multiple sales channels. This significantly simplifies operations management and offers holistic insights into business performance.
Existing BigCommerce users can connect seamlessly with Clover with the Beehexa integration, syncing product data across channels.
SkuIQ can connect your POS and eCommerce systems for unified inventory management, cross-channel analytics, and real-time inventory updates.
Commerce Sync synchronizes sales data with accounting software like QuickBooks and Xero. This integration is available with all Clover plans.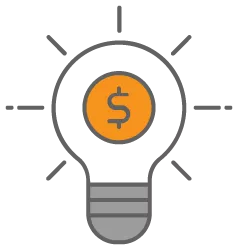 Inventory Management and Orders
With integrations such as Thrive by Shopventory and the Inventory App, your Clover profile becomes a comprehensive inventory management system. These integrations can:
Track and control merchandise, restaurant menu items, and services
Provide real-time product availability updates across all channels
Automate low-stock notifications when inventory reaches specified thresholds
Manage multichannel catalogs and menus
Automate reports and analytics to identify sales trends, turnover, and best-selling products
In addition, Clover's developer tools let businesses build custom applications that interact with its inventory functionality. By leveraging Clover APIs and SDKs, you can create a personalized inventory management solution tailored to your unique business needs.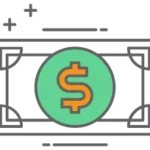 Secure Payment Options
To accept credit card payments, you need a merchant account. We'll circle back to merchant accounts at the end, but what you need to know now is that this option allows you to offer clients multiple payment options, including:
Swiped magstripe card payments
Inserted EMV chip cards
Contactless payments, including tapped cards and digital wallets
Venmo
In addition, customers can pay easily on your online store with all major credit cards. You can take payments over the phone and have access to Clover's virtual terminal, allowing you to take advantage of sales no matter where you are. All of these payments are secured with end-to-end encryption and optional two-factor account logins.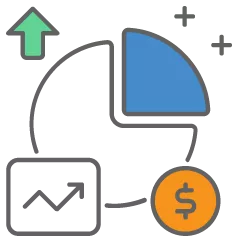 Reporting and Analytics
Clover's analytics tools provide a comprehensive view of key metrics, sales, refunds, taxes, revenue, and customer counts. These easy-to-interpret visual reports can help you identify trends, popular products, and marketing impact.
Furthermore, Clover's reporting and analytics features serve as a valuable resource to identify problems and pinpoint areas for improvement. By analyzing data and metrics, businesses can spot areas of inefficiency, identify bottlenecks, and address potential issues before they become costly challenges.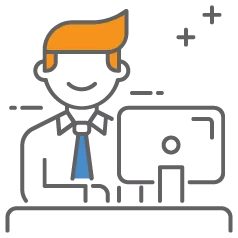 Virtual Terminal Option
Clover's virtual terminal lets you securely process payments and refunds from anywhere at any time. Whether you're at the office, traveling, or working remotely, a virtual terminal ensures you're never reliant on a physical credit card machine.
By logging into your Clover web dashboard, you have instant access to the virtual terminal. It provides the same benefits as a traditional credit card machine—with the convenience of being hosted online. As any computer connected to the internet can become a secure payment processor, you can also accept credit card payments over the phone and input them digitally.
However, since virtual terminal transactions are charged at keyed-in transaction rates (which are higher than normal credit card fees), this is not a cost-effective nor efficient replacement for a dedicated in-store POS system.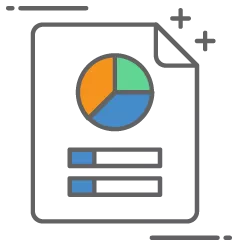 Unified Dashboard
Whether you're in the office, on the go, or even at home, you can stay on top of your business. You can access your Clover dashboard on your mobile device or through a web browser for real-time visibility into orders, inventory, and customer data.
The Clover dashboard simplifies the complexity of managing multiple sales channels by unifying them in one place. A single dashboard allows you to monitor and manage your online store, physical storefronts, and even marketplaces like Amazon; this efficient approach saves time, reduces complexity, and grants a layered view of your business's performance across channels.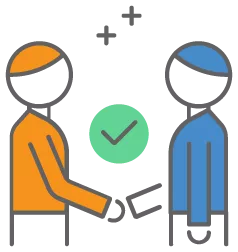 Effective Employee Management
Clover offers several features and integrations to streamline employee management. The Employee app lets you create employee profiles with information such as names, contact details, and job titles—simplifying communication, providing a clear overview of roles, and ensuring a centralized employee database.
With the Time Clock app, you can keep track of employee hours and send automated alerts to remind staff about upcoming shifts. Additionally, the app syncs with your schedule so you can easily schedule shifts, monitor labor expenses, track budgets, and view real-time sales in a single hub.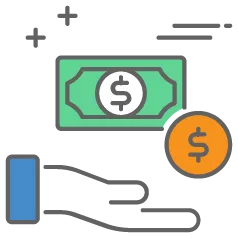 Excellent Customer Management
Clover helps businesses build strong relationships and promote loyalty with customizable deals and programs. The customer engagement platform offers extensive tools to engage customers and gather feedback; through these insights, you can refine your products and offerings to improve customer experiences and drive loyalty.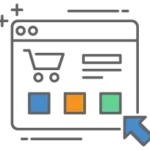 Online Integrations
Clover's integration capabilities allow businesses to easily connect their Clover POS to top website platforms such as Shopify, WooCommerce, and Magento. Clover also offers easy integration with BigCommerce as an option for building a new online store. With customizable templates, secure payment options, and marketing tools, this allows businesses to quickly launch a new online store and tap into the eCommerce market.
Utilizing Clover eCommerce Tools
The Clover App Market
All Clover customers have access to the expansive Clover App Market, containing over 100 potential apps to integrate into your workflow. These apps let you add additional features and functionalities to your Clover POS system according to your business needs. Your POS system can become an all-in-one solution for everything from staff management and marketing to inventory, accounting, customer reporting, payroll, and order management.
Clover Developer Tools
If you have a custom-built website or different eCommerce platform, you can use Clover's developer tools for unified integration. In addition, the Clover App Market offers developers a platform to display and distribute their apps to merchants globally (and earn royalties).
Understanding the Pricing Structure of Clover eCommerce Solutions
Clover's pricing plans vary vastly depending on your business type, the hardware you need, and how many features and add-ons you're seeking.
The monthly cost for a Clover virtual terminal is $14.95. Card-not-present transactions with a virtual terminal incur a processing fee of 3.5% plus $0.10 per transaction. If you also process in-person credit card payments, you will pay between 2.3–2.6% plus $0.10 per transaction, in addition to your monthly software fee and once-off hardware purchase.
You can find a full breakdown of the various packages and hardware options available with their price points here.
The Drawbacks of Clover eCommerce Solutions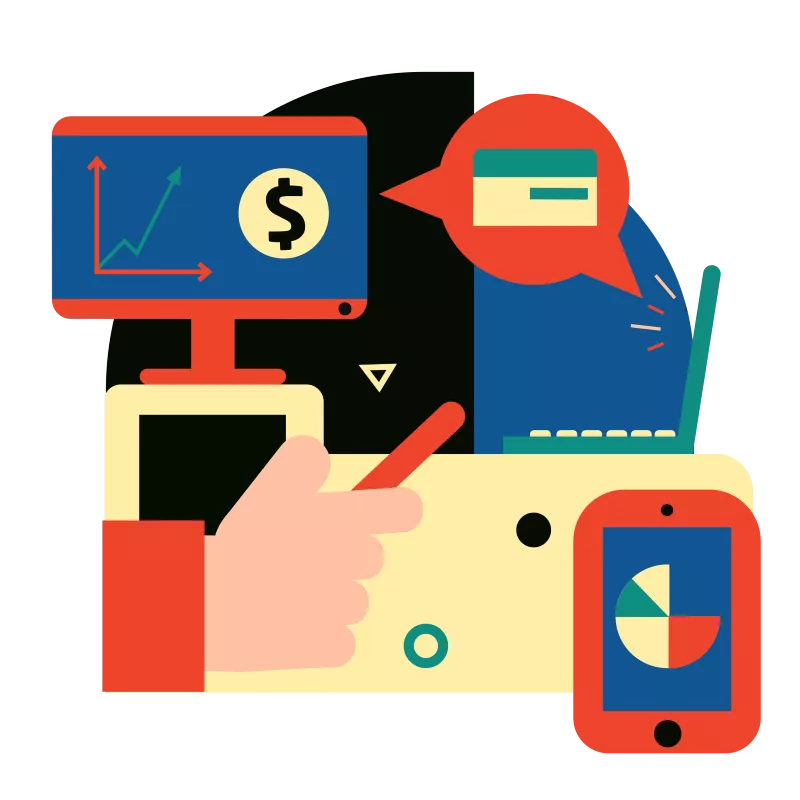 While Clover eCommerce options have many benefits, they may not be the best choice for every business. Clover software and hardware only work hand-in-hand; in other words, you cannot use Clover software with any other hardware brands.
In addition, Clover hardware will only work with the processor you purchase it from and cannot be reconfigured. This means that if you want to change processors down the line, you won't be able to use your existing Clover hardware and will need to reconfigure your entire payment processing setup.
While Clover offers a great variety of app integrations, they are not all free — and this can quickly increase your monthly fees. In addition, Clover does not provide direct support for third-party apps. Should you need assistance with a specific app, you'll need to contact the app creator.
Be careful to consider all the fees associated with your requirements before signing up. From monthly software and transaction fees to set-up costs, application fees, and app add-ons, you may find a few hidden costs that sneak up, making this a much costlier service than you initially budgeted for.
Finding the Best Solution for Your Business
Choosing the right payment solution can be tricky. No two businesses are the same, and that means you should carefully consider how a provider can cater to your unique needs. From features and integrations to fees, compare every aspect to avoid ending up with a costly system that doesn't meet your needs.
Whether you're leaning towards Clover or exploring other eCommerce avenues, having an experienced account manager by your side can prove invaluable. They'll gauge your business requirements and offer insights on the best options tailored to your needs. When you're ready for an expert's touch in your financial journey, rest assured that there are reliable eCommerce merchant account services available to guide you through every decision.
---
---