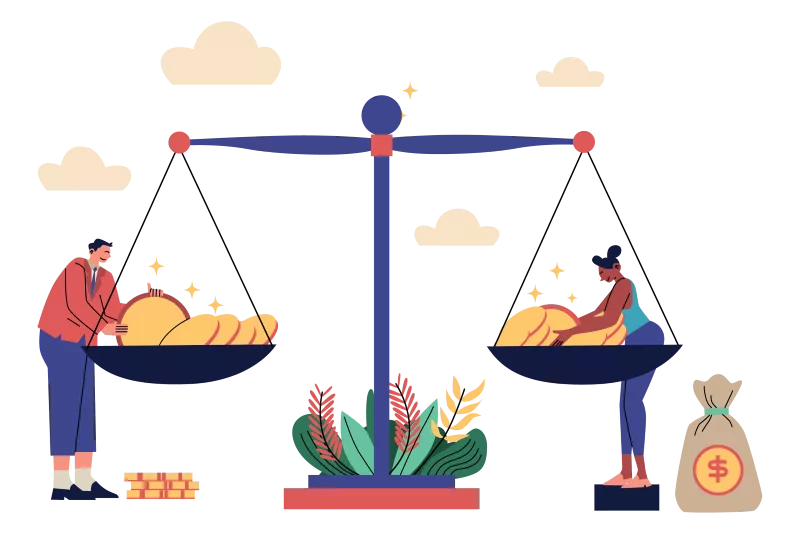 In the constantly evolving world of eCommerce, choosing the right payment solution for your website/online store can be a challenge. With so many options available, finding the best fit for your business can take some time. With this in mind, it's important to understand the features, benefits, and limitations of each payment processing platform before you sign a long contract. In this comprehensive comparison, we will explore two popular choices: WooCommerce Payments and Stripe.
We'll address factors crucial to entrepreneurs, including cost, user-friendliness, processing speed, country accessibility, supported currencies, customer assistance, integrations, and recurring billing features. Our goal is to equip you with the insights needed to make a well-informed choice that perfectly complements your unique business requirements.
WooCommerce Payments vs Stripe: A Brief Overview
WooCommerce Payments is an integrated payment solution that aims to provide seamless transaction processing directly within the WooCommerce ecosystem. It's built in partnership with Stripe, so it comes with a lot of the same online payment features that Stripe has. Its popularity can be attributed to how well WooCommerce melds with WordPress.
Stripe, on the other hand, is a recognized payment solution renowned for its user-centric design and extensive suite of features. Catering to a wide range of businesses, from online platforms to physical storefronts like pop-ups, farmer's markets, and traditional brick-and-mortar shops, Stripe provides a versatile payment gateway. But which option is better for you, or is there something else you should consider? Let's look at each factor side by side.
Stripe vs WooCommerce Payments: Factors to Consider
There's a critical distinction to grasp before we delve further. Stripe is a payment services provider (PSP), while WooCommerce is an eCommerce platform, and "WooCommerce Payments" is its integrated payment gateway. Simply put, WooCommerce Payments is a tool that integrates with payment providers, and Stripe is a third-party vendor that connects you to the payment infrastructure.
Let's dive into the key factors to consider when comparing Stripe and WooCommerce Payments.
1. Cost
Let's be honest: cost is often the most important consideration for any business owner. Regarding payment processing, both Stripe and WooCommerce Payments offer competitive (and similar) pricing structures. As of writing, Stripe fees are as follows:[1]Stripe. "Pricing & fees | Stripe Official Site". Accessed on August 28th, 2023.
| | | | | | |
| --- | --- | --- | --- | --- | --- |
| PAYMENT. METHOD | BASE FEE | INTERNATIONAL PAYMENT | CURRENCY CONVERSION | MANUALLY ENTERED CARDS | DISPUTE |
| Cards | 2.90% + $0.30 | +1.50% | +1.00% | +0.50% | $15.00 |
| In-person | 2.70% + $0.05 | +1.00% | +1.00% | +0.50% | $15.00 |
On the other hand, WooCommerce Payments charges its U.S. customers:[2]WooCommerce Payments. "What are the fees for WooCommerce Payments?". Accessed on August 28th, 2023.
| | | | | |
| --- | --- | --- | --- | --- |
| PAYMENT METHOD | BASE FEE | INTERNATIONAL PAYMENT | CURRENCY CONVERSION | DISPUTE |
| Cards | 2.90% + $0.30 | +1.50% | +1.00% | $15.00 |
| In-person | 2.60% + $0.10 | +1.00% | +1.00% | $15.00 |
Winner: Tie
2. Ease of Use
User-friendliness is crucial, especially for those without extensive technical expertise. While both platforms are user-friendly, Stripe has a slight edge with its day-to-day reconciliation and payment management interface.
Stripe ensures smooth integration and features a comprehensive dashboard for handling payments. Meanwhile, WooCommerce Payments, as an integrated solution, simplifies the setup and management of payments for WooCommerce users directly within their online store.
If you want just one place to log in and see everything that has to do with your store, WooCommerce Payments is the easiest option. If you don't mind logging into a separate account to manage and reconcile payments, Stripe has the better interface.
Winner: Tie
3. Security
There have been recent reports of a vulnerability in the WooCommerce payment interface that may be cause for concern.[3]Search Engine Journal. "WordPress WooCommerce Payments Plugin Vulnerability". Accessed on August 28th, 2023. While it has since been patched, any store that hasn't updated to the latest version of WooCommerce is vulnerable to a full-scale website takeover from a fraudster. The fact that this bug existed at all is enough to give Stripe the upper hand on security.
Winner: Stripe
4. Country Availability
For businesses operating internationally, it's essential to consider the availability of payment solutions in different countries. Stripe is available in over 40 countries worldwide, making it a great choice for businesses with a global reach.
In contrast, WooCommerce Payments offers support in a more limited set of countries. If this could affect your store, it's crucial to review the list of supported countries before making a decision.
Winner: Stripe
5. Compatible Currencies
For businesses serving international customers, the capacity to accept payments in various currencies is essential. Stripe facilitates transactions globally by supporting a broad spectrum of currencies. Although WooCommerce Payments is extending its currency support, there are more constraints based on country and payment method.
Winner: Stripe
6. Customer Support
In the fast-paced realm of eCommerce, dependable customer support is a game-changer. Stripe claims to provide stellar customer support around the clock. However, this is primarily via email and live chat, often initially handled by a chatbot.
WooCommerce Payments leverages WooCommerce's established support avenues, such as an extensive knowledge base, community forums, and email support. But these channels can sometimes be slow and frustrating, especially when you're seeking immediate answers.
Winner: Tie
7. Integrations
Integrations with other tools and services can enhance the functionality of an eCommerce platform. Stripe boasts a wide range of integrations with popular accounting software, email marketing platforms, and more.
WooCommerce Payments, being part of the WooCommerce ecosystem, seamlessly integrates with various WooCommerce extensions and plugins, providing additional flexibility and customization options.
Additionally, Stripe directly integrates with WooCommerce, resulting in a seamless payment experience for customers.
Winner: Tie
8. Recurring Billing
Managing these subscriptions is critical for businesses that rely on recurring billing models, like subscription services.
Stripe boasts advanced subscription management capabilities, empowering businesses to oversee recurring payments smoothly. In contrast, WooCommerce Payments allows integration with subscription providers, but it demands considerably more effort to incorporate into your online store.
Winner: Stripe
WooCommerce vs Stripe: Which Is Best for Your Online Store?
Now that we have explored the key factors let's summarize which payment solution is best suited for specific scenarios.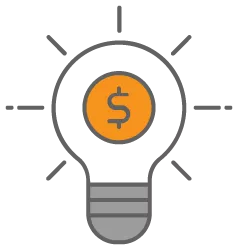 Choose Stripe if…
You operate internationally and require broad country availability and support for multiple currencies.
You prefer a wide range of integrations with various tools and services.
You rely heavily on recurring billing for your business model.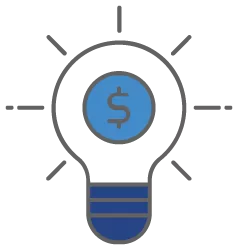 Choose WooCommerce Payments if…
You have an existing WooCommerce store and prefer a seamlessly integrated payment solution.
You value simplicity and ease of use within your WooCommerce store.
You don't require extensive recurring billing features at the moment.
Is There a Better Option?
If you're looking for a way to accept payments on your website (and potentially a physical location), these may not be the best options.
As a payment services provider, Stripe grants businesses access to its large merchant account along with other businesses. This eases the initial setup but constrains your long-term operational capabilities.
In contrast, WooCommerce Payments functions as a bridge connecting your website to payment service providers like Stripe. However, neither gives the benefits of getting your very own merchant account (which we'll explain next).
Stripe vs WooCommerce Payments vs. Merchant Account
A dedicated merchant account gives your business a lot more flexibility and control over your payments. Think of payment service providers like Stripe as allotting you a slot to one phone number on their big family phone plan. On the other hand, a merchant services provider is a way to get your own phone plan.
Having your own merchant services account offers:
Minimized restrictions on transaction volume.
Enhanced account stability and fewer multi-layered rules.
Direct customer support, bypassing third-party intermediaries like Stripe.
Simplified account reconciliations, with fees billed separately.
Upon understanding the distinction between payment services providers (PSPs) and merchant accounts, many enterprises discern that a dedicated merchant services provider often presents a superior, customized solution—typically at a more palatable price point.
Closing Remarks
Both Stripe and WooCommerce Payments offer competitive payment processing solutions for eCommerce businesses. While WooCommerce Payments provides a streamlined experience for WooCommerce users, Stripe offers a more extensive range of features, global availability, and dedicated customer support. However, it's important to note that both solutions have limitations, including restrictions on products, processing volumes, and customization.
To overcome these pitfalls and unlock additional benefits, partnering with an eCommerce merchant service provider is worth considering. Merchant service providers offer tailored solutions that address specific business needs, including broader product availability, higher processing volumes, enhanced customization options, and dedicated support teams.
Ultimately, the choice between WooCommerce Payments and Stripe depends on the unique requirements of your online store. Carefully evaluate the factors discussed in this article and consider how they align with your business goals and customer base. By doing so, you can make an informed decision that maximizes the potential of your eCommerce business.
---
---