Both Authorize.net and PayPal give your business the ability to accept online payments, and with global digital transaction volume exceeding $5 trillion annually in recent years, having an online payment infrastructure in your business is more important now than ever.[1]FinancesOnline. "64 Key Online Payments Statistics: 2021 Market Share & Data Analysis". Accessed on May 23, 2033. As an integral element of any online payment system, payment gateways serve as digital portals through which businesses can accept credit card payments over the internet. These gateways play a crucial role in authenticating credit card information, securing sensitive payment data, and facilitating communication between the merchant and the customer. But which payment gateway solution—Authorize.net or PayPal—is the best option for your business's online payment operations? We're here to help you find out!
As two of the world's leading payment gateway providers, Authorize.net and PayPal are unlike many other gateway solutions in that they provide payment processing services in conjunction with their gateway services. However, there are important differences between these two payment industry titans. Read on for details about how these two popular payment gateways compare to one another, so you can make a well-informed decision about your business's online payment operations.
Authorize.net vs. PayPal: A Brief Overview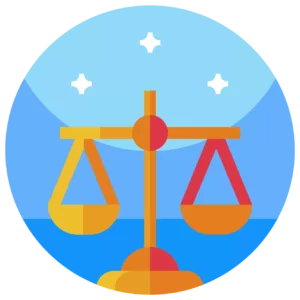 PayPal has long been one of the world's leading digital wallet and payment gateway providers. The company is responsible for more than $1 trillion in transaction volume annually.[2]Zippia. "20 PAYPAL STATISTICS + FACTS [2023]: HOW MANY PEOPLE USE PAYPAL?". Accessed on May 23, 2023. It goes without saying, but its easy-to-use payment portal is recognized by web users across the globe. Additionally, PayPal strives to save payment information for future use and improve overall payment convenience.
PayPal also now offers a range of business solutions supporting in-person and online payment options. However, PayPal is a payment aggregator, meaning it groups multiple businesses onto a single account for aggregate payment processing. This speeds up the onboarding process and reduces the need for extensive underwriting, but it also introduces some serious downsides as well. (We'll outline those downsides in a bit!)
On the other hand, Authorize.net is a security-focused payment gateway. Though Authorize.net has less consumer brand recognition than PayPal, it does offer full payment processing capabilities. Auth.net allows its merchants to integrate a payment gateway with a third-party merchant account provider—and in doing so, delivers processing capabilities alongside gateway services. For merchants seeking dedicated customer support, more payment stability, cheaper processing fees, and other benefits that only merchant accounts offer, Authorize.net is a popular option.
Authorize.net Features
The Authorize.net features vary depending on which plan you choose. Let's explore each plan's features:
Gateway Only
Authorize.net provides a standalone payment gateway, allowing businesses with existing merchant accounts to integrate with a world-class gateway. Authorize.net's gateway-only merchants have access to a leading payment gateway with cutting-edge security features, including Authorize.net's Advanced Fraud Detection Suite (AFDS).
All-in-One
A merchant can opt for the all-in-one plan if they'd like to access Authorize.net's comprehensive merchant services. This is a convenient option for businesses wanting a singular, all-inclusive payment solution. Merchants have access to the same benefits as the gateway-only plan, as well as built-in payment processing.
PayPal Features
PayPal offers various modern payment features, but the options available to your business will depend on your plan. Let's explore two of the most popular PayPal plans:
PayPal Payments Standard
This is the standard payment plan available from PayPal. It allows merchants to conveniently accept payments via an online store. There is no monthly fee, meaning businesses only pay fees on processed payments. This payment gateway also allows customers to securely store card data for future use, simplifying checkout. To install PayPal Payments Standard, either integrate with the checkout plugin or use PayPal's HTML code. Contact PayPal or your eCommerce provider if you face any confusion during the installation.
PayPal Payments Pro
With PayPal Payments Pro, business owners have access to a wide range of premium features, including on-site checkout, bank transfer payments, and more. With the PayPal Payments Standard plan, customers are transferred to an off-site PayPal portal to complete their payment. However, PayPal Payments Pro allows the checkout process to occur on your website seamlessly. Likewise, PayPal Payments Pro merchants gain access to a virtual terminal, making it simple to process card-not-present (CNP) transactions.
---
PayPal vs. Authorize.net Fees & Pricing
---
PayPal Pricing
---
PayPal Payments Standard
QR Code Transactions Above $10.01: 1.9% + $0.49
Send/Receive Money for Goods and Services: 2.40% + $0.49
Standard Credit and Debit Card Payments: 3.49% + $0.49
---
PayPal Payments Pro
Virtual terminal: 3.09% + $0.49
Monthly fee: $30
Send/Receive Money for Goods and Services: 2.4% + $0.49
Standard Credit and Debit Card Payments: 3.49% + $0.49
---
Authorize.net Pricing
---
Gateway Only
Please note that for gateway-only pricing, merchants must also pay processing fees to their merchant account provider.
Monthly gateway fee: $25
Daily batch fee: $0.18
Per transaction: $0.13
---
All-in-One
For sellers seeking to use Authorize.net as an all-in-one payment processor, the fees are as follows:
Monthly gateway fee: $25
Per transaction: 2.9% + $0.30
---
Authorize.net vs. PayPal: Comparison Breakdown
To really understand the differences between Authorize.net and PayPal, you have to assess the elements of each service individually. Below, let's explore a breakdown of the most significant features: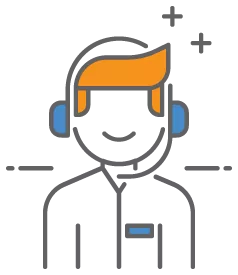 Customer Support
Despite its size, PayPal doesn't offer the 24/7 support you may expect from a major player in the payment industry. The internet is full of complaints about PayPal's customer service team. However, this isn't to say your experience will be similar. PayPal offers support via phone from 6 AM PT to 6 PM PT Monday to Sunday, as well as access to an online resource center and live chat portal.
On the other hand, Authorize.net offers 24/7 phone support to its merchants, making it simple to speak to a live representative if you require support. The only time Authorize.net support is unavailable is on major holidays.
Winner: Authorize.net
---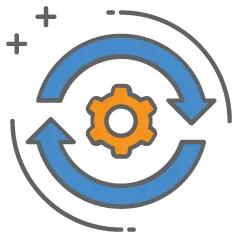 Ease of Use
PayPal is easy to set up and use for merchants. Its primary dashboard has all the tools you need to accept payments, send invoices, track metrics, and more. It's also simple for customers to make payments, save card details for future use, and view previous purchases.
Authorize.net is similarly straightforward to use for both sellers and customers. Various plugins are available to help connect Authorize.net gateways with leading eCommerce platforms, including WooCommerce. Likewise, the payment interface is minimalist and simple for customers, ensuring a smooth shopping process for your site's visitors.
Winner: Tie
---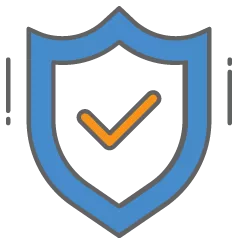 Fraud Prevention
PayPal offers a range of fraud detection tools, and it also allows merchants to keep lists of previous customers to ensure scammers are tracked by name, shipping address, IP address, and more.
Authorize.net has premium security tools under its Advanced Fraud Detection Suite (AFDS). Merchants have access to 13 unique fraud filters, all customizable to a business's specific risks. This helps merchants set transaction thresholds, prevent transactions from specific regions, and reduce chargebacks.
Winner: Authorize.net
---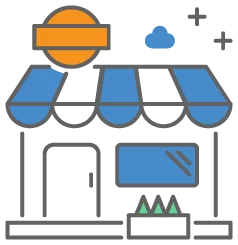 Retail and Point-of-Sale
Both PayPal and Authorize.net both provide options for businesses selling goods and services at in-person locations.
PayPal acquired iZettle in 2018 to provide retail and point-of-sale products to its customers. The company now offers point-of-sale (POS) systems to clients under "Zettle by PayPal" branding. PayPal merchants can accept in-person transactions using a range of hardware options, including mobile card readers, tablets, scanners, and cash drawers.
Likewise, Authorize.net also has hardware solutions for in-person payment processing. Authorize.net similarly offers mobile card readers and POS hardware to take physical credit cards.
Winner: PayPal
---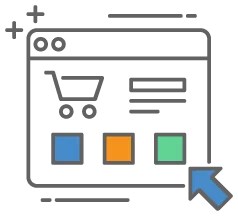 Online and eCommerce
Both PayPal and Authorize.net offer a range of eCommerce-specific features. Whether it's digital invoicing, recurring payments, pre-saved cardholder details, easy online checkout processes, or any other popular eCommerce feature, you'll find it at both providers. Really, when it comes to online payments and eCommerce, it's hard to separate these two providers. Additionally, both PayPal and Authorize.net integrate with the world's leading eCommerce platforms, such as WooCommerce and Shopify.
Winner: Tie
---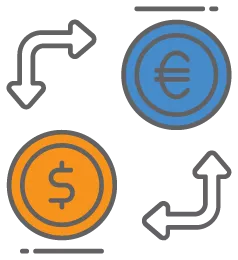 International Payments
PayPal and Authorize.net offer extensive international payment options, making it stress-free to accept payments from international customers.
Currently, PayPal is available in more than 200 countries making it easy for international customers to sign up for an account and pay for products valued in US dollars. The PayPal app provides automatic conversions for international currencies, making it simple for international customers to understand how much they'll pay for goods and services.
While Authorize.net only accepts merchants from the US, Canada, and Australia, businesses can accept payments from around the world as long as the customer is using a card from a supported card network. For merchants only using the Authorize.net payment gateway, accepting international payments will depend on the merchant account provider.
Winner: PayPal
---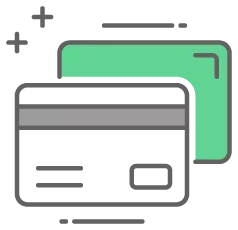 Merchant Accounts
If your business wants access to its own merchant account, PayPal isn't suitable. As a payment service provider (PSP), PayPal aggregates multiple merchants onto a single merchant account. While this simplifies the underwriting process and makes payments more accessible, it also means businesses don't have full control over their merchant services.
The same rings true if you choose Authorize.net's all-in-one plan. However, the gateway-only plan allows businesses to connect a third-party merchant account with an Authorize.net gateway. This is the best option for those who wish to benefit from a dedicated merchant account.
Winner: Authorize.net
---
PayPal or Authorize.net: Which Is the Best Choice for Your Business?
Making the right choice for your payment processing needs is crucial. Whether or not your business succeeds can quite literally depend on this choice. With both PayPal and Authorize.net being such popular options with distinct features and benefits, how can you make sure you're making the right choice? Well, let's explore four elements to consider!
1. Payment Access Urgency
Firstly, if you need immediate access to a payment service provider (PSP), PayPal offers a fast onboarding process. Many merchants begin accepting payments immediately after signing up for a PayPal account, making it a suitable option for businesses in a hurry.
If your business chooses Authorize.net's all-in-one payment plan, you may have quick access to payments, but if you're integrating with a merchant account provider, the process can take longer. To that point, the underwriting process for a high-risk business can take weeks.
2. Future Plans
For businesses with future plans to scale, combining Authorize.net with a third-party merchant account is likely the best option. Merchant accounts offer full control over your payment infrastructure, ensuring your business benefits from affordable pricing and payment reliability.
On the other hand, PayPal's high-risk accounts are known to freeze or be terminated without warning, making it an unsuitable option for businesses wanting to avoid payment outages. Also, in 2022, users filed a federal lawsuit claiming PayPal withheld funds without providing any reason.[3]Engadget. "PayPal faces lawsuit for freezing customer accounts and funds". Accessed on May 23, 2023.
3. Cost
Merchants wanting to save money at all costs should consider integrating a merchant account with Authorize.net's payment gateway. This option allows you to shop around for the best possible payment processing fees.
At 3.49% + $0.49 per PayPal Checkout transaction, PayPal's fees are substantial. However, PayPal has a reason for charging more than many of its competitors—consumers trust it. PayPal is a dominant force in the industry and benefits from brand recognition from many US customers. Research suggests 95% of digital payment users are aware of PayPal, and 74% of digital payment users have a positive perception of the brand.[4]Statista. "PayPal brand awareness, usage, popularity, loyalty, and buzz among digital payment users in the United States in 2022". Accessed on May 23, 2022. When you choose PayPal, you're paying for its reputation.
Remember, fees also vary depending on the type of payment, such as online payment, QR code payment, or international payment. Therefore, it's also critical to assess the types of payment you most frequently accept from customers.
4. Industry
Lastly, many payment service providers (PSPs) don't work with high-risk businesses. For example, PayPal does not allow its users to sell vaping products on its platform. However, with Authorize.net, you can connect its payment gateway with a third-party merchant account provider. And high-risk merchant account providers are happy to work with those in regulated industries to provide payment processing access. Therefore, if your business is in a high-risk category, it's often better to consider a high-risk merchant account and connect it to an Authorize.net payment gateway.
Regardless, make sure to read the current PayPal and Authorize.net terms of use before applying for payment processing services from either platform.
The Final Verdict
Working with a payment processor and gateway provider with the required features, pricing, and support is critical to help your business succeed. Decoupling from a payment processor in the future is possible, but the process is time-consuming and may leave your business with gaps in credit card processing accessibility. Working with a merchant service provider can assist you in identifying the specific payment processing solutions that will best fit your needs. These providers possess state-of-the-art payment gateway solutions to help streamline your payment process.