The drop shipping business model has exploded, providing retailers with ways to make considerable income without high overhead costs. If you have already started a drop shipping business, your next step may be to scale up. Provide more items, sell more items, and have a larger distribution channel. This will lead to a few things needing adjustments. Not only will your site have to change and be optimized for more products and more traffic, but also your backend processes. That can all be done, but how will you choose to grow? Go over these five tips on scaling your drop shipping business and use these ideas to move your business in the right direction.
What is Drop Shipping?
Drop shipping is a supply management business model that allows you to sell products online that you don't have to physically stock. Your business sells products at a retail price, however someone else ships the products to the customer.
How Does Drop Shipping Work?
The concept of a drop shipping business is very simple. You have an online website where customers can shop for different products. They find an item they like and proceed to the checkout page on your site. Then by filling out their payment information, you received the order information as well and ship them their requested items. You never physically handle the products, even in the case of a return or exchange. A drop shipper could be considered as a middleman of sorts- you're connecting customers with products that they want and you're taking a small commission for your services. Don't get caught up on the phrase "small commission". Once you have a lot of products available in your drop shipping catalog, those small commissions add up to a very profitable retail merchants business.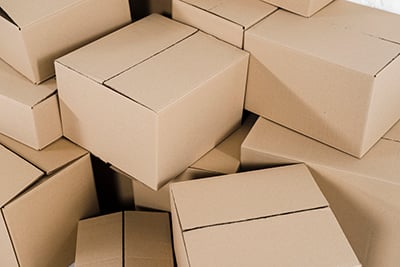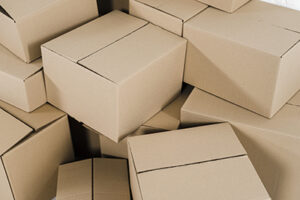 Pros and Cons of Drop Shipping
As with any business structure, there are pros and cons. If you've set up your drop shipping business correctly and are seeing success, your pros are most likely outweighing the cons. Here are a few pros and cons you can look forward to with a drop shipping business.
Pros:
You don't have to keep inventory in stock.

There won't be very much overhead costs.

You won't have to deal with shipping at all.

You have the ability to have a very large product offering.
Cons:
You are fully responsible for customer service.

You have no control over product quality or shipping quality.

Many manufacturers don't accept returns/exchanges so you'll get stuck with them.

You have a limited choice of companies when it comes to online credit card processing.
Five Ways to Scale Your Business
1. Affiliate Programs
Drop shipping and affiliate programs can seem like the same thing at first. In both cases, the manufacturer/wholesaler carries the inventory and ships it to the customer. But the difference here involves how the pricing and profits are divided. With affiliate programs, the price is set by the manufacturer which means that you'll earn a set amount of commission per sale. With drop shipping, you set your own prices so you're more in control of how much money you make. Based off of this, it may seem like drop shipping is the best way to go, but there are benefits to mixing the two together to scale your business.
Adding affiliates' products to your drop shipping eCommerce merchant website can be beneficial because it helps to expand your retail offerings. Also with affiliate marketing, you don't have to do as much work- customers simply click the link or use referral email templates and finish the transaction on the merchant's website. You'll be able to collect revenue passively while still running your drop shipping business. More revenue means more success.
2. Tracking Customers
When you have an online business, there is a plethora of data about your customers or potential customers that is available to you. This data can help you increase sales, increase customer retention, and improve customer satisfaction rates. In order to use this data, you'll have to track your customers. This can easily be done with different metrics programs.
There are several data types you can track that will each give you different insights into your customers' habits. For example, focusing on your website shopping cart's abandonment rate can alert you to problems such as a difficult check out process or dissatisfaction with shipping methods. Another example is tracking your customers' average sale amounts. This can let you know how much your customers are willing to spend at a time which helps you to set more attractive prices.
3. Automation
Once your drop shipping business reaches a certain order volume, you may find it beneficial to automate many tasks. Sure you could hire more people, but automation can actually increase efficiency by allowing you and your employees to focus on more important things. Depending on the manufacturers/wholesalers you work with, you could have your site set up to automatically send customer's orders to the manufacturer/wholesaler. This means that you can simply keep up with paperwork on the back end of things. Simply put, automation can reduce overhead costs.
4. Customer Service
Customer service is one of the top reasons that a business can succeed or fail. In fact, studies show that U.S. companies lose out on over $62 billion per year due to poor customer service. With drop shipping, you already take on the full responsibility of customer service even though your supplier is actually the one who ships the products. If you notice that your business isn't performing as well as you'd like, you could give your customers a survey or use metrics as discussed in section three to find out how well your customer service department is doing. You may discover some areas that you can improve which will ultimately lead to the growth of your business. A few areas to look at are:
Improving technical skills and understanding.

Reducing language and accent barriers.

Increased employee training.

Upgrading equipment.
These are only a few suggestions but there are numerous ways to improve your business's customer service department. Doing so will make your customers feel appreciated and important and you'll see a scale in your drop shipping business.
5. High Risk Payment Processing
You can't use just any merchant service provider to do credit card processing for drop shipping businesses. It can be tempting to use easy-to-apply companies like Square, Paypal, or Braintree because they pretty much accept anyone and signing up with them is very easy. However, processors like these companies are considered as level one processors. For a drop shipping business, you'll need level three processing. The difference is that a level one processors pull the minimum information that you need to know–the card number, expiration date, and zip code.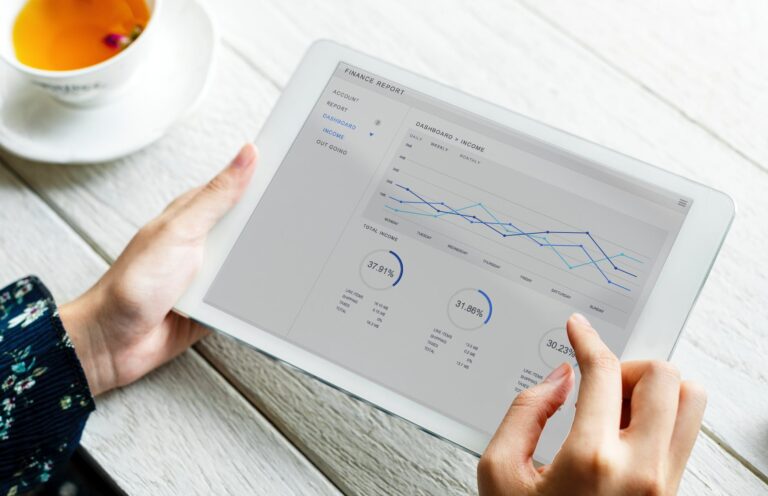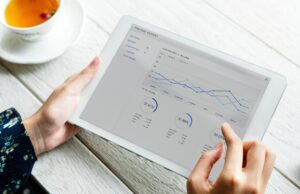 Drop shipping is considered a high risk business (discussed in the next section) and per federal regulations, high risk business must be able to provide more in-depth information such as taxes, freight, quantity, descriptions, and more. This means that you'll need level three, high risk payment processors. Having the right processor won't just scale your business, it will keep it up and running.
Drop Shipping is High Risk
Drop shipping businesses have a notoriously bad reputation for failing. In fact, it's estimated that 90 percent of drop shipping businesses fail within the first year due to being mismanaged. Many people enter into a drop shipping business without doing adequate research because they think it's easy, quick money and then run out of resources within a matter of months.
There is also a high potential for fraud in drop shipping. After all, you're technically selling products that you don't have. You get the money and the customer has to hope that they'll receive the product. Every time a new drop shipping business pops up, the bank weighs their risk factors and more often than not are found to be high risk.
This is a big reason why drop shipping businesses must use high risk payment processors.
Get a Merchant Account for Drop Shipping
In order to secure a suitable high risk processor for your online credit card processing, you'll need to do quite a bit of research. For one, there aren't many merchant services for drop shipping businesses to choose from. Many business owners in this space jump at the first chance at an approval, which can lead to more issues than it solves. However, you should have some patience and compare companies. When you find one that you like, make sure to ask them about their security procedures and merchant services fraud prevention tactics. Both of these things will help reduce your risk for the long run and keep your business healthy as it grows.
Then, once you are ready to proceed, get all of your information together. Bank account information, expected monthly volume, your business licensing and tax information, and your ecommerce site URL will be good to begin with. Most processors make the application process fast and easy. Some processors can have high rates, additional costs, or hidden fees so be sure to thoroughly read all the fine print and speak to an actual agent before signing any contracts. Take these precautions, do your research, and you'll find great high risk payment processors that can help excel your drop shipping business to the next level.