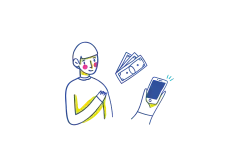 In today's rapidly evolving digital landscape, the NMI payment gateway has emerged as a powerful solution, revolutionizing the way businesses handle online transactions. NMI focuses on providing unique payment solutions to businesses with complex demands. Its commitment to customization, security, compatibility, scalability, analytics, global reach, and support has made it a go-to choice for businesses looking to optimize their online transaction processes.
This guide will provide a clear understanding of what NMI is, its features, benefits, integration processes, and how it compares to other payment gateways on the market.
What Is NMI Payment Gateway?
Network Merchants Incorporated, also known as NMI, is a trusted payment gateway service catering to businesses of all types. It's ideal for those in need of reliable credit card payment solutions. With a strong focus on flexibility and customization, NMI offers a seamless approach to handling payment data, especially for online payments.
Just like with any gateway, an NMI payment gateway integrates with websites to facilitate transactions virtually. It also is equipped with a virtual terminal for merchants interested in manually keying in transactions. What makes NMI different than your traditional gateway is the robust features that come with it, which we explain below.
Key Features and Benefits of NMI Gateway
NMI's gateway services offer extensive capabilities. It allows merchants to access valuable features through a virtual control panel and tailor their NMI payment gateway.
Additionally, NMI accepts almost every global currency, enabling merchants to process payments worldwide. It also accepts payments from various credit card networks, including Visa, Mastercard, American Express, Diner's Club, and Discover. The gateway simplifies recurring billing by securely storing customer data and scheduling future payments. NMI's advanced transaction interface manages multiple merchant identification numbers (MIDs) under one gateway, optimizing high-risk inventory management and SKU tracking for streamlined restocking.
The NMI payment gateway ensures top-notch security and customer service. With over 180 experts available via phone and email, merchants receive technical support whenever needed. NMI's SpyFraud system keeps user data private through secure tools like data encryption, tokenization, and 3D Secure.
NMI Payment Integration Capabilities
NMI streamlines the consumer interface with integrations from trusted third-party entities that specialize in various aspects of the checkout process. With over 150 shopping cart integrations, NMI supports checkout procedures across multiple industries. For high-risk merchants, NMI offers hundreds of high-risk processors to choose from, ensuring compliance and risk management tailored to specific industries. Notable high-risk processing integrations include Card Connect, Partners, and Pay Anywhere, enhancing the payment gateway's capabilities.
Beyond eCommerce, NMI's services extend to mobile payments and apps, offering seamless integration for processing payments on the go. With flexible integration options for iOS apps and Apple Pay, NMI enables quick and effortless purchases with a single click.
How NMI Provides Reliable Solutions for High-Risk Businesses
High-risk merchants will be happy to know that NMI provides high-risk payment solutions. NMI is compatible with high-risk merchant accounts that specialize in hundreds of high-risk industries. These accounts help businesses avoid processing limitations and minimize the risk of sudden account termination.
NMI understands the unique needs of high-risk businesses, offering tailor-made payment services with robust security features, high chargeback thresholds, and recurring billing—all at competitive high-risk processing rates.
Comparing NMI to Other Common Payment Gateways
There are several other top payment gateways for merchants in addition to NMI, each offering its unique features and advantages. Let's briefly explore these payment gateways:
Authorize.net: Authorize.net is a widely recognized and trusted payment gateway. It offers a range of features, including support for credit card and eCheck payments, automated recurring billing, and fraud detection.
Cybersource: As a subsidiary of Visa, Cybersource is known for its global payment processing capabilities. It offers comprehensive fraud management tools, tokenization for enhanced security, and supports various payment methods
USAePay: USAePay, an NMI-owned payment gateway, focuses on providing secure and efficient payment solutions. It supports a wide range of payment methods and offers features like mobile payments, recurring billing, and customer vault.
Braintree: Owned by PayPal, Braintree is known for its developer-friendly approach. It offers easy integration, and support for multiple payment methods, including credit cards and digital wallets.
Stripe: Stripe has gained immense popularity for its developer-friendly API and powerful payment processing capabilities. It supports a wide range of payment methods, including international payments, subscription billing, and in-app purchases.
Square: Square is a versatile payment solution that includes both online and in-person payment processing. It provides a range of hardware options for point-of-sale transactions and offers features like inventory management, invoicing, and customer engagement tools.
PayPal: PayPal is one of the most recognized and widely used payment gateways globally. It's known for its ease of use and acceptance by consumers. In addition to online payments, PayPal offers solutions like PayPal Express Checkout and PayPal Payments Pro for more advanced eCommerce needs.

Why Should I Use an NMI Payment Gateway?
Beyond understanding what NMI is, it's essential to know why it's a great choice for merchants. NMI stands out for its reliable credit card payment solutions, customizable options for smooth online transactions, and secure integration with high-risk merchant accounts.
It also supports global currencies and credit card companies, streamlines recurring billing, and offers over 150 integrations with useful technologies. When compared to other popular gateways, NMI holds its own as the top of the line.
How to Get NMI Credit Card Processing
Unfazed by challenges such as excess chargebacks, and high-risk accounts, NMI collaborates with merchants of all types. Through a meticulous review of the retailer's website, current shopping cart platform, payment collection methods, and mobile systems, NMI crafts a tailored gateway interface that seamlessly aligns with your existing platform.
As for obtaining an NMI payment gateway, simply reach out to a merchant service provider like PaymentCloud to assist you in accepting payments with an NMI gateway. PaymentCloud is a certified NMI partner that can provide NMI gateway services and train business owners on how to use the system. You will be paired with a dedicated account manager who can assist you with enabling the necessary NMI features that best suit the needs of your business. If you're ready to receive your NMI gateway solution, contact us today!