If you're in the business of buying or selling firearms, you may find yourself in need of an FFL license. Fortunately for you, the demand for guns is at an all-time high among gun enthusiasts, sport shooters, concealed carriers, and law enforcement. Individuals interested in beginning online firearms and accessories businesses may see a unique opportunity. Low startup costs, low overhead, and a captive market make this a lucrative industry. With an FFL license, gun-friendly credit card processor, and less than $200, you could become a legal weapons dealer or firearm manufacturer in the United States. Read on to explore how to get an FFL license and distinguish between the different FFL license types.
What is an FFL?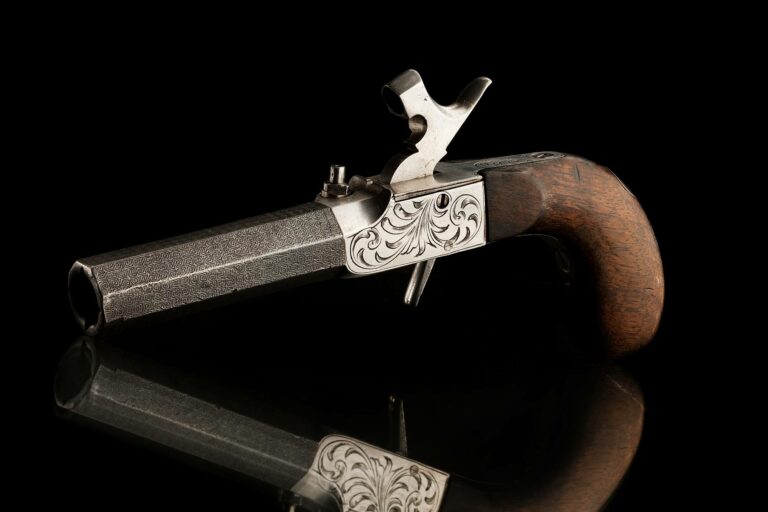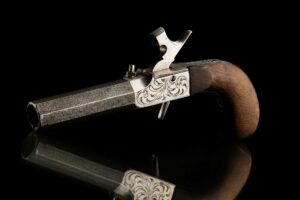 The acronym FFL stands for Federal Firearms License. Established to implement the Federal Firearms Act of 1938, FFLs serve the purpose of giving certified arms dealers access to legally sell firearms. Furthermore, there are several FFLs, ranging from Type 1 to Type 11 that are available for prospective sellers. FFL license types range from manufacturing firearms to simply selling or facilitating the trade of a gun between two parties in what's known as an FFL transfer.
Generally, all firearm manufacturers and dealers who ship or receive guns and ammunition require an FFL to conduct business. This license prevents businesses from selling these types of items to customers without meeting safety conditions.
Who is Eligible for an FFL?
An applicant is eligible for a federal firearms license if they:
Are 21 years of age or over
Are not prohibited from shipping, receiving, transporting, or possessing firearms, ammunition, or accessories
Have not failed to disclose material information or made false statements concerning material facts in connection with their application
Not in violation of the regulations of the Gun Control Act
Have a physical location or premises for conducting business
And certify that:
The business that will be conducted under the license is not prohibited by state or local law
Within 30 days after the application approval, the business will comply with the conduct requirements of state and local law
The business will not make transactions under the license until the business conduct requirements of state and local law have been met
The applicant has notified the chief law enforcement officer that they intend to apply for a license
Certify that safe and secure gun storage and safety devices will be available at the place in which firearms are sold.
Applicants who fall outside these criteria may not be eligible for a license. However, you may be able to sell at gun shows without one. As always, it's important to do your own research to determine what will be best for your business.
FFL License Types
According to the US Bureau of Alcohol, Tobacco, and Firearms (ATF), there are 8 FFL license types. They are as follows:
Type 01: Firearms dealers or gunsmiths.
Type 02: Pawnbrokers/dealers of firearms.
Type 03: Collectors of curio and relics. This is a non-professional license, which basically allows you to buy curio and relic firearms more freely than typical firearms. You cannot sell firearms with this license.
Type 06: Manufacturers of only ammunition.
Type 07: Manufacturers of firearms and ammunition.
Type 08: Dealers/importers of firearms.
Type 09: Dealer of destructive devices.
Type 10: Manufacturers of destructive devices, ammunition for destructive devices, or armor-piercing ammunition.
Type 11: Importers of destructive devices, ammunition for destructive devices, or armor-piercing ammunition.
Each type of license serves a different purpose. For instance, if you collect antique guns you will need a different license than if you manufacture guns or ammo. Use this guide and the ATF website to decide which license is right for you before you apply.
How to Get an FFL License
Step 1: Review FFL requirements
If you're 21 or older and can legally purchase a firearm, you likely meet the criteria by the ATF to be eligible for an FFL. Still, it's important to double-check and be sure you qualify.
Unfortunately, certain groups of people cannot possess firearms or ammunition, and therefore aren't eligible for an FFL. These are "prohibited persons" by the ATF, and include anyone who is or has been:
A felon
Found guilty of any crime punishable by more than a year in prison
Under indictment for any crime punishable by more than a year in prison
A fugitive
An unlawful user of any controlled substance
Adjudicated as a mental defective
Committed to a mental institution
An undocumented immigrant
Received a military discharge that was dishonorable
Relieved of U.S. rights of citizenship
Under order from the court restraining you from making threats against, stalking, or harassing an intimate partner or their child
Found guilty of a misdemeanor domestic violence crime
See if you meet all the criteria required for a license and make sure you're not considered a prohibited person. Then, you can move forward with your application.
Step 2: Decide on the FFL license type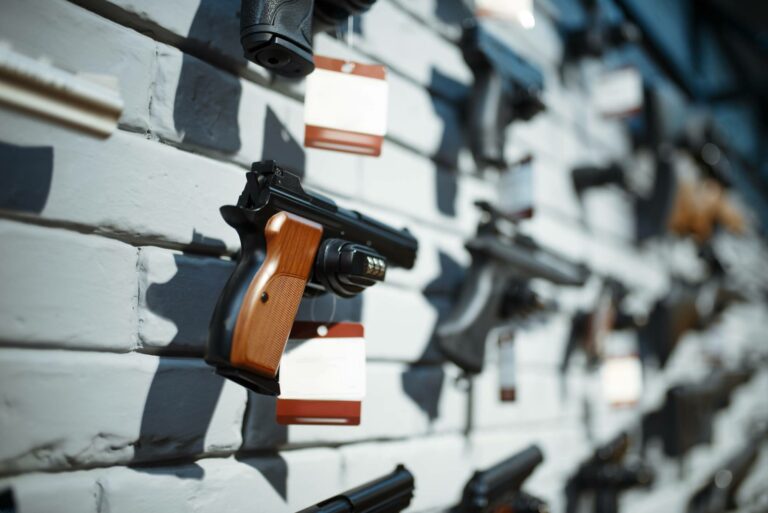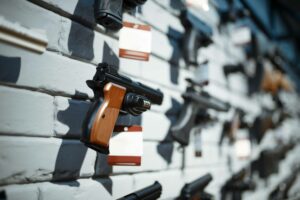 There are eight different varieties of a federal firearms license. As mentioned earlier, the type of FFL you want to apply for will depend on what you plan to do with the license.
If you plan to deal in firearms or be a gunsmith, you'll need a Type 1 license. If you plan to manufacture firearms, you'll need a Type 7 license. A Type 7 Federal Firearms License also allows you to be a firearms dealer. Therefore, if you want to manufacture and sell firearms, a Type 7 FFL covers both.
Step 3: Take an Online Course
When looking into choosing an FFL License course, you want to make sure you are receiving:
Advice from a licensed firearms attorney that has the necessary qualifications
Guidance from an industry professional who knows the ins-and-outs of the ATF and the firearms industry
Software that helps you track your progress in the course
Automatic notifications of updates in the applicable firearms law
Any compliance training available for both you and your employees
There are currently only a few online certified FFL License courses available, so pick wisely.
Step 4: Apply for your FFL
Once you've decided to file an application for a Federal Firearms License, mail in your application! The application must include the appropriate application fee, which you can pay by check, credit card, or money order.
After processing the fee, the Federal Firearms Licensing Center will enter your information into the database and commence a full review of your application.
Next, a field office supervisor will issue assign an Industry Operations Investigator (IOI) to conduct your in-person interview. The IOI will discuss the legal requirements and go over your application with you to be sure the information is current and correct.
The IOI will prepare a report of their interview and the inspection and make a recommendation to issue you the license or deny the application.
Final Thoughts
While owning a gun shop or gun accessories business can be quite lucrative, it is a high-risk business. Therefore, it's necessary to go the extra mile to become an FFL dealer. After you become certified, you will be able to sell guns and firearms according to your license type as well as the legislation in your state. The firearms industry is booming, therefore, it's never been a better time to complete your FFL license application and reap the benefits of providing firearms to the buyers.