If you're interested in starting a firearms business in Michigan, you'll need to obtain a Michigan FFL. The process of acquiring a Michigan Federal Firearms License (FFL) may seem intimidating, but we've broken it down into five simple steps, after which you'll be on your way to launching your gun-based business in the wonderful state of Michigan.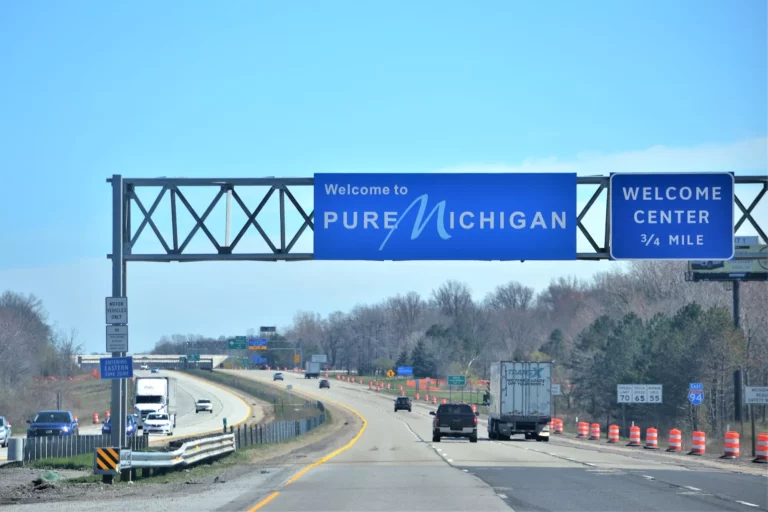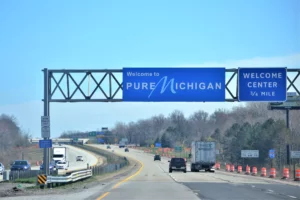 Getting a Michigan FFL: An Introduction
Federal Firearm Licenses are granted to businesses or individuals for business purposes. As an FFL licensee, you are legally permitted to manufacture, import, or sell firearms and ammunition. Though this license comes with great responsibilities, the acquisition of a Michigan FFL is not an unattainable goal. In fact, there are currently over 3,800 FFL licensees in Michigan. Now, let's start with the very first step you must take to join over three thousand of your Michigan neighbors in responsible firearms entrepreneurship.
Step 1: Meet All of the FFL Requirements
The Bureau of Alcohol, Tobacco, Firearms, and Explosives (ATF) regulates Federal Firearms Licenses. As they are federal, yet state-specific licenses, FFLs are subject to federal and state requirements. Below are the federal requirements that all FFL licensees must meet, no matter their state.
Federal requirements
The federal requirements for an FFL do not vary by state. States are free to build upon the federal requirements with state-mandated requirements. Ultimately, it's these state requirements that create the state-by-state variation in the prerequisites for obtaining an FFL.
State requirements
Michigan, being the gun-friendly state that it is, does not have any state requirements you must meet in order to obtain a Michigan FFL. Of course, you do have to meet the above federal requirements. Additionally, there are a few things you should still know:
You must register your business with the State of Michigan, even if your business was previously registered in a different state.
When selling handguns in Michigan, the purchaser must be in possession of a concealed carrier's license (CCL) or permit. It is illegal to sell a handgun to anyone who does not have a concealed carrier's license or permit.
Local and zoning requirements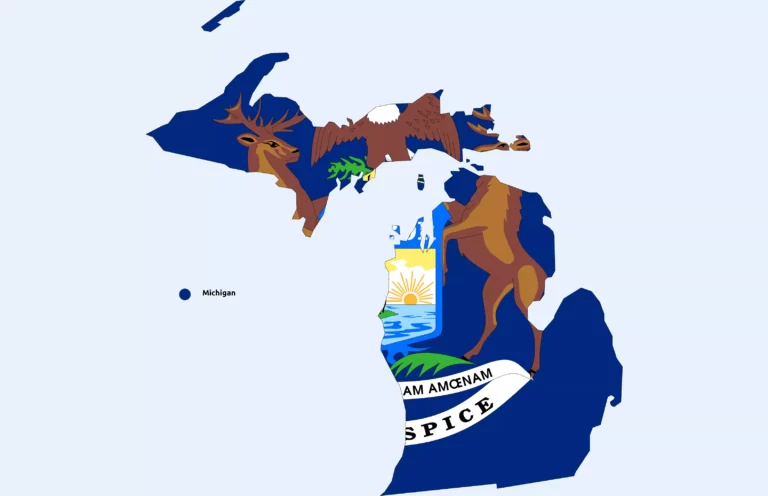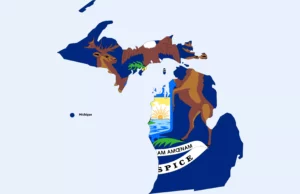 The State of Michigan regulates where firearm and ammunition retailers can operate through its zoning laws. These laws restrict businesses from operating within a certain distance of entities like schools, daycare centers, and liquor stores. Failure to comply with the Firearms Laws of Michigan can result in significant fines and penalties.
Local governments have the authority to enact additional restrictions. As a result, it's important for anyone interested in opening a firearm business to familiarize themself with the state and local laws governing business operations.
Step 2: Select the Type of FFL You Need
To choose which FFL you need, you first have to decide what type of firearms business you are launching: a manufacturing business, importing business, or retail business? Based on your answer, the next section will help guide you toward which Michigan FFL is best for your future firearms business.
FFL license types
According to the ATF, there are nine available types of Federal Firearms Licenses. As they do not vary, these nine types of FFLs are available in all 50 states.
Step 3: Complete an Online FFL Course
Acquiring an FFL may feel like a complex process. After all, there are federal, state, and local firearms laws with which you must comply, lest you face some serious consequences. Fortunately, you don't embark on this process alone. You can take an online FFL course in order to gain an overview of the federal process, an understanding of your state-specific requirements, and pointers on how to become a successful gun-based business owner. Additionally, an online course will help you prepare for step five of this process, during which (spoiler alert) an ATF representative conducts an interview with you.
Step 4: Apply for Your Michigan FFL
Once you have met the minimum federal requirements necessary and identified the type of FFL that meets your gun business's needs, it is time to officially apply for your FFL in Michigan.
To apply, you'll need:
Step 5: Conduct an Interview with a Representative from Your Regional ATF Office
After you've submitted your application, your regional ATF office will arrange an interview with you. ​​An Industry Operations Investigator (IOI) will meet with you to talk about your business, inspect your business location, and verify that you understand the federal laws regarding the selling and manufacturing of guns.
FFL License Costs in Michigan
Regulated by the federal government, the cost of an FFL does not vary from state to state, though it does vary based on the specific type of FFL you're acquiring. The cost for each type of Federal Firearms License can be found here.
Getting a Federal Firearms License in Michigan: Closing Thoughts
Because Michigan requires no state-specific prerequisites, you must only meet the federal requirements to obtain an FFL in Michigan. After becoming a licensee, the next step to launching the thriving firearms business of your dreams is finding a gun-friendly payment processor. While Michigan may be gun-friendly, the payments industry can be difficult to navigate, so partnering with a merchant services provider experienced in advocating for firearms merchants is absolutely vital.
FFL Michigan FAQs
Do I need an FFL in Michigan?
If you plan on starting and running a business that deals with firearms and/or ammunition, yes. This is a federal requirement. No matter the state, you need a Federal Firearms License to manufacture, import, or sell firearms and/or ammunition.
However, if you'd simply like to buy a firearm for personal use, you do not need an FFL. You may, however, need to go through an FFL-holding dealer to complete the purchase.
Who can apply for an FFL in Michigan?
The simple answer is that any United States citizen or legal resident who can legally buy a gun is almost always eligible for a Federal Firearms License, including an FFL in Michigan.
Do I need to register as a business to get a Michigan FFL?
Yes. According to the Michigan Department of Licensing and Regulatory Affairs, "Federal Firearms Licensees are required to register as a business with the Michigan Department of Treasury."
The process is simple and can be completed online. Once registered, you will be able to apply for a Michigan FFL.
How can I find an FFL dealer in Michigan?
The easiest way to find an FFL-holding firearms dealer in Michigan is through the Bureau of Alcohol, Tobacco, Firearms, and Explosives' online search tool. Simply enter your ZIP code and the radius you're willing to travel. The tool will provide a list of nearby dealers.
Can you have a home-based FFL in Michigan?
Absolutely. In fact, one of the most popular reasons to get a Michigan FFL is to start a home-based firearms business. By starting a home-based business, you can sell guns out of your home or garage. You can also buy guns at wholesale prices.
Can I apply for an FFL with a Michigan gun trust?
You cannot apply for an FFL with a Michigan gun trust. However, you can transfer a gun out of the trust by way of an FFL transfer.
Does the BATF&E have requirements for an FFL in Michigan?
The Bureau of Alcohol, Tobacco, Firearms, and Explosives may be referred to as the "ATF" or "BATF&E." As such, the federal requirements for an FFL, regulated by the ATF/BATF&E, can be found above.
When do I need to apply for a SOT for my Michigan FFL?
You need to apply for a Special Occupation Tax (SOT) license only if you intend on selling items regulated under the National Firearms Act. If you plan to distribute items such as silencers, machine guns, and short barrel rifles, you need to apply for an SOT.
While you may not "need" to apply, you may want to apply for an SOT license due to the tax benefits.
How long does it take to get your FFL in Michigan?
It can take up to 60 days to receive a Federal Firearms License in the State of Michigan. The process begins with the submission of an application, which is followed by an in-person interview with an ATF representative. After the interview, the applicant must submit their fingerprints and photographs to the Michigan State Police. Once the background check is complete, you're issued your Michigan FFL, which must be renewed every three years.
How can I transfer an FFL in Michigan?
As a Michigan FFL holder, your license cannot transfer to a new owner. If you sell your business, for example, the new owner needs to apply for their own license.
How much does an FFL transfer cost in Michigan?
The cost of transferring a firearm through an FFL licensee in Michigan is around $25-$30, though this depends on the dealer.
How hard is it to get an FFL in Michigan?
Obtaining an FFL in Michigan is relatively straightforward because there are no additional state regulations. So, if you meet the federal requirements, you should have no problem being issued a Michigan FFL.
This article has been reviewed by Ryan Cleckner and is factually accurate as of July 12, 2022.
Reviewed by Ryan Cleckner
Ryan Cleckner, the best-selling author of the Long Range Shooting Handbook and founder of Gun University and Rocket FFL, is a recognized firearms attorney specializing in firearms law/ATF compliance. Ryan has made appearances on the History channel as a sniper expert, and Fox as an industry expert.