A Special Occupational Taxpayer (SOT) license is one of the many licenses business owners must obtain to comply with federal, state, and local firearms laws. While securing a Federal Firearms License (FFL) is one of the first steps taken by a business owner launching their firearms enterprise, an SOT license offers special benefits that an FFL does not. If you don't have previous experience in the firearms industry, understanding the advantages of an SOT license can be difficult. In this guide, we explain what SOT licenses are, why you may need one, and, if so, how to obtain one.
What Is an SOT License?
A Special Occupational Taxpayer license grants licensees a tax status under which FFL holders may sell or manufacture firearms as defined by the National Firearms Act. Those firearms include, but are not limited to the following:
Fully automatic machine guns
Silencers
Short-barreled rifles
Short-barreled shotguns
Destructive devices, such as a grenade
Any other weapon (AOW)
When manufacturing or selling the above items, you typically have to pay a transfer tax. Because these taxes are charged on a per-item basis, they can add up quickly. However, SOT licensees can avoid individual transfer taxes by paying an annual tax instead. The annual cost ranges from $500 to $1,000, depending on the size of the business. Considering that the transfer tax on a single firearm can be as much as $200, obtaining an SOT license is often the more cost-effective option.
The 3 SOT Classes
As of 2016, there were over 10,000 SOT license holders in the United States. Each of these thousands of licenses falls into one of three available classes: Class 1 SOT, Class 2 SOT, and Class 3 SOT. Below, we explore each class in detail:
Class 1 SOT
A Class 1 SOT is only applicable for niche firearms businesses with government contracts. This SOT license allows you to import NFA items. As this can only be done for research, development, and transacting with government clients, it's not a license that many business owners seek. In most cases, you need significant resources to operate a business that benefits from a Class 1 SOT.
To obtain a Class 1 SOT, you first need to acquire a Type 08 or Type 11 FFL.
Class 2 SOT
A Class 2 SOT is much more common among firearms businesses. This SOT classification allows you to manufacture NFA items.
To obtain a Class 2 SOT, you first need to acquire a Type 07 or Type 10 FFL. The type of items you're permitted to manufacture depends on which of the above FFLs you've obtained. With a Type 7 FFL and Class 2 SOT, you're authorized to manufacture general-purpose items. However, with a Type 10 FFL and Class 2 SOT, you may manufacture destructive devices and other niche products.
Class 3 SOT
A Class 3 SOT license allows you to sell NFA items. Because selling firearms is much more accessible than manufacturing them, it's the class of SOT licenses most relevant to typical firearms businesses.
Before obtaining a Class 3 SOT license, you need either a Type 01, Type 02, or Type 09 FFL.
How to Become an SOT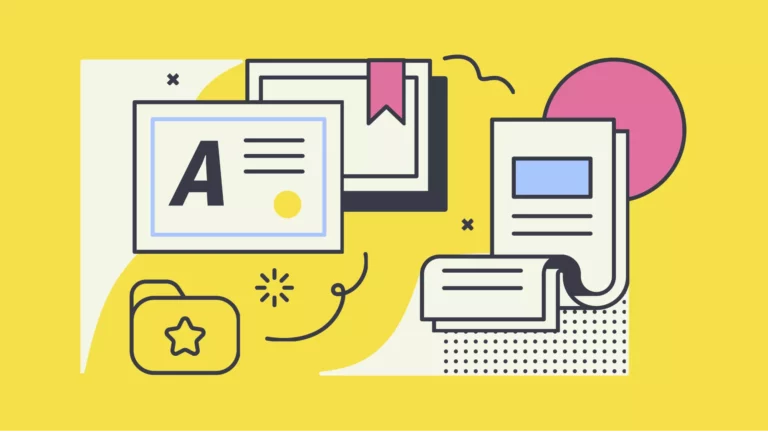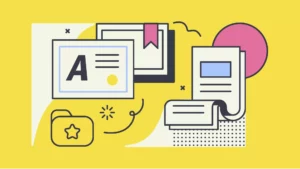 SOT licenses are regulated by the Bureau of Alcohol, Tobacco, Firearms, and Explosives (ATF). The first step in acquiring an SOT license is to apply for the appropriate FFL as detailed above. Once your FFL is obtained, it's time to apply for your SOT. Simply head over to the ATF website and fill out the Special Occupational Taxpayer Registration form. You'll also need to pay the corresponding tax, ranging from $500 to $1,000.
In most cases, you'll wait about a month before you receive your SOT license. It will be mailed to the address provided in your application.
Final Thoughts on Becoming an SOT
Because the process to obtain an SOT license is relatively straightforward, it's a natural step for many firearms manufacturers and retailers throughout the United States. And now that you're armed with all you need to know about becoming an FFL and SOT licensee, you just need to partner with a gun-friendly payment processor to see your firearms business succeed. However, not all payment processors have the necessary expertise or underwriting capabilities to support a firearms business. That said, it's especially important you partner with a merchant services provider specializing in high-risk industries.
Special Occupational Tax FAQs
How much does it cost to be an SOT?
Applying for an SOT license costs between $500 and $1,000. The cost depends on the type of license you need and the sales volume of your business. For example, if you want to obtain a Class 2 SOT license, you'll pay $500 if your annual revenue is less than $500,000 and $1,000 if your annual revenue exceeds this amount.
How long is an SOT License valid?
Because an SOT license incurs a single-year tax payment, you must renew it every year. The license expires on June 30th, regardless of the registration date. It's best to stay on top of this, otherwise, you'll need to notify the ATF if you have any NFA items.
Additionally, make sure that your FFL is still valid before you renew your SOT license. An SOT license is only valid with a corresponding FFL.
Can an SOT own assault weapons?
This depends on your definition of an "assault weapon." SOT licenses allow you to own fully automatic guns and a range of other unique weapons as defined by the NFA.
What are NFA firearms?
As outlined earlier, NFA items include:
Fully automatic machine guns
Silencers
Short-barreled rifles
Short-barreled shotguns
Destructive devices, such as a grenade
Any other weapon (AOW)
You need an SOT license to manufacture or sell the above products without being subject to costly per-item taxes.
Which is better: becoming an SOT or using a gun trust for NFA firearms?
A gun trust is a viable solution for those seeking to possess and handle NFA items. Gun trusts require neither Chief Law Enforcement Officer (CLEO) approval nor fingerprinting. Additionally, NFA items may be shared among the members of a gun trust. However, a gun trust is not an alternative to an SOT license, the latter of which is a better solution for those who wish to manufacture and/or sell NFA items.
What are the benefits of being an SOT?
The benefit of being an SOT and FFL licensee is that you can sell or manufacture a wide range of firearms products. You need to pair an SOT with its corresponding FFL, it is the only way for a business to obtain, manufacture, and resell firearms falling under the NFA guidelines.
Also, while you can pay per-item taxes on NFA items, this can quickly add up. By acquiring an SOT license, you can avoid the expensive nature of trading these products by paying a single-year tax.
What happens if I let my SOT expire?
If you allow your SOT to expire, you don't need to worry about discarding most of your NFA firearms and related products. You can still store and sell most products. However, fully automated firearms are the exception to this rule. As soon as your SOT is no longer valid, you cannot sell or possess fully automated firearms that you obtained as an SOT licensee. Additionally, you must alert the ATF that you have possession of fully automated firearms, but do not possess an SOT license. Failure to do so is a felony.
Do I need an FFL to get an SOT?
Yes. You must obtain the appropriate FFL before applying for an SOT. Make sure that you apply for the FFL corresponding with the type of SOT you need.
This article has been reviewed by Ryan Cleckner and is factually accurate as of June 27, 2022.
Reviewed by Ryan Cleckner
Ryan Cleckner, the best-selling author of the Long Range Shooting Handbook and founder of Gun University and Rocket FFL, is a recognized firearms attorney specializing in firearms law/ATF compliance. Ryan has made appearances on the History channel as a sniper expert, and Fox as an industry expert.