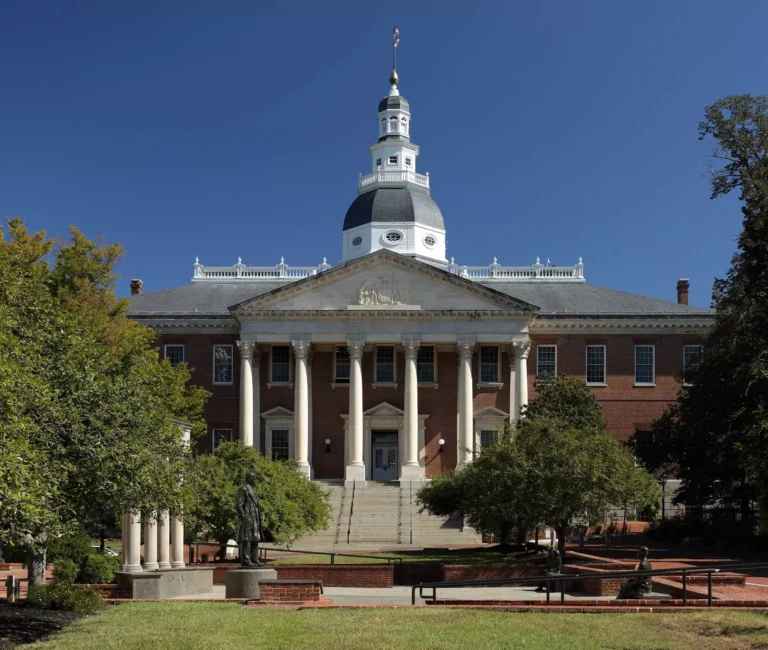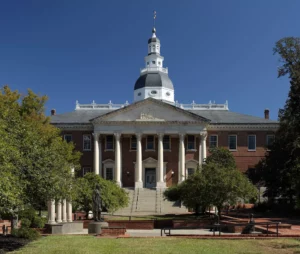 Are you a resident of Maryland who needs an FFL to start a gun shop or business? If so, you may be on the fence about whether this is a good idea or not. As you probably already know, Maryland has strict gun policies and rules. Although this is true, becoming an FFL Maryland dealer may still be a lucrative career. There are more than 2,000 FFL holders in Maryland so it's absolutely possible to make this dream a reality.
Getting a Maryland FFL: An Introduction
In this article, we will discuss how to get an FFL in Maryland, as well as the requirements and costs of an FFL in Maryland. Maryland has many specific requirements so doing your due diligence and research will be key in your new gun business.
Step 1: Meet All of the FFL Requirements
Maryland FFL requirements are more stringent than most states so let's take a closer look at federal, state, and local requirements to ensure you don't make any mistakes along the way.
Federal requirements
The state-specific requirements for a Maryland Federal Firearms License (FFL) do not vary from the federal requirements. Keep reading below for FFL requirements for Maryland.
State requirements
The federal requirements are the bare minimum of the regulations each state needs to meet. Each state is therefore allowed to impose its own laws on top of the federal regulations placed by the ATF. Maryland has done this in a few ways. First, any Maryland FFL holders must also have a Regulated Firearms Dealer License. This license is issued by the Maryland police to an FFL dealer only after receiving their official FFL license. This license has an additional fee of $50 for the first year. There is a $25 renewal fee every year after.
A second license unique to Maryland is the Maryland Trader's License. A trader's license is required for buying and reselling goods. In the gun industry, this license mainly affects businesses holding inventory. Smaller gun retailers or gun businesses that only deal in transfers can sometimes get away with operating without this license. Even if you do not think that this license applies to you, we recommend contacting an attorney to be sure.
The third state requirement is a Handgun Qualification License. This license is required of the purchaser before any FFL transactions can take place.
Local and zoning requirements
Local and zoning requirements are pretty straightforward. Most commonly, you will need to register your business and get local business licenses. You will also need to check zoning to make sure the area you wish to be in is zoned for firearms. This requirement tends to be stricter on home-based FFL businesses.
In some cases (depending on your area) you will run into additional zoning regulations. For example, Baltimore has additional rules and regulations within the region. Baltimore requires surveillance security and additional barriers/safety measures to ensure a well-monitored and safely kept business.
In any case, it is a good idea to contact your local zoning office to see if there are any specific requirements the city has before deciding what FFL to get and where to register your business.
Step 2: Select the Type of FFL You Need
There are nine types of federal firearm licenses. You will need to decide what business model you want for your business before you select the FFL you need.
FFL license types
The ATF has categorized Federal Firearms Licenses into three categories: Dealer, Manufacturer, and Importer. To figure out which type of FFL is necessary for your business, consult this list of FFL types.
Step 3: Complete an Online FFL Course
Although completing an online FFL course is not required, it is recommended because you can choose one that is specific to both Maryland and your business type. When starting a business that holds a lot of liability, it is always a good idea to be an expert in the field. A course will help you find and understand any nuance you may run into ahead of time.
We recommend RocketFFL since they offer a great course on how to obtain your FFL.
Step 4: Apply for your Maryland FFL
Once you have your business plan, license, and zoning regulations, it's time to apply for your FFL.
To apply on the federal level, you'll need:
A completed application
Fingerprints to conduct a criminal background check
Photographs to submit as part of your FFL license application
Step 5: Have an Interview with a Representative from Your Regional ATF Office
After you've completed your application, your regional ATF office in Maryland will arrange an in-person interview with you. ​​The Industry Operations Investigator (IOI) will talk to you about your business, take a look at your proposed business location, and verify that you understand the federal laws around selling, importing, and/or manufacturing guns.
FFL License Costs in Maryland
Fortunately, FFL license costs do not vary between states. Additionally, every application and renewal remains valid for 3 years.
Getting a Federal Firearms License in Maryland: Closing Thoughts
Starting a firearms business, no matter where it is will come with many challenges. Maryland is no exception. Maryland has specific state and local rules which may cause you to jump through a few extra hoops to get licensed. But if opening your own firearms business in Maryland is your dream, consider all the costs that go into it. Costs may include licensing, firearms payment processing, and inventory. Proper research will ensure you are prepared when you open your doors.
FFL Maryland FAQs
We hope you have a good grasp of how to get an FFL in Maryland and how it differs from other states. But, if you're still struggling with the idea of how to get an FFL in Maryland then take a look at these frequently asked questions.
Do I need an FFL in Maryland?
Yes, if you wish to engage in the sales, manufacturing, or importing of firearms or ammunition, the federal government requires you to obtain an FFL. If you're just looking to purchase a firearm in Maryland, you do not need an FFL.
Who can apply for an FFL in Maryland?
Any legal US citizen or resident can apply for an FFL in Maryland, given you meet the federal requirements.
Do I need to register as a business to get a Maryland FFL?
Yes, if you wish to obtain a Maryland FFL, you will need to register your business. FFLs are only issued to business entities and/or individuals creating a firearms-based business.
How can I find an FFL dealer in Maryland?
If you are looking for an FFL dealer in Maryland, the best place to start is by searching online. There are a number of websites that list dealers in every state like the ATF website. Once you have a few names, you can narrow down your search by checking for reviews and ratings. Another option is to contact the Maryland state police and request a list of licensed dealers in your area.
Can you have a home-based FFL in Maryland?
Yes, you can have a home-based FFL in Maryland. However, small home-based FFLs are known to be challenging to start based on local and zoning regulations.
Can I apply for an FFL with a Maryland gun trust?
No, a gun trust is not a person or business and therefore you cannot apply for a Maryland FFL with a gun trust.
Does the BATF&E have requirements for an FFL in Maryland?
BATF&E has federal requirements in all 50 states. These requirements are found under the federal requirements section.
Do I need to apply for a SOT for my Maryland FFL?
It depends on the type of business you plan to start. If your business is going to deal with specialty firearms/parts such as a silencer or any other items regulated under the NFA, then yes, you will need to apply for an SOT (special occupation tax).
If you are interested in starting a business that requires an SOT, review the SOT taxes you will be subject to.
How long does it take to get your FFL in Maryland?
The process of obtaining a Federal Firearms License (FFL) in Maryland can take several weeks. First, the applicant must submit a completed application to the Bureau of Alcohol, Tobacco, Firearms, and Explosives (ATF). Once the ATF has received the application, they will conduct a background check on the applicant. If the applicant is cleared, they will then schedule an inspection of the premises where the firearms will be sold. The inspection will ensure that the location meets all federal requirements for safety and security. After the inspection is complete and you meet all requirements, the ATF will issue the FFL. The entire process can take several weeks, but it is good to know that the ATF must approve or deny an application within 60 days.
How can I transfer an FFL in Maryland?
For an FFL transfer, simply contact your local FFL dealer in Maryland to facilitate the transfer.
How much does an FFL transfer cost in Maryland?
Below is a list of prices to transfer an FFL depending on the type of transfer you are doing:
Non-regulated firearm: $75
Regulated firearm: $100
NFA Items $200 + registration fees
*These rates may vary depending on the individual FFL dealer you've chosen.
How hard is it to get an FFL in Maryland?
Getting an FFL in Maryland can prove much harder than in most states. There are many more local and state regulations that you must closely follow. However, obtaining an FFL in Maryland is doable with some due diligence and attention to detail.
This article has been reviewed by Ryan Cleckner and is factually accurate as of July 20, 2022.
Reviewed by Ryan Cleckner
Ryan Cleckner, the best-selling author of the Long Range Shooting Handbook and founder of Gun University and Rocket FFL, is a recognized firearms attorney specializing in firearms law/ATF compliance. Ryan has made appearances on the History channel as a sniper expert, and Fox as an industry expert.