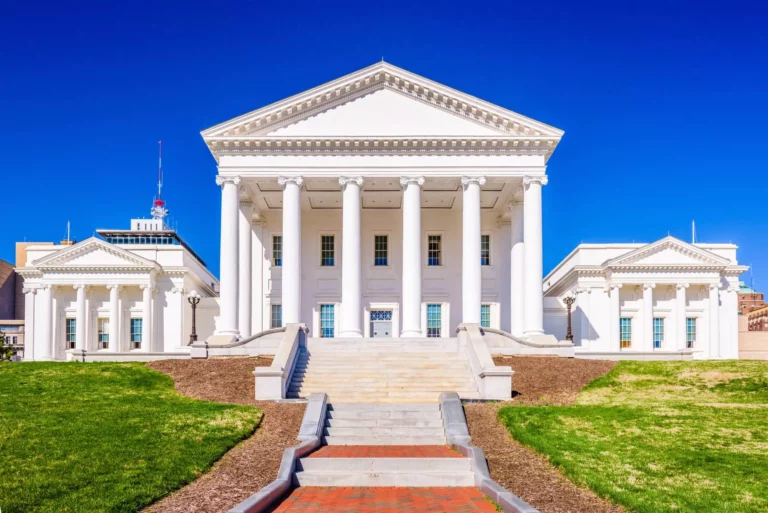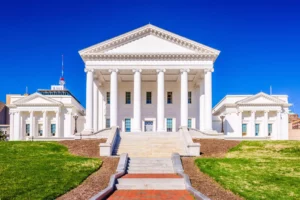 Whether you're looking to start a business in manufacturing, dealing, or importing firearms in Virginia, an FFL is required. In this article, we will go over everything you need to know about a Virginia FFL, allowing you to turn your hobby into a career.
Getting a Virginia FFL: An Introduction
Let's start with the basics: a federal firearm license, or FFL, is a license issued by the federal government of the United States that enables an individual or a company to engage in the business of manufacturing, importing, and exporting firearms and ammunition. The Bureau of Alcohol, Tobacco, Firearms, and Explosives (ATF) regulates the firearms industry and issues these licenses under the Gun Control Act of 1968.
Every state may implement its own rules and regulations beyond those set by the federal government. For this reason, FFL processes vary state by state. Virginia is no exception – they have specific rules you must follow when trying to turn your business into reality.
Step 1: Meet All of the FFL Requirements
In any state, to be eligible for an FFL, you must abide by federal, state, and local laws. Federal laws remain the same across the country, but state and local laws change faster and more frequently. Let's go over the standard federal requirements. Then we will jump into how Virginia's state and local requirements may differ from the rest.
Federal requirements
The federal requirements for an FFL do not vary between states. However, you need to pay close attention to state and local requirements.
State requirements
Virginia recently backed away from proposed laws and regulations that speculatively would have put many FFL businesses under. They've instead chosen to tackle the issue of gun violence at the federal level.
In Virginia, you'll need to arrange for:
A state business license
You are unable to receive your Virginia FFL until you have your state license in Virginia. You can easily obtain your sales tax certificate online.
Any applicable local business licenses
Once you are able to receive your state business license, you will need to see if there are any local certificates to conduct business. Contact your county office about the requirements needed to sell products or services.
A properly zoned location to do business
Double-check that your firearms business will not violate any zoning ordinances prior to applying for an FFL in Virginia. Comply with any requirements or change your business location to where your business can comply.
Local and zoning requirements
Local and zoning requirements are where getting your Virginia FFL may become a little tricky. This is because large cities, especially highly populated ones like Richmond, are less gun-friendly.
Local regulations completely control where and how many FFL businesses can start since the ATF doesn't allow you to get an FFL in Virginia until you receive your business license. Additionally, this business license would have to be valid for the location you wish to do business in. Getting an FFL in Virginia may be a bit easier if you're looking to start your business in rural areas.
Step 2: Select the Type of FFL You Need
When starting your firearms business, the first thing you need to do is decide what type of business you are starting. Are you going to open a gun manufacturing business, an ammunition distribution center, or become a local dealer?
FFL license types
To obtain a Federal Firearms License, you must first decide which type of license you need. There are three types of FFLs: Dealer, Manufacturer, and Importer. Each category has different types of licenses that allow for different business operations.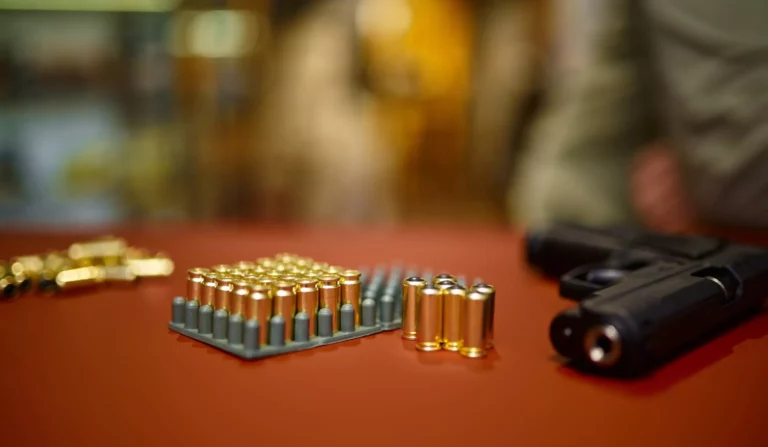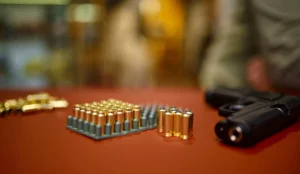 Step 3: Complete an Online FFL Course
Although completing an online FFL course is not required, it is recommended. When starting a business that holds a lot of liability, it is always a good idea to be an expert in the field. There are many online FFL courses to choose from.
Step 4: Apply for Your Virginia FFL
Once you have your business plan, license, and zoning regulations taken care of, it's time to apply for your FFL.
To apply on the federal level, you'll need:
A completed application
Fingerprints: To conduct a criminal background check
Photographs: To create your FFL license
Step 5: Have an Interview with a Representative from Your Regional ATF Office
After you've completed your application, your regional ATF office in Virginia will arrange an in-person interview with you. ​​The Industry Operations Investigator (IOI) will meet with you to talk about your business, take a look at your proposed business location, and verify that you understand the federal laws around selling and manufacturing guns.
FFL License Costs in Virginia
Costs are the same for all 50 states. These costs are valid for three years and then each renewal is valid for another three years. The fees to apply and renew for a Federal Firearms License are the same in every state.
Getting a Federal Firearms License in Virginia: Closing Thoughts
If you are thinking about starting a business dealing with firearms then Virginia is a great place to do it. For business owners looking to sell firearm products and accept firearm sale transactions, make sure to reach out to merchant services providers knowledgeable in the field.
FFL Virginia FAQs
Now that you have a grasp of the requirements and costs of applying for an FFL in Virginia, let's jump into some additional questions you may still have.
Do I need an FFL in Virginia?
Yes, if you plan to start a firearm- or gun-based business, you will need an FFL in Virginia.
Who can apply for an FFL in Virginia?
In general, anyone can apply to be an FFL licensee in Virginia. At a minimum, you must be a law-abiding legal resident or citizen of the United States over 21 years of age (though some additional restrictions may apply).
Do I need to register as a business to get a Virginia FFL?
Yes, registering your business is a Virginia FFL requirement.
How can I find an FFL dealer in Virginia?
In order to purchase a firearm from a licensed dealer in Virginia, you must first find a Federal Firearms License (FFL) holder in your area. There are a few different ways to do this:
Consider visiting your local gun store.
Check the ATF's website, which has a searchable database of all FFL holders in the United States.
Call the ATF's customer service hotline and ask for a list of FFL holders in Virginia.
Can you have a home-based FFL in Virginia?
Yes, you can have a home-based FFL in Virginia. To have a home-based FFL, you must get approval from local and zoning laws, which may make this process difficult. If you are having trouble getting a home-based FFL in Virginia, we recommend trying more remote, less populated areas as they tend to be easier to get local approval than large cities.
Can I apply for an FFL with a Virginia gun trust?
Unfortunately, no. This is because an FFL is a license issued to businesses. But you may be eligible to use a gun trust to transfer a firearm.
Does the BATF&E have requirements for an FFL in Virginia?
The BATF&E's federal requirements are as follows:
As an FFL holder, you must keep strict and detailed records of all transactions
Each sale of a gun or firearms transfer in Virginia must be recorded. The BATF&E may also periodically audit your paperwork
You must be at least 21 years old.
You must have a clean criminal history
Your business must adhere to the laws of the State of Virginia, follow applicable local or community laws, and operate in a secure environment
You must be a legal resident of the United States
If you have served in the armed forces, you must not have been dishonorably discharged
You must not have been a formally diagnosed psychological patient or a user of controlled substances
Do I need to apply for an SOT for my Virginia FFL?
That depends on what type of firearms you plan to sell/manufacture. If your business is going to manufacture or sell restricted things like silencers or machine guns, then yes, you will need to apply for an SOT in Virginia or any U.S. state.
How long does it take to get your FFL in Virginia?
The process of starting any business can take time. Once you figure out which FFL you are applying for and meet all federal and local requirements, the approval process willtake up to 60 days assuming everything was submitted correctly.
How can I transfer an FFL in Virginia?
If you are looking to transfer a gun to the state of Virginia (pending the purchaser's background check/due diligence paperwork), here's the step-by-step quick guide:
The first step is to notify the Federal Firearms Licensee (FFL) you are transferring from that you would like to have your firearms transferred. You will need to provide the FFL with your name, address, and contact information.
Once the FFL has this information, they will log in the information into their books. The shipping label will have the FFL's address and your contact information.
The next step is to package the firearms in a box and attach the shipping label.
The final step is to send the box of firearms to the FFL you are transferring to. It's worth adding to try not to include any markings that suggest a firearm is in the package for safety reasons.
How much does an FFL transfer cost in Virginia?
The cost of an FFL transfer is typically around $25-40, depending on the specific FFL. In addition to the cost of the transfer itself, the purchaser will need to pay for any additional fees associated with the purchase, such as shipping and handling. In total, the cost of an FFL transfer in Virginia is typically around $50-60. However, this cost may be higher or lower depending on the specific FFL and the other fees associated with the purchase.
How hard is it to get an FFL in Virginia?
The process of getting an FFL in Virginia is relatively straightforward. The thing that makes it harder to get an FFL in Virginia is the local regulations. That being said, it should only be difficult to get your FFL in Virginia if you are applying in big cities. If you are applying from a more rural area, you should be just fine.
This article has been reviewed by Ryan Cleckner and is factually accurate as of July 21, 2022.
Reviewed by Ryan Cleckner
Ryan Cleckner, the best-selling author of the Long Range Shooting Handbook and founder of Gun University and Rocket FFL, is a recognized firearms attorney specializing in firearms law/ATF compliance. Ryan has made appearances on the History channel as a sniper expert, and Fox as an industry expert.