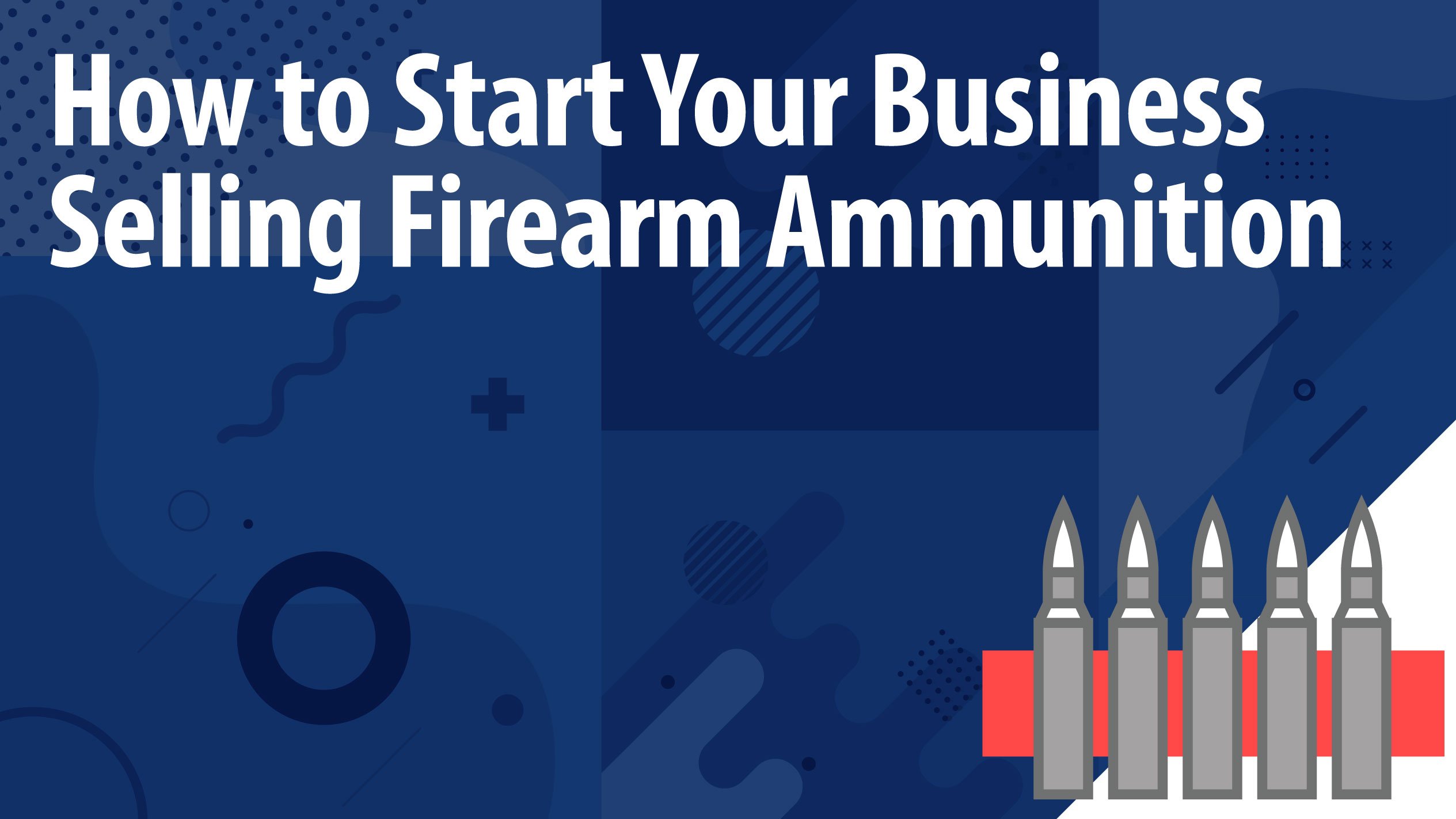 How to Start Your Online Business Selling Firearm Ammunition
No other industry is measured so closely or emotionally as firearms. Selling products, even remotely linked to the firearms trade, is regulated by local and federal laws. Potential entrepreneurs in this space will find that in order to do business, they will need specialized merchant support. Finding the right website platform, products, and gun friendly merchant account is the best thing that you can do to ensure long term success. If you wish to get started immediately, consider how to sell ammunition (ammo) online. Regulations are slightly less restrictive and in some states customers only need a driver's license and adult signature for delivery. If you have never had an online store selling something in this industry type, a payment processor for ammo will start you off on the right track.
Learning How to Sell Ammunition Online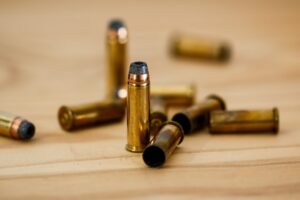 As with any business endeavor, there are a few things that you should figure out before opening up shop online such as:
It is crucial to know anti-gun laws from the states where you plan to retail your products. State laws are bewildering; you do not want to open the business up to lawsuits. There are plenty of state scorecard websites, offering firearm policies for each one. California and Connecticut have the most restrictive laws, while Arizona and Kansas are the least restrictive. A majority of experienced firearm retailers also advise that it may be important to have an attorney on retainer.
A Federal Firearms License (FFL) certificate will be required to proceed selling ammunition online. This is in place for your protection as well as the customer's. Simply apply for a license and provide all necessary documents to proceed. A background check will be done and once everything is approved, your FFL receipt will be sent to you.
Shipping and Fulfilling Solutions
Shipping is one of the biggest considerations for your firearm startup. Ammunition can not be moved through the US Postal Service. UPS accepts ammunition only with appropriate labeling. FedEx Ground accepts ammunition as labeled hazardous goods. Find a reliable shipping solution so that you won't run into any issues once you begin selling and fulfilling products.
Designing an Appropriate Site
Set up an ammunition ecommerce site that has no issues with the industry that you will be functioning in. Surprisingly, there are ecommerce hosting platforms that will not accept firearms or ammunition. But once you find an appropriate site, be sure to follow all guidelines for an online ammunition retailer. State and federal disclosures are required and need to be visible to all potential customers.
Another thing to be aware of for your ecommerce site is it's integration possibilities. Third-party plugins may include a shopping cart, ecommerce functionality, recurring billing options for subscription merchants, and the ability to process credit and debit payments. This will make your life easier as you grow and expand.
Most vendors would consider your business to be higher risk than many other ecommerce sites. The content of what you are selling online automatically tags you with this status. This doesn't mean that you are unable to do business, it just means that you may have less options and more hoops to jump through.
Selling firearms or ammo carries substantial risk, traditional banks shy away from these accounts.
Payment Processing to Sell Ammunition Online
Payment processing is one of the most difficult things to secure when you are high risk. Banks do not take risk posed by their merchants lightly. Because of this they impose harsh requirements or will outright deny an ammunition merchant application. In order to find safe, secure, and gun friendly payment processing, you will have to turn to a high risk merchant account provider. With their support and banking relationships you will be able to take debit, credit, and ACH transactions. On top of that, your payment gateway will be seamlessly integrated into your site's full shopping cart for an easy checkout process.
Finding a way to accept online credit card processing will set you apart from the other ammunition merchants in your space.
Your High Risk Merchant Account Provider
Data security in the online world is fundamental. All websites assume the risk of sensitive information being stolen if they function on the internet. For this reason all businesses, especially high risk and high volume businesses, need to partner with a secure high risk merchant account provider that has the procedures in place to mitigate this risk.
Payment Gateway – Authorize.net, NMI, and USAePay are all payment gateway providers that supply the ability to hook up a bank to a website's shopping cart. The gateway transmits the customer's credit card information to the payment processor. From there, the bank approves the transaction and sends the funds to the business merchant account.

Payment Processor – A decisive segment of the puzzle is your payment processor. There is no more essential facet of creating your store than determining this entity. Payment processors are third-party services facilitating credit, debit, and ACH transactions and transferring funds into your business account.

Issuing Bank – This is the bank that is backing your funds transfer from the customer to the business bank account. They are an integral part of the payment processing process, because without them, no money would be made. Your business needs to comply with their terms of service in order to have their support which is difficult for merchants trying to sell ammunition online.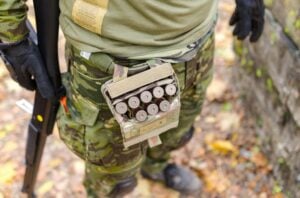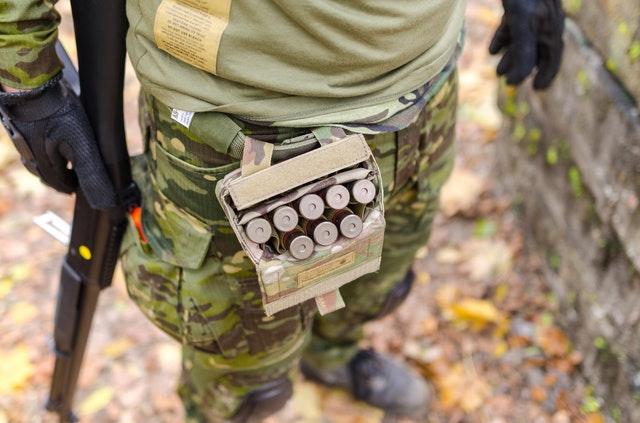 Amazingly, all of these institutions work together each time a new purchase is made. These processes take only a few seconds and requires an extreme level of communication and integration.
Managing the Risks to Selling Ammunition Online
Firearms and ammunition are high risk and this risk does not go away. But luckily, there are ways to reduce the possibility of that risk coming around to hurt your business account. Common ecommerce merchant account risks include using stolen card information for purchases and friendly fraud. Both of these things are hard to detect, but with simple adjustments can be reduced significantly.
Utilizing industry standards for card information verification will help prevent unauthorized users from using a card that is not their own. This may mean using a second form of authentication or something as small as requiring the CVV on the back of the card.
With friendly fraud, the tactics need to be adjusted a little bit. This style of fraud means that a purchase is disputed by the customer as fraudulent in which the bank refunds the consumer. The way in which this is fraud is when customers really did purchase the item(s) but wants their money back and disputes as stolen or never sent. This negatively impacts your business account and those reimbursed funds are taken directly from your business bank account.
Being able to reduce these risks may mean the difference between keeping and losing your account. Stay on top of these risk factors and ask your processor for the best fraud prevention integrations that they can implement for you.
How Your Payment Processor Can Help You Sell Ammo Online
Use the following ten elements to make certain your ammunition business is choosing the best payment processor for its current and future demands. The overall process may seem bewildering, but it doesn't need to be. Consider each item and how your needs will change as you grow. There are only a few quality payment processors that can deal with the challenges of how to sell ammo online.
Can they support selling ammunition online?

Do they have fraud prevention tactics?

Will they provide you with a PCI compliant virtual terminal online?

Is it easy to integrate onto your website?

Can you accept credit, debit, high risk ACH processing, and recurring subscription payments?

Are they easy to communicate with?
The retail online ammunition business is a uniquely satisfying endeavor. Customers have a high return rate once they find a retailer that they like which is good for you and them. As your ammunition business grows into different segments, loyal customers move right along with you. 
Seek out only the best payment processors, gateway and hosting services because everything starts with a good foundation.