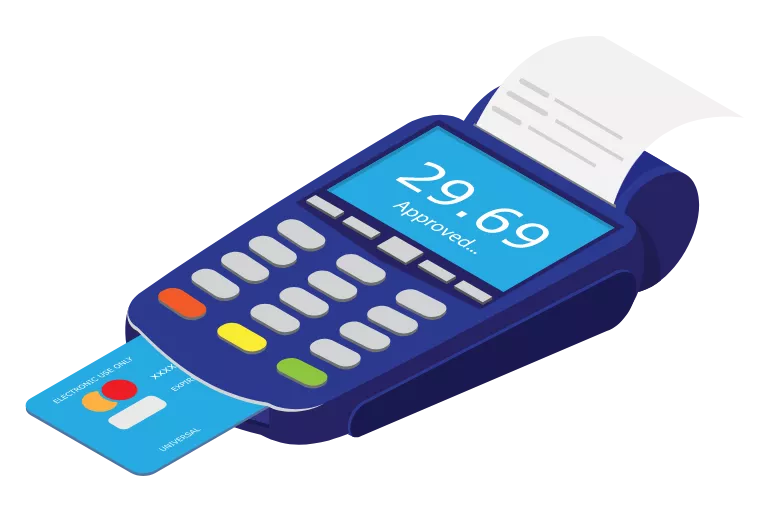 Today's business owners need reliable and efficient point-of-sale (POS) systems to remain competitive in the modern landscape. Choosing the best for your business can be challenging with so many options available. To help narrow your search, we'll compare two popular choices: Clover and TouchBistro.
Both offer competitive features that streamline workflows and allow for seamless transactions. But by examining their unique selling points, pricing models, and support options, you'll better understand which is best for your business.
Clover vs TouchBistro: A Brief Overview
Clover POS presents a useful option for many small- and mid-sized businesses, from restaurants to retail to professional services. Though the hardware is expensive, low payment processing fees and reasonable monthly costs help offset the initial investment.
In choosing Clover, you'll have a wide variety of software and hardware to choose from based on your needs. For example, full-service restaurants can invest in Clover Flex, a five-inch handheld device that can take orders and process payments.
Clover is a subsidiary of Fiserv, a payment processing and fintech provider. They provide processing services on the back end—although you can also partner with your preferred merchant service provider.
Meanwhile, TouchBistro is an all-in-one restaurant management system for the food service industry. As the developers are restaurateurs themselves, they understood what was missing in the current market and built a system fine-tuned to the industry. TouchBistro runs on Apple iPads and provides restaurant owners with various features to increase sales and enhance the guest experience.
Uncovering Key Features and Functionalities
With the general differences between Clover and TouchBistro on the table, it's time to dig into their unique functionalities. How might their respective features align with your business needs?
Clover POS: A Comprehensive Solution
Clover provides hardware and software, while also handling payment processing if you wish. The Clover POS system offers the option to purchase both digital and physical gift cards, providing customers with flexibility in their gifting choices. You can accept a range of convenient payment methods, including Venmo, Apple Pay, Google Pay, and PayPal. Depending on the chosen hardware, Clover also facilitates contactless payments, enabling swift and secure transactions. Additionally, their system is designed to sync with various third-party applications, ensuring a smooth integration into existing workflows.
Regardless of what you choose, investing in the Clover POS system will give you access to the following perks and features:
Reporting Tools: Clover's built-in reporting tools help you track revenue and filter POS reports to determine peak selling hours. You can also track sales-per-employee across multiple locations. Clover runs advanced reports from the POS terminal, including sales analytics, inventory management, product stock, and customer preferences.
Rapid Deposit: For a 1% fee, Rapid Deposit allows you to access funds generated through sales within minutes, instead of waiting up to three business days.
eCommerce Integration: Clover integrates with all major eCommerce platforms. It'll also work with your business website, making it a one-stop shop compared to other POS systems.
---
TouchBistro POS: Streamlining Restaurant Operations
TouchBistro aims to prioritize the guest experience thanks to many consumer-focused features. With TouchBistro, you have the ability to streamline your restaurant operations in several key areas. Their platform enables you to efficiently manage your staff and payroll, simplifying the administrative tasks associated with scheduling and payroll processing. Additionally, you can effectively control your inventory and track food and beverage costs, ensuring optimal resource utilization and cost management. Furthermore, they provide you with access to over 50 analytical reports that offer valuable insights into various aspects of your restaurant's performance. These reports assist you in making informed decisions, optimizing operations, and maximizing your restaurant's potential for success.
If you're looking for a mobile POS system to streamline your restaurant operations, TouchBistro is among the top solutions with features like:
Table Management: TouchBistro lets you visualize your floor plan, allowing you to assign staff to sections and easily track availability. You can quickly transfer tables if diners want to move and reserve specific tables at certain time slots to accommodate reservations.
Tableside Ordering: Servers can use TouchBistro's hardware to browse the menu and add items and modifiers without leaving the table. It also prompts servers to upsell while taking orders. When guests are ready to pay, they can easily split or combine checks, add gratuity, and calculate taxes.
Menu Management: Build and adjust your menu through a TouchBistro POS terminal. You can add photos and detailed descriptions to help servers answer any questions, especially concerning allergies or special orders.
---
TouchBistro vs Clover: Pros and Cons
Like all hardware and software, Clover and TouchBistro both come with pros and cons. Let's dive deeper into each, uncovering the small details that could make a significant difference.
Clover Pros
Competitive Payment Processing Rates: Clover's payment processing rates are generally lower than their top competitors at Stripe or Square.
Manageable Monthly Fees for Useful Features: In general, you can get the most out of Clover for under $100/month.
High-Quality Hardware: Clover's hardware is sleek and built for POS functionalities. The devices also stand out, making a good impression on customers when it matters most.
Clover Cons
Nothing is Free: Other POS companies offer some free software or hardware options. Clover does not and will require an initial investment to get started.
Long Contracts: Contracts can span for months—even years. They can be difficult to get out of and will renew automatically.
Lack of Transparency: According to some reviews, Clover isn't very clear about hidden fees, non-negotiable contracts, and other surprises.
TouchBistro Pros
Flexible: TouchBistro offers unique features to accommodate any food service environment.
Scalable: You can start small and increase your add-ons as your business grows. Maybe you don't need a reservation system right now—but you might in the future.
24/7 Support: The TouchBistro customer service team is free and available via phone, chat, or email 24/7—even on busy holidays.
TouchBistro Cons
Designed for Restaurants: TouchBistro may not be relevant for businesses outside of the food and beverage industry.
Prefers Chase Clients: Chase bank clients will have their funds deposited by the next business day. For other banking clients, it can take one to four business days.
Contract Commitments: TouchBistro requires automatically renewed contracts unless a written 30-day cancellation notice is received. Trial periods or pay-as-you-go options are unavailable.
---
Clover vs TouchBistro: Hardware Evaluation
Both Clover and TouchBistro POS offer various physical assets that'll improve your business. Ultimately, the payment hardware you choose will depend on your business needs.
Clover POS Hardware: Robust Devices for Seamless Transactions
When it comes to hardware, Clover offers four POS assets to choose from:
| | |
| --- | --- |
| Clover Go ($49) | As a lightweight card reader, Clover Go allows you to take payments wherever you are. It's great for retail and restaurant staff who need to accept payments in various places around the store. The reader pairs with your phone via Bluetooth, showing open, pending, and completed transactions. |
| Clover Flex ($599) | Clover Flex is a five-inch handheld device that can take orders, capture signatures, process payments, and scan barcodes and receipts. |
| Clover Mini ($799) | If you need all the capabilities of a full POS terminal packed into a small, tablet-sized device, Clover Mini is for you. It manages staff, runs payroll, and tracks inventory; it's also set on a swivel, allowing you to turn it to face customers. |
| Clover Station ($1,699) | The Clover Station combines a 14-inch touch screen, cash register, and receipt printer. It's the best option for any business that needs to run POS reports, process payments, manage staff, and offer loyalty programs, and it comes with a built-in camera, fingerprint login, and barcode scanner. |
| Clover Station Duo ($1,799) | The Clover Station Duo combines the Solo station with a Clover Mini for customer use. |
TouchBistro Point-of-Sale: Tailored Hardware Solutions for Restaurants
There isn't a one-size-fits-all solution for restaurant hardware. Different venues require different setups.
TouchBistro runs through Apple iPads. And fortunately, TouchBistro is compatible with most iPad models (except for some older generations). They can confirm if your current hardware is compatible before setting you up.
If you're a tiny shop operating from a main counter, you're better suited for TouchBistro's small venue package. All you'll need is an iPad, router, cash drawer, and printer—all of which TouchBistro can provide.
Moreover, larger operations, such as full-service bars and restaurants, will benefit from multiple setups. This may include several iPads, a Mac mini server, multiple printers and monitors, and a keyboard and mouse. Furthermore, servers can carry iPads around the restaurant, allowing them to take orders and process payments at the table.
---
---
TouchBistro vs Clover: Analyzing Costs
Your decision between Clover and TouchBistro may ultimately come down to price. Let's dive into the base hardware and software fees of both platforms.
Clover Pricing
Here's a quick overview of Clover pricing:
Clover Go: $49
Five-inch Clover Flex: $599 or $35 per month
Clover Mini: $799 or $45 per month
Station Solo: $1,699 or $125 per month
Station Duo: $1,700 or $135 per month
Clover offers two POS software plans coinciding with their credit card processing services: Register Lite (for new businesses) and The Register (for established businesses).
Register Lite is $9.95/month after a 30-day trial. You'll pay 2.7% + $0.10 on in-person transactions. That increases to 3.5% + $0.10 for virtual payments and manual key-ins. The software allows you to set employee permissions, run reports, track sales, and access the Clover App Market.
The Register costs $39.95/month and includes everything in the Lite package. The Register also provides inventory management tools, the ability to create customer loyalty programs, and advanced reporting and analytics.
Transactions are 2.3% + $0.10 for in-person purchases and 3.5% + $0.10 for online and key-in purchases. This plan is better suited for restaurants and retail businesses, as you can send orders to the kitchen, connect to a weight scale, and manage tables and staff. That said, these capabilities will only work with Clover-specific hardware.
TouchBistro Pricing
All TouchBistro hardware is priced on a case-by-case basis. You'll need to contact them directly to determine which items you need to get started.
That said, some of your assets may be compatible. Your current iPad, cash drawer, mini servers, keyboards, and mouses will likely work with TouchBistro's software.
TouchBistro's POS software begins at $69/month. This gives you access to menu and staff management tools, floor plan customization, tableside ordering, reports and analytics, and integration with other software.
Additional Fees, Subscriptions, and Optional Features
With the base costs out of the way, what other fees, subscriptions, and optional features should you know when deciding between Clover and TouchBistro POS?
Clover Monthly Fees
Clover's monthly subscription fees depend on what you need, what kind of business you run, and how long you've been operating. They run as follows:
$14.95/month for Starter Retail and Personal Services, Starter and Standard Professional Services, and Home & Field Services plans
$44.95/month for Starter and Standard QSR, Starter Retail, Standard and Advanced Personal Services, and Advanced Professional Services
$54.90/month for Advanced QSR and Retail plans
$74.95/month for Starter Full-Service Dining plans
$84.90/month for Standard Full-Service Dining plans
$94.85/month for Advanced Full-Service Dining plans
Clover also charges a $150 application fee and a $50 debit card setup fee for new businesses. However, this may be waived in some circumstances.
TouchBistro Monthly Fees
The base plan begins at $69/month, and that may be all you need. From there, you can add the following features for additional monthly charges:
Gift Cards: $25
Online Ordering: $50
Loyalty Programs: $99
Marketing: $99
Reservations: $229
While there is no free trial period, TouchBistro will provide a free live demo for all its features before you buy.
TouchBistro vs Clover Support: Comparing Customer Assistance
Something will inevitably go wrong with your POS system. When it does, you'll need to contact customer service and remedy the problem ASAP. Let's compare Clover and TouchBistro regarding their support and customer assistance.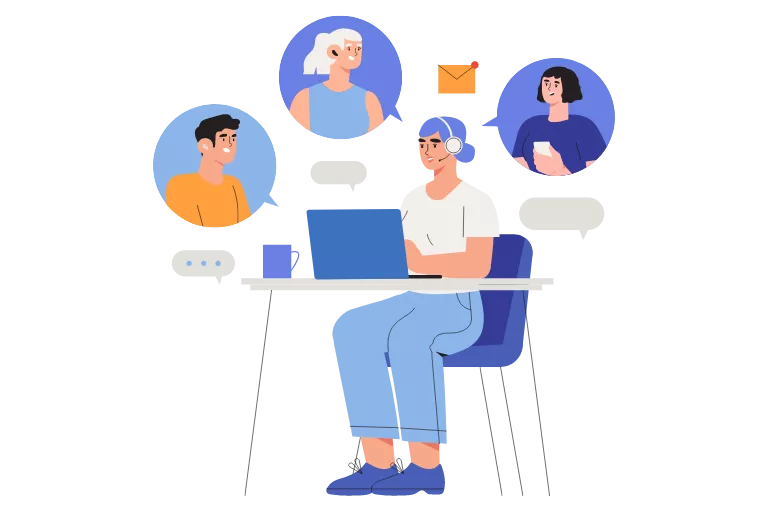 Clover Customer Service
Clover support breaks into three areas: merchant services, Clover themselves, and any third-party apps you install through the market. Support for Clover works by providing you with hardware and software assistance via 24/7 phone or email. Moreover, you'll also gain access to a knowledge base containing several support articles related to your specific services.
Your merchant services provider will handle payments and merchant issues (unless you're using Fiserv, Clover's parent company). Furthermore, you must contact app developers directly if you're using third-party apps from the Clover app market.
TouchBistro Customer Service
TouchBistro offers 24/7 customer support for all subscribers. However, some users have also reported long wait times to return calls and fix issues.
The TouchBistro website provides plenty of support materials, including set-up guides, written instructions, and video tutorials.
Examining the Integration Capabilities of TouchBistro and Clover
Integrations are key when choosing a POS provider. Thankfully, both Clover and TouchBistro pair well with the most popular apps and software.
The Clover App Market has over 450 apps to make use of; you can easily pick and choose the tools your business needs, including QuickBooks for accounting, SeatOn for reservations, and Gusto for payroll. Many apps are free or have free options, while others require a monthly subscription.
While TouchBistro doesn't have an app store, it integrates well with the most common business software. For example, you can use Quickbooks, Restaurant 365, and MarginEdge for accounting and inventory management. For business insights and analytics, you can lean on Avero and MarginEdge. Finally, TouchBistro integrates with 7 Shifts and Push Operations for staff and payroll.
Which One Is Right for Your Business?
Choosing between Clover and TouchBistro ultimately depends on what kind of business you're running.
TouchBistro is best for:
Full-service restaurants, cafes, and bars
Restaurants focused on providing outstanding guest services
Restaurants looking to integrate TouchBistro's software with third-party hardware
TouchBistro is not ideal for:
Restaurants that prefer a cloud-based POS system
Restaurants looking for more software integrations
Any business outside the realm of food and beverage services
Clover is best for:
Small- and mid-sized businesses
eCommerce-minded business owners and restaurateurs
Owners who appreciate top-notch tech and hardware options
Merchants looking for lower-than-average payment processing rates
Clover is not ideal for:
Sellers looking for free software options
Businesses that lean on more than one payment processing company
Choosing the Ideal POS System For Your Needs
Choosing the right POS provider is a major business decision. Whether you're just starting or looking to upgrade your legacy systems, Clover POS and TouchBistro can take your payment processing needs to the next level. Such market abundance is a good thing, but finding the perfect fit is time-consuming. That's where PaymentCloud comes in.
At PaymentCloud, we understand the importance of a system that fits your needs. When you partner with us, your dedicated account manager will pinpoint your best point-of-sale options according to your business's unique criteria and processing history—so you don't have to! Get in touch with PaymentCloud today to learn more about the POS retail solutions we can offer for your business.
---