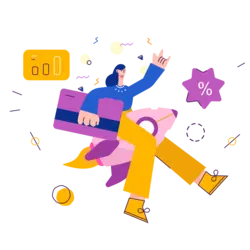 Braintree is a big name in the payment processing industry, and for good reason—it offers businesses a comprehensive platform for seamless transactions. With a focus on enabling easy and secure payment processing, Braintree has garnered significant attention over the years. This article explores how Braintree's payment gateway has evolved into a crucial tool for businesses seeking reliable and efficient payment solutions. Whether you're a small business owner or part of a larger enterprise, understanding what Braintree offers can help you make an informed decision about your payment processing needs. This review delves into what Braintree is, its features, pros and cons, pricing models, and whether it fits your business.
What Is Braintree Payments?
Braintree has established itself as an industry leader by providing a streamlined approach to managing online transactions through its user-friendly interface and robust features. Founded in 2007 by Bryan Johnson, Braintree initially focused on facilitating credit card payments for online and mobile merchants. However, a significant milestone for the brand was the 2011 introduction of its Vault technology, which allowed for the secure storage of customer payment information, thereby speeding up transactions.
With a reputation for effortless integration and enhanced fraud protection, the platform underwent rapid expansion, drawing the attention of PayPal, which purchased the company in 2013 for $800 million. This acquisition served not only to validate Braintree's position in the market but also to merge its innovative technology with PayPal's extensive expertise, further accelerating its growth.
Features of Braintree Payment Solutions
Braintree offers a diverse array of features that cater to businesses seeking seamless, secure, and efficient payment processing solutions.

Payment Processing
At the heart of Braintree are its sophisticated payment processing capabilities. It allows merchants to accept various payment methods, including major credit and debit cards, digital wallets such as PayPal, Apple Pay, Google Pay, and Venmo, as well as localized payment options. This versatility ensures businesses can cater to diverse customer preferences, enhancing the overall customer experience.

Payment Gateway
Its robust payment gateway integrates effortlessly with websites, apps, and online storefronts. Its APIs and SDKs provide a straightforward way for any business to embed the payment system into their platforms. This accessibility is particularly advantageous for small businesses and startups aiming to establish a reliable and efficient payment infrastructure.

Recurring Billing
The platform supports subscription-based models or those needing recurring payments by offering a recurring billing feature. This tool eases the collection of repeat payments from customers, providing convenience for both merchants and subscribers in managing continuous transactions.

Mobile Payments
Braintree makes mobile capabilities a priority. The platform accommodates mobile wallets, including Apple Pay and Google Pay, enabling customers to execute quick transactions through their smartphones. This service meets the changing needs of consumers, contributing to a smooth checkout experience.

Security and Fraud Services
Security is paramount for this eCommerce giant, which utilizes advanced technology to safeguard both merchants and customers against fraudulent activities. By employing machine learning algorithms and data analysis, The platform can detect and thwart fraudulent transactions and chargebacks. This vigilant stance bolsters confidence and reduces financial liabilities.

Braintree Marketplace
For businesses running platforms with multiple partners, Braintree introduces the Braintree Marketplace feature. This service simplifies split payments, allowing for the effortless distribution of funds among several parties in a transaction. It simplifies intricate financial interactions, offering a transparent and efficient payment procedure.
Supported Payment Methods
Braintree supports an extensive range of payment methods, catering to the diverse preferences of businesses and consumers. Here's an overview of the supported payment methods:
Major Credit and Debit Cards: It enables businesses to accept payments made using major credit and debit cards, such as Visa, Mastercard, American Express, and Discover.
Digital Wallets: The platform supports popular digital wallets, including PayPal, Apple Pay, Google Pay, and Venmo.
Local Payment Options: It recognizes the importance of accommodating regional preferences. These may vary based on the geographical location of the business and its target audience. Some of them include Bancontact, BLIK, iDeal, and EPS.
ACH Payments: This feature can be advantageous for businesses looking to provide an alternative payment option for their customers.
International Currency Support: This feature simplifies cross-border transactions and enhances the shopping experience for international customers.
Braintree Credit Card Processing Pros and Cons
Pros
Offers support for digital wallets like PayPal, Apple Pay, Google Pay, and Venmo.
Prioritizes security with advanced fraud prevention mechanisms powered by machine learning.
Offers seamless integration through APIs and SDKs for easy adoption.
Suitable for subscription models with recurring billing.
Supports global currency compatibility for cross-border transactions.
Offers transparent pricing.
Cons
Extensive features may be daunting for smaller businesses.
Integration difficulties for those without specialized technical resources.
Lack of support for specific local payment options in some regions.
Potential cash flow challenges due to security protocols like a transaction hold.
Varied reviews for the quality of customer service.
Braintree Pricing and Fees
Braintree typically offers a transparent pricing structure with no setup fees, monthly fees, early termination fees, or minimum processing requirements. The pricing is often based on a simple transaction fee model:
| | |
| --- | --- |
| Credit card transactions | 2.59% + $0.49 per transaction |
| ACH transactions | 3.49% + $0.49 |
| Venmo transactions | 3.49% + $0.49 |
| Nonprofit pricing | 1.99% + $0.49 |
| Currency conversion fee | 1% |
| Chargeback fee | $15 |
| Enterpise | Enterprises with over $80,000 in monthly transactions can negotiate custom interchange-plus rates |
Integration Capabilities
Braintree provides extensive integration options, featuring a powerful API for direct payment processing integration into websites or apps, and pre-built SDKs that ease the addition of payment functions. The platform facilitates effortless integration with leading eCommerce systems and mobile applications.
As a PayPal product, Braintree enables integration with the PayPal ecosystem. While not the same service, Braintree offers access to the vanilla PayPal ecosystem and the ability to process PayPal transactions without directly using PayPal's branded service.
The scope of third-party integrations spans shopping carts, recurring billing, analytics, and beyond, with collaborative ties to platforms such as 3dcart, BigCommerce, and WooCommerce. For larger enterprises, integrations extend to systems like Demandware, Adobe Commerce, and Salesforce.
Braintree Customer Service
Braintree provides accessible and comprehensive customer service and technical support options. While lacking live chat, the service offers email and phone support without limitations. US and Canada merchants can contact knowledgeable support representatives during specific hours, and emergency assistance is available 24/7/365 via email from on-call reps and engineers. The platform's website resources are also navigable and extensive.
They maintain a real-time status page for outages and technical difficulty updates. The company is active on social media and YouTube, contributing informative content. However, TrustPilot ratings are low (1.2 stars)[1]TrustPilot. "Braintree Reviews". Accessed on October 31, 2023 due to customer service-related complaints, citing unresponsiveness and delays in issue resolution.
Alternatives to Braintree
Square, a comprehensive payment service provider, competes closely with Braintree. As an alternative to Braintree, it's renowned for its exceptional services, transparent pricing, and quality customer support, catering well to a diverse range of business types. Additionally, Square has a user-friendly setup and offers a flexible cloud-based POS system. The simplified registration process caters well to small businesses, while the system's flexibility accommodates various devices and payment methods. Here's a simple cost comparison between Square and Braintree:
| | | |
| --- | --- | --- |
| Costs | Square | Braintree |
| Software | Free – $29 | Free |
| Online fee | 2.9% + $0.30 | 2.59% + $0.49 |
| Invoicing fee | 3.3% + $0.30 | N/A |
| Keyed-in fee | 3.5% + $0.15 | N/A |
| ACH Fee | $1 | 0.75%, $5 cap |
| Chargeback Fee | $0 | $15 per dispute |
Stripe seamlessly integrates into online stores, facilitating payment acceptance, fraud detection, fund transfers, and subscription management for global businesses. It also offers features including card processing, mobile wallet support, advanced reporting, efficient payouts, and anti-fraud tools. Stripe provides business-oriented tools like invoicing and financing, while Braintree offers access to PayPal's infrastructure, diverse integrations, and the flexibility to operate as a standalone gateway. Below is a comparative cost analysis between Stripe and Braintree:
| | | |
| --- | --- | --- |
| Costs | Stripe | Braintree |
| Software | Free | Free |
| Online fee | 2.9% + $0.30 | 2.59% + $0.49 |
| Invoicing fee | 25 free invoices a month, 0.4% per invoice after | N/A |
| Keyed-in fee | 2.9% + $0.30 + 0.5% | N/A |
| ACH Fee | 0.8%, $5 cap | 0.75%, $5 cap |
| Chargeback Fee | $15 per dispute | $15 per dispute |
Is Braintree a Good Option for Your Business?
Braintree stands out in payment processing, providing businesses with a seamless platform with a user-friendly interface, a plethora of features, and secure payment processing.
Offering a spectrum of features, Braintree enables various payment methods, from cards to digital wallets. Its payment gateway seamlessly integrates with websites and apps, accommodating businesses of all sizes. However, if you are serious about your business, exploring options through a dedicated merchant service provider might lead you to more tailored retail payment processors, ensuring you're equipped with the best credit card processing solutions for your specific needs.
---
---
Braintree FAQs
Who owns Braintree?
Braintree has been under PayPal's ownership since its 2013 acquisition, a milestone for both entities. This strategic move was driven by PayPal's recognition of Braintree's online payment innovation, aimed at fortifying its service lineup and competitive edge in the dynamic digital payment landscape. The acquisition involved a substantial investment of around $800 million, highlighting the industry's emphasis on secure and seamless payment solutions.
Is Braintree safe?
Yes, Braintree is safe. Its safety measures encompass tools such as machine learning algorithms, fraud protection, PCI DSS compliance, tokenization, and encryption.
Are Braintree and PayPal the same?
Braintree and PayPal are distinct but related entities. Braintree serves as a separate payment processing platform established in 2007. In contrast, PayPal, founded in 1998, is a widely known online payment platform facilitating electronic transactions for individuals and businesses worldwide. In 2013, PayPal acquired Braintree, allowing the integration of Braintree's technology into its ecosystem. Although Braintree remains independent, this collaboration has yielded enhanced payment options and expanded services for merchants and consumers alike.
Is Braintree the same as Venmo?
No, Braintree and Venmo are not the same. Braintree is a payment processing platform that offers comprehensive solutions for businesses to manage online transactions. On the other hand, Venmo is a mobile payment service that allows individuals to send and receive money electronically, often used for personal transactions between friends and family.
Braintree and Venmo share a connection through ownership, as Braintree acquired Venmo in 2012. This acquisition led to the integration of Venmo's social payment capabilities into Braintree. While Braintree focuses on providing payment solutions for businesses, Venmo specializes in peer-to-peer payments among individuals.
Is Braintree a payment service provider?
Yes, Braintree is a payment service provider (PSP). It offers a comprehensive platform for businesses to accept online payments.