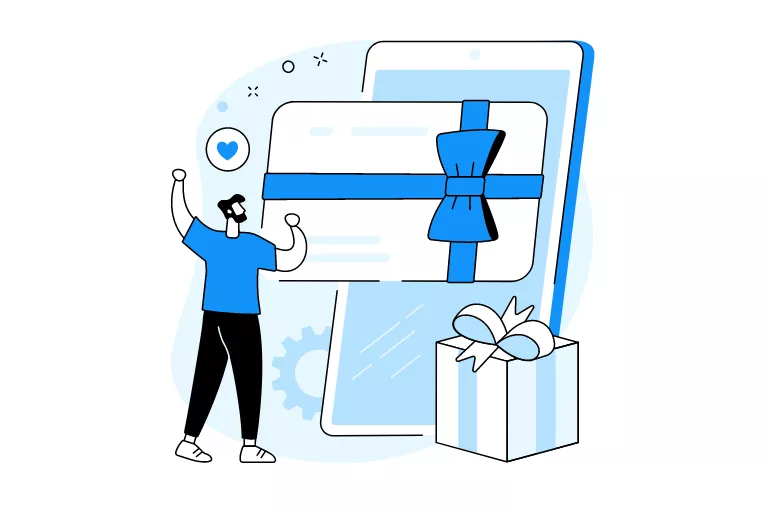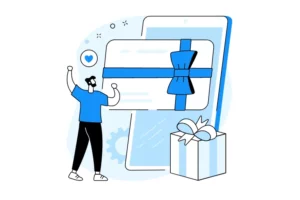 Gift cards have become a go-to solution for those seeking the perfect present, which is why businesses tend to keep them readily available. Not to mention, accepting gift cards can boost sales, enhance customer loyalty, and provide a seamless payment experience. Whether you have a physical or online business, accepting payments in many ways as possible can help you tap into new markets and forge lasting connections. However, small businesses with the most to gain from these benefits often get left out of the gift card game.
In this article, we will guide you through the ins and outs of gift cards for small businesses—the different types of gift cards, the process of accepting them, and all the advantages of offering them to your customers. Let's dive in!
Gift Card Types for Businesses
Let's start our deep dive by exploring the available gift card options for your small business.
Physical Gift Cards
When you think of a gift card, it's likely a physical plastic card that comes to mind. Physical gift cards are tangible cards that customers can purchase in-store or online. These gift cards usually feature custom designs that reflect the establishment. They also tend to have a magnetic stripe or barcode for easy scanning and redemption.
eGift Cards
An eGift card is a digital gift card sent electronically through email, SMS, or mobile apps. They provide convenience with instant delivery and remote purchase options. Also, eGift cards eliminate the need for physical distribution and can be personalized with a digital message.
Open Loop
Usually carrying Visa or Mastercard branding, an open-loop gift card is a generic gift card that customers can use almost anywhere. These cards are indistinguishable from debit or credit cards and can be used at any business that accepts the card network.
Closed Loop
Closed-loop gift cards are cards designed for and explicitly connected to your business. Customers can only redeem them at your establishment or within your network of affiliated locations. Closed-loop gift cards foster brand loyalty, incentivizing customers to return and use the card's value.
Why You Should Consider Offering and Accepting Gift Cards
Gift cards have become essential tools that businesses can use to boost customer loyalty and drive sales. Here are considerations to think about before you start accepting them:
Increased Sales: Gift cards often lead to higher spending than the card's face value, promoting upselling and cross-selling opportunities.
Customer Engagement: Offering gift cards draws new customers and encourages existing ones to return. In fact, 34% of gift card recipients try a store for the first time thanks to the gift card they received.[1]Market Watch. "Careful, shoppers: A gift card might make you spend more – MarketWatch". Accessed on July 3, 2023.
Improved Cash Flow: Gift card purchases provide immediate cash flow to your business, even before products or services are delivered. For small businesses, the cash influx from gift cards can aid operational expenses and enable growth investments.
Unredeemed Gift Cards: Unredeemed gift cards accounted for up to $45.7 billion between 2005 and 2015, which has only grown in recent years. You can generally expect around 6-10% of sold gift cards to go unredeemed, meaning you get cash at a 100% margin.[2]Finder. "Americans have left $3 billion on unused gift cards | finder.com". Accessed on July 3, 2023.
Do You Need to Create Your Gift Card Program to Accept Gift Cards?
While most sellers prefer having a physical gift card program for their business, it's not necessary. Your payment processor may offer a variety of gift card solutions that seamlessly integrate with their payment systems. They can provide the tools to generate, manage, and redeem gift cards, whether they're physical or electronic.
Additionally, your payment processor may offer loyalty programs that will allow you to offer retention tools for your customers with less added cost. By working with your payment processor, you can leverage their expertise and infrastructure to offer gift cards without the need for a separate support system.
How to Accept & Process Gift Cards
Accepting and processing gift cards is a relatively straightforward process that can be easily implemented within your business:
Contact your payment processor. Your payment processor can help you determine your current system compatibilities, as well as guide you through a variety of options to make sure you have the right program for you.
Update your POS system. Your point-of-sale (POS) software and hardware must be compatible with gift card processing.
Integrate gift card software. This integration allows for seamless redemption and balance verification at your point of sale.
Train your staff. Educate employees on how to issue gift cards, accept gift card payments, and check balances. Ensure they have the training to assist customers with all gift card-related inquiries.
How to Make Gift Cards for Your Business
When it comes to offering gift cards at your business, you have a choice between working with a payment processor or a third-party gift card program. Each approach has its own advantages and shortcomings, so make sure to select the option that best aligns with your business goals and resources.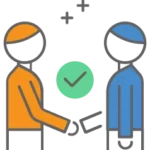 Work with your payment processor
If your payment processor offers a gift card solution, they will guide you through the process of designing and printing customized gift cards with your branding. They may provide templates or tools to help you create visually appealing, on-brand gift cards. By utilizing your payment processor's capabilities, you can streamline the management of gift cards by consolidating your financial transactions into one place.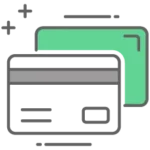 Work with a third-party gift card program
Partnering with a third-party gift card provider allows you to create professional and personalized gift cards. Once you've chosen a provider, they will typically offer a range of pre-made designs or options for custom artwork, logos, and branding elements. Partnering with a reputable third-party provider can save you time and effort while providing a professional and effective gift card program.
What to Know About Gift Card Laws and Fraud
Different gift card laws apply across the country to ensure safe shopping for customers. In certain states, gift cards can expire after five years, while in places like California, balances never expire. Likewise, the laws regarding unused gift card balances vary across jurisdictions, with some allowing the imposition of fees and others explicitly banning it.
Additionally, fraudulent, stolen, or lost gift cards may become a problem for some businesses. To protect your business, set clear rules upon launching the program. Use available security features on physical gift cards, such as holograms or scratch-off panels, to prevent counterfeiting or tampering.
Finally, it's important to ensure that you have checks and balances on your gift card system. One in every 35 gift cards is obtained through theft from an employer, so maintaining meticulous inventory systems for gift cards will mitigate the risk of internal theft.[3]Surveillance Secure. "Common Retail Employee Fraud Trends and How to Combat Them – Surveillance Secure". Accessed on July 3, 2023.
Tips to Sell Your Custom Gift Cards
Selling gift cards within your business operations can be as simple as accepting payments of any other kind—that is, if executed correctly. Start by leaning into what makes gift cards popular: convenience and versatility. Do whatever you can to make it easy for customers to buy gift cards, both in-store and online. You can also leverage your social media outlets, email marketing campaigns, and targeted advertising to promote your gift cards to a wider audience. Other tips to keep in mind include:
Investing in visually appealing designs for your gift cards that align with your brand identity.
Constructing attractive displays at your point of sale to showcase your gift cards.
Capitalizing on holidays by offering special promotions or limited-time gift card designs.
Motivating your employees to promote and sell gift cards by offering them incentives.
Offering personalization options for your gift cards by allowing customers to add a custom message.
Most importantly, consider working with a merchant service provider that can offer the proper resources to accept gift cards. When you partner with PaymentCloud you can unlock all the benefits of accepting gift cards while sidestepping any associated shortcomings.
---
---
Gift Card Processing for Small Business: FAQs
Are gift cards profitable for businesses?
Gift cards can be incredibly profitable for businesses because they increase sales, improve upfront cash flow, and incentivize customer loyalty and retention.
Can I make my gift cards reloadable?
Absolutely. By allowing customers to reload funds onto their gift cards, you promote ongoing engagement and repeat visits to your business. It also reduces your costs for the program, as you won't have to issue a brand new card each time.
Which gift card system is best for my small business?
The best gift card system for your small business will depend on various factors, including your business type, size, budget, and specific requirements. Consider factors such as integration capabilities, ease of use, cost-effectiveness, and customer support when choosing between potential gift card systems.
Can I personalize my gift cards?
Definitely, customization options for gift cards are endless. Most companies choose to include their business logo, brand colors, and/or a custom message. Personalized gift cards can create a stronger emotional connection and make the gift-giving experience more meaningful.