When planning your business out it's likely that deciding which credit card machine you'll use is not at the top of the list. However, credit card machines actually play a vital role in your business beyond the payment processing capabilities. Whether you call it a credit card terminal, credit card machine, or swiper, we're talking about the device that allows you to accept credit card payments.
There's a great big world out there in terms of products and their subsequent offerings. The purpose of this article is to help you make a decision when picking the right credit card machine for your business. We'll guide you through credit card terminal features, options, and so much more. Buckle up, because this is your crash course to all things credit card machines.
Credit Card Machine Features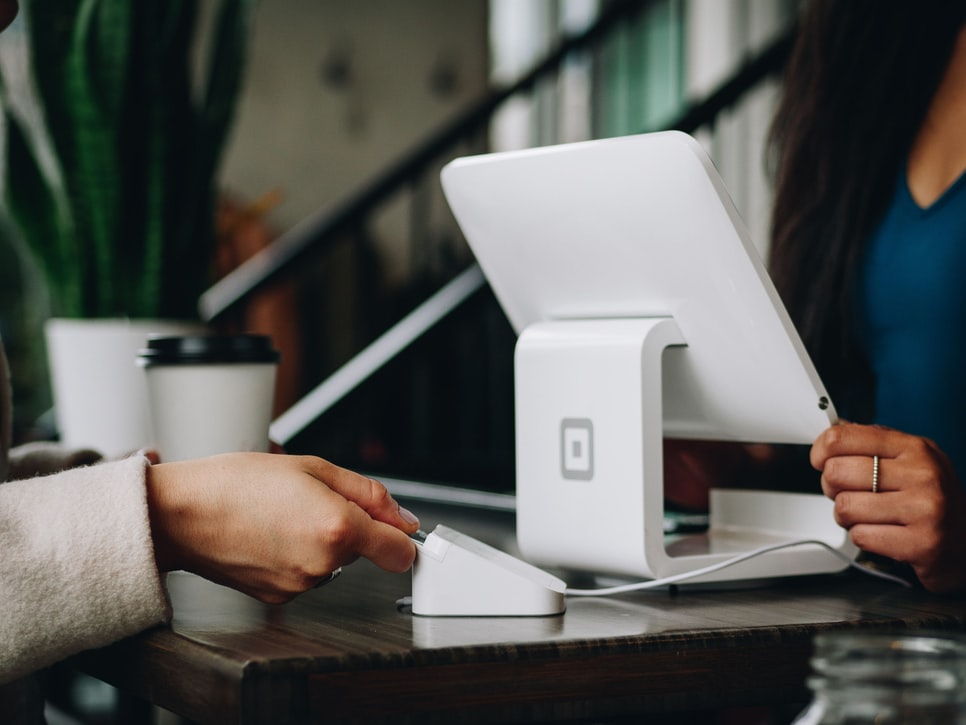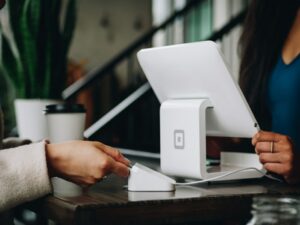 Setting your business up with the right credit card terminal is one of those important decisions every business owner must make. In fact, 70 percent of consumers prefer using a credit or debit card for transactions. The need is unmistakably there for your business to offer the payment method customers prefer.
There is much more to a credit card machine than simply allowing you the ability to accept credit cards. The design, interface, and ease-of-use all play a factor when it comes to credit card machines. There's a reason more outdated models are being replaced, namely, look and efficiency. Credit card machines play into your business' branding and customer experience. This is why it's paramount to select the right credit card terminal for your business.
Not to mention there are many different types of credit card machines out there to choose from. Selecting the right one for your business can improve your operational process, enhance the user experience, and help increase sales. Let's talk about the different credit card terminals out there and consider the key benefits that could make it the ideal solution for your business.
Types of Credit Card Machines
Technology has helped bring new innovative credit card machines in addition to those traditional devices. Whether you run a small business or a huge operation, you need a credit card terminal to conduct your business.
Traditional Terminals
The most common type of credit card machine that you have probably seen is the traditional, or countertop version. This credit card terminal needs to have a physical connection to your phone or internet to process payments. These terminals are large and clunky so they stay in one place, typically a countertop.
The benefits of this type of credit card terminal include its capability of processing multiple types of payments including gift cards, handing card-not-present transactions, and high levels of security. You can add additional layers of security by adding a PIN terminal or other equipment to help prevent a breach or fraudulent activity. As mentioned before, these machines are much bigger than other credit card machines so their mobility is limited. You also need another phone connection or access to the internet which means an additional cost to your business.
Wireless/Mobile Terminals
Having a mobile terminal so you can process payments while on the go could be a better fit for your business needs. Wireless or mobile payment terminals don't need to be physically connected to a landline or internet. They can use WiFi or 4G to connect wirelessly and process payments.
Having the ability to process payments is beneficial for businesses that operate mobile or if you want to have more freedom to take payments in your retail store. There are some security concerns that come primarily because of wireless connectivity. Following data security best practices and connecting to a private network will mitigate this risk.
Integrated POS Systems
Bundling together your POS hardware and software provides another way to process payments. An integrated POS system is typically more efficient because your POS is integrated with your payment processor. This leads to faster checkout times and reduces the number of human errors that could occur in the process.
If you have a good relationship with your payment processor, this is a great, flexible option. Your choices are limited when it comes to providers. Your rates and terms are determined by the processor so if another payment processor offers a more favorable processing rate, it's difficult to switch.
Virtual Terminals
This type of credit card terminal is especially great for handling card-not-present transactions. Online virtual terminals are secure web pages where payment information can be entered into the application itself. The payment is then processed electronically. This enables your business to take payments over the phone and online when integrated with a shopping cart. There's no hardware required or paper involved in these types of transactions which saves on costs and reduces waste. Merchants who support B2B payment processing may also benefit from potentially lower rates from using a virtual terminal to manually enter information.
The drawback of a virtual terminal is for businesses that process card-present transactions. Retail stores that handle face-to-face interactions with customers would have to manually enter their customer's card information. Cash, checks, and debit cards are not physically able to be accepted using virtual terminals.
How Much Does a Credit Card terminal Cost?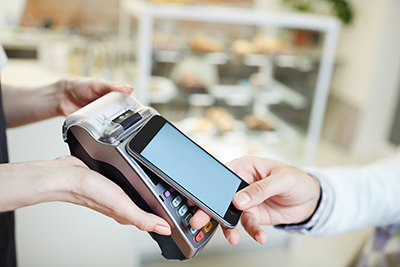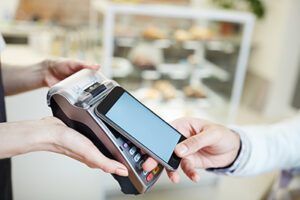 The costs of a credit card machine vary by the type of terminal. The processing fees can also be different between credit card terminals since some are designed specifically for accepting certain types of payment methods. For example, CNP transactions can cost more for business owners to process.
Lastly, payment processors may use different pricing models to determine your rates. Let's discuss what to expect below.
Processing Fees
There are four, primary pricing models that payment processors use to determine the types of credit card processing fees you will incur:
Tiered pricing: Typically there are three tiers – Qualified, Mid-Qualified, and Non-Qualified. Lower fees are charged for transactions that fall into the Qualified category. This is generally where debit and non-rewards credit card transactions fall.
Blended pricing: Charges a flat rate for all transactions. Therefore, credit cards, debit cards, reward cards, etc. all have the same rate.
Interchange-plus pricing: Your rate is broken into two components: the interchange that is set by the credit card networks (Visa, Mastercard), and plus is the markup charged by the processor.
Membership-based pricing: You pay a monthly or annual membership fee that's based on the interchange rates that the card networks set.
The other influencers in your rates include:
Whether the credit card is swiped or key-in: "Card-Present" transactions where the card is swiped tend to incur lower fees because they have less risk associated with them.
Type of card that's used: Credit cards that have rewards or are considered a business card have higher fees when used.
Hardware Fees
Just like the processing fees, hardware rates can differ between terminal choice and provider. However, here's a range to provide an idea of what to expect to pay for different types of credit card machines.
Traditional terminals: $100 to $300
Mobile/Wireless: $100 to $350+
Integrated POS: $400 to over $1000
Virtual terminals: No hardware costs, there's typically a subscription fee or percentage rate for processing payments using this credit card terminal
Selecting the Right Credit Card Machine
When choosing the right credit card machine, you must factor in certain variables and consider your regular business activities. For example, if you run an online eCommerce store then you would benefit most from a virtual terminal. A retail bakery business might find it best to use a traditional terminal. Especially, if all your purchases are card-present transactions.
Renting vs Buying
You might have the option of renting your credit card terminal. This is generally not a good idea. Renting a terminal can cost anywhere from $30 a month to over $100 for several years. In the long run, that's going to cost you more than just buying your credit card machine. It's better to pay the upfront costs and own the machine outright and save yourself the money.
Existing Hardware
Unless you want to start from scratch, consider the hardware and software that you already have when choosing the right credit card machine. Ask your payment processor what type of technologies your existing hardware supports. It's likely that you won't need new equipment even if you're switching providers because they reprogram your hardware to work with their system.
The Types of Payments You Accept
Not all credit card machines can accept all the types of payment forms out there. Consider what forms of payment your business needs to accept. This could include cash, debit, mobile wallets, and EMV cards. Digital payments are trending with business owners, will you pursue them?
Your credit card machine should be able to handle all of your payment needs.
Final Thoughts on Credit Card Machines
Accepting credit cards is a necessity in today's world. But there is much more to it than that. Your business must have the right credit card terminal to securely and efficiently process the forms of payments that your customers want to use. Because you can never go too big with your business when considering your customer's needs.