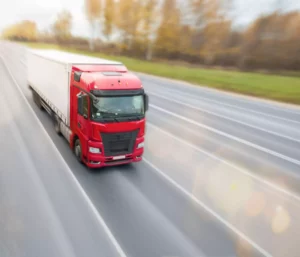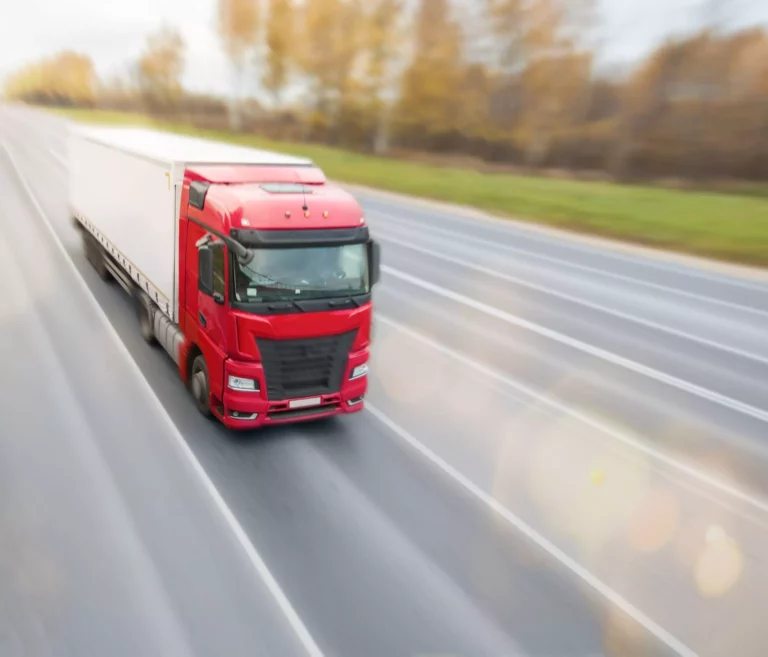 The Motor Carrier Act of 1980 deregulated trucking businesses, removing the barriers to entry that inflated trucking rates for decades.[1]Congress.gov. "H.R.6418 – Motor Carrier Act of 1980". Accessed April 5, 2022. Since the industry's deregulation, the number of licensed carriers has ballooned. Currently, there are over 800,000 private carriers and more than 900,000 for-hire carriers in the United States.[2]Policy Advice. "How Many Trucking Companies Are There in the United States?". Accessed April 5, 2022. If you're interested in joining the thousands already profiting from this booming industry, you may be wondering exactly how to start a trucking company. In which case, we have your answer!
We've developed a step-by-step guide to help you get the trucking business of your dreams off the ground. Keep reading to learn the necessary steps of how to start a trucking company destined for success.
What to Know Before Starting a Trucking Company
For those starting a business, it's critical to assess the trucking industry and any personal experience you have in trucking. Becoming a truck driver requires specific licenses and skills, so it's difficult to start a trucking business without prior experience or knowledge of the industry.
You can start a trucking company without being a truck driver yourself if you hire qualified truck drivers. Still, a firm understanding of the industry is essential to start on the right foot. To ensure you have a fundamental understanding of the trucking industry, consider researching the below questions:
How are trucking jobs booked?
What type of cargo is in demand in my state?
How many hours can a truck driver drive per day?
How much does the average truck cost?
Is there a specific trucking gap in my local market?
Because answers to these questions vary by state, it's best to research these questions according to the state(s) in which your business will operate.
Gather experience and get a commercial driver's license
If you do not have experience in trucking, one of the best ways to understand the industry is to join an existing trucking firm. The company you join may sponsor you to obtain your commercial driver's license (CDL).
The age at which you can obtain a CDL varies by state. In some states, the minimum age to obtain a CDL is 18 years old. However, if you want to travel interstate, you must be 21. It's also worth noting that there are three types of CDL licenses: Class A, Class B, and Class C.
Step 1: Write Your Trucking Business Plan
After confirming that you have the appropriate experience and/or industry knowledge required for starting a trucking company, it's time to write your trucking business plan.
A business plan is an essential document outlining your business's goals, competition, expected revenue streams, and other core details. There are excellent online templates to help you build a trucking business plan. Hiring professionals to write your trucking business plan is another option you might consider, especially if you plan on applying for loans.
Define your business goals
Defining achievable goals is a good way to start planning any business venture. In terms of a trucking business, decide how many trucks you plan to operate, what type of cargo you want to move, and how many jobs you expect to acquire in the first few months of operation.
Knowing how much revenue you need to keep your business afloat, as well as provide your personal necessities, is essential for the goal-defining process.
Pick a name for your trucking business
The next step in our guide on how to start a trucking business is choosing the perfect business name. While many trucking businesses have names related to their family or other traditions, others utilize geographic indicators in their names (i.e., West Houston Trucking Company). If location is critical to your business, using a geographic indicator in the name can be helpful.
Choose your industry
Now it's time to decide which trucking industry is best for your business. For example, are you going to carry dry cargo or tankers? Do you want a flatbed truck or another type of truck? Also, will you be traveling locally, statewide, or interstate? These questions will help you pinpoint into which sub-industry your trucking business falls.
Set your rates per mile
The next step is setting your rates per mile, which you will use to quote potential clients. However, until you have a full understanding of your costs, choosing the optimal rate per mile can be difficult. 
Start by calling local trucking companies in your niche and service location. Ask for quotes for any routes you plan on running. Calculate their average rate per mile, then choose a price in accordance with industry standards.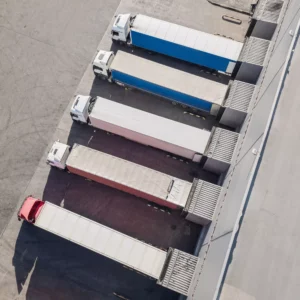 While this is a good starting point, you will likely need to adjust your rates as you pick up jobs and gain a better understanding of your costs.
What equipment or vehicles do you need when you start a trucking company?
If you want to start a single-person trucking operation, all you'll need is a truck. Which type of truck depends on your industry and cargo. Let's look at which types of trucks are most commonplace in the trucking industry:
Flatbed freight truck
Semi-trailer freight truck
Tanker freight truck
Dry van freight truck
Step 2: Choose a Business Structure
Below, we look at four primary business structures you can choose for your trucking company:
Limited Liability Company (LLC)
A limited liability company (LLC) limits your personal liability as a business owner. While it costs money to start an LLC, it's a small price to pay for personal liability protection. This is suitable for individual business owners and groups.
Partnership
Trucking business owners can form a partnership between two or more people. While you don't need to formally register partnerships, it's always best to have a documented agreement to avoid future conflict or confusion.
Sole Proprietorship
A sole proprietorship is the most informal type of business structure. If you're a one-person owner, you can conduct business under your name without incorporating. However, this will leave you exposed to personal liability.
Corporation
A corporation is similar to an LLC, but it requires much more paperwork and reporting. However, it allows you to issue stock in your company, which is useful for those seeking to fund a large business model.
Step 3: Obtain a Business License and Permits for Your State
Because each state has its own business requirements, research your state's requirements for business licenses to begin the registration process. You may have to pay a small fee to obtain a business license.
Permits needed for your trucking company
Depending on what type of freight you plan to carry, there are various permits you may need to obtain. (These are covered in detail in Step 7.)
Step 4: Plan Your Budget
While planning and budgeting for your trucking business will vary depending on your trucking niche and the size of your business, make sure to factor in the following common costs:
Truck purchase or rental
Truck storage
Fuel
Load board membership
Licensing and registration
Incorporation
Business insurance
Vehicle insurance
Maintenance
Staffing 
Open a business account
Opening a separate business account can make your accounting processes much easier. If a traditional bank won't open a business account for your trucking business, check out local credit unions or online banking institutions.
Research startup financing options
To fund their initial operations, many new business owners search for financing options. Because accessing business loans can be difficult if you don't have previous experience as a business owner, you might consider exploring SBA loans, microloans, crowdfunding, peer-to-peer lending, and other alternative financing options like business lines of credit.
Step 5: Get Insurance for Your Business
Business insurance is necessary if you want to shield your business from unexpected costs. This insurance often covers property damage, lawsuits, and a host of other large expenses. Before choosing a plan, ask for quotes from multiple insurance providers. 
Step 6: Get a Truck and/or Trailer
Now, it's time to find a truck or trailer. While plenty of affordable second-hand trucks are on the market, these may come with large maintenance expenses. Purchasing a newer, more expensive truck can sometimes save you money in the long run. Alternatively, you can also lease trucks to avoid the responsibilities and costs of ownership.
Equipment and vehicle insurance
In addition to traditional business insurance, you need commercial truck insurance, too. Because truck accidents can have significant consequences, you must have adequate coverage for your trucks and third parties that might be involved in an accident.
Step 7: Compliance with Federal and State Regulations
There are many regulations with which you need to comply to operate a trucking company. We explore some of the most important registration requirements below, but be sure to check out the FMCSA website for a full list of required permits.
Register vehicles with the proper authorities
Below is a list of authorities with which you should register your trucking business vehicles. 
USDOT and Motor Carrier (MC) Authority Numbers
Your Motor Carrier (MC) number provides operating authority dictating the type of cargo your company can carry on its trucks. Additionally, your USDOT number helps authorities track your safety record and regulatory compliance.
Both of these numbers are attainable via the FMCSA website.
International Registration Plan (IRP) License Plate
This registration plate allows you to drive throughout the United States. It can also help you drive in some Canadian provinces.
Heavy Highway Use Tax Return
The IRS requires you to fill out Form 2290 if you need to pay a federal excise highway tax applicable to trucks weighing over 55,000 pounds.
Unified Carrier Registration (UCR)
Registering with the UCR helps verify that you have insurance in the state where you operate.
BOC-3 Form
This form designates a person in each state in which your business operates to whom legal documents may be served. This is essential if you run a trucking company operating in multiple states.
Step 8: Get Set Up to Accept Payments
Gone are the days of cash payments. Your potential clients want to partner with a company that accepts credit card transactions. That said, it's now time to set up your payment processing platform. To do so, you need a merchant account and payment processor, which work in unison to simply and seamlessly process credit cards transactions.
Many trucking companies provide in-person and online payments to their clients. Finding a payment processor that offers physical credit card readers and an online payment gateway can make the process much smoother. 
Step 9: Utilize Load Boards to Find Jobs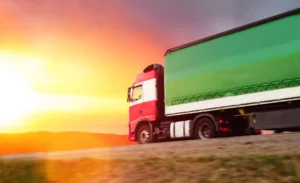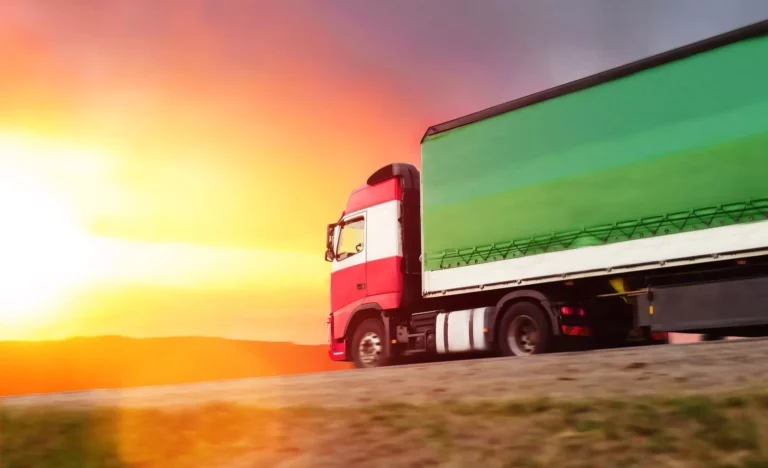 Load boards are marketplaces for the trucking industry. While building your trucking business's clientele, load boards will become your best friend. Here you can post details about your empty trucks and find information about loads currently on offer. Using a load board effectively—which entails building relationships with suppliers, freight forwarders, and other relevant stakeholders—ensures a constant flow of work. There are many load boards online, most of which will require a subscription fee for use.
Final Thoughts On Getting Your Logistics Trucking Company Ready to Roll!
If you love the freight industry, the low startup costs associated with modern trucking businesses may make this an attractive venture for you to start. After following the above steps outlining how to start a trucking company—including, most importantly, securing a merchant service provider—you'll be cruising down a high-revenue highway with this article in your rearview.
FAQs for Starting a Trucking Business
If you hope to start a trucking business in the United States, you may have a few more questions. To help our readers better understand topics related to trucking businesses, we've compiled a list of frequently asked questions below.
How much does it cost to start a trucking company?
This depends on a range of factors, including how many trucks you plan to operate, if you plan to operate a truck yourself, the state in which your business is located, and the cost of insurance. Before you establish the core elements of your business, it's impossible to know how much it'll cost to start your trucking company.
How can I start a trucking company without driving?
If you want to start a trucking company without driving, you need to hire other drivers. If you can interview and vet qualified drivers, you can start a trucking company without obtaining your own CDL.
Can I start my trucking company with just one truck?
Yes. Many independent trucking companies operate with only a single truck. This is the most affordable way to begin a trucking enterprise.
Do I need a business license for a trucking company?
The necessary licenses to start a trucking company depend on your local authority. Check with your state's Secretary of State,  as well as national trucking regulators, before beginning your trucking enterprise.
How do I start a trucking dispatch company?
A dispatching company matches trucks with cargo. To launch a dispatching company, you need to sign contracts with trucking companies and cargo suppliers. It is your responsibility to provide reliable matching between truckers and suppliers. You don't need to operate your own trucks to run a trucking dispatch company.
How do I start a trucking company without a CDL?
If you want to start a trucking company without a CDL, you need to hire drivers to handle your business's transport operations. You must have a CDL to operate a truck in the United States.
Is it profitable to own a trucking company?
Yes, if you run your business correctly. Similar to any other industry, there are profitable trucking business owners and unprofitable trucking business owners. While there's no doubt that the trucking industry is often seasonal, there is plenty of room to make money for those that are motivated.
How long will it take to obtain operating authority?
In most cases, you can obtain operating authority within 20-25 days.[3]Federal Motor Carrier Safety Administration. "Get Authority to Operate (MC Number)". Accessed April 5, 2022. However, it can take up to eight weeks if your application needs further review. However, it can take up to eight weeks if your application needs further review.