Like so often that it does, the adult industry finds a way to enter other markets not previously proliferated by mature content. Online chat services are no strangers to adult content. Soon after features like email and AOL chat were created, the popularity of online adult chatting surged. From this point on, chat rooms almost always had distinct sections on the website dedicated to mature topics. To begin existing in the market of chat services, you will need to find adult merchant accounts to be able to accept credit card payments online.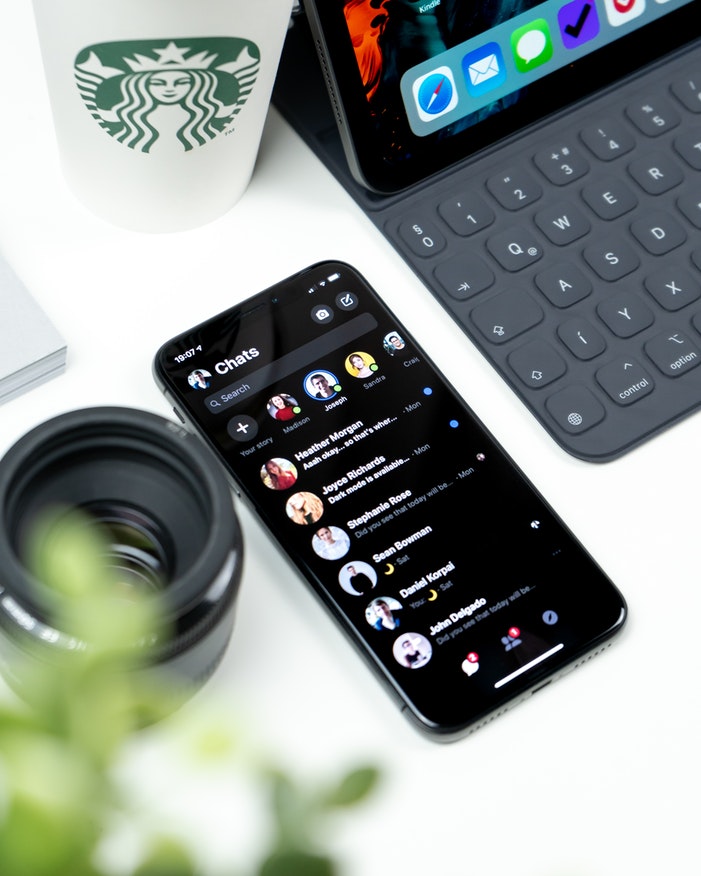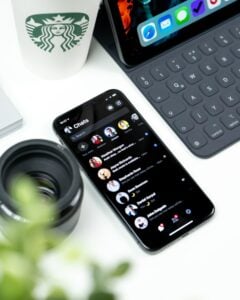 Different Versions of Chat Services
Factoring in the influence of technology, there is a wide scope of methods one can utilize to access chat services.
A few of the most common include:
Free chat rooms

Subscriber/paid chat rooms

Mobile apps
While there are certainly many versions of chatting services, this piece will primarily discuss the services that rely on texting and conversing without video or verbal communication.
Brief History of Adult Chat Sites
The digital world of adult communication has been dependent on you guessed it, technology. Prior to the internet, individuals looking to connect over the mutual interest of sex were limited to personal ads and meeting in places like adult bookstores. The popularization of telephones and even fax then became tools to foster private conversations.
The advent of the internet brought with it a safe place for these same enthusiasts to connect but with a new level of anonymity. Chat services specifically were preferred for the relative privacy they provided. Besides an avatar picture, individuals could generally converse over chat to anyone in the same chat room. Usernames were the only identifying feature, which rarely could be associated with a real identity.
The rise of popularity with these chat services over the years allowed for more specific groups to claim residency, creating chat rooms dedicated to subjects like BDSM. It's important to note that not just adult chat platforms surged in popularity at this time. Many internet services were beginning to develop their own forms of chat services.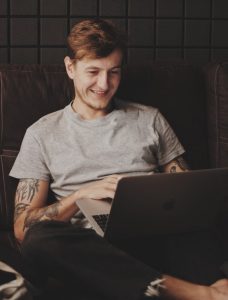 As technology has improved, many of those interested in chat rooms have transitioned over to other forms of cybersex. Cam websites and phone operator services are two of the most popular alternatives.
Technology and Chat
In the same way, technology has revolutionized chat services over the years, adult communication is still evolving and coming into its own.
Instead of solely relying on chat rooms to converse with like-minded individuals, now there are entire platforms dedicated to the subject. Mobile applications have bridged the gap in the space, creating a multidimensional opportunity for consumers to intimately chat with others.
Existing in the Webchat Market
Being a part of any market within the adult entertainment industry can be high risk in terms of securing funding and payment processing. To traditional banks, adult content is risky and can have reputational risks for their brand. Although it may seem like a step back, having your business labeled as 'high risk' is not the end of the world.
After understanding the overall industry and the specific market you want to exist in, catering to your clientele will become one of the more important aspects of your business plan. Not only does your platform need to be secure for privacy reasons, but it also needs to be navigable. Finding the right platform to build your site and eventually integrate payments will become a necessity.
Most consumers are looking for a few basic needs out of their chat service platforms:
Privacy

Real-time speed

Consistent subscriptions fees

Easy to use platform

Areas for niche topics
Privacy
While it may seem like a no-brainer, privacy is a major concern for those who regularly visit adult-content related sites. These are normal people who lead very normal lives and would rather their information was not being exploited nor put at risk.
Altering the charge description or location for the subscription fee also protects the consumer from possible embarrassing conversations. Discretion is the name of the game in this industry.
Connection
Because of the nature of the conversations that are taking place on your site, connection speed and load times are premiere. Live chatting is a standard feature in today's market, don't let your website lag behind.
Subscription
If your business will be charging adult subscription fees ensure that they are consistent. One of the most common reasons the adult industry needs high risk merchant accounts is due to chargebacks. These pesky fees occur when a customer disputes a charge (for whatever reason) and your bank must issue a chargeback, resulting in a fee. Due to the nature of the industry along with the products and services that are typically sold, chargebacks tend to be much higher in number than other industries.
Keeping subscription fees consistent and timely will aide in your customers understanding when and what they will be charged at any given time.
Platform
Technology is a double-edged sword in terms of expectation. With examples of innovation consistently surrounding consumers, expectations for consumption are high. Resultingly, better innovations within the adult space are preferred. Ease of use and navigation are the two most desired elements on these platforms.
Niche Topics
Everyone has different needs going into a chat room. Some topics may be a little more specific than others and will need a subsequent outlet. Providing the right rooms or channels for these consumers will lure in the right customer base.