An invalid merchant ID error code is an alarming, yet common inconvenience many merchants must deal with when processing credit card transactions. While most card declines stem from your customer's issuing bank, declines producing an invalid merchant ID code usually have to do with your payment processor. The underlying issue producing this code could be as simple as a typo on your processor's end, but there are several possible problems associated with this error code—all of which we've conveniently outlined for your below! Follow along as we explain what a merchant identification number is, the various reasons an invalid merchant ID error code generations, and how to resolve this error so you can get back to doing what you do best—running your business!
What Is a Merchant Identification Number?
Your merchant identification number (MID) is a 15-digit numeral functioning as a digital address to your merchant account. Its main purpose is to direct funds earned from your business's transactions into your merchant account. If you don't know the MID associated with your merchant account, your payment processor can provide it to you.
Can you have more than one merchant ID number?
Yes, you can have as many MID numbers as you have merchant accounts. Each time you open a new merchant account, you receive a new MID number associated with the account. Because every MID number is unique to a specific merchant account, it cannot be associated with multiple accounts.
For example, a business with a brick-and-mortar store and an eCommerce store will have two MID numbers. eCommerce payment processing requires a different merchant account than retail processing and its affiliated account, thus two MID numbers.
What Does Invalid Merchant ID Mean?
As the name suggests, an invalid merchant ID error code communicates a problem linked to your MID number. This error code indicates that a MID was not found for a transaction, meaning there's no connection between your merchant account and your payment gateway.
Reasons for an Invalid Merchant ID Error Code
The disconnection between your merchant account and payment gateway may be caused by a bad gateway configuration, bank error, outdated hardware or software, improper card configuration, or terminated merchant account. We explore each of these issues in detail below.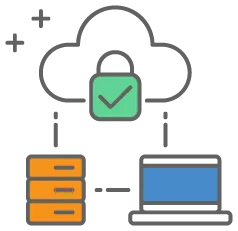 Your merchant account isn't set up or linked correctly
When you receive your payment processing solution, it should arrive pre-configured with your merchant account details. If your processing provider missed a number, inserted a typo, or made another mistake due to human error, you'll be unable to process payments. In this case, your processor must reconfigure the terminal or payment gateway on their end.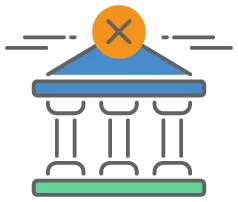 Bank error
While an uncommon reason for this error code, it is possible for a glitch at your bank to result in a processing issue. Contact your payment processor or acquiring bank directly to determine if you are the only merchant experiencing this or if there are others. If many merchants are experiencing this error, it indicates the likelihood of bank error. Depending on the situation, the bank will either tell you to wait it out or help you fix the problem.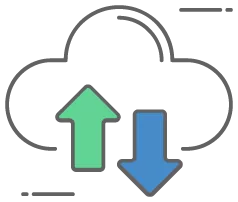 Outdated hardware or software
To improve security and user experience, payment gateways and processors update their integration methods. Confirm you are using the most reliable integration method and up-to-date software to avoid any processing errors.
Additionally, it's possible you were given a sandbox account. Merchant services providers often issue sandbox accounts to merchants as test accounts. When you're ready to use your merchant account, your provider will issue a real, ready-to-use account to you.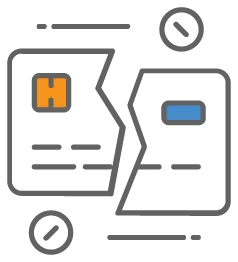 Improper card configuration
Your MID number may only be configured to accept certain card networks. By default, most payment processors set gateways to accept Visa and Mastercard cards. If a customer wants to pay with non-Visa and non-Mastercard cards, like American Express or Discover, you may need to set that up. Fortunately, this has a simple fix: contact your merchant services provider and request they configure the gateway to accept the card brand.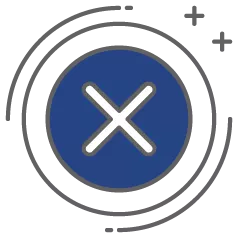 Closed merchant account
Finally, an invalid merchant ID error code may generate due to a closed merchant account. Banks may close your merchant account if they feel your account poses a financial risk. This may be due to suspicious activity, fraudulent activity, or a high chargeback rate. If you suspect your merchant account has been terminated, contact your processor as soon as possible.
What To Do If You Get an "Invalid Merchant ID" Error Code
When you receive an invalid merchant ID error code, the first thing you should do is contact your merchant services provider. Be prepared to supply as many details as possible, such as the card type, payment amount, and any other specificities associated with the transaction. The more details you give your provider, the faster they can pinpoint what's causing the error.
Although not a guaranteed fix, you can also reset your terminal or gateway to its factory settings to see if that resolves the error.
Decoding Invalid Merchant ID Codes: Final Thoughts
Any business accepting credit card payments will come across the inevitable invalid merchant ID error code. You can encounter this code for a number of reasons, all of which are listed above. What matters when you come across this error isn't the problem, but the solution. And at PaymentCloud, we pride ourselves on providing solutions. When you partner with us to obtain credit card processing, your merchant account manager will help you resolve any processing-related issues—be it an invalid merc