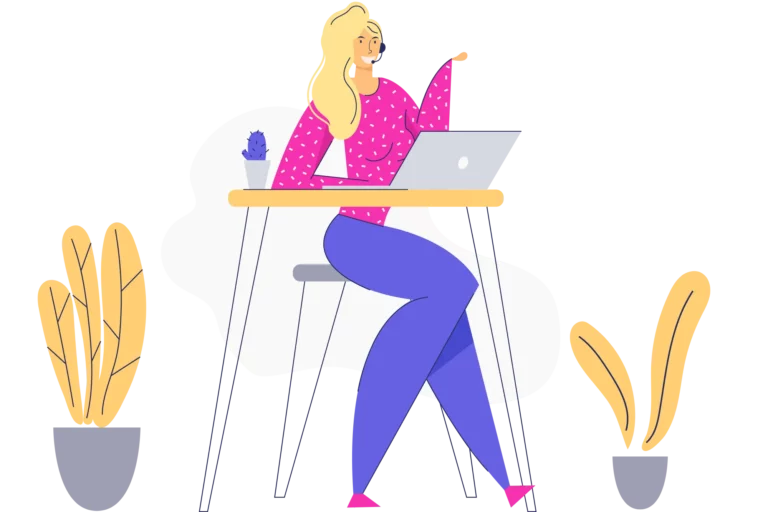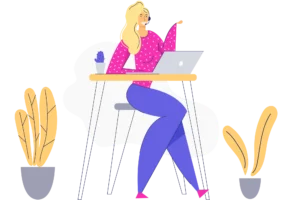 ACH disputes and chargebacks can be frustrating, so today we'll provide some insight on how to effectively mitigate them within your business. But for now, let's start at the beginning: the Automated Clearing House (ACH) Network is a widely used electronic funds transfer system in the United States that facilitates various types of transactions, most notably direct deposits and recurring payments.
Because ACH payments incur lower processing fees, they provide businesses with an easy, cost-effective way to accept electronic payments from customers. Additionally—instead of writing out physical checks, paying by debit or credit card, or setting up individual transfers—ACH payments provide a secure, consistent form of payment transfer that requires a single authorization. That's why it's the preferred method for setting up recurring debits for bills, such as monthly utility or car payments. The automated process is both safe and efficient; once the payer has authorized the transaction, the funds begin moving instantly. However, even within this simple system, problems like chargebacks and disputes can arise.
In this article, we'll discuss the ins and outs of ACH disputes, clarify what an ACH claim is, and explain how to handle ACH chargebacks within your business.
What Is an ACH Dispute or Claim?
An ACH dispute is a resolution process offered to customers of financial institutions who have encountered an unauthorized or incorrect electronic funds transfer. When an individual or business believes that an ACH transaction is unauthorized, fraudulent, or otherwise contains an error, they can initiate an ACH claim to challenge the transaction. Here, the party initiating the claim will inform the bank of the discrepancy and attempt to recover their funds.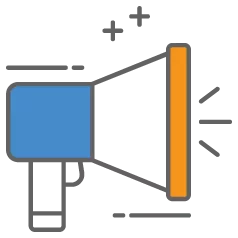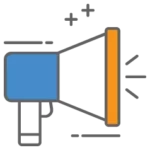 ACH Dispute Rules
As a merchant, there are a few rules you can abide by to help prevent disputes and claims:
Always obtain proper authorization before charging a customer
Provide customers with a receipt for every transaction
Have strong and available customer service to quickly answer questions
Ensure charges are clear so that customers can easily recognize where they're coming from
Maintain a consistent level of professionalism at all times
What Is an ACH Chargeback?
An ACH chargeback is a reversal of a payment made via the ACH Network. After an ACH chargeback, funds are automatically returned to the original bank account and the initial transaction is voided. It's important to note that chargebacks can occur for reasons such as disputed transactions, insufficient funds, and duplicate transactions.
Why would a customer dispute an ACH transaction?
As a merchant, it's important to familiarize yourself with why disputes happen. This helps you formulate the best ways to protect your business from chargebacks. Below are the three most common reasons that ACH transactions are disputed:
A customer was charged before the agreed-upon payment date
The payment amount was different from the agreed-upon amount
The customer never gave authorization for payment
More than one transaction went through
The charge was deemed illegitimate by the bank
Ensuring open lines of communication and providing excellent customer service are key elements in preventing the occurrence of disputes. In the following section, we'll explore a few recommendations for merchants to effectively manage these claims when they do occur.
Is there an ACH return fee?
Yes, you will pay an ACH return fee ranging from $2.00-$5.00. This return fee is most commonly referred to as a bounced check fee.
---
How Should You Handle an ACH Chargeback?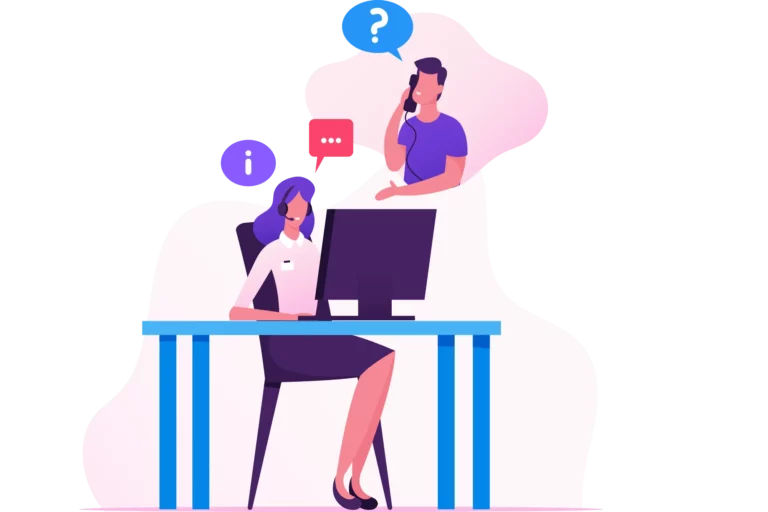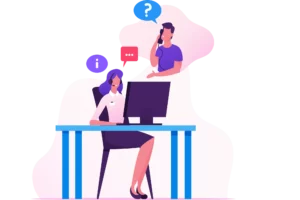 When a customer disputes an ACH payment, it's known as an ACH chargeback. Handling this type of dispute can be a tricky situation for merchants, as it should be handled professionally and with a clear head for the best resolution.
First, you will need to carefully assess the information the customer has provided. In order to alleviate and/or resolve any issues associated with the transaction, it's good to hear why they want to dispute the transaction in the first place.
If the customer's claim is valid, you may decide to proceed with refunding all or part of the payment, as you will likely lose the ACH chargeback dispute. If the claim from the customer is not valid, you can fight the chargeback. In the case of the latter, put together your own evidence to counter their claims. For example, if the dispute concerns unauthorized transactions or non-receipt of goods or services, it is important to provide evidence that validates the authorization, delivery, or provision of the requested product or service.
ACH Dispute Remediation Tips
Dealing with an ACH claim can be stressful, so having helpful suggestions to guide you can make all the difference. Here are some tips for ACH dispute remediation:
Keep Payment Records and Make Them Easily Available: This includes understanding ACH return codes, regularly reviewing bank statements, and documenting all customer contact.
Resolve Customer Disputes Quickly: Reach out to customers proactively and don't give them the runaround. Provide accurate answers to their questions while taking ownership of any issues they may have had.
Provide ACH-Related Training for Your Staff: Your employees will most likely be the ones speaking to your customers about ACH disputes, so providing them with all the necessary training will help them provide accurate and informed responses to your customers.
What to Do About Fraudulent ACH Returns
Although ACH claims can't be directly contested on the back end, the best course of action is to look at the chargeback reason code. If it's customer-initiated, chat with your customer. If the customer is disputing a large sum of money and a resolution can't be reached between you, you may need to consider hiring an attorney and settling the dispute in a courtroom.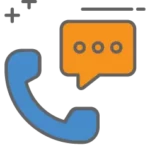 Contact the customer
In the world of ACH disputes, communicating directly with the customer can have incredible advantages over any other form of dispute resolution. For starters, this direct approach gives you the opportunity to fully understand the issue. Something prompted them to dispute the transaction in the first place, so it's helpful to understand how to prevent this in the future.
It's also possible that they didn't realize they disputed a transaction that was legitimate. Your customer may have made a mistake, forgotten that they agreed to the transaction, or not recognized your business name. (The latter is common if you use your legal name for billing rather than your DBA.) Contacting the customer will make clear what happened, which could end up benefiting both parties involved.
In many cases, you can simply solve the problem with good communication, and in turn, the customer might contact their bank to cancel the dispute or authorize a new transaction to settle the bill.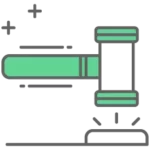 Consider hiring an attorney
Navigating an ACH dispute can be challenging, especially when resolution attempts through email exchanges or phone calls prove unsuccessful. In these cases, if the dispute remains unresolved, the recommended course of action is to seek legal support. Hiring an attorney during this time can be valuable because they have the expertise and resources needed to help you navigate the complexities of ACH claims.
---
How to Prevent ACH Chargebacks and Returns
ACH chargebacks and returns can be expensive and time-consuming for merchants, but thankfully they are relatively rare. This is because ACH payment reversals are limited to issues concerning the payment, not the purchased product or service, unlike credit card chargebacks. To avoid the headaches, however, it's always important to try to prevent them from happening in the first place.
Although there is no way to guarantee a chargeback or return won't happen, the following three rules are good to implement into your business model to help minimize their occurrences: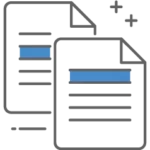 Documentation
Because banks are held to a high standard of regulation, there's a low tolerance for improper charge origination, and ACH chargebacks are typically taken more seriously.[1]NACHA. "ACH Network Risk and Enforcement Topics | Nacha". Accessed on June 2, 2023. As such, banks typically ask about the mechanics of the transfer: Do you have the paperwork proving customer authorization in writing? Did the charge fall within the agreed-upon parameters?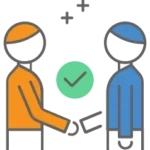 Accessibility and Transparency
Many chargebacks and returns happen because the customer is unhappy with a certain product, price, delivery date, etc. An easy way to prevent chargebacks like these is to have excellent communication with the customer. Simply providing an accurate product description or answering questions before the purchase can help prevent disputes.
It's also important to make sure that all pricing, shipping methods, expected shipping dates, taxes, and terms & conditions are clearly listed. Setting customer expectations upfront is an important part of running a transparent business, and it will also help you avoid disputes related to confusion in the long run.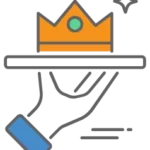 Brand Recognition
Oftentimes, a customer will fight a charge because they don't remember or recognize the name of the company. Although this is a simple mistake, it is also why billing descriptors on statements are hugely important. When you have an easily identifiable company name and product description, customers are less likely to mistake the transactions for fraud. And if your company does recurring payments, a text or email reminder is also a great way to remind customers of an incoming charge.
---
Final Thoughts on Handling ACH Disputes
ACH chargebacks and disputes can be tricky for merchants to navigate because they are usually time-consuming, require a lot of paperwork, and can even be costly. However, merchants have the power to reduce their risk with proper handling and preparation. Keeping updated records of ACH transactions and communicating clearly with customers and banks is a great way to prevent them from happening.
When you partner with PaymentCloud as your ACH payments provider, you'll access all the necessary resources to effectively manage any ACH disputes that may arise—ensuring smoother operations and enhanced customer satisfaction within your business!
---
---
FAQs About ACH Disputes
Can customers dispute ACH transactions?
Yes, a customer can dispute an ACH transaction. That being said, there are fewer reasons a customer can file a dispute for an ACH payment than a credit card payment.
How long do my customers have to dispute an ACH transaction?
Customers have between 90 and 120 days to challenge a dispute once an ACH transaction has taken place.
What is the average ACH dispute time frame?
ACH claims can take anywhere from a few weeks to several months to be resolved.
Are business bank account ACH chargebacks different?
ACH chargebacks for business bank accounts can be a bit more complex than those for personal accounts. With business accounts, the merchant or seller is responsible for the charges, often needing to prove that the customer authorized the transaction in question. Merchants also need to follow specific regulations regarding how long they have to respond to chargeback notices.
The complexity of chargebacks for business bank accounts makes it important for merchants to understand their rights and responsibilities in the event of a chargeback.
What industries have the most ACH disputes?
Most ACH disputes impact merchants that have recurring payments or subscription plans. As such, we highly recommend setting up a text or email reminder before charging your customer.