You've probably used a physical credit card reader when making purchases at a retail store or restaurant. And, chances are, that have also shopped online and entered card information over the internet to purchase products or services through a payment gateway. Using credit cards at these terminals is commonplace and most people have used them. In fact, the use of credit cards account for over 34% of transactions in North America according to Worldpay's Global Payment Report 2018.
But there is another section of online transactions that are often forgotten: phone, email, and physical mail credit card processing through a virtual terminal. The main difference between a virtual terminal and a payment gateway is that a virtual terminal is used by the business owner or an employee in which they manually enter the card info. Customers never see the terminal. There are a few advantages of having virtual terminal functionality for your company and some industry types couldn't live without it. Find out why you should leverage this platform for your own business ventures.
Top Advantages of Using a Virtual Terminal
1. Virtual terminals have lower rates
With a virtual terminal hooked up through your merchant account, you're able to process payments that customers have mailed or provided over the phone for noticeably lower rates than other cards, not present transaction types. These transactions are often referred to as MOTO (mobile order/phone order) payments.
Let's say that you have a physical terminal where you take both in-person and phone orders. This means that you are keying in card information while your customer is on the phone or communicating via email. For in-person payments, you will be paying a lower rate because they have a lower risk level attached to them. But for the keyed in transactions, your rate falls into a separate category called "non-qualified". This category is charged at a much higher rate. There are two reasons for this:
You are 'misusing' the terminal. By this, it means that you are using a POS (point-of-sale) device in a way that it was not intended to be used. It should be a last resort to key in transactions on a physical terminal.
Card not present transactions are more expensive. They have more fraud associated with them and have the ability to cost your acquiring bank a lot of time and money.
Accepting card not present payments through a physical terminal is more expensive, not sustainable, and not scalable.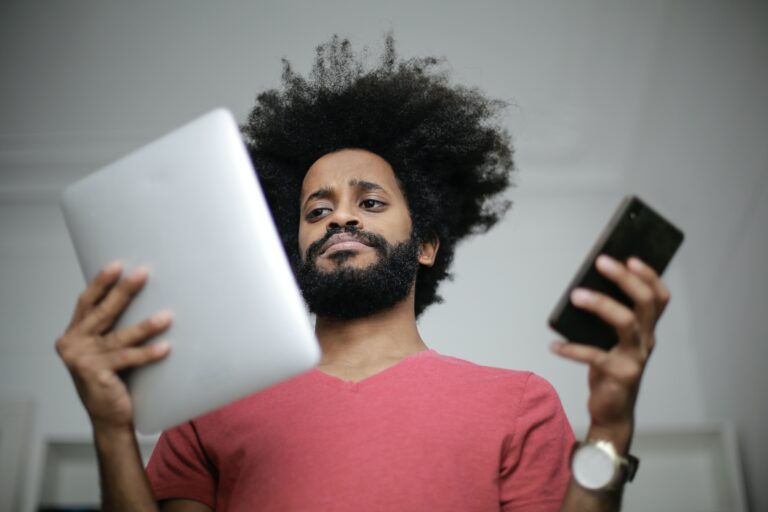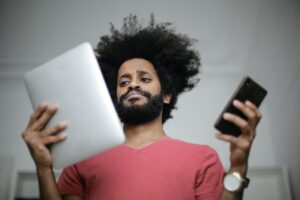 A virtual terminal is the answer
This is where the virtual terminal is an advantage. Instead of key entering all of the cardholder data into the terminal, enter it onto the virtual terminal. You will take advantage of lower rates than keyed in transactions in addition to the added functionalities mentioned below.
To process a payment using an online virtual terminal, you simply have to log in to your account and type in the credit card information. It takes two to three business days from submitting the payment until the funds become available in your bank account.
An online virtual terminal is the answer to a business that doesn't have a need to physically take credit cards. Your card-not-present transactions will be charged at a percentage point less than if you used a card reader. All while providing you with the ability to take MOTO payments. You save money while providing your customers with the payment channel that works best for them.
2. Recurring payment options are built-in
Another advantage of an online virtual terminal is that you have the ability to set up recurring payments. Many industries find that recurring, subscription businesses are becoming more popular in the culture of payments. Because of this, more customers are expecting these types of payments and more businesses are implementing them. This functionality isn't available on physical credit card readers.
For a business that offers a subscription or membership, this capability will allow you to save time and automate the process. Common industries that use recurring billing include…
Automating your recurring payments will also improve your business' cash flow. Customers not only expect to have this type of convenience but they tend to stay subscribed longer when they sign up for a recurring service. To use this functionality on an online virtual terminal, you simply have to enter the credit card information and set up the recurring date.
3. Customer data storage is secure
When you start accepting credit card payments, your business becomes responsible for safeguarding your customer's information. You must abide by the PCI DSS compliance rules when taking customer payment information. If you have a paper trail of customer transactions, you're putting their information at risk.
A virtual terminal set up through your merchant account is an advantage because it automatically follows the PCI DSS rules through your provider. Your customers' credit card and other sensitive information are stored securely in a way that your business is protected from a data breach.