Because a good credit score plays an integral role in businesses obtaining insurance coverage, accessing lower interest rates, and securing better funding options, credit repair software can truly make or break a business. Without a strong business credit score, a business may struggle with cash flow problems, soaring borrowing costs, and limited options for risk protection. Additionally, owners of businesses with poor credit may have to use personal assets to secure financing, resulting in unwarranted financial risk.
While building credit can be challenging for new businesses, repairing bad credit can also be tricky. If your existing business credit score is below average, you might wonder if there is an affordable way to repair your credit. Thankfully, we've put together a list of our top choices for you!
In this guide, we explore credit repair software and how it can help you fix your business's credit. We detail how it works, what to look for when choosing software, and which products offer the best advantages. In addition, we also dive into different options for entrepreneurs who are interested in starting credit repair businesses. Let's get started!
What Is Credit Repair Software?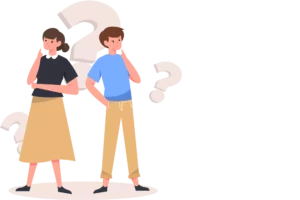 Credit repair software is a tool that helps automate the process of improving a credit score. It analyzes your credit report and automates the task of disputing removable credit events. Removing negative events—such as late payments, missed payments, and hard inquiries—can significantly help you improve your business credit score.
Some standard features of credit repair software include:
Credit report analyzation
Automated disputes
Custom dispute letters
Dispute follow-up letters
Credit monitoring
Comprehensive training
Central management portals for disputes
Credit progress tracking
Educational resources
Live demos
While there are both consumer and business credit repair software products, in this article, we only explore credit repair software for businesses. Credit repair software can be especially useful if your business credit score is impacting your ability to access funding for working capital, purchase affordable insurance, or conduct other necessary business activities.
How Does Credit Repair Software Work?
Though credit repair software features vary from product to product, the software for business owners usually includes automated credit report screening, dispute letter creation, and follow-up letters. Essentially, this software can help businesses identify the negative items on their credit reports and streamline the process of asking credit reporting bureaus to remove unfavorable items.
What to Look for When Shopping for Credit Repair Software
Choosing the most efficient credit repair software for your business needs is an essential part of improving your credit. So, what features should your credit repair software have? Let's explore the five most important features to look for when choosing a product:
1. Dispute services
The primary purpose of credit repair software is to dispute negative credit events on your credit report. Whether it's missed payments, credit inquiries, or any other events negatively impacting your credit score, you need a software program that can help eliminate them.
You can explore the different types of dispute services available with each software. Some common features include dispute letter creation, automated letter printing, follow-up letters, and dispute management support.
2. Money-back guarantees
Choosing a program with a money-back guarantee can be very beneficial. Credit repair software isn't cheap, so selecting a product with refund agreements is an excellent way to reduce the risk of paying for ineffective services.
3. Business credit features
While many credit repair software options are available, not all products provide services for businesses—some only work for repairing individual consumer credit. If you're looking to protect your business, make sure to do your research and partner with a service offering business-specific solutions.
This also means you must find a software product targeting one of the three major credit reporting bureaus for businesses: Experian, Equifax, and Dun & Bradstreet. Just as Dun & Bradstreet only caters to businesses, keep in mind that there are other bureaus out there only catering to individuals.
4. Management features
Business credit scores usually contain hundreds of data points. As such, raising and tracking disputes can be a complex process. Be sure to determine the management features available with the product, as managing every dispute on one platform can greatly simplify the project of repairing your business's credit score.
5. Automation
One of the primary purposes of credit repair software is to reduce the effort it takes to dispute credit events. That said, it's critical to assess exactly how much automation is available through your credit repair software. If there is no automation available for you, there's a good chance you'll waste a lot of time filing and tracking disputes.
---
Tips for Comparing Credit Repair Software Programs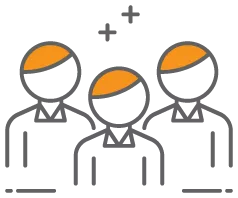 Check consumer watchdog groups
Once you have a shortlist of products to choose from, it's time to do some research. Start by using consumer watchdog groups like the Better Business Bureau to determine if the company is reputable. These groups host customer reviews, complaints, and information regarding disputes. If you see any major red flags during your research, it might be best to avoid using the software.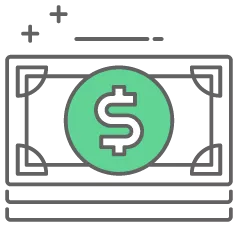 Consider pricing structure
Next, it's time to consider your credit repair software's pricing structure. Some software companies charge a one-time software fee, while others charge a monthly (or annual) fee for services. So, which is better?
In terms of price, it's clear a one-time fee is favorable. However, choosing a credit repair company with a subscription-based model might be advantageous if you're going to use the service long-term. The main advantage of the subscription-based business model is that it encourages new investment in the software. Meaning the software producer is incentivized to continuously update and improve the product. Software without the correct updates can result in exposure to viruses and other issues.[1]E2E Technologies. "Perpetual vs annual vs subscription: which software license is best?". October 28, 2022.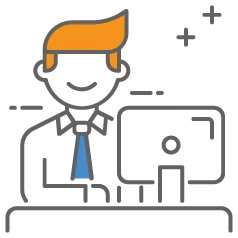 Consider ease of use
Lastly, it's time to determine how easy each software program is to use. If you don't have credit repair experience, choosing a software product with a user-friendly interface is essential. For this reason, we recommend you choose a software solution with a central dashboard that simplifies the management of disputes, the process of checking for deletions, and the analyzation your credit.
Likewise, if you can find a credit repair software option that automates the process of sending letters to lenders and credit bureaus, this can help save you time. The less manual work you need to do to repair your credit, the more you can focus on other areas of your business!
---
Top Three Credit Repair Software Program Options
1. DisputeBee
Price: $99 per month
As its name suggests, DisputeBee is a software product that streamlines the process of filing disputes for items on your credit report. So, how does this product stand out from the crowd? For its business users, DisputeBee offers custom letter sequences to assist with each stage in the dispute process. Because credit reporting bureaus can be stubborn, having a strong system in place is a huge benefit when requesting items be removed.
With this software, you start by importing your credit reports. After this, DisputeBee takes over. The software automatically creates dispute letters based on the items on your credit report. You can then print these out and mail them to the corresponding credit bureaus.
When you receive responses to your letters, you can upload these to DisputeBee, which then generates further correspondence and tracks your progress. For its monthly fee of $99, businesses have access to bulk letter generation, Zapier integration, accessing email via API, and other convenient features. Another asset of the DisputeBee product is its dashboard. Its user-friendly interface makes it easy to manage all your disputes from a single location.
Lastly, DisputeBee wants its clients to understand every aspect of credit, including credit disputes, credit repair, and other credit-related topics. They have extensive educational material available to help you improve your understanding.
2. Dun & Bradstreet CreditBuilder
Price: Starting at $149 per month
Dun & Bradstreet is one of the most recognized credit bureaus in the commercial credit space. Unlike Experian and Equifax, Dun & Bradstreet does not offer consumer credit services. The company combines information from around 28,000 data sources to create its credit profiles for businesses.[2]Dun & Bradstreet. "Investor Relations". Accessed October 28, 2022.
The Dun & Bradstreet Credit Builder platform allows businesses to monitor and build credit. Users can track credit, receive updates on changes, submit up to twelve trade references, monitor emails on the dark web, and more. While this doesn't provide the same dispute automation features found in other credit repair platforms, it offers excellent tools for monitoring and building business credit.
While the entry point for this service starts at $149 per month, it comes packed with many features. However, you can upgrade to the CreditBuilder Premium plan with additional features for $199 per month.
With the CreditBuilder Premium plan, you benefit from even more dark web monitoring, additional peer benchmarking, and complete trade references for on-time payments. (You only receive 12 with the CreditBuilder Plus plan.) Lastly, the CreditBuilder Premium plan also provides its clients with "Business Information Reports," which can help you assess potential competitors and their associated risks. Both CreditBuilder plans at Dun & Bradstreet allow users to benefit from a sleek, all-in-one dashboard.
3. TurnScor
Price: Starting at $495 per year
TurnScor brands itself as a cost-effective alternative to using a lawyer or a third-party dispute service. While a big promise, there's no doubt it's one of the most advanced credit repair software products on the market.
What makes TurnScor so great? You can access credit reports, identify negative credit items, generate rebuttal letters, and track your progress. Plus, you'll be able to update your credit information at leading credit bureaus. TurnScor also has an in-house lawyer, making it easy to access expert advice. And at the end of the day, credit repair can often become a legal process, so it's good to have an attorney on hand.
TurnScor takes a holistic approach to credit repair. The platform offers a stream of additional resources that can help you maintain excellent credit long after improving your score.
While $495 is a hefty upfront cost, the platform gets cheaper with time. If you renew after your first year, the next year's price will be 50% off. It's worth taking a look at this platform if you want new-age credit repair technology—and luckily they offer a 60-day money-back guarantee!
Credit Repair Software for New Credit Repair Businesses
The above focused on credit repair software that can help businesses rebuild their own credit, but there are options available to entrepreneurs looking to start credit repair companies.
If you want to help individuals and business owners improve their credit, the main part of the job is to file disputes and analyze credit reports. However, doing so without supporting software can be quite a tedious task, as you have to track their progress, disputes, and other metrics.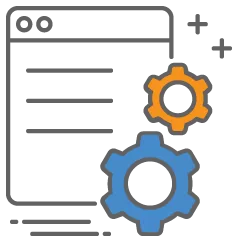 What features do I need?
1. Automation or Backend Fulfillment
If you want to focus on building your business and attaining new clients, you need software that can handle the backend process of disputing credit events. By utilizing software that automates the process, you can spend less time removing negative credit events and more time nurturing your business operations.
2. Customer Onboarding
Many software businesses streamline the onboarding process by implementing custom procedures. This can make signing up for your services much easier for your customers.
3. Client Number Flexibility
If you want to scale your business, ensuring your software can handle more volume is crucial. First, check if there are any limitations on the number of clients your software product can support, then check if you need to upgrade to a more expensive plan when you want to add more clients to your portfolio.
4. Internal Payment Options
Finding a software solution with internal subscription payment options is an excellent method for simplifying how you accept payments. However, make sure your software provider isn't charging an extortionate amount to process these transactions.
5. CRM
Customer relationship management (CRM) software allows businesses to manage customer relationships more efficiently. CRM software may include features that manage customer payments, offer rewards, message customers, and process sales.
Finding software that includes customer relationship management can help you better manage your customer relationships and even improve retention. In fact, evidence suggests CRM software can improve sales by up to 29%.[3]Thrive My Way. "113 Impressive CRM Stats, Facts, and Trends 2022". October 28, 2022.
---
The 7 Best Software Programs for Credit Repair Businesses
1. Client Dispute Manager
Price: Starting at $50 per month
Client Dispute Manager is a full-scale software solution that simplifies the management of credit repair businesses. As its name suggests, the primary role of this product is to help you manage disputes on behalf of your clients. The cloud-based software offers an intuitive dashboard, allowing you to view client credit scores, manage disputes, check deletions, and produce letters.
The company offers live support staff to help you with every stage of the integration process. You can also access weekly classes that help you get more from the platform. And it gets even better: Client Dispute Manager allows you to try its platform for free, with no credit card necessary, so there's zero risk involved in testing it out!
2. DisputeFox
Price: Starting at $129 per month
DisputeFox is another credit repair software program designed for entrepreneurs who want to start a credit repair service. Whether you're a veteran in the industry or a newcomer to credit repair, DisputeFox makes it easy to manage your credit repair business. You can track letters, automate correspondence, view live updates, and maintain a dispute library.
One advantage of this software is that it implements constant updates. Unlike other credit repair software companies, DisputeFox is committed to long-term improvement. The company recently added a quick search archive, affiliate detail improvements, additional billing cycles, and improved customer payment options. Best of all, there's a 30-day free trial, so you won't have to commit until you know it works.
3. TrackStar by HTDI
Price: Starting at $99 per month
Established in 2004, this all-in-one solution is more than just a backend credit platform—it has unique sales tools to help you convert leads and generate more business. It also has in-house subscription management tools to help you process payments.
TrackStar makes it easy to store data, track disputes, manage credit repair timelines, and communicate with customers. The company also offers in-depth training along with many tips and tricks to help you improve your credit repair business. Of all our credit repair software recommendations, few provide the same tools and resources as TrackStar.
4. Dispute Suite Platinum
Price: Starting at $300 per month
If your business is searching for an intuitive platform for managing its credit repair services, it's hard to find a better option than Dispute Suite Platinum. It's a multi-user software solution, so everyone working for your business can access the backend of services.
The platform allows you to build custom websites, develop unique letter templates, and connect with existing databases via API. You can also access compliant contracts to help you stay within legal frameworks when onboarding new clients. And unlike other credit repair software products on our list, you can even use this platform to outsource fulfillment.
5. Credit Money Machine
Price: Starting at $179.97 per month
Credit Money Machine is one of the most suitable options if you want a fully automated credit repair platform. With Credit Money Machine, you benefit from a platform that automates the process of identifying derogatory credit items and producing custom letters to send to bureaus. Plus, their extraction process makes it easy to import negative credit items.
Credit Money Machine has an in-house payment system, making it easier to accept payments. Additionally, its customer and affiliate portals help you manage both ends of the business.
6. Credit Admiral – Captain Plan
Price: Starting at $199 per month ($599 per month for Captain Plan)
Another useful software company for use within a credit repair business is Credit Admiral. Credit repair operations that use this service benefit from credit report uploads, PII disputing, first-party disputing, third-party disputing, and internal messaging platforms for staff.
Credit Admiral has a very useful app and customer portal, making it easy for your clients to track their credit repair progress. As a full-scale CRM, you can manage every stage of your customer relationship within this platform.
It's made four different plans available to its users: Seaman, Lieutenant, Commander, and Captain. If you plan on building a large-scale credit repair business, we recommend the Captain Plan. Not only is this plan the most advanced, but it also allows you to manage up to 2,000 clients at a time.
7. Credit Karma
Price: Free
Credit Karma is an online credit resource famous for its credit monitoring services. While this is a popular credit monitoring platform for consumers, it doesn't offer automated credit repair services. However, Credit Karma does provide excellent online resources you can use to understand business credit and learn about disputes. It can be a good starting point if you want to build a credit repair business.
---
Are There Other Ways to Improve Your Credit?
Credit repair software isn't the only avenue to rebuilding your business's credit file. Below are five additional strategies for improving credit!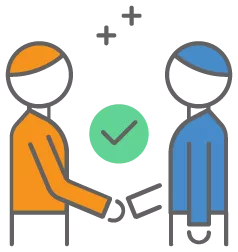 How third-party support can help
If you have a generous budget, it's worth considering a third-party credit repair service. This route involves hiring law firms with experience disputing credit events and removing items from your business credit report. While this gives you access to credit experts willing to fight for your business, it comes at a high cost.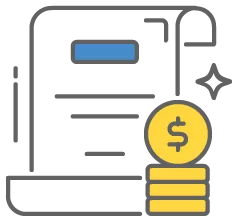 Loans for rebuilding credit
Many business loan options are available, and help rebuild credit. Some of these loans require collateral and other assurances, while others don't. Either way, securing a loan while your business has subpar credit can help jumpstart the process of rebuilding it—just make sure you can afford the interest!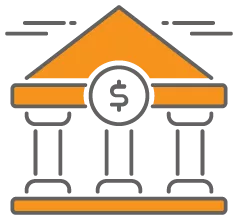 Second-chance bank accounts
Second-chance bank accounts are offered to parties with poor banking histories. Nearly 17 million people in America do not have bank accounts, and many of these individuals also don't have the option to get one. [4]Vox. "Nearly 17 million American adults don't have bank accounts. Here's one way they can build credit.". Accessed October 28, 2022.
You may consider applying for this type of account if you have previously conducted activities that potentially put your name on one of the bank's blacklists. These activities include not paying fees or allowing checks to bounce. A second chance bank account can help you rebuild your financial history.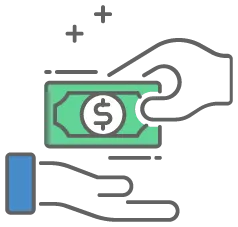 Net-30 or Net-60 accounts
If you want to improve business credit, Net-30 or Net-60 vendor accounts can help, as these vendor accounts report your payment history to credit bureaus.
How is this helpful? By choosing a vendor that reports your payment history to bureaus, you establish a positive history, which can improve your credit score. On the flip side, if you work with vendors that don't report to credit bureaus, your on-time payments won't help improve your business credit.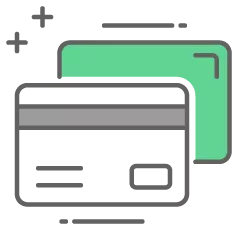 Secured credit cards
Lastly, it might be time to explore "secured" credit cards if you are unable to secure traditional credit cards. These types of cards require collateral in exchange for a credit card. For example, a secured credit card provider may ask for a deposit of $500 to provide you with a $500 credit card limit. While this may sound similar to a debit card, the credit card provider will report your revolving utilization and payments to credit bureaus, which helps establish better credit.
Credit Repair Software: Final Thoughts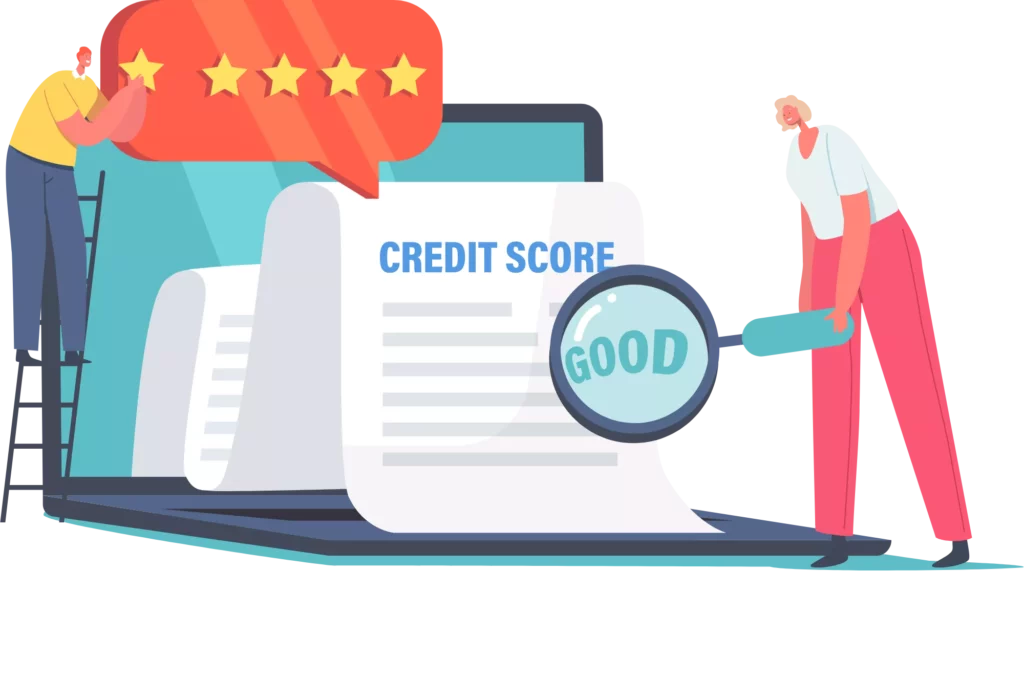 Hopefully, we've provided more insight into the different credit repair software options used by businesses repairing their own credit and by credit repair businesses servicing others. There are several benefits of using credit repair software to improve your business's credit score—it can help you access better interest rates, loan options, and insurance premiums. But even with the help of these programs, it can still take time to increase your business credit score. In the meantime, take advantage of our low-cost processing options for high-risk businesses to secure a merchant account today!