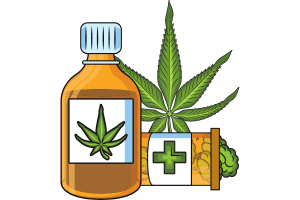 If you're thinking about starting a CBD business in Tennessee, securing a CBD license is an indispensable part of the process. In a state still penalizing marijuana possession without a medical marijuana program, the thriving $200 million CBD market of Tennessee might come as a surprise. [1]The Tennessean. "Tennessee Gov. Bill Lee signs new law on delta-8 products. Here's what it does." Accessed on August 2, 2023. But despite stringent 2023 regulations—such as a 21+ age restriction and a 6% sales tax, many argue that more regulation in the cannabinoid sector would benefit the industry.
If you're mulling over the idea of establishing a CBD business in Tennessee, you'll need to secure a CBD license before anything else. This article will walk you through the regulatory hurdles, licensing considerations (whether you plan on selling, growing, processing, or distributing hemp-derived CBD), and additional requirements to kick off your exciting venture in the "Volunteer State."
How to Start a CBD Business in Tennessee
The pathway to starting a CBD business is similar to starting any other business in Tennessee, aside from a few specifics. Let's go over the stuff you'll need to do:
Register your corporate entity and business name with the Tennesee Secretary of State.
Enlist your business with your county and/or municipal clerk if your gross receipts exceed $100,000. Otherwise, apply for a 'minimal activity' license for $3K to $100K.
Obtain a business license and cover your business licensing fees (a separate $15 application fee applies).
Apply for your CBD licenses and permits via the Tennessee Department of Agriculture (TDA).
Obtain an Employer Identification Number (EIN).
Familiarize yourself with your employer's responsibilities and all state labor laws.
Understand the sales and use tax in TN and register with the Department of Revenue's online platform.
Ensure your business is zoned correctly and insured.
Open a business bank account and locate a high-risk merchant service provider to open a merchant account.
Secure investments and apply for funding if required.
Trademark your brand and products as necessary.
You will need to overcome some unique obstacles associated with your engagement in the industrial hemp and CBD products sector. Begin by determining whether you should obtain your 3rd-party tested CBD products from reliable wholesale suppliers or establish your own supply chain. This ensures certification of the THC/CBD content and laboratory testing for contaminants. Additionally, staying on top of business operations will help you prepare for any unannounced state inspections and missed deadlines for annual permits. The easiest way to be proficient in Tennessee's cannabis regulation is by staying updated on all changing legislation.
How to Get a CBD License in Tennessee
Since hemp's federal reclassification, Tennesseans have not needed to apply for a special license to sell CBD products. However, the Tennessee Department of Agriculture oversees hemp production in the state, and different permits are required based on the nature of your business. In newly-passed legislation, the state will mandate a Seller's permit for retail CBD sales starting in January 2024.
Now and in the future, cultivating or processing any amount of hemp necessitates a hemp producer's license. If you intend on selling seed, you'll need to secure a seed dealer license. And if you plan on transporting any rooted hemp plants and/or harvested hemp for commercial use, you'll need a movement permit.
For guidance on setting up your CBD business, consider collaborating with a qualified merchant provider or reaching out to the Hemp Alliance of Tennessee (HAT). HAT is a non-profit association providing inspections, support, and guidance for the hemp industry.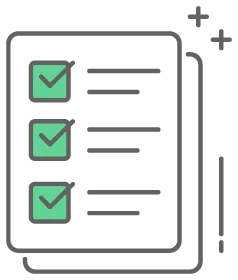 CBD License Application Requirements for Tennessee
You can apply for a Hemp Producer, Hemp Propagator, or Hemp Broker license based on what constitutes most of your business. While filling out the application, you'll be required to share your business information and meet the following criteria:
Comply with state regulations and pay all required annual fees.
For manufacturing facilities, you must agree to reasonable inspection and sampling at random times and hand over non-compliant products.
Undergo criminal background checks. Individuals are ineligible for licensure within 10 years of a drug-related felony conviction.
Pay a 6% retail tax on the retail sale of hemp-derived cannabis products.
Please keep in mind that different business types have specific licensing requirements and applications in Tennessee. If you aim to sell CBD products, you'll need a TDA Hemp Seller's permit starting in January 2024. Revenue from the new tax will contribute to the state regulation of hemp-derived products.
Laws & Regulations for Selling CBD in Tennessee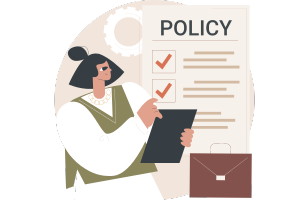 The federal U.S. Farm Bill of 2018 legalizes the purchase, possession, use, and sale of hemp-derived CBD with less than 0.3% of THC concentration in Tennessee. Moreover, cultivating, growing, and manufacturing hemp to make CBD products is legal, but only if you acquire a license from the Department of Agriculture.
Governor Bill Lee signed new regulations into law around cannabinoids in 2023, the most notable of which include the regulation of Delta – 8 products, a 6% new sales tax, and a new Seller's permit. Here's a list of the new regulations in more detail:
The Department of Agriculture will require a valid selling license and inspect all product dosages.
Sellers and distributors must verify age proof or incur a $1000 fine and a class A felony charge.
No sale of Delta-8 and Delta-10 within 1,000 feet of a K-12 school.
Selling or marketing to anyone under 21 is prohibited; including ads featuring comic books, video games, television, or movie characters.
No edible products in the shape of animals or cartoon characters.
A 6% tax on all hemp-derived products.
All CBD products must undergo lab testing, comply with all labeling requirements, and use child-resistant packaging.
Retailers selling hemp-derived cannabinoids must obtain a license ($250) from the state agriculture department by Jan. 1, 2024.
Despite stricter controls, these regulations aim to enhance the safety and regulation of Tennessee's flourishing hemp industry.
How to Renew Your CBD License in Tennessee
You must renew your CBD license with the TDA annually and before June 30th each year following issuance. This applies whether you're a hemp producer, propagator, or broker. Submit your application, map, criminal history report, and an additional annual fee of $250, along with your proof of incorporation registration (or business license and EIN). All successful applicants will receive a license to keep on file and display.
Start Selling CBD in Tennessee
To start selling CBD in Tennessee, you'll need to register your business with the state and follow all setup requirements. Be ready for any unannounced state inspections and ensure your employees understand the new age restrictions on CBD sales. It's also good to keep in mind that in addition to the standard 7% sales tax on all taxable products, a new 6% sales tax applies to customers (exempting hemp-derived fiber, grain, and topical products).
Finally, due to the high-risk nature of the CBD industry, it's wise to partner with a high-risk merchant service provider to accept card payments from your customers. This way, your business will have access to specialized support, increased chargeback limits, and advanced fraud prevention software. With a CBD merchant account, you'll have the resources you need to reach your full potential in the emerging CBD market!
Tennessee CBD License: FAQs
Is CBD legal in Tennessee?
CBD is legal in Tennessee as long as it contains less than 0.3% THC. Please note, however, that marijuana possession is still illegal in Tennessee, punishable by fines and up to eleven months in prison. That's why it's important to regularly test your CBD products, source them reliably, and stick to the laws regarding THC levels. In other words, follow the regulations and laws for the procurement and production of CBD products carefully, and do not mistake cannabis laws for hemp laws.
How much does a CBD license cost in Tennessee?
Currently, a license to grow, propagate or broker hemp plants costs $250 – $350. Starting Jan 1, 2024, this license will likely go up to $500 (based on acreage or other qualifiers). The TDA website provides a current fee breakdown: [2] Tennessee State Government. "Hemp Producer Application". Accessed on August 2, 2023.
Producers < 5 Acres: $250
5-20 Acres: $300
20 acres: $350
Propagator/Broker: $300
On top of these permit fees, there are also the state's standard business registration fees of up to $300 for LLCs and $100 for corporations, etc.
Can you sell CBD without a license in Tennessee?
Starting in January 2024, you won't be able to sell CBD without a permit from the Tennessee Department of Agriculture. [3] Tennessee Department of Agriculture. "Forms and Publications." Accessed on August 2, 2023.
How long is a CBD license valid in Tennessee?
You'll need to renew your hemp seller's and/or producer's licenses annually by June 30th each year.