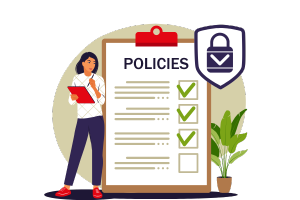 Navigating New Jersey's CBD licensing process necessitates a grasp of evolving CBD regulations. Thankfully, New Jersey's proactive approach to CBD regulations is fostering a landscape for CBD entrepreneurs to succeed.
In the Garden State, there's a deliberate effort to welcome CBD ventures while adhering to federal laws. State regulations such as the CREAMM Act, alongside established medical marijuana rules, are growing the expansion of the consumer market in New Jersey.
If you're interested in starting a CBD-based business in New Jersey, this article will provide a high-level overview of the process you can follow to get your CBD license in the state. Although selling CBD products is legal, CBD businesses are often classified as high-risk. To help clear the air, let's dive into the steps for starting your CBD venture in New Jersey.
How to Start a CBD Business in New Jersey
Launching a CBD business demands meticulous planning and strict compliance with state guidelines. While some CBD products, such as those derived from hemp, are viewed as agricultural byproducts with lenient regulations, those sourced from cannabis are seen differently. These are considered controlled substances and are therefore subject to rigorous regulations. [1] New Jersey State Legislature. "Chapter 238". Accessed August 23, 2023. Before introducing CBD products to the market, you'll need to have a profound understanding of the market dynamics and the products you intend to offer. Below are the fundamental aspects to consider when launching a CBD business in the Garden State.
How to Get a CBD License in New Jersey
Licensing for CBD businesses in New Jersey is overseen by the state's Departments of Health and Agriculture. To secure your CBD license, follow these general steps: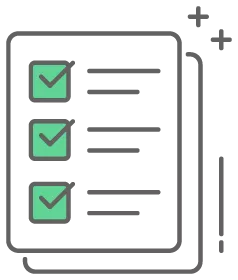 Steps to Getting Your License
Step 1: Familiarize Yourself With the Requirements Outlined by the New Jersey Department of Agriculture (NJDA) Hemp Program
Identify the license type that aligns best with your operations—be it cultivation, processing, or retail of hemp-derived CBD products.
Step 2: Develop A Business Plan
A well-structured business plan is indispensable. Detail facets like your business model, target demographic, product line-up, suppliers, promotional strategy, and financial projections. This not only steers your business but it could also be mandated during the licensing process.
Step 3: Fill Out and Submit The Application
Download the relevant application kit from the NJDA website. [2]New Jersey Department of Agriculture. "New Jersey Department of Agriculture". Accessed August 23, 2023. Diligently adhere to the guidelines specified in the kit and ensure all details on the form are accurate. Then, attach the application fee, which is roughly $50 (as of this publication).
Step 4: Submit Fingerprints and Undergo Background Check
If you're applying for the first time, you'll need to submit a set of fingerprints (recommended at least 2 weeks before the application deadline). The New Jersey State Police (NJSP) will take your fingerprints and might seek additional details for a comprehensive criminal background check.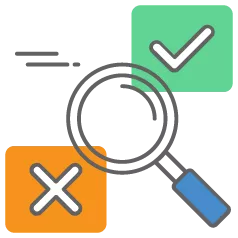 License Types in New Jersey
New Jersey's CREAMM Act has rolled out six distinct license categories for businesses operating in the recreational cannabis sphere. These categories are described below.[3]NJ.gov. "CREAMM Act". Accessed August 23, 2023. Additionally, applicants have the option to apply for a temporary conditional permit. This permit enables businesses to operate legally as cannabis cultivators, manufacturers, wholesalers, distributors, retailers, or in delivery services while working towards fulfilling the criteria for a full license.[4]NJ.gov. "Recreational Cannabis Businesses". Accessed August 23, 2023.
| | |
| --- | --- |
| Recreational Use Licenses | Authorized Activity |
| Class 1 Cannabis Cultivator | Grow recreational use cannabis |
| Class 2 Cannabis Manufacturer | Produce recreational use cannabis |
| Class 3 Cannabis Wholesaler | Store, sell or otherwise transfer, recreational use cannabis items between cannabis cultivators, wholesalers, or retailers |
| Class 4 Cannabis Distributor | Transport cannabis items in bulk between cannabis cultivators, manufacturers, or retailers within the state of New Jersey |
| Class 5 Cannabis Retailer | Purchase recreational use cannabis from licensed cultivators, manufacturers, or wholesalers and sell those items to consumers in a retail store |
| Class 6 Cannabis Delivery | Transport a consumer's purchases of recreational use cannabis and related supplies from the retailer to that consumer |
| Conditional license | Begin building out operations for the cultivation, manufacture, dispensing, wholesale, distribution, or delivery of recreational use cannabis while working towards meeting the requirements for a cannabis cultivator, manufacturer, dispensary, wholesaler, distributor, or delivery license |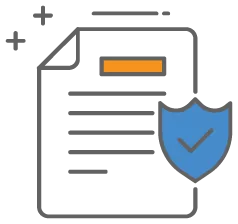 CBD License Application Requirements for New Jersey
Each application's specifics can differ, so it's important to review the guidelines provided by the New Jersey Department of Health. Typically, the documentation required includes:
Business plan
Completed application form
Proof of business registration
Background checks for key individuals involved in the business
Financial statements or proof of financial stability
Product labeling and packaging information
Certificate of analysis for CBD products
Proof of compliance with manufacturing and labeling standards
Application fee
For clarity and to avert potential hitches, it's also wise to double-check the requirements linked to your application type. Should ambiguities arise, the NJDA is always at your service.
Laws & Regulations for Selling CBD in New Jersey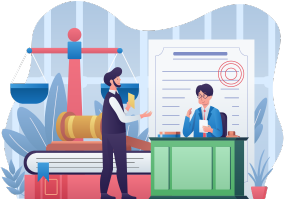 To sell CBD in New Jersey legally, understanding the laws and regulations governing its sale is essential. Though we've touched on a few already, here are some of the key points to consider according to NJSC.org:[5]NJSC.org. "Is CBD Oil Legal in New Jersey? ". Accessed August 23, 2023.
CBD is permissible in New Jersey, provided it originates from hemp and has THC content under 0.3%.
The New Jersey Hemp Farming Act (Assembly Bill 5322) categorizes hemp-derived cannabinoids, including CBD, as agricultural goods and not restricted substances.
Hemp products, inclusive of out-of-state processed CBD, can be retailed if the products and sourcing hemp comply with the legal cultivation and production norms of another region or state.
Only certified hemp producers or representatives are authorized to manage, process, transport, vend, and buy legally cultivated hemp for CBD.
How to Renew Your CBD License in New Jersey
Retaining an active CBD license in New Jersey requires timely renewals. Mark the expiration date of your CBD license and set reminders at least one month in advance. Fetch the renewal application ahead of time from the New Jersey Department of Agriculture. Keeping the expiration date in mind and the renewal application on hand will make renewing your CBD license in New Jersey a breeze.
Start Selling CBD in New Jersey
Once you have your CBD license and all the necessary permits in place, you can start selling CBD products in New Jersey. However, given the risky reputation of CBD products, it's prudent to collaborate with a high-risk merchant service provider to process card transactions from your clients. This ensures your business benefits from tailored assistance, augmented chargeback thresholds, and state-of-the-art fraud prevention software. With a dedicated CBD merchant account, you can tap into the flourishing CBD market's fullest potential in New Jersey!
New Jersey CBD License: FAQs
Is CBD legal in New Jersey?
Yes, CBD is legal in New Jersey as long as it is derived from hemp and contains no more than 0.3% THC. However, it's essential to adhere to the specific regulations outlined by the state and stay current on any changes over time.
How much does a CBD license cost in New Jersey?
The cost of a CBD license in New Jersey can vary depending on the type of license and other relevant factors, but they typically cost around $50. Please note that you'll need to review the fee structure provided by the New Jersey Department of Health for accurate information, as these are subject to change.
Can you sell CBD without a license in New Jersey?
No, you cannot sell CBD without a license in New Jersey. Unlicensed sellers are subject to the same criminal penalties as marijuana dealers in the state. Always obtain a necessary CBD license to ensure compliance with state regulations.
How long is a CBD license valid in New Jersey?
CBD licenses in New Jersey have varying validity durations. It's important to review the expiration date on your license and renew it before it expires to maintain the legality of your CBD business.