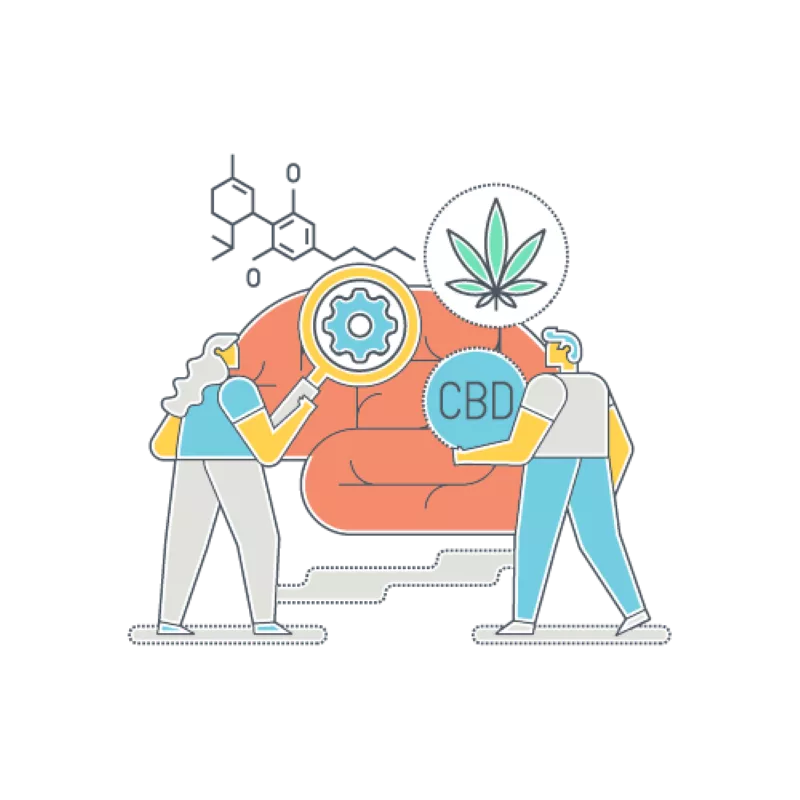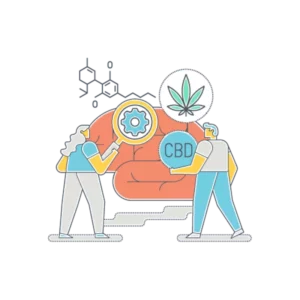 As one of the US states to have recently legalized the recreational use of cannabis for adults, Illinois has expanded its licensing laws unveiling a new cannabis market. If you're contemplating starting a CBD or cannabis business in the Prairie State, familiarizing yourself with the state's laws, regulations, and licensing prerequisites is pivotal for your business's success.
In this guide, we'll provide all the valuable information you'll need to obtain a CBD business license in Illinois. Let's get started!
How to Start a CBD Business in Illinois
Before delving into the licensing intricacies of a CBD business, ensure you've completed the initial business prerequisites. This means you should have:
Obtained a Retailer's Occupation Tax (ROT) Certificate from the Illinois Department of Revenue (allowing you to collect and remit sales tax)
Registered your business with the state of Illinois Secretary of State
Applied for appropriate formation documents with the state
Applied for any local permitting as needed
Obtained the required cannabis business license, called an Adult Use Dispensary License
Secured business financing, insurance, and product sourcing as required
It's best to consult the Department of Commerce and Economic Opportunity, as well as relevant local city or county agencies, for additional requirements.
How to Get a CBD License in Illinois
To start a CBD business in Illinois, you need to obtain the appropriate cannabis licensing. The two governing bodies that oversee cannabis in Illinois are the Department of Agriculture (IDOA) and the Illinois Department of Financial and Professional Regulation (IDFPR).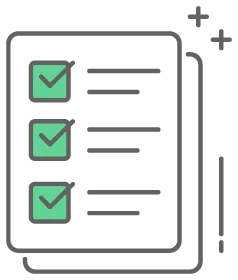 CBD License Application Requirements for Illinois
The current licensing requirements and application process are as follows.
Register with the Illinois Department of Public Health (IDPH). If you aim to sell CBD-infused edibles or beverages, you must register with the IDPH. This process typically includes submitting an application, paying an associated fee, and providing product details.
Comply with CBD labeling requirements: The Illinois Department of Agriculture has established rules for labeling CBD products. Your products must include accurate and clear information about the product's contents, potency, and batch information.
Ensure compliance with the 2018 Farm Bill: While hemp-derived CBD is federally legal, there are other CBD regulations to follow. This includes sourcing hemp from licensed cultivators and ensuring the THC content of your products remains below the legal limit of 0.3%.
Familiarize yourself with local regulations: Depending on the location of your business, there could be additional zoning requirements imposed by local municipalities or counties. Zoning laws are considered "special use," which includes a lottery process for dispensary approval and a cannabis zoning ordinance that limits where cannabis businesses can be located. (Can't be anywhere located within 500 feet of an elementary or secondary school, 1,500 feet of another dispensary, or any part of the central business district).
By understanding these prerequisites, you can ensure that you have all the necessary components when applying for your CBD license.
Laws & Regulations for Selling CBD in Illinois
Selling CBD products requires compliance with specific laws and regulations, including restrictions on THC content, labeling mandates, packaging guidelines, and quality control standards:
Hemp-derived CBD products in Illinois must contain no more than 0.3% delta-9-tetrahydrocannabinol (THC). This limit aligns with the US Farm Bill.
Established labeling requirements for CBD products mean providing accurate and clear information on product contents, potency, and batch information. Labels should also specify whether the product contains hemp-derived CBD or if it is full-spectrum cannabis. (It is advisable to collaborate with reputable labs for accurate and dependable testing results).
Illinois enforces CBD product quality and testing, assuring safety and accurate representation of cannabinoid content through regulatory mandates.
In Illinois, CBD businesses must obtain a Retailer's Occupation Tax Certificate to collect and remit sales tax legally.
Those planning to sell CBD-infused edibles or beverages must register with the Illinois Department of Public Health (IDPH).
As laws and regulations associated with CBD sales in Illinois evolve, it's crucial to stay informed. It's recommended to consult with a qualified financial guide, legal representative, or regulatory expert well-versed in Illinois state law.
How to Renew Your CBD License in Illinois
Your CBD Adult Use dispensary license requires renewal every two years, by the stipulations established by the State Assembly:
Adult Use Dispensing Organization Licenses are valid until March 31 of even-numbered years.
Licensees and dispensing agents must submit a renewal application, along with the required fees: $60,000 for organizations and $100 for agent identification cards. These fees are paid to the Cannabis Regulation Fund.
If the organization or dispensing agent fails to renew its license before expiration, it must cease operations.
Dispensing organizations or agents operating post-expiry without license renewal will face penalties.
License renewal is denied for applicants with delinquent taxes or owed payments to the State of Illinois.
If you're proactive in managing your license, you can easily avoid penalties.
Start Selling CBD in Illinois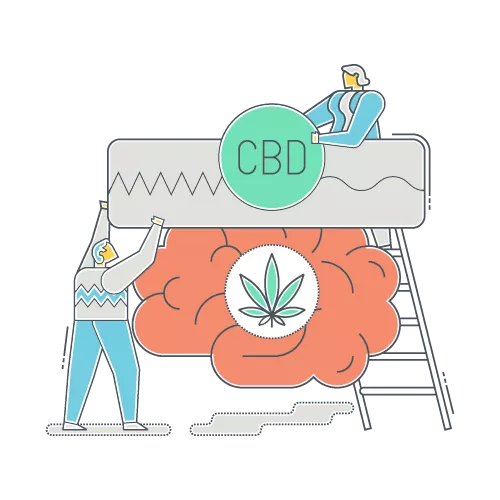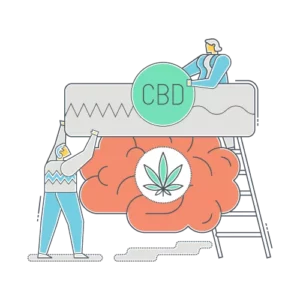 Once you've obtained your CBD license, it's time to start selling your CBD products! Enhance your CBD business by utilizing strategies like:
Identify your local target market: Conduct market research to discern market fit, target consumers, preferences, and the specific needs of the Illinois CBD landscape.
Establish an online presence: Build a strong online presence to engage customers, a user-friendly website showcasing your CBD products, detailed product information, and a seamless and secure way for customers to pay for their cannabis products by working with a high-risk payment provider.
Use tried-and-true marketing strategies: Leverage social media platforms to connect with your targeted audience and build brand awareness—through targeted ads, collaboration with renowned wellness influencers, or generating informative CBD-related content with SEO strategies to enhance website visibility.
Attend local events and trade shows: Participate in local events, trade shows, and expos related to CBD and wellness to showcase your products and connect with potential customers.
Establish relationships with retailers: Collaborate with local retailers and dispensaries to get your products on their shelves. Build relationships with store owners or wellness-related retail showrooms that can help you find interested Buyers.
Maintain a strong brand: Offer exceptional customer service, listen to your customers, and stay up-to-date on industry trends.
Banks often hesitate to partner with emerging small cannabis businesses due to market uncertainty and evolving regulations. However, merchant service providers specializing in CBD businesses can help you get started.
---
---
Illinois CBD License FAQs
Is CBD legal in Illinois?
Yes, CBD is legal in Illinois. The state has established a legal framework that allows for the sale, purchase, and use of CBD products, both derived from hemp and cannabis, under certain conditions.
Most notably, in January 2020, Illinois legalized the recreational use of cannabis for adults aged 21 and older. This includes CBD products derived from cannabis with more than 0.3% THC.
The state of Illinois does have regulations, however, to ensure the safety and quality of CBD products. These regulations include accurate labeling requirements, testing for potency and contaminants, and compliance with manufacturing standards. However, Illinois has no state-wide law addressing the legal age for purchasing CBD. In Illinois, hemp-derived products are distinct from cannabis extracts. But because the regulations are unclear, some sellers may still require buyers to be over the age of 21. For many online CBD purchases, sellers often require customers to be 18 or over.
It's important to note that while CBD is generally legal in Illinois, it's essential to purchase CBD products from reputable sources.
How much does a CBD license cost in Illinois?
Along with the non-refundable application fee, you'll need to be prepared to pay the Illinois licensing fee after you've passed your dispensary inspection. How much the licensing fee is depends on the type of license you're applying for.
For a craft growers license in Illinois, you must pay a standard cultivation business application fee of $25,000 and an annual cultivation license fee of $100,000 (and potentially extra for extra plant counts, ranging from $4,000 to $10,000 based on cultivation size).
For retailers like dispensaries, the licensing fee depends on whether you're applying as part of the social equity program or as a non-social equity applicant. Non-social equity applicants, the fee is $60,000; for social equity applicants, the fee is $30,000.
Additionally, applicants are expected to participate in a Social Equity Inclusion Plan by completing one of the following:
Make a contribution of 3% of your total sales or $100,000, whichever is less, to the Cannabis Business Development Fund
Make a grant of 3% of your annual sales or $100,000, whichever is less, to a cannabis industry training or education program at an Illinois community college (as defined in the Public Community College Act
Make a donation of $100,000 or more to a program that provides job training services to the recently incarcerated (or that operates in a Disproportionately Impacted Area);
Host a cannabis business establishment incubator program (providing a loan of at least $100,000 and mentorship to a Social Equity Applicant) or sponsor for 2 years with a $200,000 interest-free loan.
Beyond licensing, the cost of opening a full-blown dispensary in Illinois is estimated to be around $75,000 to $180,000. Monthly operating costs can run between $26,000 and $71,000. However, as a CBD product seller, you may not have this high of overhead. Also, these costs change frequently (as do licensing requirements and fees), so check back often with the IDOA and IDFPR for the most up-to-date information.
Can you sell CBD without a license in Illinois?
The IDFPR offers a list of types of licenses you can review to decide what fits best for your business. However, most cannabis licenses go through their Adult Use Dispensary application process. (The medical use program is no longer accepting business applications). So, if you want to sell CBD products in Illinois, you'll need to apply for an Adult-use Dispensary License. The application forms should be submitted to the IDFPR.
How long is a CBD license valid in Illinois?
To start a CBD business in Illinois requires obtaining a dispensary license from the Illinois Department of Financial and Professional Regulation. Once you've passed your dispensary inspection, along with the non-refundable application fee, you'll pay the licensing fee. The license non-social equity applicants and social equity applicants both last a duration of two years.