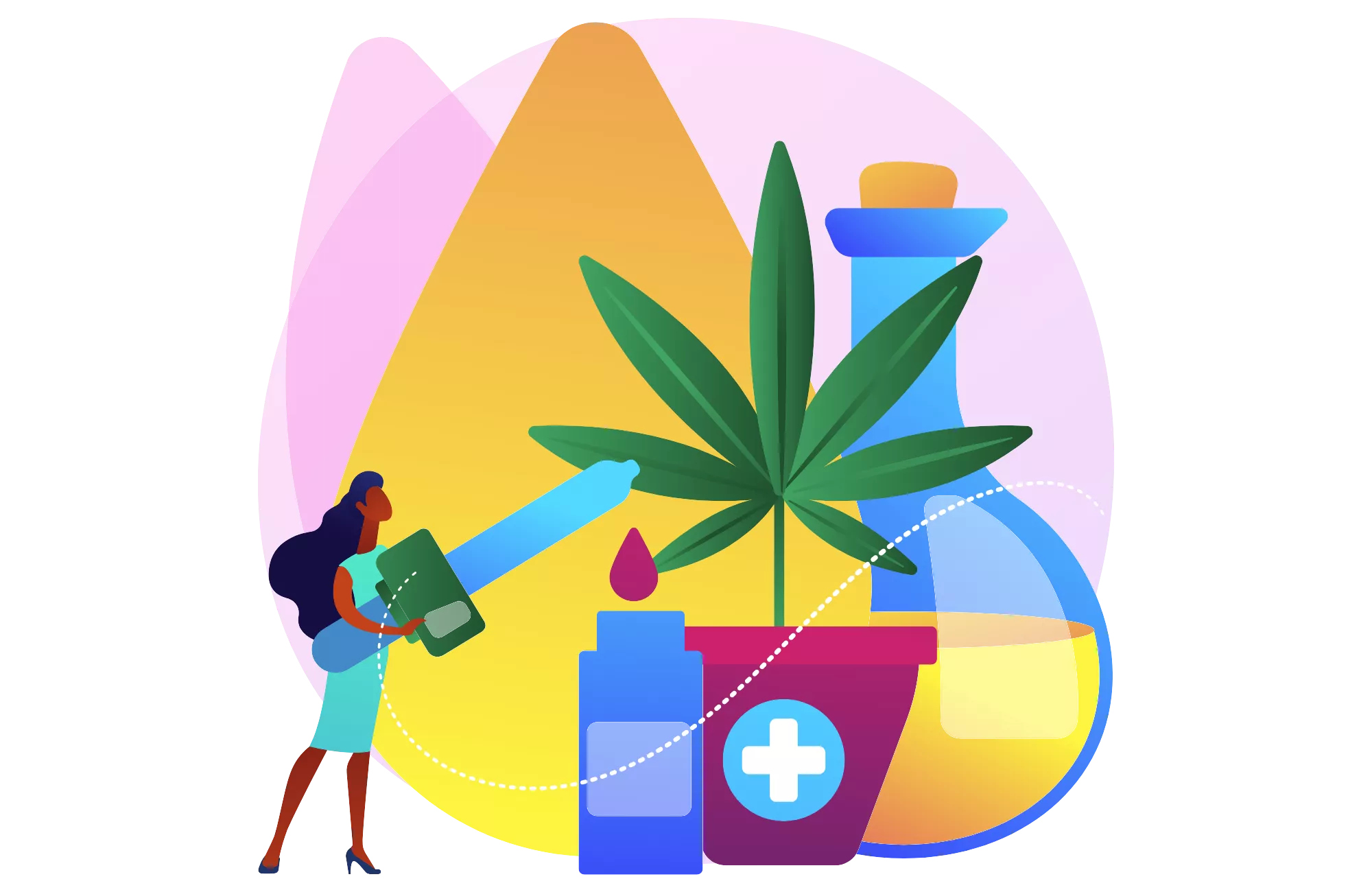 Due to the difficulty CBD business owners face when searching for a payment solution, many of these merchants rely on Authorize.net for CBD payment processing support. Their challenges in securing payment processing stem from the high-risk classification of CBD businesses within the payments industry. The evolving regulations and unproven benefits associated with CBD businesses increase the financial exposure of those servicing them, thus disinclining merchant services providers from supporting CBD operations.
With the recent removal of CBD from the federally controlled substance list, businesses now have the opportunity to sell CBD products. Although, the extent to which CBD is legal still varies by state-mandated regulations. This state-by-state variation in CBD's legality is yet another reason they're denied payment solutions. Thankfully, Authorize.net provides CBD merchants with the payment tools they need to grow their businesses. If you're planning to use Authorize.net for CBD products, follow along as we explain how it's a dependable solution, how to integrate it into your operations, and more!
What Is Authorize.net?
Authorize.net is a payment gateway provider. A payment gateway acts as a bridge between your merchant account and your customer's bank account, facilitating secure communication and payment processing of card-not-present transactions.
When a customer authorizes a transaction on a merchant's website or the merchant manually inputs card information into their virtual terminal, Authorize.net captures, encrypts, and securely sends transaction information to the merchant's payment processor. Simultaneously, Authorize.net communicates with the customer's issuing bank to ensure there are sufficient funds and responds with either an approved or declined message within just a few seconds.
Does Authorize.net Allow CBD Sales?
Yes, Authorize.net processes CBD sales, provided the high-risk merchant account connected to it is accepting them.
Due to strict and ever-changing laws governing CBD products, many financial institutions view this as a high-risk industry. While there have been steps taken to relax federal CBD laws, states also have their own laws surrounding CBD, further complicating the industry. Additionally, the lack of clear evidence regarding the benefits of CBD products increases the potential for chargebacks, further increasing the industry's perceived fiscal risk. As a result of these factors, CBD merchants must use a specialized high-risk merchant account with their Authorize.net account.
Be Honest About Your Business Model
Finding a high-risk merchant service provider is a rewarding feeling but it is only the initial step in securing approval. What distinguishes merchant service providers from popular payment services providers is the comprehensive underwriting process every business must go through before the provider grants approval. While this may seem intimidating for those starting a CBD business, it is designed to safeguard your account against termination and unexpected funding freezes.
In the underwriting process, merchant service providers may ask you to provide the following:
Valid government-issued photo ID
A voided check or bank letter
Articles of Incorporation or business license(s)
Most recent processing and bank statements
Description of your business model
Certificate of analysis report (COA) on products being sold
Product labels with CBD serving amount
It's important that merchants give accurate information regarding their business, as falsified information can result in account termination and funding freezes. Being honest about business practices allows merchant service providers to determine the risk involved with your account.
How to Set Up & Integrate an Authorize.net Gateway to Your CBD Store
There are several options for integrating your Authorize.net account with your website, but the most widely used approach is API integration.
If your website has the capability to connect third-party gateways, you will need your API credentials. To retrieve your API credentials from Authorize.net, follow the below steps:
Log into Authorize.net.
Click on "Account" located at the top of the page or on the left-hand side.
Scroll to "Security Settings," and choose"API Credentials and Keys."
You pick the option to obtain a new transaction key.
Verify your identity via a PIN sent to your personal email.
From here, you will receive API Login ID and Transaction Key.
It's important to keep in mind that your Authorize.net account can only connect to websites that support third-party payment gateways. Some popular website builders that allow them include WooCommerce, BigCommerce, and Shopify.
Understand Laws Regarding CBD
Keeping up with the constant changes in the legality of CBD keeps individuals safe from harmful products and businesses protected from legal consequences. The passage of the 2018 Farm Bill removed CBD from the FDA's list of controlled substances, provided its THC content does not exceed 0.3%. However, CBD laws differ between each state, with some being more stringent than others. Common restrictions include the types of products that can be sold, the amount of THC that can be present in the products, and the labeling requirements for products. Additionally, some states have laws limiting the sale of CBD products to licensed dispensaries. Research your local CBD state laws to ensure your business is operating legally and avoid any potential issues as you grow your business.
Utilize Authorize.net Gateway Features for Seamless CBD Sales
Authorize.net integrates with thousands of website builders and utilizes its award-winning API integration to streamline CBD payment processing. The below Authorize.net features make selling CBD online fast, easy, and secure:
Advanced fraud protection
Account updater
Simple checkout button
Multiple payment methods
Digital invoicing
Recurring payments
Customer information management
Virtual terminal
Ensure PCI Compliance and Secure Transactions
Any business accepting credit card payments must adhere to the standards set by the major card brands and maintain a secure environment for payment processing, known as PCI compliance within the payments industry. Authorize.net is a PCI-compliant service, offering four powerful fraud filters based on velocity, transaction, IP, and shipping.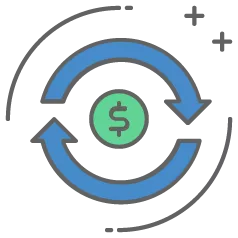 Velocity
This filter allows merchants to set daily or hourly limits on transactions, preventing fraudsters from making unauthorized transactions on Authorize.net.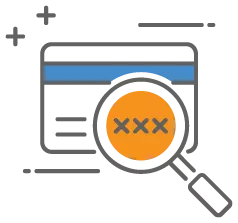 Transaction
The transaction fraud filter uses Authorize.net's custom algorithm and communication with the cardholder's issuing bank to automatically identify suspicious transactions.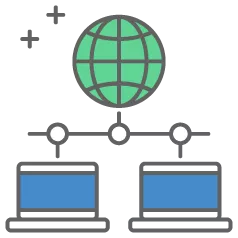 IP Address
Merchants can block certain transactions from specific IP addresses, decline transactions from regions with high fraud, or block addresses that merchants have previously done business with.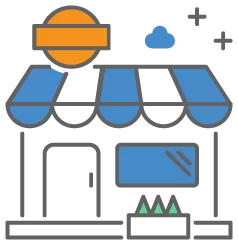 Shipping
Authorize.net will compare the shipping address provided in an order to the IP address of where the order was inputted. If the two addresses are significantly different, the filter declines the transaction.
PaymentCloud Works With CBD + Authorize.net
If you're a CBD merchant searching for a high-risk merchant service provider, PaymentCloud is the perfect solution. Our experts are knowledgeable about the CBD industry and offer customizable payment solutions and the most competitive rates around. You'll be paired with a dedicated customer support representative to ensure a speedy setup so you can process payments as soon as the next day after approval. Best of all, PaymentCloud integrates with Authorize.net for a seamless payment experience. Contact us today to get your CBD merchant account!