Are you interested in expanding your brick and mortar business by selling your products or services online? Many retail business owners have taken the plunge and transitioned to eCommerce and launched their site over the last year. This has the potential to increase your revenue exponentially and should be handled with care. This article will provide tips to help you launch your eCommerce site online as smoothly as possible.
6 Tips to Launch Your eCommerce Site From Your Store
1. Choose Which Products You'll Sell Online
The first step to launch your ecommerce site is to pick your products. This might seem obvious, but it might not be the best idea to include your entire product catalog at first. The size of your current business and inventory will factor into this decision. It's often a good idea to pick your top selling products to start with so you can get setup quickly. The process of making an ecommerce shop can spiral out of control, and one of the main reasons is that brick and mortar shops add more products that they can manage. You can always add more products once the site is established and you have the bandwidth to support it.
For each product that you sell online, it's important to have the following:
Images: When a customer purchases online, they don't have the ability to touch and feel the products. As such, it's important to have a professional photographer take high quality pictures of your products from multiple angles. Some manufacturers may be able to provide photos if you request them.
Descriptions: The product descriptions should include a thorough description of the item, item number, shipping weight, price, and any other relevant information for the particular item. It should also be used to preemptively answer common consumer questions about the item. That way you have a better chance to sell it because it is convenient and informative.
2. Select The Best Hosting Platform
After you've chosen your products and compiled the images and descriptions, you'll need to buy a URL (domain name) for your brick and mortar business. After you have the URL, you can choose an eCommerce platform to host your shop on. There are plenty of hosting platforms available to help you launch a basic eCommerce site. This site should give you access to an integrated shopping cart and let you host your inventory and sales online. But if you need a more in-depth site consider doing research on the best eCommerce platforms for your particular business.
As far as designing the website goes, you can do one of two things:
work through an online website template

hire a website builder to design it for you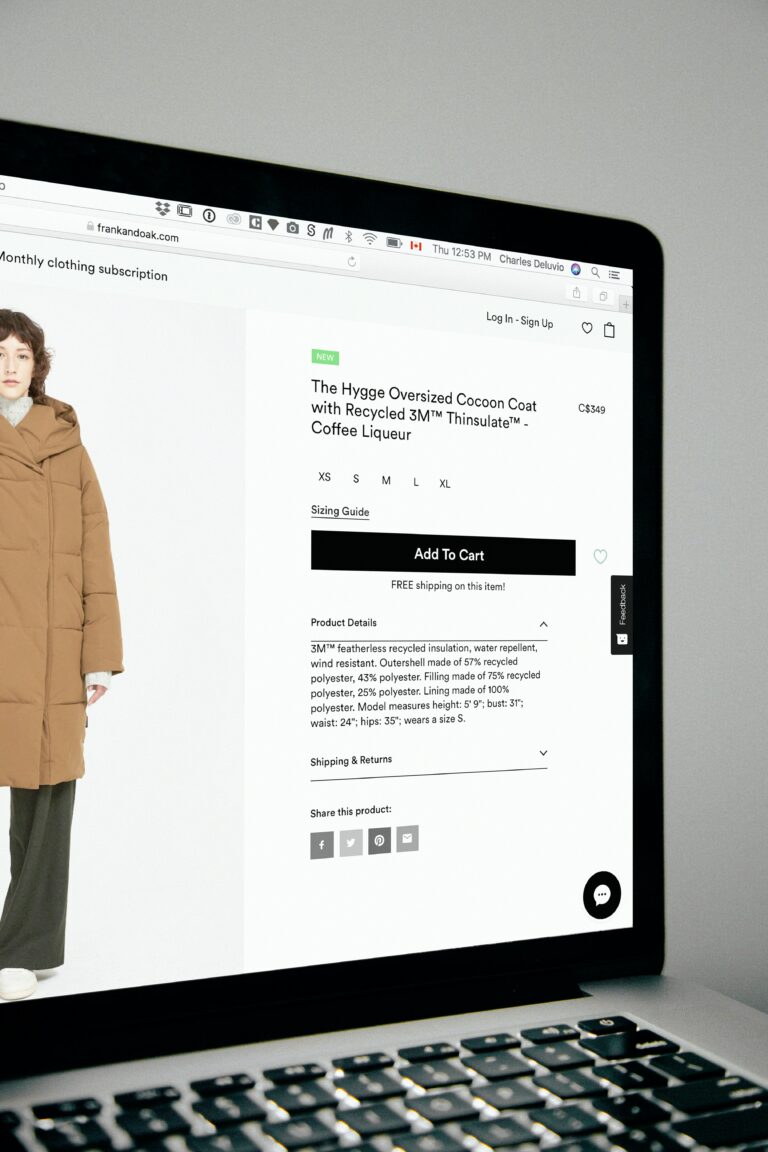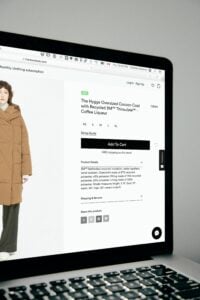 If you hire a web design company, the costs for coding and design can grow quickly. You will be required to pay for website hosting and many web design companies require a retainer fee. The advantage is that you can sell as many items as you want without affecting the price. When there are updates, you will need to pay the web design company to make them.
The alternative is to use a platform that includes eCommerce templates. Some platforms like Shopify offer templates and a marketplace to hire freelancers to help with customization. There are quite a few platforms like this. It's easy to build a nice-looking site with no experience. The advantage is that all of the software is maintained for you by the platform at a low monthly price point. It's important to note that these platforms are priced by the number of products you want to have in your catalog.
It really depends on how much personalization, time, and money you have to spend on it. Do online research to see how your competition does this and to see more options.
3. Find Appropriate Product Shipping and Fulfillment
When your site first goes online, you can ship the items directly from the store. As the business increases you might want to consider warehousing products in a facility that handles shipping. While this might increase costs and lower profit margins, it allows you to easily process the orders while continuing to focus on your brick and mortar business.
4. Ramp Up Your Customer Service Bandwidth
When you launch the eCommerce site, customer service should be on the forefront of your mind. The reason is that reviews can make or break a brick-and-mortar-to-eCommerce shop.  Brick and mortar shops sometimes have less competition from other local businesses. However, there's a lot of competition online and good customer service can set you apart.
The following points will ensure that your customers are happy:
Institute a policy to answer all customer calls and reply to emails in a timely fashion.

Avoid arguing with clients by giving them the benefit of doubt wherever possible.  

Implement a chat system on the website during working hours that connects to your phone when a customer writes.

Ask for reviews of your business. Highlight the positive ones and learn from the negative.  
5. Ensure That You Can Take Payments Online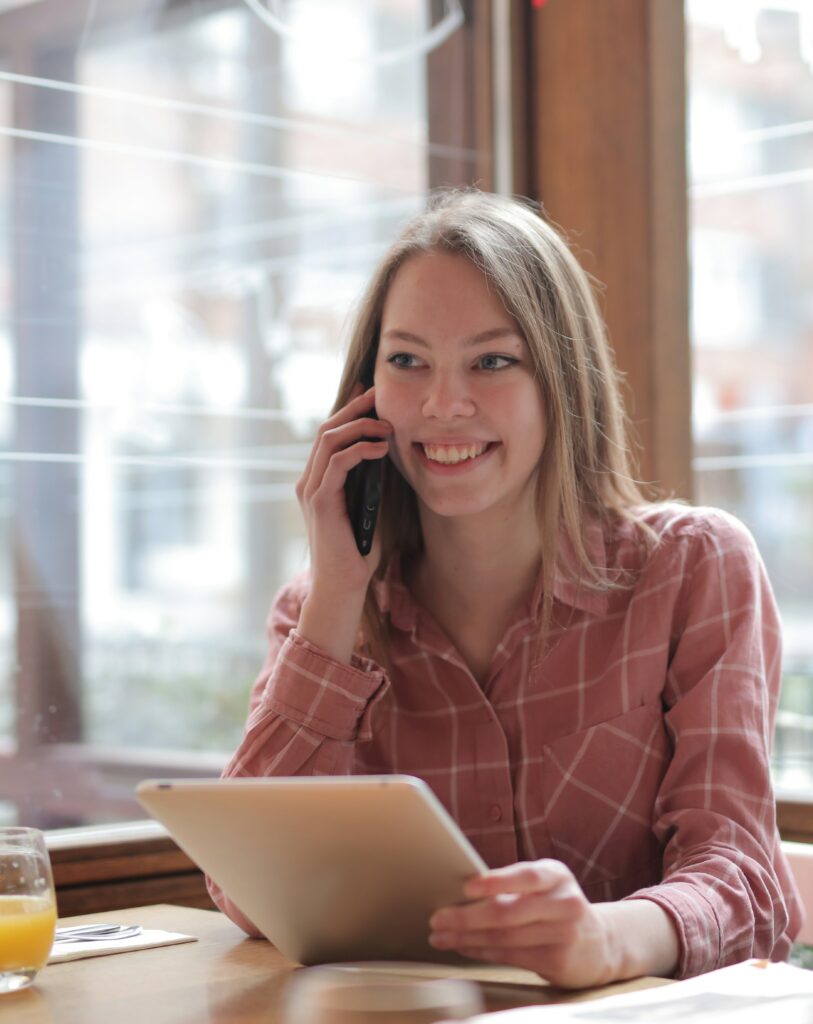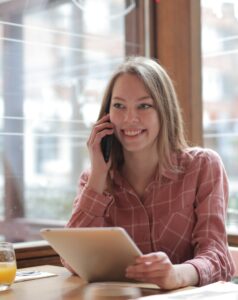 To accept payments online, you'll need a merchant account that can link to your new online payment gateway. This will help you process card not present transactions, which are key to your online success. You are probably already working with a merchant service provider who can support these transactions and add them to those of your brick and mortar business, which is a plus. However, it might be worth it for you to shop around for rates because in-person rates differ from card not present transaction rates. In addition to that, some payment processors excel in one area compared to another, so be sure that your choice excels at eCommerce credit card processing.
6. Market Your New eCommerce Website
If you're catering to a local clientele, traditional print advertising can work for your new site. Hand out cards informing your current customers that they can purchase online for pickup or delivery.  
Maintaining social media accounts can also drive sales. Post interesting news related to your business. This can include details about new products, reviews, and other relevant information. Influencer marketing is a great way to increase the visibility of your social media accounts.  
The next avenue for marketing is Google Ads and Facebook paid marketing. Both systems allow you to target people within a specific region. If you don't ship internationally, you can easily select the United States only. The difference between the two systems is that you target specific keywords (such as product names) in Google Ads, and the Facebook Ad system targets specific interests. 
Measure the Success of Your eCommerce Site Launch
The goals for your eCommerce site should be set from day one. Adding an eCommerce site to your existing business can feel overwhelming, especially if you're not particularly technical. However, many brick and mortar stores have successfully done this. It's important to have the mindset to stay in the eCommerce game for the long run, even if you don't have instant success. With this mindset, you'll continue optimizing the site and trying different marketing techniques until you find one that works for your business. By implementing the tips from this article, the process of building and marketing your eCommerce shop will be as smooth as possible.