After you've completed work or delivered goods, it's time for your client to pay up, but this doesn't always happen. This is when payment reminder emails come in handy as a tactic to ensure you get paid on time for your products or services. Technologies like email, text messages, and payment links make billing and collections a whole lot easier. After all, you've already done the work; collecting payment shouldn't be work too.
In particular, emailed payment reminders can help you collect overdue payments—and even better, cut down on late payments altogether! In this article, we outline a typical payment reminder email series with email template examples for every part of the process. Read on if you want to retain happy customers and get paid faster.
What Is a Payment Reminder Email?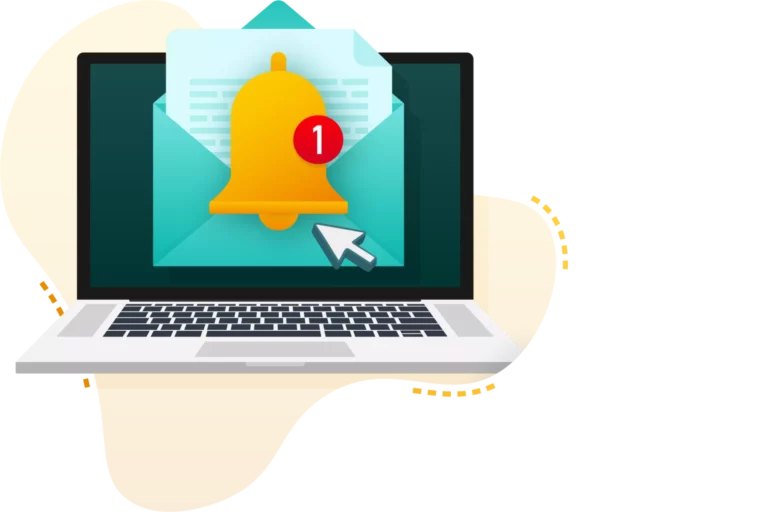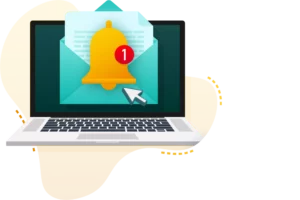 It's no fun chasing down monies owed, but it is, as they say, a part of doing business. To streamline this process, a payment reminder email is a note sent to a client to help them remember to pay you, either before or after the money is owed. This type of email makes it easy for them to pay their bill by providing everything needed to make a payment on the spot.
Ideally, sending a gentle reminder email is a combination of being both polite and stern to prompt a sense of urgency for your clients. You can map out exactly what you what to say and how often you want to say it using our templated examples below.
What should a payment reminder email include?
When drafting a payment reminder email, include all the basics: the amount owed, the due date, and any other pertinent information. This includes instructions for different payment options, credit policies, or payment terms. Let's review some of the most important details to include: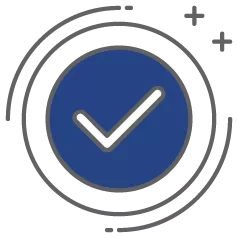 The reason for the reminder letter
The main reason for sending payment reminder emails is to advise customers that they are late on a payment or to preemptively remind them that payment is almost due.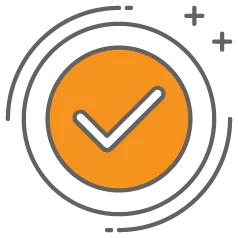 A copy of the outstanding invoice
Don't make your clients dig through their email history to find the invoice you're asking them to pay. Be helpful and thorough by re-attaching the invoice to your email or providing a link.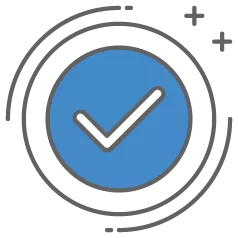 Restate your payment terms
Your invoice should list your clear terms of repayment. This is not the place for the fine print—let your customers know what penalties they'll face for the consequences of late payments. Ideally, these penalties would be outlined in the original service agreement signed prior to starting work. Penalties might include an interest rate charge or a flat late-fee charge.
Additionally, you'll want to include some or all of the following information:
The amount owed: "Our records indicate an amount of XYZ is due."
The date by which payment is or was due: "Your invoice was/is due on XYZ."
Acceptable forms of payment and any necessary instructions: "Please remit payment to the following address."
Contact information: "Should you have questions about your bill, please contact us via XYZ."
Thank you for resolving the payment: "Thank you for your prompt attention to this matter."
Description of goods, services, or dates of work performed: "The cleaning services were provided on XYZ."
For convenience, include a simple way for your customers to make a payment within the payment reminder email. The most common example of this is sending them a digital invoice through which they can easily enter their payment information and complete the transaction.
---
Times to Send an Overdue Invoice Reminder Email
The exact number of emails and when to send them will vary based on different factors. These include business type, industry, or how likely your clients are to follow up with their payment. At the minimum, you'll want to send gentle reminder emails before the payment is due, on the payment due date, and after the due date (if necessary).
Fortunately, many merchant service providers work with payment gateways that send out automatic reminder emails five days prior to and one day after the scheduled due date. This is an extra nudge to clients in case you forget to send a reminder email out, and it can be the push that finally gets you paid.
Whether your client is a week late or a month late on a payment, there's a simple progression for how and what to say in your payment reminder emails. It can start with a gentle nudge for an upcoming due date and escalate to the threat of a collection after 90 days of non-payment. Here's what your reminder emails might look like:
In advance email: One week before the payment due date
Payment due email: On the due date
First late payment reminder email: One week after the payment due date has passed
Second late payment email: Two weeks after the payment due date has passed
Third late payment email: 30 days after the payment due date has passed
Fourth late payment email: 60 days after the payment due date has passed
Fifth and final notice email: 90 days after the payment due date has passed, but before collections
Now, let's explore this payment reminder email schedule with sample templates for each reminder.
1. Due Date Upcoming: Send a Payment Reminder Email
It's best to send a payment reminder email up to one week ahead of the scheduled due date. This will ensure you are well ahead of any account delinquencies. For this reason, keep the tone of this first email warm and lighthearted, as it serves as an initial reminder. Here's an example:
Subject: Payment Reminder: Invoice #[04] Due Soon
Hi [Customer Name],
I hope you're doing well! This is a friendly reminder that Invoice #[04] (attached) totaling [$1,900] is due a week from today on [date]. If you'd like to take care of this matter now, simply follow this convenient link [link to invoice] to view and pay your invoice. Please reach out anytime at the number below if you have any questions!
All the best,
[Your Name/Signature]
Keep it light, to the point, and above all, friendly. Again, your client is not yet overdue, so there's no need to make them feel like they are.
2. Due Date: Send a Payment Reminder Email
On the day the invoice is due, you can remind your client by sending them a gentle reminder email:
Subject: Payment Reminder: Invoice #[04] Is Due
Hello [Customer Name],
I'm writing to let you know that Invoice #[04] totaling [$1,900] is due today, [date]. I've attached the invoice for your convenience. I'd be happy to accept payment via direct deposit, bank transfer, check, or via [link to invoice] where you can view and pay your balance online. If you have any questions, I'm here to help. Otherwise, thank you in advance for today's payment!
As they're not technically late yet, keep the tone of this message positive. There is still a chance they will pay you in time. Simply state what's due and offer an easy way for them to pay.
3. One Week Late: Send a Friendly Overdue Invoice Letter
If a week goes by, a slightly firmer tone is justified. Since they are only a week late, you can keep the reminder gentle and light.
Subject: Payment Reminder: Invoice #[04] – One Week Overdue
Hi [Customer Name],
My records indicate that I've yet to receive the payment of [$1,900] owed on [date], making Invoice #[04] now a week overdue. I've re-attached the invoice for your convenience.
Kindly remit payment as soon as possible. You can pay and view your balance here: [link to invoice]. Thank you so much.
In this message, note the less confrontational wording "I have yet to receive payment," over "You haven't yet paid."
4. Two Weeks Late: Send a Late Payment Notice
If there has been no payment from your client for two weeks, however, feel free to start applying more pressure. The tone of this email can now be more serious, highlighting the fact that several reminders have been sent to them.
Subject: Payment Reminder: Invoice #[04] – Two Weeks Overdue
Hi [Customer Name],
As per my previous reminders, the payment of [$1,900] for Invoice [#04], totaling [$1,900], is now two weeks overdue. I accept many forms of payment, such as bank transfers, checks, and direct deposits, or you can pay online via [link to invoice].
As I've yet to hear back from you, I'd appreciate the courtesy of a reply to confirm receipt of this invoice. Would you kindly respond to this note today to let me know if there's been an issue?
P. S. Just a reminder that my payment terms include a 5% late fee applied after [#] days of account delinquency. To avoid this penalty, simply remit payment today, or if payment is an issue, please be in touch to discuss credit alternatives.
Opening a door for a discussion around payment issues and confirming your customer's contact information is correct is important at this stage. The two-week mark is a good time to check in by phone to find out if your emails might be getting lost in the shuffle.
5. One Month Overdue: Overdue Payment Reminder
After 30 days without payment, now it's time to be more direct. This reminder email will let them know their account has been delinquent and there could be consequences if they don't send payment soon. Still, despite your frustration at this point, keep it professional and try not to point fingers.
Subject: Payment Reminder: Invoice #[04] – One Month Overdue
Hi [Customer Name],
This is my third overdue reminder regarding Invoice #[04] totaling [$1,900] from [date]. Your account is now 30 days past due. Please note that if payment is not received in [#] business days, by [date], per the payment terms outlined at the start of our engagement, a 5% late fee will be applied to your account. You can avoid this fee by paying your account balance here: [link to invoice]. Please reply or remit payment today.
6. 60 Days Overdue: Send a Strong Letter for Outstanding Payment
If you've sent four email reminders over the course of 60 days and your client still hasn't paid you, chances are your gut feeling is right. However, you should still make attempts to collect on overdue accounts. After 90 days total, you'll be able to turn the account over to an outside agency for collection.
Subject: Payment Reminder: Invoice #[04] – URGENT! 60 days Overdue
Hi [Customer Name],
Your immediate attention is now required. We've contacted you several times in regard to Invoice #[04], which is 60 days overdue. I've yet to receive a response or payment from you. An automated 5% late fee charge has been applied to your account; I've attached an updated invoice for a total of [$1,995]. You can also review these charges at [link to invoice] where you'll be able to make your payment. Please reply or remit payment today to avoid further penalties.
As this is one of the last correspondences you might send before turning things over to collections, make it count: use a firm, clear tone and describe any penalties you've applied for nonpayment.
7. 90 Days Overdue: Final Overdue Invoice Email
Over 90 days and the client still hasn't made a payment? At this point, they may not. You can, however, continue to try to collect payment by employing the services of a collection agency.
Subject: Next Steps for 90-Day Overdue Invoice #[04]
Hi [Customer First],
Please note this is now your fifth and final notice regarding Invoice [#04] for [$1,995], as your account has now been in arrears for over 90 days. As such, and with no response from you, I have no choice but to refer your account to an outside collection agency. Please make payment immediately, or this invoice will be sent to collections in the next [#] days.
With a final notice, you can pull out all the stops. Professional? Yes. Threatening? No. Clear and direct about what happens next? Definitely.
---
---
Different Ways to Send a Past Due Notice
There is no one-size-fits-all when it comes to past-due invoices and reminder emails, but templates can make your job a lot easier. It's important to input the right content and send it at an impactful time. Not only are you more likely to get paid on schedule using an effective progression of emails, but you'll also spend a lot less time writing emails. Make sure to include incentives (like discounts) for paying early and information regarding whether interest fees will apply to late payments or not.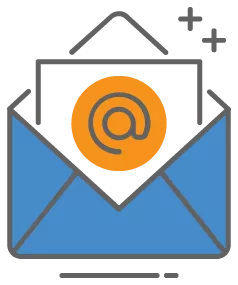 Friendly Reminder Email
A gentle reminder email is a good way to nudge clients to pay without causing friction. Writing a friendly email can be hard if you're feeling frustrated, but try not to take anything too personally. A professional reminder email will be personal in its introduction, polite, and straight to the point.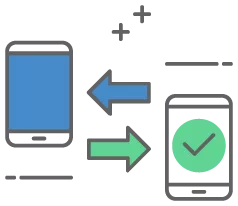 An Invoice Reminder via Text Message
While sending payment reminders via email can be one of the most effective ways to prompt payment from your clients, it's not the only option. A friendly SMS text series works great too! Here are some examples:
Text Message #1
"Hi [name] – your scheduled payment will be due on [date]. Here's a link where you can find your invoice: [invoice link]."
Text Message #2
"[name] – just a follow-up reminder about your overdue payment. You can view and pay your invoice at [invoice link]."
Text Message #3
"A reminder that you are now 10 days past due on your payment. Can we help? Reach us at [contact link] or find and pay your bill here: [invoice link]."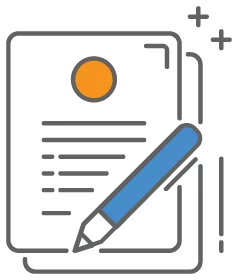 Payment Reminder Letter via the Post Office
We all know that emails can be missed, neglected, or ignored—so never underestimate the power of mail delivered by post. Snail mail could be the final tactic that gets you paid!
---
What If a Customer Doesn't Respond to a Past-Due Invoice Email?
Another collection tactic is the simple, personal phone call. A conversation can be an effective strategy to ask for payment, as it's much harder to say no to a direct request. It's also an opportunity to hear your client's side of the story; maybe there's an issue to be settled and a payment plan can be worked out. You could also agree to settle the account for a lesser sum so the payment is done and over with.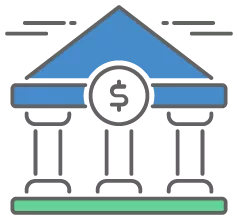 When to Turn It Over to a Collection Agency
Collection agencies are in place to help you collect on overdue or delinquent accounts after a period of time—for a hefty cut, of course. So, depending on the amount you're chasing down, you can usually hand over collections to a third-party agency after about 90 days or so.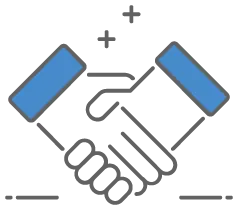 When to Hire an Attorney for Past-Due Invoices
Taking legal action against your client by suing them is a last resort, as the costs associated with this route are steep. But if you've tried all other avenues and think you have a good case, look for a business attorney who is familiar with collection practices. They can advise you on your legal courses of action, re-review your payment terms & policies, and credit-related paperwork, and also help you go to court if needed.
Before you do, make sure you've done all your due diligence: keep a strong paper trail, send collection notes to all forms of contact, and always spell out your terms and policies in a contract or engagement letter before you start work. This is especially important if you're expecting to charge late fees or recoup attorney fees down the line.
---
How to Prevent Late Payments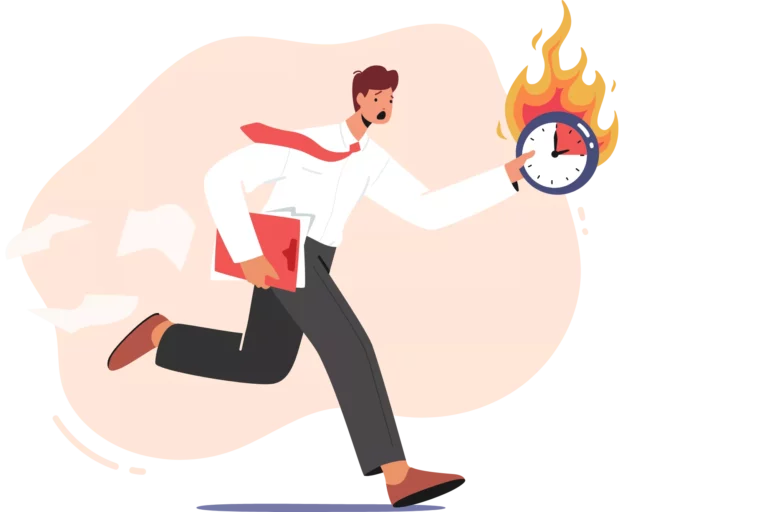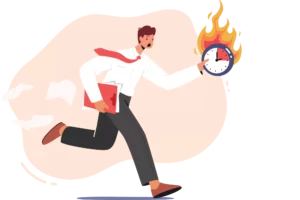 The best defense against late payments is a good offense, so employ some solid policies and strategies to get ahead of any late payments. Payment reminder emails are an excellent way to do this. Below, we explore additional strategies you can implement to mitigate the occurrence of late payments.
1. Automation
By using recurring billing, you eliminate the stress of having to ask your clients for payment over and over. If you map out an automated system, it's much easier than sending out manual emails. You even can include dynamic fields such as the client's name, invoice number, and total amount to create invoices via automation.
2. Prevent Late Payments With a Credit Policy
One of the best ways to head off late payments is to have a well-communicated credit policy in place. You'll want to make sure your policy isn't so lenient that clients take advantage of it, but not so strict that you lose out on business.
3. Don't Offer Credit Past Your Profit Margins
Confirm you've at least covered your expenses, and only offer what you can afford to lose within your profit margins. Requesting a down payment is a good idea because if you can collect part of the money, you're more likely to be paid for the remainder.
4. Investigate Payment Histories Before Offering Credit
Do some homework on your customer before offering credit. Having an application process that requests basic credit history information from your customers allows you to run a credit check or pull a business credit report. This is especially beneficial if you anticipate extending large amounts of credit. There are three primary bureaus that issue business credit scores and you can request a full credit report from each of them for a fee.
5. Clearly State Your Repayment Terms in Invoices
Your invoice should clearly detail the services or products you provided. It's also good to include these repayment terms:
Total amount due
Due date
Accepted payment methods
Description of the work performed, the hours worked, items delivered, etc.
Payment terms, including applicable discounts for early payment and information regarding interest fees for late payments
Contact information, in case the customer has questions about their bill
---
Final Thoughts on Writing Past Due Invoice Letters
Reaching out to collect outstanding invoices and monies owed from customers can be a pain. But there are things you can do to make the process a bit easier on yourself—the first and foremost of which is implementing a payment reminder email strategy. Better yet, by choosing a merchant services provider with feature-rich payment gateways, you can simply click a button and reminders will be emailed to your clients, taking away all the extra hassle for you.
---