Mastercard SecureCode is one of the many cardholder authentication resources available to online merchants for added security. It provides an extra layer of protection for eCommerce payments to ensure that the cardholder is the individual buying a product or service from the website. With research suggesting card-not-present (CNP) fraud will constitute 73% of credit card fraud loss in 2023, online transaction security tools are incredibly pertinent to businesses today.[1]Insider Intelligence. "Card-not-present fraud to make up 73% of card payment fraud". Accessed April 18, 2023.
While the Mastercard SecureCode system is useful for preventing Mastercard chargebacks and other forms of credit card fraud, it does come with its downsides. For example, the platform only works for credit cards on the Mastercard network, so other card brands aren't covered.
This guide explores how Mastercard SecureCode works, its benefits, its downsides, and other related topics. Let's find out if Mastercard SecureCode is worthwhile for your business!
What Is Mastercard SecureCode?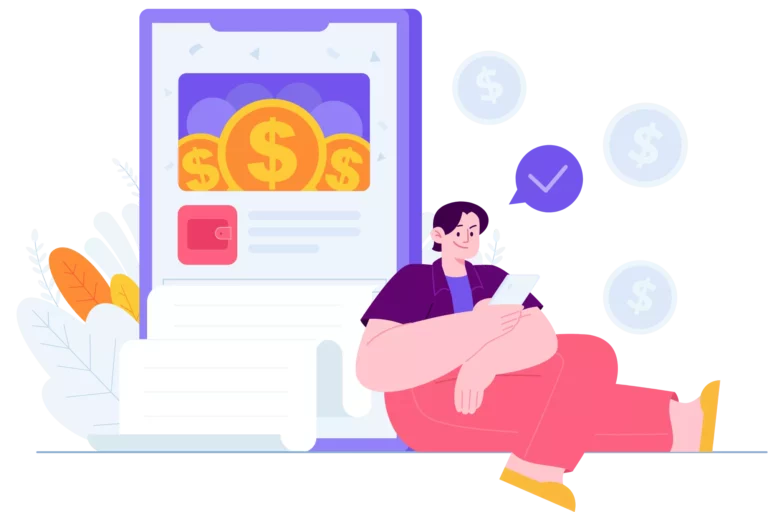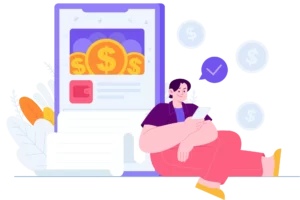 Mastercard SecureCode is an authentication program offered to Mastercard cardholders and merchants accepting Mastercard payments. It's one of the many types of 3D Secure authentication programs available from card networks to verify transactions. [2]Go Cardless. "3D Secure Authentication Explained". Accessed April 18, 2023. 3D Secure software uses a pre-selected "secure code" to verify cardholders' identities. Customers must input this code on a merchant's website as a second layer of authentication during the checkout process.
To enable Mastercard SecureCode, customers need to first enroll by choosing a "code" for future use. This tool helps protect merchants and customers from fraudulent credit card usage. While it adds an extra step to the checkout process, it can prevent financial losses, chargebacks, and other payment issues. And to top it all off, Mastercard doesn't charge extra fees for this program, making it an excellent free resource for business owners.
How Does SecureCode Work?
While the Mastercard SecureCode program does add an extra step to the checkout process, the system operates quickly. Mastercard SecureCode integrates with a merchant's payment gateway, ensuring the efficient authentication of codes on the backend. Let's explore the process below:
When a customer proceeds to the checkout page of an online store, they enter their card details and billing information to process the transaction.
Next, the customer is redirected to a Mastercard popup window where they will input their specific SecureCode when prompted.
Mastercard then verifies the validity of the SecureCode and communicates this to the merchant's payment gateway.
If the SecureCode is valid, the customer is redirected back to the merchant's checkout page, and the payment processes.
Currently, Mastercard SecureCode operates differently than when it was first initiated as an authentication program. Years ago, Mastercard used the SecureCode platform to authenticate all transactions, regardless of transaction value, risk level, and other payment factors. However, to make the checkout process more efficient, many merchants now use various screening tools to determine the transaction's exposure to risk, ensuring that only risky payments require Mastercard SecureCode verification.
Benefits of Mastercard SecureCode
One of the advantages of Mastercard SecureCode is that it benefits both customers and merchants. Let's explore the upsides of using this program to increase payment security: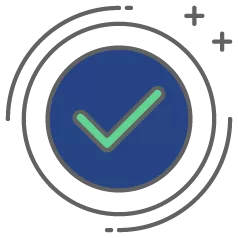 For merchants
Fraud Loss Protection: By adding an extra authentication layer, businesses benefit from additional fraud loss prevention. Scammers are less likely to gain access to both the SecureCode and the credit card number at the same time.
Chargeback Protection: Chargebacks result in financial losses, extra fees, and severe payment issues. By using Mastercard SecureCode, merchants benefit from shifting the liability to the card issuer for "cardholder unauthorized" and "cardholder not recognized" chargebacks.
Reputation Gain: Consumers want to purchase products from online businesses with secure payment portals. Mastercard SecureCode is one of the many 3D Secure programs that can significantly improve businesses' consumer reputations.
Completely Free: SecureCode is free to use, so merchants won't pay an extra fee to include the feature on their website. After opting in, the platform is available to all Mastercard credit and debit card users.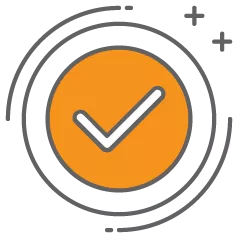 For consumers
Fraud Loss Protection: By enrolling in the Mastercard SecureCode program, customers benefit from extra security against fraud loss. If a scammer steals card information, they won't be able to use it as easily without the corresponding SecureCode.
Payment Security Assurances: Mastercard cardholders benefit from supporting businesses with Mastercard SecureCode. Shoppers can tell that a business takes customer payment security seriously when they see the Mastercard SecureCard logo on its website.
Downsides of Mastercard SecureCode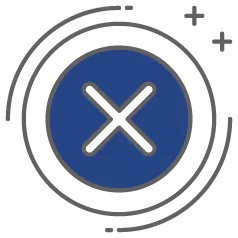 For merchants
Doesn't Replace Other Authentication Tools: While Mastercard SecureCode offers an extra layer of authentication, your payment gateway must also use additional verification tools to fully ensure a cardholder is the individual processing the transaction. For example, you may use CVV codes to ensure a CVV number entered into your gateway matches the card's CVV number.
Only Works for Mastercard: Mastercard SecureCode only works for the Mastercard card network. You must enroll in other 3D Secure programs to benefit from similar technology with other card brands like Visa or American Express.
Potential for Abandoned Carts: With 17% of consumers abandoning shopping carts due to the checkout process being "too long," adding an extra verification layer may result in lost sales.[3]Baymard Institute. "48 Cart Abandonment Rate Statistics 2023". Accessed April 18, 2023.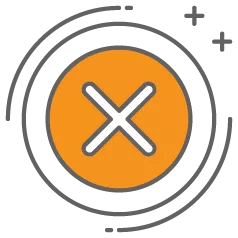 For consumers
Slower Checkout Process: Customers enjoy fast checkout experiences. By adding this program, online shoppers spend extra time inputting the Mastercard security code. Unfortunately, this may deter customers during the final stage of purchasing.
Requires Enrollment: The Mastercard SecureCode program requires customers to input a pre-selected code into the verification system at checkout. Although this process is straightforward, it involves enrollment so it can be a hurdle if customers haven't signed up.
How to Set Up SecureCode for Your Business
For those starting an online store, you can benefit from chargeback protection, reduced exposure to fraud, and other Mastercard SecureCode benefits. Let's explore a step-by-step guide for initiating this program on your payment gateway:
Contact your payment processor to ensure they offer access to Mastercard SecureCode. You can email SecureCodemerchan[email protected] if your processor does not support the program.
Next, install the Mastercard SecureCode plugin on your website. Make sure to use any listed approved vendors from Mastercard's website for this plugin.
When the plugin is installed, perform a test run of the program with Mastercard.
Upload the Mastercard SecureCode logo to your business's online store. Not only is this a mandatory requirement for merchants using the SecureCode platform, but it enhances your business's reputation.
Make sure to continue communicating transaction information with the card issuer throughout the authorization process.
Finally, when your SecureCode system is up and running, you'll benefit from secure Mastercard transactions!
If your business is facing issues setting up Mastercard SecureCode, speak to your payment processor, as each system functions differently. Also, while Mastercard has an email to contact if your current provider doesn't offer SecureCode, you will likely need to change payment processors to use it.
Should You Implement Mastercard SecureCode in Your Business?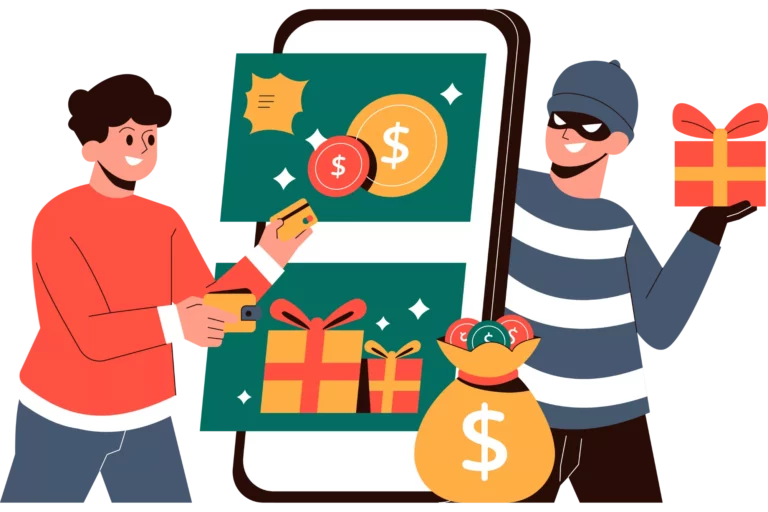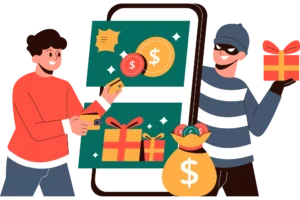 Credit card fraud continues to cause major problems for businesses. With worldwide fraud losses exceeding $32 billion in 2021 alone, there's no doubt that merchants benefit from added authentication measures.[4]Bankrate. "Credit card fraud statistics". Accessed April 18, 2023.
So, if you run an online business, using Mastercard SecureCode to verify the identity of your customers can go a long way. Not only does it prevent fraud, but it also shifts some chargeback liabilities from the merchant to the issuer, which helps protect you in the long run. The small inconvenience for customers during checkout may result in fewer chargeback fees and merchant account suspensions for you—not to mention, it shows customers that you're serious about protecting their card data.
As Mastercard doesn't charge a fee for the SecureCode program, it's hard to see why a business wouldn't take advantage of its benefits. Additionally, if your business operates in a high-risk industry, working with a high-risk merchant account provider equipped with eCommerce fraud prevention tools and dedicated chargeback protection resources can ensure even more account security for your online business. With an eCommerce merchant account, you'll be set up with all the tools and resources you need to grow your business without interruption!
---
---
Mastercard SecureCode: FAQs
How do you use Mastercard SecureCode?
During online checkout, customers are redirected to a separate window to input their specific SecureCode. Mastercard then sends the code to the merchant's payment gateway for verification. If the code is valid, payment is successfully taken. If the wrong code is entered, the purchase is declined.
Is there a fee for Mastercard SecureCode?
No, there is no additional fee to use Mastercard SecureCode.
How do I activate SecureCode?
To activate Mastercard SecureCode, first, you'll need to ask your payment processor if they offer access to Mastercard SecureCode. If they don't offer the program, you can email [email protected] for support.
Once that's finished, you'll need to install the Mastercard SecureCode plugin on your website. If you need assistance with this step, you can always ask your provider for help.
Is Mastercard SecureCode discontinued?
No, Mastercard SecureCode is not discontinued; it is still available for use.
What's the difference between Mastercard SecureCode and Verified by Visa?
The difference between Mastercard SecureCode and Verified by Visa is that they're used by different card networks—SecureCode is used by Mastercard and Verified by Visa is used by Visa.
What is the difference between MasterCard identity check and
SecureCode?
Mastercard identity check is an enhanced version of Mastercard SecureCode. The updated protocol uses several different data points to identify customers, rather than a specific code. So, instead of customers using a passcode to prove themselves, the system can usually identify the cardholder on the backend without them even knowing.