With online shopping a given these days, no business would be secure without the ability to protect themselves, and their customers, from cyber threats. Enter Verified by Visa, a service adding an extra layer of credit card fraud protection to your business. Much like MasterCard's SecureCode or American Express Safekey, Verified by Visa is a 3D Secure technology that uses three-party verification as an extra layer of protection against the global threat of fraud.
This article explains what Verified by Visa is, how it works, and what benefits it can provide your business.
What Is Verified by Visa (VbV)?
Verified by Visa (VbV) is an advanced cyber security platform designed to defend cardholders and merchants from cyber fraud. Most credit card payments are verified behind the scenes, instantly, using the secure personal information of the purchaser. However, when warranted, and in real-time, an authentication—such as a one-time protocol code—is sent to the cardholder's personal device to verify their identity. This technology is called 3D Secure.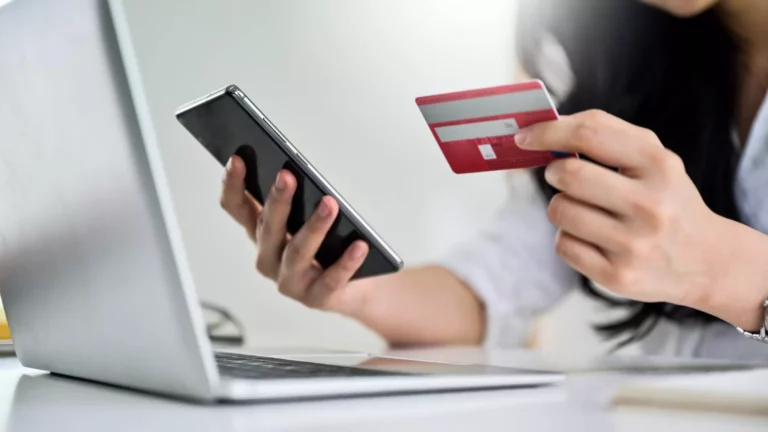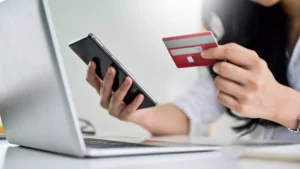 Is Verified by Visa legitimate?
3D Secure technology has been around for years. It was specifically designed for online shopping (eCommerce). Meaning, if your business relies on credit card processing for online sales, you may already be using or are familiar with the 3D Secure systems offered by other payment networks.
Yet for those not familiar with the technology, particularly consumers wary of Visa's checkout with version 1.0, its legitimacy is a rightfully cautious question.
The truth is that both VbV 1.0 and version 2.0 are, from a technology standpoint, safe. The only caution for password users of version 1.0 is that, as always, passwords are only as safe as the user. With version 2.0, this is less of a concern, as the identity of the cardholder is verified in real-time.
In other words, VbV, or any 3D Secure technology for that matter, is a legitimate anti-fraud tool for businesses aimed to take down scammers.
Why Some Confused Verify by Visa as a Scam
In the early 2000s, when VbV's 1.0 platform was new, merchants hesitated to include extra steps in their checkout processes. Merchants were right to fear that customers would grumble. And grumble they did.
VbV's version 1.0 required customers to visit a separate pop-up window to enter a passcode, which they had to have set up previously with their bank. This had the unintended consequence of making customers suspicious, resulting in many customers abandoning their shopping carts. Mobile users, too, reported inconsistencies and problems using the mobile browser with VbV payment. All around, adoption was slow.
However, Visa's 2017 release of VbV version 2.0 introduced a more secure, smoother payment method to the entire marketplace. The updates reduced cart abandonment and boosted consumer confidence within the network.
How Does Verified by Visa Work?
VbV works a lot like other payment systems: a customer shops online, enters their card details, then hits 'confirm' to complete the transaction through a payment gateway. Then, VbV 3D Secure authentication activates a security check to verify the customer's identity. The process works like this:
The customer enters their card details and the issuer confirms the customer's identity.
If certain conditions are met, it triggers a verification request for an additional layer of authentication.
The customer is asked to verify their identity via a protocol, such as a one-time protocol. The OTP code is sent to the customer's personal device.
The customer relays the code by following the VbV prompts.
Posing no security risk, the issuer verifies the customer's identity and confirms the transaction.
Though fraud can happen in many ways, the vast majority of cybercriminals don't have access to a cardholder's personal device at the time of the attempted purchase. They're unable to access the texts, email, or calls sent to the device registered to the card, and therefore unable to proceed. Meaning, when VbV's authentication process is triggered, only a legitimate card owner will be able to complete the sale.
What Triggers a Verified by Visa Verification Check?
VbV issues an extra layer of verification when certain criteria are met, usually when the issuing bank recognizes an unusual pattern of activity in a cardholder's habits.
Sometimes these criteria are met for "reasons" easily verified: a customer has logged on from a new device, is traveling, or making an unusually large purchase. Any of these conditions might trigger VbV to send a small authentication task to confirm the cardholder's identity.
Using a customer's habitual purchasing patterns, this "unusual activity" could include:
Logging in from an unknown device ID
Activity that falls outside of normal purchasing patterns
Using an unknown email address
Making a first-time purchase with a merchant
Making a much larger purchase than is habitual
Using a foreign or unusual IP address
A purchase made from a different GEO location
However, once an OTP code sent to the customer is successfully verified, the 3D authentication is complete. Legit cardholders won't have any trouble completing their transactions. But, without passing that extra layer of authentication, fraudsters can't proceed any further.
Security Protocols
When illegitimate actors use the credit card of someone who hasn't authorized it, it causes a chain reaction that results in the issuing bank coming back to the merchant for repayment. This creates one of the worst headaches merchants will ever deal with: chargeback disputes.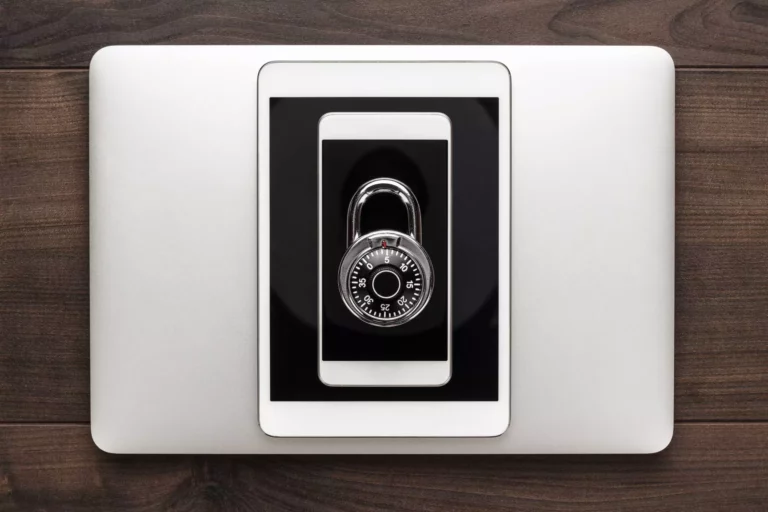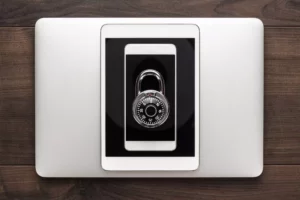 Chargebacks are a time-consuming paper trail that can take up to six weeks, or even six months, to resolve. They may result in chargeback fees, as well as a ding to your business' credit score. In other words, a lot of wasted effort chasing down funds that were never authorized to begin with.
To shield your business from this financial liability, Verified by Visa's job is to validate the rightful owner of the credit card account before it's used. And whenever that identity is in question—as in, a red flag is sent up by the issuing bank—they do so using a security protocol like:
Biometric feedback on smartphone devices
Passcodes, pins, and phone prompts
One-time protocols (OTP) sent via text, email, or phone direct to a customer's personal device
With VbV installed, your customers will complete the sale using the VbV platform—that is, if their bank also supports it. If not, the customer will still be able to checkout. Though, there may be more risk assumed by one underwriting party over another on the back end, while monitoring continues.
Verified by Visa 3D Secure 1.0
In what was once a wary marketplace, VbV got a lukewarm reception upon its first release in 2001.
VbV's version 1.0 (3DS1) was based on password authentication only. Operating under branded names such as Verified by Visa, My Card Secure, and Mastercard Identity Check, customers had to go through a pop-up window to complete their purchases. There were browser inconsistencies for mobile users. These issues, among others, likely contributed to VbV's slow start. But spearheaded by Visa and Mastercard, an update was soon to come.
Verified by Visa 3D Secure 2.0
In 2017, Visa released VbV 3D Secure 2.0. This was a huge step forward for both the consumer, and merchants, in anti-fraud protection for eCommerce.
With their second release, Visa streamlined many different systems under one umbrella, including mobile. They also eliminated the cumbersome sign-up process for customers. More advanced authentication protocols replaced static passwords. All of this helped everyone, from the underwriters to the merchants to the consumers, feel more confident in the system at large.
With this version came customer recognition that improves over time, meaning most customer transactions go through easily and instantly. Or, if further identification is needed, verification is only a few clicks away.
All of this has eased the burden of entry for consumers, as well as helped merchants feel safer from complaints and disputes.
Benefits of Verified by Visa
Financial fraud and identity theft—for example, credit card testing and BIN attacks—account for many billions of losses each year for financial institutions. The threat has never been more omnipresent, with social media providing scammers no end of personal data from which to work.
It's in merchants' best interest to protect their businesses and to stay at the forefront of customer UX and 3DS protocol. The benefits of 3D Secure technology are:
Adding an extra layer of security for online transactions
Catching fraudulent transactions before they authorized
Decreasing the number of chargebacks filed with merchants
Shifting liability away from businesses and unto the issuer
Increasing customer confidence in shopping at your store online
Reducing credit card interchange fees for qualifying purchases
Backing larger, authenticated purchases
It's hard to see how the implementation of VbV could hurt a vendor's bottom line. That said, as with any introduction to new technology, change is not without its drawbacks.
Disadvantages of Verified by Visa
The possible benefits of a VbV merchant account seem plentiful. But, of course, results are never guaranteed. It's important to consider the implications of adding an additional security step to your checkout process.
Visa claims that with no special software to download, the impact on customer checkout is minimal, even seamless. This seems overstated, especially considering 1.0's history and 2.0's requirement that a customer's private device needs to be nearby to shop online.
While customer drop-off is a valid business concern for every merchant, it's difficult to entirely remove the bumps from the shopping experience without compromising on security. But more so, public perception has shifted. Whether through school, work, other online shopping, or even their own banking institutions, customers have become accustomed to these authentication measures. Shoppers now accept, understand, and even appreciate why such security protocols are in place.
VbV is committed to offering merchants plenty of sign-up solutions, pre-written texts, a professional checkout page, and more to help with any friction during the transition.
What Types of Businesses Should Implement Verified by Visa?
Whether you operate an eCommerce-only business, or a combined brick & mortar and online business, VbV is built to protect any business that operates online. From large enterprises to small organizations, all entities that sell goods or services online can benefit from anti-fraud protection.
How Customers Use Verified by Visa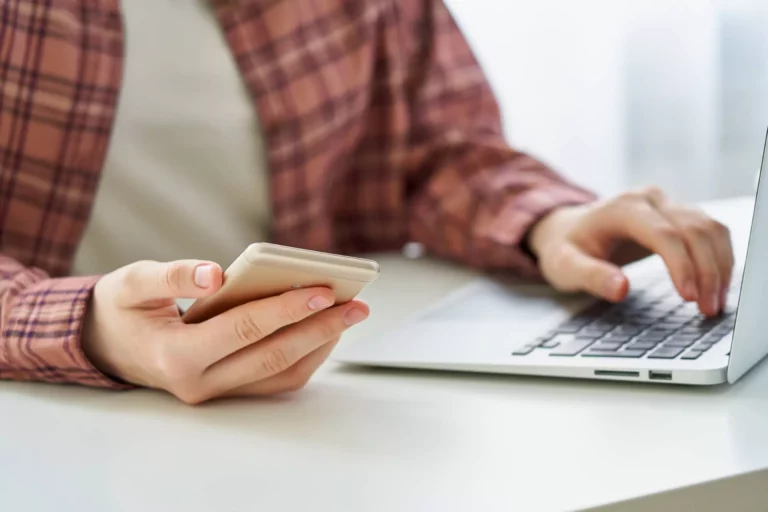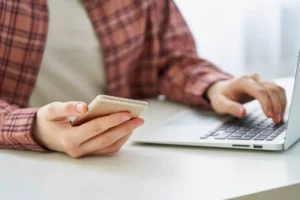 From the customer's point of view, VbV works much the same as any other checkout process: they shop online, review their purchase, enter their credit card details, and hit 'confirm'. From there, the VbV 3D Secure authentication system implements an identity check. If warranted, it will issue another, third way to verify the cardholder, and when that check is successful, the transaction is complete.
When trying to make an unauthorized purchase, the VbV process stops scammers in their tracks. It even stops those who might have gotten ahold of a cardholder's personal information via public social media accounts or other malicious means.
What can consumers expect from VbV?
Whether they're aware of it or not, VbV offers the customer:
Greater protection against unauthorized use of their cards for online purchases
Increased confidence, trust, and comfort shopping online
Convenience and compatibility whether on an at-home PC or on the go
Convenience as VbV fits into the already familiar online purchasing process
Ease of use as there's no special software required
More consumers are becoming familiar with VbV and how it protects them while they shop. Customers may even look for the Verified by Visa merchant symbol, so showcasing it on your website can be an asset. Other best practices for merchants are below.
How Can Merchants Use Verified by Visa Technology?
Merchants use VbV to protect and represent them in chargeback disputes that result from fraud, identity theft, stolen credit cards, and other cybercrimes.
VbV operates as part of your website's online checkout process. After a customer hits 'confirm', the VbV system works in the background to verify a cardholder's ID, and, if needed, prompts them to participate in some sort of additional verification task. This might be entering a simple passcode, entering an OTP, or using a smartphone's biometric reader. When done, the transaction is complete.
When it's not done, the transaction joins the millions of charges (some say up to half of all initiated transactions) declined by payment networks every day.
What can merchants expect from VbV?
Visa works on behalf of merchants as a chargeback management tool, shifting fraud liability back to the issuer. 3D Secure services like VbV help merchants by:
Catching fraudulent transactions before they're authorized
Shifting liability from the merchant to the issuer
Providing confidence to merchant and customer that transactions are secure
Decreasing customer cart abandonment
Reducing interchange fees for qualifying cards, resulting in interchange optimization
Verified by Visa Merchant Best Practices
By making simple adjustments to your online website, you can educate and guide your customers through the VbV checkout process. As a Verified by Visa-enabled merchant, it's recommended you follow best practices such as:
Insert the Verified by Visa Merchant symbol on the website, which creates consumer preference to buy at your online store.
Educate using Verified by Visa pre-messaging to raise awareness and comfort levels with the platform.
Message customers about the Verified by Visa authentication process.
Use a Verified by Visa professional authentication page to enhance consumer confidence.
Send cardholder alerts to avoid disruption in the transaction process.
Employing some or all these best practices should help smooth your customer's shopping experience.
How Much Does Verified by Visa Cost?
As a network that wants to reduce any and all fraud, it's in Visa's best interest to develop solutions that don't incur a lot of extra costs for merchants. However, there could be upfront fees or other various charges if plugins are needed for your site. Your Visa processor should be able to advise what fees, if any, apply for your business.
For many vendors operating online, enablement is part of your VbV processing services. Speak to your Visa representative today to get this feature.
Merchants with an existing Visa Online account can log in and find the VbV implementation guide for merchants. In it you'll find:
3D Secure 2.0 processing flows
How to start
Program rules
Interchange rates
Interchange fees represent a large part of a merchant's total credit card processing costs and, sadly, aren't negotiable. Though collected by the card networks, interchange fees are paid out to the entity issuing the card. There are hundreds of interchange categories, each with a different rate associated with it. The average interchange rate for a credit card payment is around 1.81 percent. It's around 0.3 percent for debit cards.
One way to save on transaction fees is eligibility in some lower-cost categories. VbV can make your business "eCommerce Preferred," lowering the fees for specific rewards credit cards.
Final Thoughts
Verified by Visa is one choice in a marketplace offering 3D Secure technology, an anti-fraud security solution for merchants who sell online. However, considering that Visa helped pioneer the tech, and is committed to remaining a forerunner in the industry to protect against and prevent cybercrime, VbV 3D is a great system through which to implement anti-fraud 3D-Secure technology. To start using VbV, contact a merchant account provider who can offer unique fraud prevention solutions today.