As a business owner, you have probably seen the words ISO/MSP before, but you might not know exactly what they mean. Which would make sense considering roughly 80% of merchant accounts are opened by an ISO or MSPs. Let's cut through this confusing credit card processing jargon and learn in plain English what ISO and MSP mean and how they differ from one another.
We'll also cover why these terms are important to be familiar with and whether you should consider working with a registered ISO/MSP or not. Let's dive in!
What is an ISO/MSP?
Let's start by breaking down what each acronym stands for.
An Independent Sales Organization (ISO) is what is known as a third-party company contracted by a credit card member bank to get new merchants (businesses). ISOs are also sometimes referred to as Independent Sales Offices since they often take place in–you guessed it–an office. On the other hand, an MSP stands for Member Service Provider. Don't worry, we'll get into how they relate to one another in the next section.
The Difference Between ISO/MSP
There's really no difference between an ISO and MSP. In fact, the payments industry uses these terms interchangeably. Some people call a Coke a "soda," while others say "pop." In the same way, Visa uses "ISO," and Mastercard uses "MSP." The terms can be used interchangeably with little confusion. Even if you use the wrong term, anyone in the payments industry should know what you're talking about.
How do ISO and MSPs Work?
Once you register a business, you'll need to find a way to process payments. As a merchant, there are a few different routes you can take. As an ISO/MSP, a company can legally work with Mastercard or Visa member banks, market their services, and get new merchants on their behalf. When a merchant applies for a merchant account so they can accept credit and debit cards, the merchant agreement mentions the ISO/MSP. It's important to understand that an ISO/MSP doesn't actually handle merchant funds—only the contracted banks they process with can do this.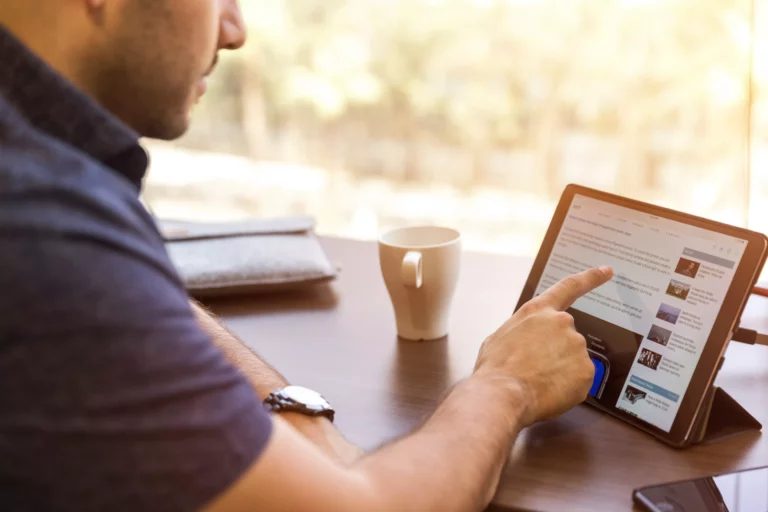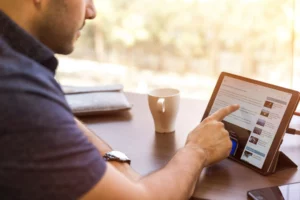 An ISO/MSP registered by a credit card association must work with a processing bank sponsored by a Visa or Mastercard member. The member bank verifies the financial stability of the company in order to allow marketing on their behalf.
There are also regulations when it comes to marketing products and a fee to register with Mastercard and Visa. After getting sponsored by a bank, an ISO/MSP can start marketing different types of merchant accounts. The ISO/MSP provides more than just a merchant account to a business. The organization is responsible for providing its merchants with customer service, the right credit card machines, integrations, and so much more. If a merchant has a problem with their payment processing software, hardware, or other issues, they can call their ISO/MSP for help. Finding a good partner will benefit you because they typically provide software that makes managing payments simpler.
How to Tell if a Business is Registered as ISO/MSP
Every ISO/MSP must display the name and location of their sponsor bank on their marketing material and website. Companies typically disclose this in the footer of their website.
You should see a disclosure stating the company is a bank registered, FDIC insured ISO/MSP of a certain locale. Visa and Mastercard require all participating members to display this disclosure on their websites. If this disclosure is not present, there can be a fine of up to $25,000. Additionally, you can double-check Visa's list of registered ISOs or Mastercard's MSP list.
In truth, companies have to meet a lot of requirements to become registered ISOs/MSPs. They submit various documents to the Association and endure a long vetting process. Additionally, a potential ISO/MSP must meet large transaction and/or fee minimums. If these minimums are not met, the financial services provider must pay the difference.
What are the Associated Fees?
No matter what solution you may find works for your business, you must consider the average credit card processing fees you'll be shelling out to work with them.
It's important to note that there's a lot of money that an ISO/MSP must pay upfront to be registered. There is a registration fee of $5,000 for each association that sponsors them. This doesn't include the software or extra employees they must have and have reviewed. After this initial registration, the ISO/MSP must pay $2,500 to each association every year to continue their certification.
Still, the most cost-effective way for a small to medium-size business to process payments is to work with an ISO/MSP. Understanding the fees you will be paying is a major step in small business financial planning and worth your attention.
Final Thoughts on ISO/MSP
There are many benefits to working with an association bank that processes payments with an ISO/MSP. It gives your business the reliability and security of working with a large credit card network, with tailored customer service. For these reasons, it's best to consider working with an ISO/MSP over the alternatives. If you are considering becoming an agent or ISO please visit our iso agent program for more information on how to get started.