Accepting credit cards for your business is a necessity in today's world. In fact, credit and debit cards account for 48 percent of the payments made in 2017. For this reason, you will need to get a merchant account set up for your business as soon as you launch. It may seem complicated at first to go about setting one up, but with the tips and insight below you will be able to accept debit and credit cards online, through your in-house POS system, and over the phone.
1. Obtain your Business License
You will need a business license for a lot of other reasons on top of opening a merchant services account. Depending on your industry, you may even need multiple of them. That being said, your state determines what licenses you require, so you will need to look up the specific stipulations that you fall into.
To do this, go to your Secretary of State's website and follow the steps to register your business. 
When you apply for a merchant account, underwriters will review many documents and information to make their decision. Your business' standing with the state may be one way to validate your application and give you a small push towards a quicker approval.
2. Set up a Business Bank Account
To start a merchant services account and get the money that you earn, you will have to establish a business bank account. This is usually a checking account that is specific to businesses with multiple owners and is set up through a financially-backed bank. The only exception to this rule is if you are registered as a sole proprietor. In that case, you are able to use a personal bank account to deposit into.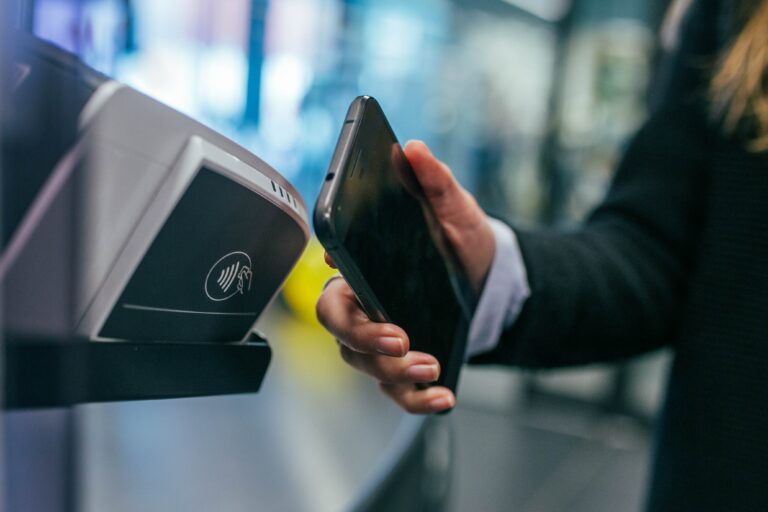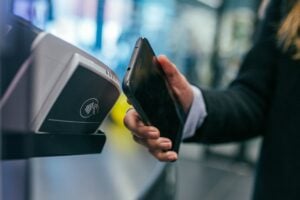 But if you are not a sole proprietor, then you will need to look into opening a business bank account up for your deposits.
Compare a few banks and their perks before you make a decision on your business bank account home. Then, once you have made a decision, follow their steps to setting one up.
Contact them about required documents before heading over to a branch. In most cases, you need at least your business license and the Employer Identification Number (EIN).
Your merchant services account will use your business bank account for transactions and debits. That means the purchases that your customers make and the transaction fees your merchant processor charges will go through this account.
3. Confirm Your Business Structure
This is an especially important step for new businesses just starting out. Without knowing how you will need to take payments, figuring out what to ask for and what you need is impossible.
Do you need an in-person POS terminal to stay at your counter?

What about wireless terminals that you can walk around with?

Are you sure that you need an in-person terminal at all?

Will you be taking card information over the phone or email?

Or do your customers pay online through your website shopping cart?
These are all questions that you should be asking yourself before you move forward with a merchant account provider. Take a look at your competitors. What are they doing to accept customer payments? Do they use POS systems, virtual terminals, and a payment gateway online or do they only utilize one of those things?
Finding this out will bring you one step closer to getting set up with a merchant account that can handle your business the right way.
4. Consider Separate Processors
Depending on what type of payments you want to accept, you might find it helpful to use two different processors. For example, let's say you want to take ACH payments and credit cards. You might use one to transact your credit card payments while using another for your ACH and eCheck payment processing. You may be able to save you money by doing it this way.
Another advantage of doing this is the perks that each processor offers. If one of them has superior POS terminals for your store and another has the integration and protection that you need for your online website, then using both may be advantageous for you.
But this is not always the best direction to go for businesses starting out. Many times new companies don't have the volume to support two processors on their account or just simply find it easier to manage one processor. Take a look at your capabilities and determine for yourself if this is the right direction to go.
5. Add Terms of Service and Refund Policies
Every business needs them and they are so simple to get done. By utilizing tools online, you can build compliant policies that will live on your site or in your store.
Make sure to include a Terms and Conditions section, a privacy policy, and refund policy so that you are protected as customers use your products and services. This is not just for your sake, but also for your clients. They use these policies to gauge your business efficacy and it gives them an outline to handle issues moving forward.
Including these simple policies will strengthen your chances of getting a merchant account approval and reducing possible chargebacks down the road.
6. Ensure your PCI Compliance
When you decide that your business needs to start accepting credit card payments, it's time to start thinking about PCI Compliance. The rules and regulations are set by the PCI Data Security Standard (DDS) to ensure that merchants are processing customer payments securely.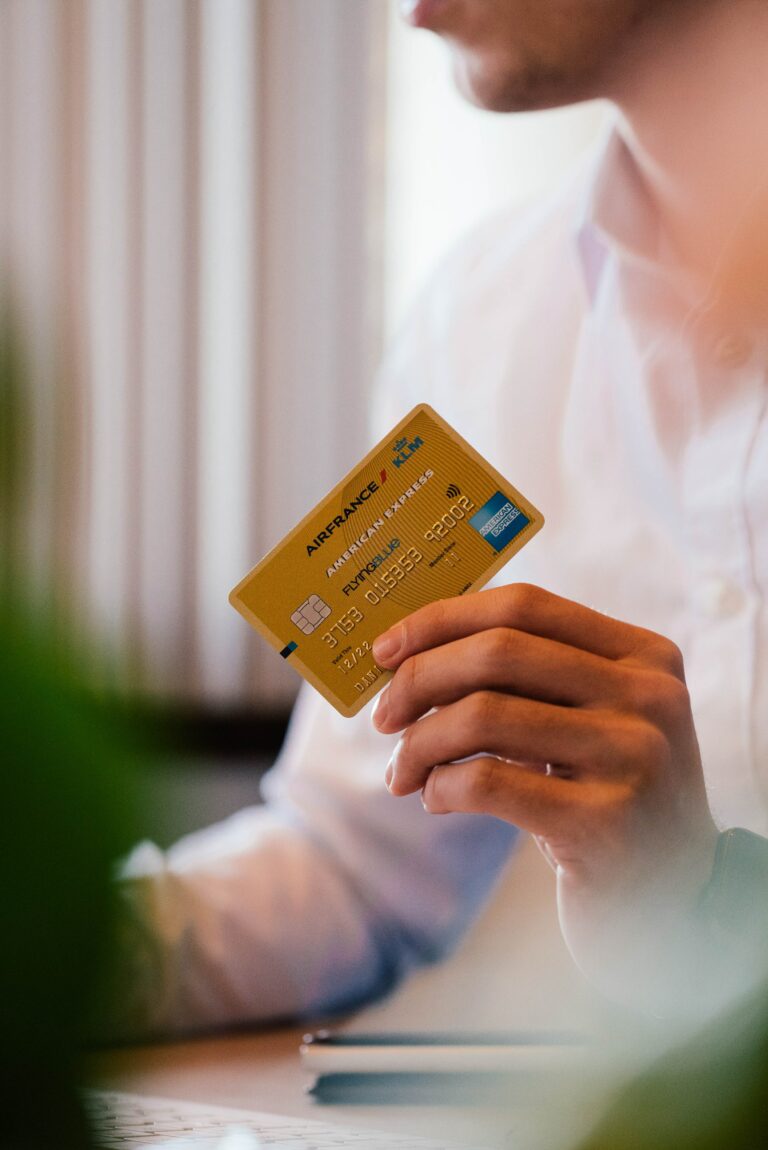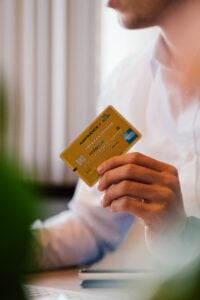 Your provider should have practices and safety guardrails in place that comply with these guidelines. However, it's still your responsibility to ensure that your business is compliant.
Even though you don't need to be PCI compliant before opening your merchant services account, it is best practice to start sooner rather than later. 
Look at ways that you can improve the security of your customer's information.
Make sure that sensitive information is destroyed properly

Enable strong policies on passwords

Install anti-phishing software
These are all things that can be implemented now to ensure that no security issues arise in the future.
7. Gather Required Documents
Many factors determine the amount of documentation required to apply for your merchant account.
The age of your company

The size of your business

The volume that you will be processing

The level of risk that you pose
With the lowest risk businesses, you may only need your personal information, a bank account to deposit funds into, and 3 months of personal or business bank statements. But if you pose any amount of risk, the supporting bank and payment processor may ask you for additional documentation.
For example, a high transaction business may need to include bank statements from several previous months, financial statements over a year, and profit and loss statements. A smaller volume business might be able to provide simply a voided check and marketing collateral.
By getting this all together before you apply online, you will be able to have a much smoother application process.
8. Complete the Online Application
The key step to getting a merchant account is completing the application. A merchant services provider will need this application and the documents you collected in order to get you approved. Most payment processors provide digital applications, but some may still have you print out an application and scan it with a wet signature.
Make sure that you have done your research on the provider that you are applying to. They should be able to support your business type as well as give you the features that you want. You want a long-term merchant account, so looking into your options is your best bet.
9. Prepare for the Underwriting Process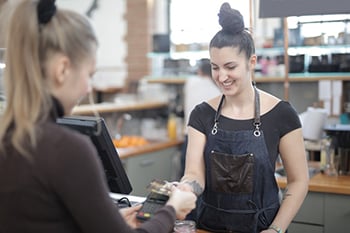 The process isn't over once you submit a merchant account application. There may be an underwriting process that can be as quick as a few hours to as long as a few days. At this time, the bank that will be supporting your transactions is looking at the risks you pose and finding ways to mitigate them. Because of this, you might receive stipulations that you need to follow before you are officially approved for a merchant account.
The reason for this is to protect their bank from financial and reputational risk. This risk is due to the possibility of a purchase being disputed by the customer or fraud being present in that transaction.
Work with your merchant provider to ensure that the underwriting process goes as smoothly as possible. Ask them questions about what you should expect and be available to provide any necessary information they need as soon as possible.
10. Review the Processing Fees
Processing fees may vary by the type of payment and which method is being used to process it. For example, a credit card processor might charge you a flat rate and an additional fee for card not present transactions. Read your merchant account provider's contract so that you know what these different fees are. These fees may be structured in a few different ways, so be sure that you truly understand what you are paying each month.