From the year 2016 to 2026, the need for accountants is projected to grow a staggering 10 percent. Launching your own accounting business is a potentially lucrative opportunity. In an industry that is necessary for most businesses and individuals, earning revenue should come easily. If you are thinking of building an accounting business or growing an existing one, it is important to accept all payment types. Being able to accommodate your accounting customers by providing credit card processing helps keep clients happier and increases your bottom line.
With the advent of the internet and mobile smartphone technology, shopping online and completing transactions with the use of credit cards has become more popular than ever. When you have your own accounting business, sending invoices and collecting payments online will be essential. Competing with other accountants and firms near you requires you to provide clients with multiple methods to complete their payments.
Risks Associated With Using Standard Credit Card Payment Processors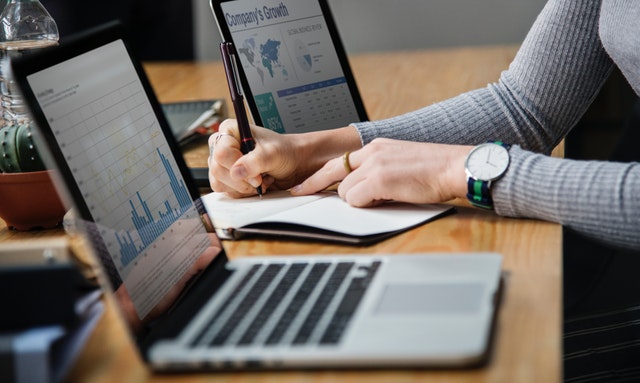 There are many popular and well-liked payment processors out there but not all of them support accounting businesses. While you may feel tempted to utilize a tier one payment processor, it is important to understand the risks. By choosing a standard processor, your high risk account may be flagged, disabled, or terminated at any time without warning. If you lose access to your account, you also lose the ability to accept and process payments. Limiting your options is bad for business and retention. Customers expect to be able to have options when paying for services online. They do not like to be pigeon-holed into only one way of doing things. But with a traditional processor, this is the likely result.
Why You Need Credit Card Processing for Accounting Businesses
Credit card processing for accounting is extremely vital for those working in the industry. Whether you are the owner of an accounting firm, an auditor, or an accountant yourself, providing clients with multiple methods of payment is essential. Clients these days expect to not only be able to use their credit or debit card but alternative payment methods as well.
When you accept credit and debit card payments, you may also attract more clients who cannot find online accounting services elsewhere. Standing out among your online competition can help attract new clients while also establishing yourself as an authoritative accounting source. The more features you provide to your clients, the easier it is to retain them even as other competition arises.
Offering a secure online payment gateway for your users is a way to gain the trust of shoppers as you establish your business. With the rise of data breaches and corporate hacks, security is a top priority for any online business today. Even if you are only working with individuals, you run the risk of ruining your business if you mishandle consumer information online. Any time you handle the personal information of individuals, ensure that their protection is your first priority. Utilizing a secure merchant account for accounting will allow you to use a safe gateway and ensure protection.
Accounting businesses need high risk processing
Using a payment processor that is experienced in high risk industries is the only way to process credit card transactions without worry. An integrated gateway and Increased security during the checkout process can help incentivize users to complete their purchase. PCI compliant transactions and fraud mitigation tools are additional aspects of a high risk payment gateway.
Subscription Billing for Increased Customer Retention
It is also much easier to implement recurring billing with the use of a credit card payment processor. If you work with clients on a recurring basis, set up automatic invoices or payments through the right processor. Subscription services add value to your business by increasing customer retention and easy payment options. If you want to streamline working with your clients or you intend to implement a subscription-based model, recurring billing is essential.
Choosing the Right Accounting Merchant Account
Selecting the best accounting merchant account provider for your business begins with seeking out high risk credit card processing providers. Avoid choosing standard payment processors such as Stripe, Square, and Paypal because that will only put your business at risk. Make sure that the high risk payment processor has a history of supporting accountants and accounting businesses online. By pre-vetting processors, the application and integration process will be smoother. Once you have a payment processor you want to work with, complete the application to get started with a new merchant account. In order to receive an appropriate merchant account for your accounting business, you will be asked to submit the following information:
A government-issued ID or driver's license, your full legal name, current mailing address, and SSN will be required.
Your business tax ID or EIN (Employer Identification Number) may be necessary. You may also be required to show proof of your company's website and business type. additionally, your business' marketing material is of importance. This may be in the form of social media sites, flyers, etc. When you have an online presence, it is much easier to establish yourself as a trustworthy and legitimate business.
You will need to provide the last 3 months of banking statements from your business or personal account. Providing official bank statements provides valuable insight into your business operation to payment processors. The more information you are able to provide, the easier it is to process your merchant account application.
Working with a high risk payment processor directly is a way to smooth the process of receiving approval for your merchant account. Once your preferred payment processor has all of the information they require, they can then provide you with the merchant account you need. After the approval process is complete, begin invoicing clients and accepting payments via credit and debit cards online.
Running your accounting business online should not be challenging due to the high risk nature of your preferred industry. When you want to grow your accounting business while attracting new clients, accepting credit card payments is imperative. With the right payment processor and merchant account, send and complete invoices with your clients with peace of mind.