Small businesses often require a wide range of funding channels to meet their financial goals, including business lines of credit. Whether you seek financing, investment, or any other type of funding, it's important to choose what suits your business's needs. With a 73% approval rate, a business line of credit is one of the most popular forms of financing. But what exactly is a revolving line of credit and how can it improve your business' finances?
Read on as we explore business lines of credit and how they can help your business access the funding it needs.
What is a Business Line of Credit?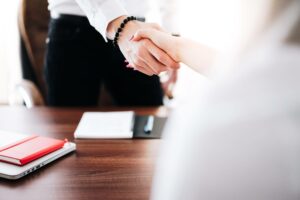 A business line of credit is a loan in the form of revolving capital. As you pay back your loan or credit line, you can immediately borrow from it again. With a business line of credit, there are no pre-determined payment terms. You will be given a limit, which is the maximum you can withdraw per your agreement. Also, you only pay interest on the amount withdrawn from the line, instead of the entire limit. Whereas small businesses typically pay interest on the entire balance of a traditional business loan.
Lines of credit can be arranged by banks, credit unions, and other types of lenders. They're extremely popular funding sources for many businesses in the United States.
How a Small Business Line of Credit Benefits Your Business
If you're comparing lines of credit against other forms of small business financing, it's essential to understand the benefits of each option. Here are the advantages:
Flexible financing for various needs: If you need a flexible funding option to cover things like payroll or unexpected maintenance, a line of credit is an excellent option. They can also help you purchase inventory or complete any other necessary business transaction (similar to an inventory loan).
You don't need to reapply for new funding: Unlike traditional loans, lines of credit don't make you constantly reapply for funding. Since this is a revolving line of credit, you can borrow money immediately after you pay it back–as long as you don't exceed your original credit limit.
Interest only applies to borrowed cash: Another benefit of a business line of credit is that you only pay interest on the money you withdraw. This makes it an affordable source of reserve money for your business.
Cash is readily available: With most lines of credit, you can withdraw cash directly at no extra cost. This gives you flexibility when you need to pay bills.
The Difference Between a Business Line of Credit and a Business Credit Card
Business lines of credit and business credit cards are both forms of revolving credit. Like with a credit line, you only pay interest on the money you spend on your credit card. This happens regardless of how large your limit is. This being said, there are a few key differences to consider.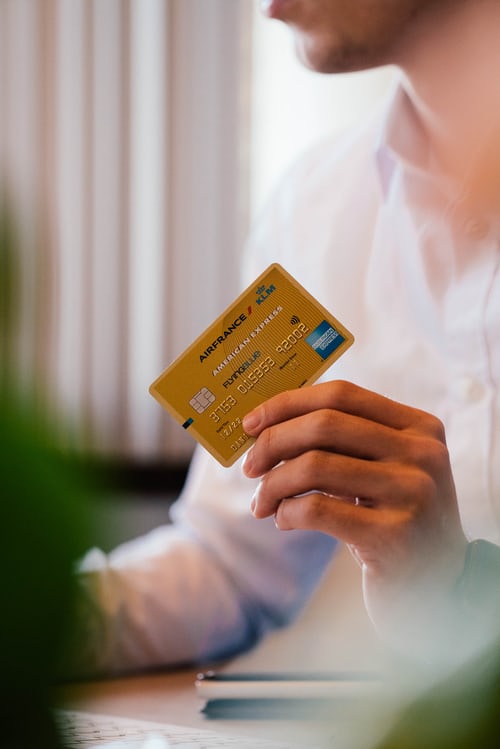 First, a line of credit can be thought of as a cash account. You can withdraw and transfer cash in ways that you can't with a credit card. While many business credit cards let you withdraw cash, you pay a large cash advance fee. In addition, cash withdrawals on your credit card can result in a higher interest rate for the borrowed amount. Usage with a credit card also directly affects your credit score.
Secondly, business credit cards provide added flexibility. You can issue them to staff, quickly pay for products online, and file a chargeback if someone steals your card information.
In many cases, small business owners use both business lines of credit and business credit cards. While business lines of credit offer access to cash, business credit cards are useful as well. They can track payments, supply staff with spending options, and pay for orders online.
The Difference Between Secured and Unsecured Business Line of Credit
There are two primary types of business lines of credit: secured and unsecured. Let's explore them in more detail below:
Unsecured: This type of credit line does not require collateral. This means you won't need to secure your borrowing against an asset. However, you may need to pay higher interest rates as lenders are taking on more risk.
Secured: This type of line of credit is secured against an asset, such as a commercial property or expensive machinery. Secured credit lines pose less risk to lenders, as they can seize your asset to pay any defaults.
Unsecured lines of credit can be useful if you don't want to put up collateral. Despite this, they are harder to obtain and often carry higher interest rates. It's essential to keep this in mind when starting the application process.
How Can I Get a Small Business Line of Credit?
If you believe a small business line of credit will meet your financial needs, you might be wondering: What steps should I take? Let's explore three simple steps you can take to access this unique type of revolving credit:
Step 1: Make sure you qualify
If you want to apply for a line of credit, check the qualification requirements before you submit an application. Most lenders will provide qualifying information on their website, but you can always contact them directly.
Step 2: Apply for the credit line
Next, it's time to apply for your line of credit. You will likely be asked questions about your personal and business financial history. Many lenders will run credit checks on your business credit score and personal credit files during the application process. Ensure your credit is favorable or know what the lender is willing to take prior to applying. This is why you should always ensure you're eligible before you apply for any type of funding.
In some cases, the lender may require extensive financial information from your business. You may need to supply bank account details, merchant account details, and other important metrics that will show your viability as a borrower. Make sure to have your company's financial information on-hand before you begin any applications.
Step 3: Secure your funds
Once you apply, it's time to wait and see if you're approved for your line of credit. Many lenders can make a quick decision if you provide accurate information during the application process. Once your line is secure, you'll have access to the flexible funding you need to grow your business!