When it comes to eCommerce businesses, shopping cart abandonment can feel like an epidemic. You're almost at the finish line but, at the last minute, the entire race ends in a forfeit. The reality is virtual shopping carts are abandoned all the time, even at some of the biggest sites in the eCommerce game. Even online stores with high traffic and a long list of loyal customers experience shopping cart abandonment.
This is part of the eCommerce customer experience, but such inevitability doesn't mean there's nothing you can do about it. Sometimes all you have to do is follow up with your customers. That said, when your business is faced with customers abandoning their precious shopping carts, here's how you can use crafty abandoned cart emails to win them back.
What is Digital Shopping Cart Abandonment?
Digital shopping cart abandonment occurs when a customer who has added products or services to their virtual shopping cart leaves the eCommerce website without making a purchase. Customers will often add items to their cart, but never actually checkout. Shopping cart abandonment is one of the biggest eCommerce business challenges in the modern age.
How to Reduce Shopping Cart Abandonment
Why do so many shopping carts end up abandoned? There is a variety of reasons customers abandon their carts. Some shoppers may oppose the final shipping costs. Others may feel uncomfortable with the store's return policy. Customers may not be comfortable with their total or may have been expecting some sort of discount or sale. There are even browsers who enjoy the shopping process but had no intention of actually going through with the shopping cart checkout process.
All of these reasons and all of these abandoned carts can add up to a lot of lost revenue. However, these deserted carts don't necessarily have to stay stranded. It is possible to recover these lost sales by sending shoppers friendly reminders of the items in their carts or offering discounts to nudge customers in the right direction.
What is an Abandoned Cart Email?
First and foremost, let's break down exactly what an abandoned cart email is. A shopping cart abandonment email works as a follow-up message. It is a form of email retargeting that notifies customers who have left your eCommerce store without making a purchase that their cart is waiting for them. These pleasant reminders coax customers to come back to their abandoned carts and complete the purchase. Customers with items left in their cart have already done the majority of work in the shopping process. All they need to do is checkout and the items, which they clearly want, will be theirs.
Follow-up emails are one of the most effective ways to salvage sales lost to shopping cart abandonment. Additionally, these emails give businesses a way to engage with customers in a one-on-one manner.
What Are Abandoned Cart Email Best Practices?
Abandoned cart emails are easy to compose. With a little extra effort, a business can go from having a reluctant customer who has left behind a cart full of products to a sale completed by another loyal customer.
It's not just about sending an abandoned cart email, though. Below explores the best email marketing practices to drive cart abandoning shoppers through to the checkout finish line.
Start with an attractive subject line
Think about the headlines you see that entice you to read an article. Your abandoned cart email should start with an attention-grabbing subject line. Aim for a short piece of copy encouraging users to open the email and come back to their abandoned carts at your eCommerce store. Remember that in the modern age, many people open their emails to heavily flooded inboxes. For this reason, your abandoned cart email needs to set itself apart from the crowd.
Remind them what's in their abandoned cart
Some customers like to think about a potential purchase before they commit to the sale. By reminding customers of exactly what items sparked their interest in the first place, your business can urge customers to confirm that they actually want these products or services after all.
Remember that customers abandon carts for a variety of reasons. Maybe they were simply uncertain about their potential purchase. They had internet connectivity issues or were interrupted during their shopping by life's many demands. In the end, they may still want to make a purchase but have simply forgotten that items were left behind. Rather than refreshing to an empty cart, remind shoppers that their items are still waiting for them by putting these stellar products on display.
Focus on a single item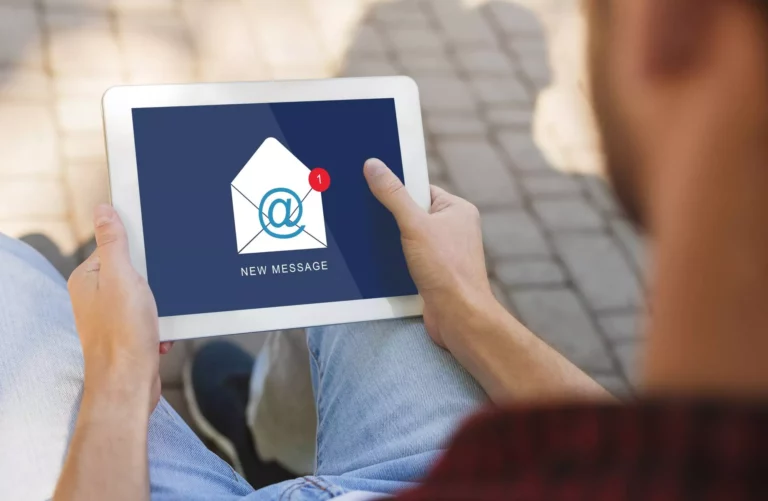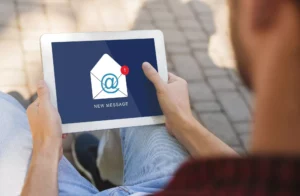 Many online shoppers add a large number of products to their cart, then narrow the items down to their final selection before checkout. If a customer has added multiple similar items to their cart, they likely don't have equal intent to purchase each item. And if the abandoned cart email reminds customers of the long list of items waiting for them, the desire to buy will lessen.
Instead, use this opportunity to focus on a single product rather than a long list of items they're unlikely to buy. Preferably, feature the item they are most likely to buy. You can feature products that are best-sellers, highly rated, or with high conversion rates.
Once you have selected a product to feature, highlight some of the item's benefits. You can also include favorable customer reviews for the specific item. This will provide proof of quality and establish high customer satisfaction. Essentially, focus on that single sale rather than the entirety of the customer's cart.
Write enticing, clean copy
You want to engage your customer and draw them back to your site to checkout. The goal is to write interesting, error-free copy encouraging shoppers to cross the finish line. Your abandoned cart emails work as one last shot at marketing a sale. So, make sure that your follow-up email fits within your branding and alongside the rest of your marketing campaigns. Just like your other marketing efforts, these emails should contain clear and compelling copy that is easy for the average reader to comprehend.
Define time and demand
You can urge shoppers to purchase items quickly by including copy in the abandonment cart email about the low stock. You may even mention the possibility of the customer's items running out due to high demand. Another strategy is to prompt customers to checkout by guaranteeing you'll hold the items in their cart for a definitive, but limited amount of time.
When customers are given a timeline or a deadline to checkout before their items are able to be scooped up by other shoppers, they may feel compelled to buy quickly. It can also be the push they need to figure out if they really want to purchase the item. Will the customer be upset if they cannot make their purchase? Will they be disappointed if someone else gets the last of an item they want? The popularity of their items may just be the thing they need to send them across the checkout line.
Stressing limited quantity and limited time can be powerful practices to urge shoppers and recover sales.
Utilize brand loyalty
Loyal customers are already familiar with your brand. They have also shown they are willing to purchase from your business on an ongoing basis. If you have already implemented a loyalty and rewards program, you can use abandoned cart emails to remind customers of these benefits. You may reference the points or rewards they have already accumulated and suggest they use these points or rewards for their purchase. This compels customers to checkout by way of a sort of discount. They will be using perks they have already earned without you having to issue or create a new discount. This tactic also reminds customers that your business appreciates their loyalty.
Maintain long-term connection with your customer
When it comes to email marketing, you need the consent of your customers. If a shopper has not signed up to receive emails from your business, it is not appropriate to send abandoned cart emails. Potential customers may not look too kindly at your tactics if they haven't agreed to receive emails from your business. To secure sales and improve engagement, save abandoned cart emails for customers already on your contact list. This will help to ensure you maintain a positive long-term relationship with your client base. The alternative is losing prospective buyers due to nonconsensual contact.
You can also promote ongoing relationships with customers by providing call-to-action (CTA) buttons at the end of abandoned cart emails. By doing so, you can entice customers to consent to further communication from your brand regarding future offers, sales, new product highlights, and more. This ensures that even if the customer isn't going to make a purchase today, you have an opportunity to secure future sales through an ongoing relationship.
Incentivize with discounts
The majority of customers abandon their carts because the total was higher than they anticipated. Once their items are added up, on top of which tax and shipping are tacked, customers can be shocked by the dollar signs. A simple way to win these customers back and recover the sale is to offer a discount via abandoned cart emails. Even just a 10 to 20 percent off code can ease a customer's mind and finalize a sale for your business. You may even be able to get away with offering just free shipping.
These discounts can rack up sales, but you should ultimately do what's best for your business. If you can offer a discount or other added perks, it's a wonderful way to increase sales and customer satisfaction. If you cannot afford to issue any discounts, it's best to find another way to win back cart-abandoning customers.
Upsell and cross-sell
One unfortunate reality of an abandoned cart is that the customer may have been looking at the specific product or service elsewhere, finally choosing to purchase said product or service from somewhere other than your business. However, this allows you to upsell and cross-sell. By adding additional product recommendations to the abandoned cart email you may gain buyers back with additional items. You may also inspire shoppers to add more items to their purchases.
Even if the customer didn't purchase the item elsewhere, they may have not had enough in their cart to reach a discount or cross the free shipping minimum threshold. Some customers only checkout when they are purchasing enough to make the sale worth their while. This not only means a completed sale, but potentially a larger sale adding even more revenue for your business.
You may also choose to include products that shoppers with similar tastes or similar products in their cart purchased. These patterns across customers can create more sales as buyers are presented with products that fit their personal wants, needs, and aesthetics. You can use these abandoned cart emails to provide customers with an opportunity to check out their cart, as well as possibly add additional items to their purchase.
Add a call-to-action button
Call-to-action buttons are essential in abandoned cart email campaigns. The CTA button is so important because that is where shoppers click to return to their abandoned carts. Make sure the button is clearly visible and fits in with other CTA buttons used by your business.
For your CTA buttons, you can feature straightforward copy like 'Return to Cart' or you can get creative with copy that fits in with your brand. You want to use action verbs that convince shoppers to finalize their purchase. It may be a good idea to test a variety of texts on your CTA buttons. This way, you can see what works best for your brand and motivates your customers.
Download our Free Abandoned Cart Email Templates
Not sure where to start? We've already done the heavy lifting for you, so take a look at our FREE downloadable templates. We include five different templates that address various situations, including messages that focus on:
Partial abandoned carts
Special offers
Time sensitive transactions
Why a customer should reconsider
Offering support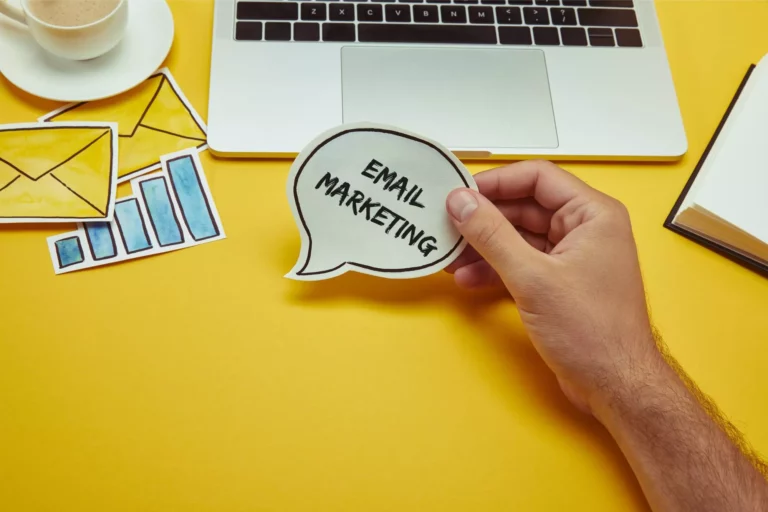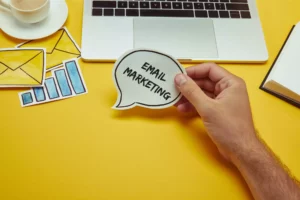 Abandoned Cart Emails Examples and Why They Work
Now that we've broken down the best practices of an abandoned cart email marketing campaign, it's time to take a look at some brands that are putting out exemplary follow-up emails. We'll break down their abandoned cart emails to highlight how and why they work. Use these examples and best practices to make unique business emails of your own. Just remember, the desired goal is to entice shoppers back to your site to complete the checkout process.
Dollar Shave Club
Subject line: Where did you go?
Dollar Shave Club uses a short and sweet subject line prompting shoppers to engage with the brand. Once a potential customer opens the abandoned cart email, they're greeted with a guarantee that the consumer will love their service. Directly below the guarantee copy is a CTA button reading 'TRY THE CLUB'. It's clear-cut and dead center. With just a simple click, users are brought back to the Dollar Shave Club site to checkout and secure their purchase.
Bullet-point copy highlighting the service's ease of use and quality of products follows the CTA button. It clears up any outstanding questions an apprehensive buyer may have. Dollar Shave Club sticks straight to the point with just four short merits designed to encourage users to follow through with their purchases.
Then, the brand features an image of the monthly subscription box. This shows uncertain customers exactly what they'd receive in the mail each month. The box features more short and sweet anecdotes, which fits within its brand. It also gives customers a preview of the quality they can expect to arrive on their doorstep.
Finally, Dollar Shave Club ends with a short paragraph telling customers how close they were to signing up and reminding them of their 100 percent money-back guarantee. It ends on a note of the brand's confidence in their product and their dedication to customer satisfaction. This leaves the buyer with the notion that there's no real downside to trying out a membership to the Dollar Shave Club. Why not check out if there is nothing to lose?
Google Store
Subject line: The [product] in your cart is going fast.
From the get-go, the Google Store abandoned cart email puts the abandoned product's name in the forefront. This reminds customers of the item they left behind. The subject also creates a sense of urgency to check out before the product sells out. Google Store emphasizes the demand for their products in order to get hesitant customers to finalize their purchase. The email opens to big font reading, "Going, going, (almost) gone." Just like the rush of an auction, Google Store emphasizes the need to purchase before they run out of stock.
The abandoned cart email also includes a note on Google Store's free shipping policy. This further entices customers to purchase from their business. Following the reminder that their popular items sell out quickly, the Google Store supplies a CTA button to 'VIEW YOUR CART'. It's dead center to easily direct shoppers back to the Google store to complete their purchase. The email then provides a glimpse of the customer's cart. Customers are given another opportunity to view their items further tempting them to checkout.
Finally, the abandoned cart email ends with CTA buttons to chat online with or call Google Store's customer service. They are also reminded to subscribe to company updates, offers, and more. Google Store doesn't miss an opportunity to make a sale and doesn't let customers miss out on their opportunity to shop great sales, score discounts, and acquire their popular products.
Whisky Loot
Subject line: Your cart is sobering up
Whiskey Loot grabs shoppers' attention by way of its clever and comical subject line. The joke steps out of the box from the ordinary 'you've left something behind', enticing readers to open up the quirky email. The line stands out amongst the typical, lackluster subject lines flooding the average shopper's inbox. This helps to improve Whiskey Loot's open rate, as well as the business's conversion rate.
Once the email is opened, customers are presented with a question: "Still thinking about it?" The question is followed by a solid list of things customers can do with their monthly box of quality whiskey if they purchase a subscription to Whisky Loot. The list is full of amusing suggestions designed to bring a smile to the potential customer's face.
The abandoned cart email then features a picture of the box itself, tempting customers even further. Next, Whisky Loot includes some FAQs to clear up any outstanding questions the customer may have. These previously up-in-the-air questions could have been keeping a customer from completing the checkout process. Whiskey Loot aims to put the customer's concerns at ease.
Finally, Whisky Loot ends the abandoned cart email with a CTA button reading 'TREAT YOURSELF'. It's another comical line enticing customers to complete their purchase because they deserve to treat themselves with the things they want. It's clever, catchy, and on-brand for the business and its customer base.
23 and Me
Subject line: Your DNA kit is waiting for you
Customers will discover an email in their inbox with the subject line, "Your DNA kit is waiting for you." This reminds shoppers of the product 23 and Me supplies while indicating that time is dependent on the customer. It puts the ball in the customer's court. It's up to the customer to take action and not to abandon their purchase.
The abandoned cart email opens with the words, "Don't forget to order your kit." This simple text reminds shoppers that they did not complete the checkout process. Following the opening line is a short paragraph emphasizing the benefits of the 23 and Me product and service. This works to further convince hesitant shoppers to purchase. A prominent CTA button calling customers to 'Order today' is featured below the text. Finally, the email ends by directing shoppers with additional questions to the customer care page full of FAQs, as well as a way to contact the business if they are unable to find the answer they seek.
This abandoned cart email is short, to the point, and includes clean copy that is easy to read. 23 and Me keeps the entire email simple so as to not overwhelm potential buyers with any unwanted information or unnecessary fluff.
Casper
Subject line: Did you forget something?
Casper sends automatic follow-up emails if a customer has added any item to their cart, but leaves the site without making a purchase. The abandoned cart email subject line urges customers to take a second look. As customers click on the email, it opens to the enticing words, "Come back to bed."
The email contains copy that is easy to read for the average customer. There is an obvious CTA button directing customers back to their cart to complete the checkout process. Additionally, the brand features the product or products left behind in the customer's cart, reminding any customer that the items they want are waiting for them.
Finally, Casper includes customer testimonials from previous shoppers highlighting how happy they are with their purchases. This final tactic demonstrates how their products are worth the investment. Furthermore, it gives apprehensive shoppers the peace of mind that comes from reading favorable reviews from satisfied customers. There is even a CTA button bringing uncertain shoppers to read additional consumer reviews. Casper offers shoppers more proof of their quality, while also ending on a note of confidence from their loyal customers.
Ugmonk
Subject line: Offering you my personal email
Right off the bat, Ugmonk captures the attention of its customers with the subject line, "Offering you my personal email." They make their customers feel tremendously important by showcasing a personal relationship. The line makes the shopper feel as if they are a part of an exclusive club and as if this email isn't available to just anyone, but only to loyal customers. The marketing tactic promotes customer loyalty and makes shoppers feel not only special but valued by Ugmonk.
Ugmonk's abandoned cart email does not feature any images. Instead, the email is filled with text that is presented in letter format. The letter is addressed to the customer's first name and is signed by the company's founder. It creates a one-on-one relationship between the customer and the founder.
The letter mentions the abandoned cart, inquires about difficulties in the checkout process, and extends the offer to answer any additional questions the tentative customer may have. Then, the founder expresses his passion and dedication to the quality of a product he fully supports. The letter urges the customer to reply to the email for any additional assistance, while also providing a link for the customer to complete their purchase. The founder signs off, but includes a P.S. line that brings shoppers back to their cart in case they forgot what items are there waiting for them.
This abandoned cart email is all about personalization with the appearance that the owner of the company is taking it upon himself to directly engage with the customer. Two linked CTA buttons provide two chances for the customer to return to the site and complete their purchase. The follow-up email also provides customers another avenue to engage with the business by way of a simple reply. It's a unique and fresh take on an abandoned cart email that sets itself apart from the competition.
When Should You Send Abandon Cart Emails?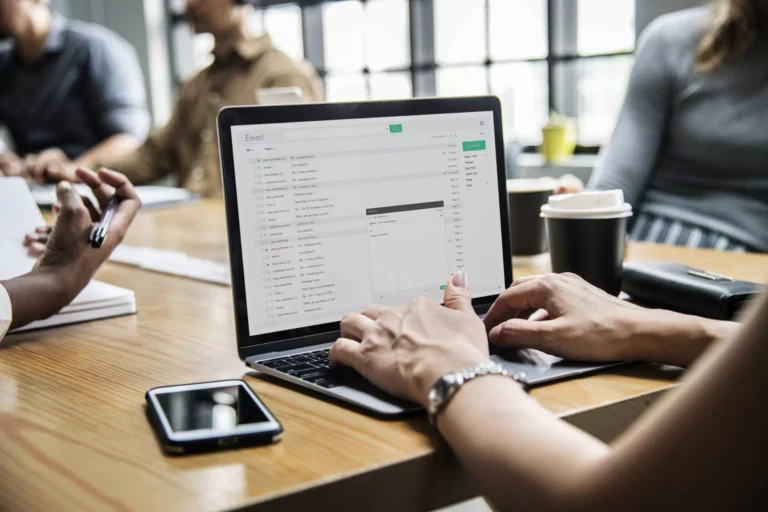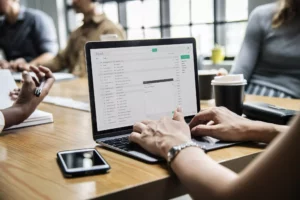 When it comes to abandoned cart emails, there's a window of opportunity to win your customers back. Sending customers a follow-up email one hour after the cart abandonment provides the best conversion rate.[1]Rejoiner. "When Is the Best Time to Send an Abandoned Cart Email? (And How to Do It Right)". Accessed February 9, 2022. Timing is a very important factor. Sending an email too soon or too late results in businesses experiencing much lower conversion rates.
While standard to send three abandoned cart emails, the first abandoned cart email is the most effective of the three. However, the first abandoned cart email can't do all the work to recover lost sales on its own. That's why sending an email one hour, one day, and finally three days after a customer abandons a cart will give your business the best chances of recovering lost revenue. And you don't have to send these emails manually. You can take advantage of email automation to make this process much simpler.
How Many Abandoned Cart Emails Should You Send?
You want to win customers back, not scare them away. Sending too many abandoned cart emails can result in your emails being marked as spam or causing customers to unsubscribe from your emails. In this case, not only has their cart been abandoned, but they've chosen to abandon your store altogether. On the other hand, send too few follow-up emails and you won't win back the sale.
There's no definitive answer, but you can test with your customers to determine exactly what works best for your business. Sometimes the frequency of your emails is more important than the total number of emails sent. In general, three follow-up emails are best. The first one should be sent between ten minutes to one hour after the customer's shopping cart was abandoned. The second should be delivered to the customer's inbox 24 hours later. The third and final abandoned cart email should be sent 3 days later.
Final Thoughts
Simply integrating a secure shopping cart on your eCommerce site will do most, but not all of the work. To maximize profits, consider winning back customers who have abandoned their carts, as this can mean recovering revenue. You won't be able to recover every sale lost to cart abandonment, but the ones you salvage are definitely worth the extra effort. Sometimes all a customer needs is a little extra push to clear them of their hesitation.
The concept of abandoned cart emails isn't new. Most businesses are now using this marketing method to regain sales. Maybe your business is already doing this too. The real challenge is setting yourself apart from your competition in order to stand out in your customer's exhaustive email inbox. You have to get their attention to get them back to your site to complete their purchase. Make your marketing strategy unique to your eCommerce store and the needs of your customers. Try to customize your cart abandonment emails with coupon codes, product images, call-to-action-buttons, and anything else that will bring the customize back to your site to finalize their purchase.