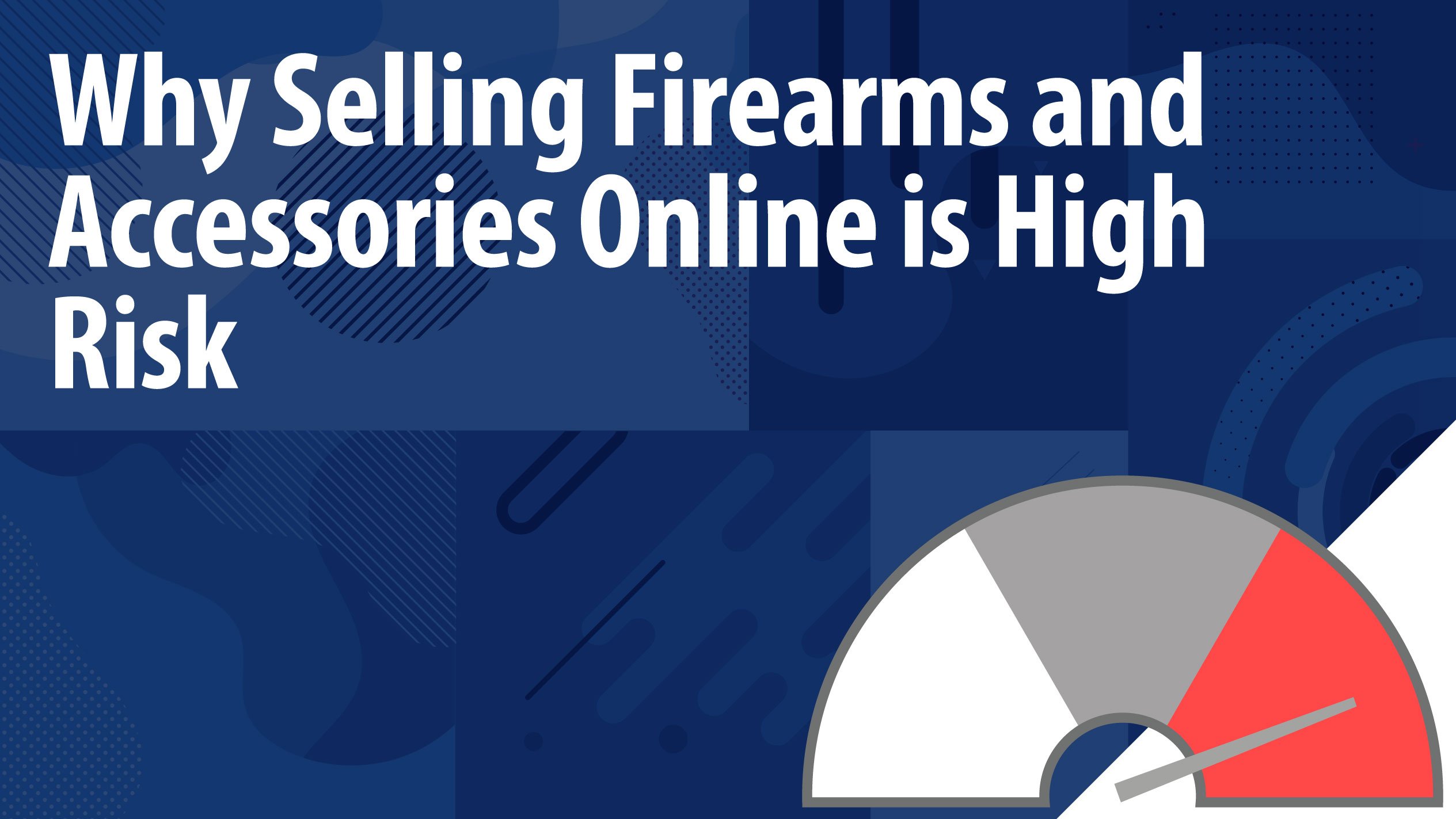 Why Selling Firearms and Accessories Online is High Risk
Selling guns and firearm accessories online requires merchant services for firearms. Especially true as you continue to establish and scale your business. Without online credit card processing, generating sales and garnering loyal customers becomes next to impossible. Before you begin selling firearms and subsequent accessories online, be sure to follow the proper procedures to ensure smooth sailing.
The Growth of the Firearm Industry
Approximately 43% of all US households admit to owning one or more firearms, whether personally or as a family unit. With more than 8 million firearms manufactured in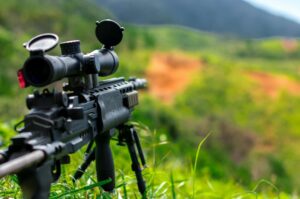 the US each year alone, it is no wonder that the industry is thriving. Despite recent negative connotations in opposition of guns, the industry has kept a steady growth in recent years. In 2019, the National Shooting Sports Foundation (NSSF) reported on both the rising growth of the industry as well as the number of related jobs jumping to a high of 312,000. This documented growth rejects the notion that negative media coverage has had an impact on gun sales. 
Like any other industry, new firearm and accessories come out each year. New variations and models keep gun enthusiasts and manufacturers happy. As a business owner looking to sell firearms and accessories, updating your inventory is a great way to stay relevant. Guns can be an expansive market, so it's beneficial to stand out.
Before building and launching your own firearms eCommerce merchant store, it is important to seek out firearms friendly merchant services. As the controversy over gun ownership rights and legislation continues, protecting your eCommerce store with a secure solution is paramount.
Why is Selling Guns and Accessories Online Considered High Risk?
Selling firearms, ammunition, or gun accessories online is considered a high risk venture by most banks and payment processors. This risk label is notorious for industries that may have controversy surrounding them. The biggest concern to a processor is the risk of liability. If a weapon is used to cause harm or death to another individual, liability is feared. Payment processors and banks fear financial and legal repercussions for simply processing the payment. Likewise, if a firearm, ammunition, or accessory is sold to an individual illegally, a payment processor will deny accountability.
The top three reasons processors are unwilling to work with firearm-associated businesses include:
Liability
Reputational risk
Fraud rates
Your account can be closed at any time, even if you are originally approved for a merchant account for guns. Common culprit processors include Paypal, Stripe, Braintree, and Square. While popular choices for businesses to receive credit card processing, these big-name merchant service providers are considered tier 1 solutions. Businesses that have any level of risk are referred to tier 2 service providers. 
Despite being selective with accepted industries, many are tempted to sign up with one of these services. While they may be able to process for a certain amount of time, eventually the risk department will catch on. When this occurs, there is no guarantee that your account will remain active. Additionally, all funds will come to a freeze and processing will come to a halt. Popular payment processors reserve the right to flag, freeze, warn, or terminate an account at-will, especially if the account is considered high risk.
How to Mitigate Risks While Selling Guns and Accessories Online
Mitigating and eliminating risks while selling firearms, ammunition, or accessories, can be done with a firearm eCommerce merchant account. Allowing online credit card processing on your website is a way to prevent missing out on potential sales. After all, over 70% of American households own some form of a credit card. Before you launch your firearm eCommerce store, take the time to research high risk payment processors that welcome gun sales.
Research Gun Legislature
Be sure to research any rules, restrictions, or laws regarding firearm sales in the state you intend to operate in. If your business includes shipping to other states, be sure you know the regulations beforehand. Following the law is essential in order to remain in business with an eCommerce shop, especially in a high risk market or industry. A chargeback or claim of merchant services fraud if you cannot fulfill a promised order can sink your business–with your customers and your processor. Understanding the current firearm sale laws, shipping guidelines, and any restrictions in place is a way to gain peace of mind once you begin generating sales.
Find the Right Providers
Seek out a web host and domain registrar that is welcoming of firearm and accessory eCommerce. Research services to find a provider that is not only reliable and trustworthy, but one that also welcomes high risk industries.
Once you find a web hosting provider and domain registrar, purchase an SSL, or Secure Sockets Layer certificate for your website. An SSL certificate provides complete data encryption to protect your customer's data each time they log in or complete a purchase. High risk industry types tend to seek out additional security for their customers because of the controversial nature of the industry.
Protect Yourself
Create a purchasing policy to share on your website, requiring users to read the agreement in its entirety before completing their purchase. Inform shoppers that they are solely responsible for the purchase they are making. Additionally, confirm that they are following any and all current laws in their home state before completing their purchase. It's always advisable to provide robust purchasing agreements whenever you are selling high risk items. This is especially true when products include firearms or ammunition. Because your business is online, it's more difficult to confirm that your customers have been informed of these procedures.
It's also important to implement standard or personalized privacy policies into your eCommerce store. When you collect a user's information such as their name, email address, phone number, or credit card number, it is imperative to create a privacy policy. This will ensure you have permission to use the information as needed. Having a privacy policy in place as well as terms and conditions agreement can help prevent potential issues that often arise with users and eCommerce stores. Thoroughly research and carefully review your agreements prior to publishing them on your website.
If you are still concerned about the risks you are taking with a firearm eCommerce store, consider consulting with an IT attorney. Speaking with an IT attorney can help to ensure that you are protected financially and legally from potential lawsuits or backlash. Verifying that your organization's website is legal and properly configured is recommended anytime you are entering a high risk industry.
Securing a Firearm Merchant Account
Applying for your own gun friendly merchant account is one of the most important steps to take as an eCommerce entrepreneur. Without high risk payment processors available, you run the risk of losing your account or ability to process payments on your website without warning. Once you have found a high risk payment processor that you can trust and rely on, gather the following information to submit along with your application:
Personal Information

Banking Details

Proof of Business
Understanding the importance of high risk credit card processing is essential for anyone interested in the guns and accessories industry. When you are familiar with the process of applying for a firearm eCommerce merchant account, launch your online business without all of the hassles.