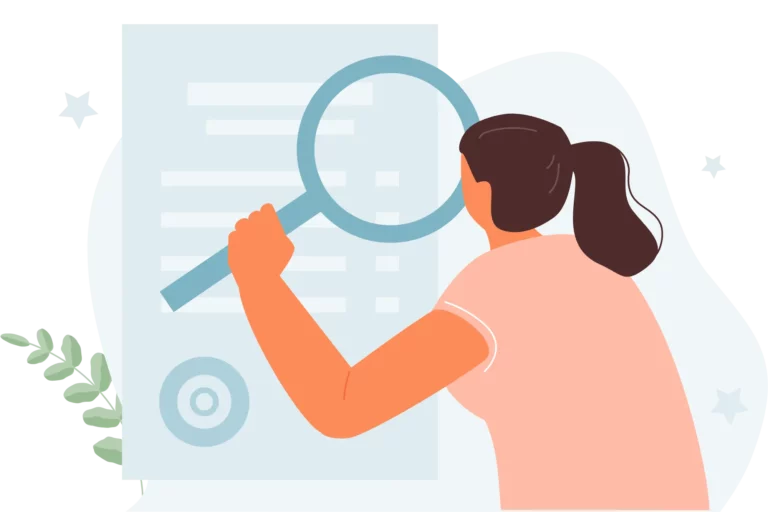 If you're wondering what the difference is between Venmo's personal and business accounts, allow us to unpack it for you. In addition to peer-to-peer (P2P) services, the platform also now offers Venmo for Business. But for small businesses, just like yours, which service provides better support? Merchants across the country asking that very question are weighing the pros and cons of a Venmo business account, as opposed to personal account options.
Read on to unpack the distinctions between a Venmo business account and a Venmo personal account. By exploring the benefits and limitations of each, you can make a well-informed decision as to which is best for your business.
What is the Difference Between Venmo Personal and Business?
With the advent of Venmo for Business, the platform now offers competitive payment solutions for retailers. You've likely used Venmo for non-business transactions, but if you're considering using the app professionally, understanding the differences between business and personal accounts is essential.
A personal Venmo account helps users split payments, send money, and engage with friends and family. They can like and comment on other users' transactions, thus creating a social aspect within Venmo's transaction feed feature.
Some merchants might see the transition feed as a benefit—a way to increase visibility and generate leads. However, from a consumer confidence standpoint, it could detract from your brand reputation.
Additionally, Venmo is a widely-known transaction app, but most people don't associate it with making business transactions. For example, imagine you're out to eat. You ask for the check and your server hands you a Venmo QR code. How confident are you in this payment?
The core differences between Venmo's business and personal accounts are their associated transaction limitations and service fees. We'll dig into these more in-depth later on.
Which is better for SMBs? Is there a choice?
The crux of the debate between personal and business Venmo accounts comes down to terms of service and legality. Venmo does not charge processing fees for personal accounts. Why? Because they're meant for P2P payments.
The lack of processing fees may tempt some business owners to use their personal accounts to charge for goods and services. However, Venmo explicitly states:
"Venmo may NOT otherwise be used to receive business, commercial or merchant transactions, meaning you CANNOT use Venmo to accept payment from (or send payment to) another user for a good or service unless explicitly authorized by Venmo."
In July 2021, shortly after the launch of Venmo for Business, the company began cracking down on users who violated their terms of service by selling products through their personal accounts.
You may also get in trouble with the IRS. As of January 2022, apps like Venmo, PayPal, and Cash App must report payments over $600 to "ensure those using third-party payment networks are paying their fair share of taxes."[1]Spectrum News. "Venmo, Cash App and others to report payments of $600 or more". Accessed June 6. 2023.
Terms of use and legality aside, utilizing personal Venmo accounts for business purposes doesn't provide the features you need as a business owner. (There's a reason they launched Venmo for Business, after all.) Monthly reports and tax records don't exist within your personal Venmo account. You can't track expenses and trends nor obtain crucial tax-related information. More manual work is involved for personal accounts, leaving too much room for mistakes.
In short, it's not much of a question: merchants should lean on Venmo for Business for professional transactions. Personal accounts are great for repaying friends, but not for buying and selling goods and services.
Comparing a Venmo Business vs Personal Account: Benefits and Drawbacks
Now that we've clarified the broad strokes, let's dive deeper into the benefits and drawbacks of using a business or personal account to run your operations.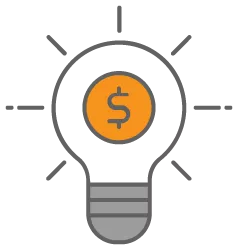 Personal Account Pros and Cons
Using personal Venmo accounts for business purposes violates the terms of service. And you may just find yourself in a world of legal woes if you're not reporting those transactions to the IRS, yet Venmo is.
With the major caveat that using a personal account for business purposes is, quite literally, in violation of Venmo's terms of service—what are some pros and cons of using a personal Venmo account for your business?
Benefits
Quick & convenient
Free
Security backed by its parent company, PayPal
Drawbacks
Violation of Venmo's terms of service can result in account termination
Payments can't be canceled
No international transactions
It can be a hub for scammers and cybercrime due to its transaction feed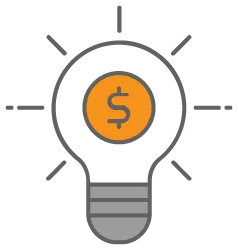 Business Account Pros and Cons
Compared to a personal account, Venmo for Business is better suited for conducting daily transactions. However, it still may not be the best payment system for your operations. Below, let's take a look at Venmo for Business on its own merits.
Benefits
QR codes offer a contactless payment option
Reasonably low rates for in-app purchases (1.9% + $0.10 per purchase)
Linked business and personal accounts allow for easy switching between the two
Drawbacks
Customers need Venmo accounts
Limited means for accepting payments, which can lead to higher processing fees
No built-in gratuity options
No integration with other common tools, including scheduling and marketing apps
It's also worth noting that Venmo for Business also has strict limitations on the types of products you can sell and industries you can promote. You could find yourself in violation of selling restricted products without even knowing it.
Additionally, certain business models simply don't work within the Venmo blueprint, as the platform lacks the security features necessary to serve high-risk businesses. Venmo takes a one-size-fits-all approach, but businesses are not, in fact, one size. Other payment solution options offer the flexibility and customization necessary to unlock payment operations capable of fully supporting your operation.
Venmo Personal vs Business Fees
Venmo does not charge any fees on personal transactions. It's as free as handing someone a $5 bill. The only fees you'll encounter regarding a personal Venmo account are:
Sending money via credit card (3% of transactions)
Depositing payroll or government checks (1% fee with a $5 minimum)
Depositing personal checks (5% fee with a $5 minimum)
Instant transfers to your bank account (1.75% of balance)
Venmo for Business fees function differently. For merchants, your primary fee will be a nonrefundable 1.9% transaction fee plus $0.10 on every payment over $1. This fee is the same across all Venmo business profiles, regardless of industry or size.
Transactions get even more expensive when you shift to online payment. You'll pay a 3.49% + $0.49 transaction fee for online payments using the Braintree payment gateway or PayPal Checkout. Because of this expenditure, in-person and Venmo-to-Venmo transactions are the preferable, more affordable option. Though, only offering these two payment options may leave your customer base frustrated at the lack of convenience.
Venmo Business vs Personal:
Payment and Transfer Limits
Venmo imposes limits on how much you can pay, accept, and transfer with business and personal accounts. Because of these limits, Venmo isn't a suitable platform if you conduct hundreds of thousands of dollars in business weekly.
First, let's consider the limits on how much you can transfer from your personal account to your bank account.
If you have not yet verified your identity, you can only send up to $999.99 to your bank each week.
Once you complete the identity verification process, your weekly limit increases to $19,999.
You can only transfer $5,000 at a time. You'll need to initiate another transfer to send more than $5,000.
You can also add money from your bank to your Venmo account, though this isn't necessary to make payments within the app.
You can add up to $10,000 per week (depending on security checks)
The Instant Add Money feature has a $500 weekly limit
Remember, Venmo can decline these transfers at any time for any reason. There are also limits to how much you can spend while using your personal account.
If you have NOT verified your identity, you can only spend $299.99 each week.
Once verified, you can send up to $60,000 weekly and spend $7,000 on purchases.
Clearly, these weekly limits significantly cap how much money you can move through your small business. Thankfully, upgrading to a Venmo for Business account increases these limits significantly.
If you have not completed identity verification, your weekly payment limit caps at $2,499. Your weekly banking transfer limit is the same as your personal profile.
If you have confirmed your identity, your payment limits increase to $25,000 per week. You can also transfer up to $49,999 to your bank account.
There is a per-transaction limit of $10,000 for Instant Transaction to your debit card, and $50,000 if it's going to your bank account.
For both personal and business accounts, the weekly limits are rolling limits, meaning they expire exactly one week from the transfer. So, if you make a payment on Tuesday at 10:00 AM, it'll no longer count toward your limit on the following Tuesday at 10:01 AM.
How to Find a Better Option for Payment Processing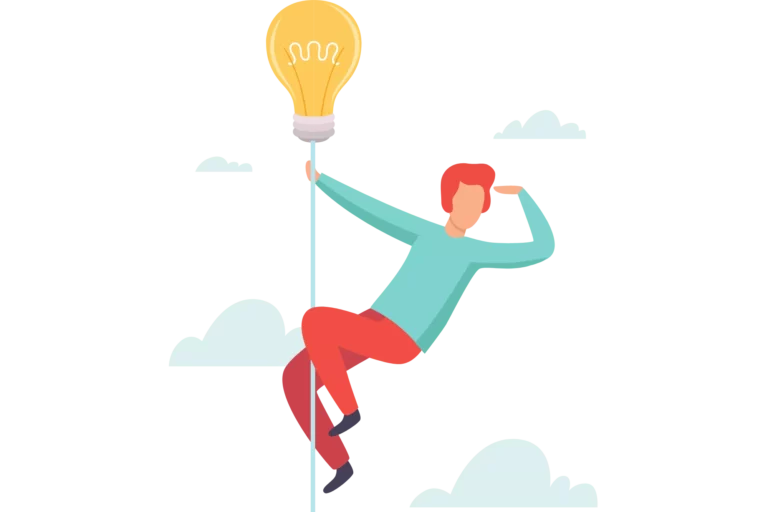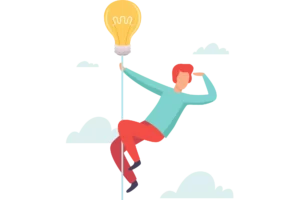 Venmo's personal accounts are neither built nor meant for business operations. And because it bears repeating, using a personal account for business purposes violates Vemno's terms of service, which can result in complete account termination. The platform is very strict regarding this policy and cracks down on retailers using their personal accounts for business purposes.
This is not to mention that Venmo personal accounts have their limitations for business use. While Venmo for Business aims to solve some of these problems, costly processing fees, limited payment acceptance methods, and strict restrictions on transaction amounts, weekly transfers, and products permitted for sale still impede business growth.
Business owners searching for a level of flexibility and customization within their online payment processing that can support growth should consider a merchant service provider. At PaymentCloud, our clients are matched with a hands-on account manager to review their processing history and come up with a cost-effective fee structure for their business. Your account manager will leverage their industry-specific expertise and customize your payment processing to support your specific operations. Whether your major concern is security, limitations, or fees, PaymentCloud has you covered!
---
---
Venmo Business vs Personal: FAQs
Can I have a personal and business Venmo account?
Yes, you can have a personal and a business Venmo account at the same time. By tapping on your profile picture in the top-left corner you can switch between them. This allows for an easy overview of both of your accounts.
Can a Venmo business account send money to a personal account?
Yes, you can easily transfer funds from a Venmo business account to a Venmo personal account by tapping "Transfer Balance" and following the on-screen prompts.
Can I link Venmo to a business checking account?
Yes, you can link your business checking account and Venmo business account. To add your bank account, simply:
Open your business profile
Tap the "settings" gear
Click "Payment Methods"
Select "Add bank or card"
Can I use my personal Venmo for business?
If Venmo catches you accepting payments for goods and services through a personal account, they're well within their rights to review and reverse the transaction. Using a personal account for business purposes can also result in suspension or termination.
How do I transfer a Venmo balance from a personal to a business account?
After confirming your identity, you can easily request balance transfers between your personal and business profiles. Follow these quick steps:
Open your business profile
Click "Transfer Balance"
Determine whether you want to move funds to your personal or business profile
Follow the on-screen prompts
It should only take a few moments for the transfer to process. There are also no limits on the amounts or frequency of these transfers, unlike transfers between your Venmo account(s) and bank account. However, these transfers are subject to review, which can cause delays.
How do I change a Venmo transaction from business to personal?
Once a personal transaction is made, it is impossible to change or reroute it to a business account (or vice versa). Personal accounts are to be used for peer-to-peer transactions or to buy goods from authorized business profiles. Meanwhile, business accounts are for selling goods and services.
How do I turn off business transactions on Venmo?
You can't necessarily "turn them off." You can, however, close your business profile, but you cannot