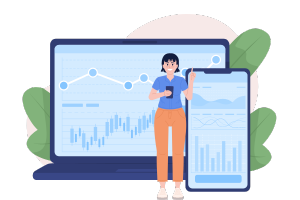 Setting up a Venmo for Business account may seem like a convenient option at first. There are, however, several factors to consider when choosing the most suitable payment provider to meet your business needs—one of which is limitations. Venmo sets limits on transactions for business accounts, regarding the frequency and the amount. And these Venmo limits can substantially impact your ability to manage cash flow and access needed funds, especially as your business expands.
In this guide, we explore the limits Venmo sets on business accounts and explain how they can impact your operations.
Venmo Limits for Business Accounts vs Personal Accounts
Before we get into the different limits for Venmo personal and business accounts, it's important to clarify that these are two separate accounts. Although you cannot open a business account without having registered a personal account, you still have to verify each separately.
Your personal and business accounts have separate transfer and payment limits. Verifying your identity (for personal accounts) and your business (for business accounts) allows you to access higher spending and transfer caps.
If your personal account is not verified, Venmo limits your weekly spending to $300. Keep in mind that while you can receive payments, initiate transfers to a linked bank, and make payments using a debit or credit card, you cannot use your Venmo balance to make payments if you do not verify your identity. Verified personal accounts, on the other hand, have a weekly spending cap of $7,000 and the ability to use their Venmo balance for payments.
Venmo offers business accounts more flexibility in the form of higher limits. Unverified business accounts must keep weekly spending under $2,500 while verified accounts have a $25,000 cap.
As a legal matter, you cannot use your personal account for business transactions. It's best to open a business account when receiving payments for goods or services.
Understanding the Different Types of Venmo Limits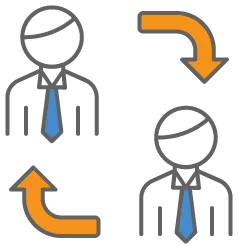 Peer-to-Peer Transfers
The previously-mentioned spending limits for Venmo's personal accounts include peer-to-peer (P2P) payments. As such, unverified personal accounts cannot make P2P transfers over the $299.99 weekly limit. Once verified, a user can make P2P transfers of up to $7,000 per week.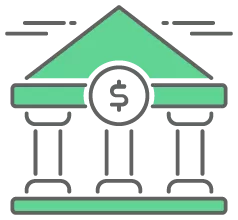 Bank Transfers
Unverified businesses are subject to a weekly Venmo payment limit of $2,499 and a Venmo bank transfer limit of $999. Verified business accounts enjoy much higher limits: A weekly payment cap of $24,999 and transfers to your linked bank up to $49,999.
Venmo also offers instant transfers at an additional fee to speed up access to your funds. The per-transaction transfer limit to your debit card is $10,000, while the instant transfer limit to your bank account is $50,000.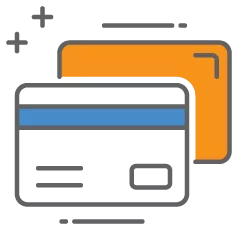 Venmo Card Purchases
The Venmo Mastercard Debit Card operates on the Mastercard network, allowing you to spend your Venmo account balance at any location within the United States that accepts Mastercard. Additional limits apply to transactions made with the card, including a:
Per-purchase limit of $2,999.99
Daily spending cap of $3,000
Weekly limit of $7,000
Daily limit of 30 transactions
Your weekly Venmo card spending caps will reset on a rolling basis, while daily Venmo Mastercard Debit limits reset every day at midnight Central Standard Time (CST).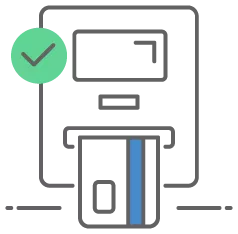 Withdrawals
When you withdraw cash, whether at an ATM or over the counter, the funds come from your Venmo balance—regardless of whether you have reloads enabled. Your daily withdrawal limit is $400 or your balance, whichever is lower.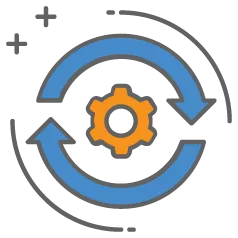 Account Reload
Venmo Debit Card purchases are funded directly from your Venmo balance. However, if the purchase amount exceeds what is available in your Venmo balance, you can use the Reloads feature to help.
To use Reloads you need to activate the feature in your account settings. When you attempt to make a Venmo Debit Card purchase that exceeds your available balance, Reloads automatically pulls the needed funds from your linked bank account. Reloads are pulled in $10 increments to cover the overall purchase amount. Always ensure that your linked account has sufficient funds available; if not, you may face declined transactions or hefty third-party overdraft fees.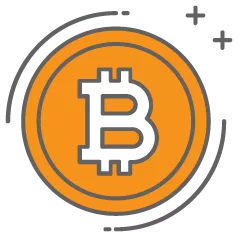 Cryptocurrency
Venmo places weekly and annual limits on crypto purchases to protect users and the platform from potential losses due to fraudulent activity. This means that you can only buy up to $20,000 worth of cryptocurrencies in any given seven-day period, and up to $50,000 worth of cryptocurrencies in 12 months.
A Breakdown of Venmo Weekly Limits
Weekly rolling limits help protect accounts from unauthorized transactions. Each transaction, purchase, or transfer counts against your limits for exactly one calendar week from the time of authorization. For instance, a transaction made on Monday at 11:00 AM will reset the following Monday at 11:01 AM—exactly one week later. So, monitor weekly rolling limits to avoid issues that may trigger security concerns.
How to Increase Your Venmo Limit
While this array of transaction caps can be frustrating, there are ways to increase and work around them. The easiest way to increase your spending and transfer limit is to verify your identity and your business. However, you can only verify your identity via the app; this feature is not possible from a web browser.
That said, below are the steps to verify your identity on Vemno:
Log into the app and go to the 'Me' tab.
Tap on the settings icon in the top right and click on 'Identity Verification'.
Follow the prompts to complete the process which should only take a few minutes. You will need an SSN or ITIN to complete your verification.
In addition, Venmo offers business owners more flexibility by allowing them to keep business and personal finances separate. This means you can spend money on your business account without affecting personal account limits and vice versa.
Are Venmo Limits Limiting Your Success?
Verifying your Venmo personal and Venmo business accounts is important for several reasons. One of which is that you'll be less likely to face issues associated with exceeding limits, such as penalties and frozen accounts. In addition, consumers are much more likely to trust your business if your account is verified.
But even after verification, Venmo's transaction and transfer limits can still be… well, limiting. To stay within these limits while maximizing account usage, merchants must carefully plan the timing and number of their transactions. If you receive a lot of money into your Venmo business account—no matter how well carefully timed—you may still face the harsh reality of being unable to access these funds due to Venmo limits. That's where we come in.
At PaymentCloud, personalization is our guiding light, especially regarding account limitations. When you partner with PaymentCloud, your dedicated account manager assesses your processing history with a fine-tooth comb, to ensure your limits don't hinder your operations. This way, you can tailor your transaction and transfer limits to your business—and not the other way around.
Instead of dealing with arbitrary caps, find a service that works with your business plans. Reach out to PaymentCloud today!