So you're contemplating selling at gun shows but are unsure how it all works. Don't be discouraged, many resellers and gun collectors have been in your very place before. Truthfully, when you're looking to trade or sell a gun, it can be hard to know where to start. This is especially true as firearm sales have rapidly increased in the last year. With a 40% surge in first-time gun ownership sales, buyers today are looking on the Internet and also at their local markets. For many, local gun shows are a convenient way for private sellers to find a buyer for their guns. But how does it all work as a seller?
It's essential to understand your potential customer and what to request from them if they want to buy your firearm. Read on to learn everything there is to know about buying and selling guns at gun shows.
What are Gun Shows?
Gun shows are events where firearms and associated accessories are displayed and sold. While regulations vary by state, generally these temporary events are not subject to federal firearms regulations. Therefore, they do not have to follow federal firearm sale regulations. Estimates say between 4 and 9 percent of all firearm purchases happen at gun shows. This figure exemplifies the potential market you will tap into if you're looking to sell at gun shows.
How do gun shows differ from FFL transfers?
Gun laws vary greatly by state. However, federal law says to import, manufacture, or sell firearms and accessories as a dealer, you need a Federal Firearms License or FFL.
Simply put, an FFL transfer is the sale of a firearm by a licensed dealer. During an FFL transfer, a licensee turns over a firearm to another FFL before it goes to the customer who bought it.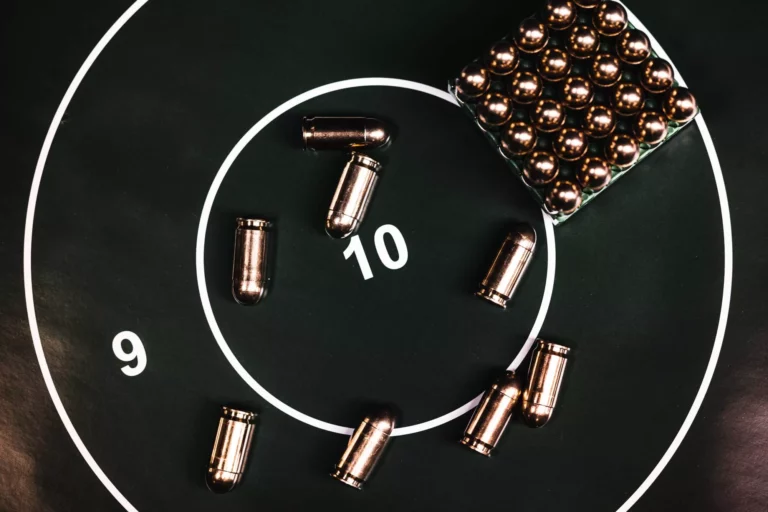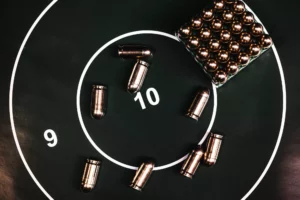 This mostly applies to out-of-state and online firearm sales. Guns are shipped to a physical FFL store to have the background check run. This must happen before a buyer can receive the firearm.
Private sales require both the buyer and seller to complete ATF Form 4473. The FFL then submits this form to the National Instant Criminal Background Check System (NICS) for a background check. If the background check is clear and the NICS authorizes the transaction, the dealer then logs and records the sale as private.
Gun shows do not impose these same requirements on private sellers. At shows, private sellers can sell their guns to any buyer willing to make the purchase. The private seller does not need a license, nor do they need to run a background check on the buyer or keep a record of the transaction.
The Legality of Buying Guns at a Gun Show
If you are thinking of selling a gun at one of these events, you will need to know what to request from your buyers. The most common question buyers ask is "what do you need to buy a gun at a gun show?" This is where the gun show loophole comes into play.
As mentioned earlier, federal firearm sale laws do not apply to gun shows in the majority of U.S. states. This means states do not currently require sellers at gun shows to have a license, perform a background check on buyers, or keep records of firearm transactions. This legislative gap is known as the gun show loophole. These practices are otherwise illegal with an FFL transfer, which does require the sale of firearms through licensed dealers, including background checks and sale logs. However, be sure to always check the legislation of your state. This loophole makes it possible for any buyer, whether they suffer from a serious medical condition, mental illness, or history of violence or crime, to buy firearms at a gun show.
This can prove problematic and increase the risk of violence and crime. At local gun shows, private sellers have no idea whether the person they're selling to is considered a prohibited person and would otherwise be unable to buy a gun. Moreover, if the gun ends up at a crime scene, there is limited documentation or record of the sale or transfer.
Federal regulation
According to the Federal Agency, Bureau of Alcohol, Tobacco, Firearms, and Explosives (ATF), a gun show is an event sponsored by any national, state, or local organization devoted to the collection, competitive use, or other sporting use of firearms. The term can also describe an organization or association that sponsors firearms events in the community.
Here is the ATF's guidance for gun shows on the federal level.
State regulation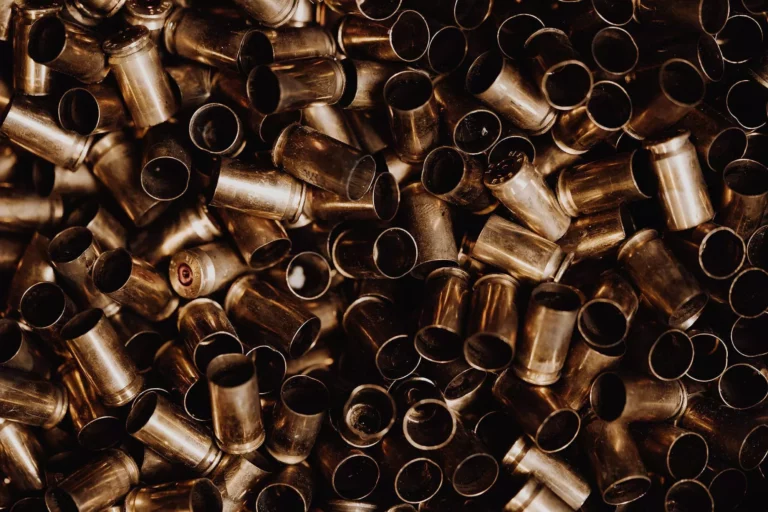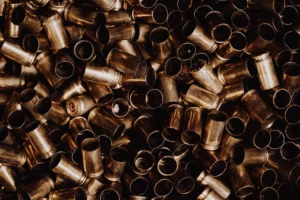 Some states have stricter laws than others regarding who may or may not buy firearms. These regulations are in place to try and limit access to weapons. Additionally, several states have taken things a step further and implemented federal firearm prohibitions into their state's laws for licensed dealers.
Unfortunately, when it comes to local gun shows, many states do not have specific legislation regarding the selling of firearms by private sellers. Some states have passed bills in an attempt to close the gun show loophole, but there is a lot of work left to do.
Other Requirements at Gun Shows
Depending on the state, requirements regarding waiting periods, record-keeping, and background checks differ. In some states such as Illinois, unlicensed gun sellers at local gun shows must comply with the same requirements as licensed sellers. The local state police will conduct the background check for the private seller, making it safer for the community as the gun will not fall into the wrong hands. Please check with your state's requirements if you wish to sell at a gun show.
Licensing
If you want to sell at a gun show or online as a dealer, you must:
Be 21 years of age or older
Be eligible to own a gun
Register for a Federal Firearms License (FFL)
Have a physical location where you conduct business. Even if you sell firearms online, you must send the gun to a registered FFL for the background check and pickup.
Buying guns at gun shows from a licensed dealer is safer and will lead to less risk of violence and crime by buyers in the long run.
Recordkeeping
Once again, federal law does not require a private, unlicensed seller to maintain records of sale or conduct background checks. Each state has different legislation. Some require private sellers to keep a record of sale, while others do not. However, as a general rule, it's a good idea to keep a record for private use. Not only does this protect you and your business but also your customers if anything were to occur.
What Conclusions Can We Make?
Now you know selling firearms at gun shows is highly unregulated, and requires much more work to reduce the risk of firearms falling into the wrong hands through private sellers. Thankfully, there are also many licensed sellers at gun shows who must adhere to requirements to conduct background checks and keep records of their sales.
If you are looking to sell your firearm at a gun show, make sure you're able to process digital payments with a gun friendly credit card processor. Also, research your state's laws to ensure that you do not make an innocent mistake that may lead to legal action. Buy and sell responsibly.