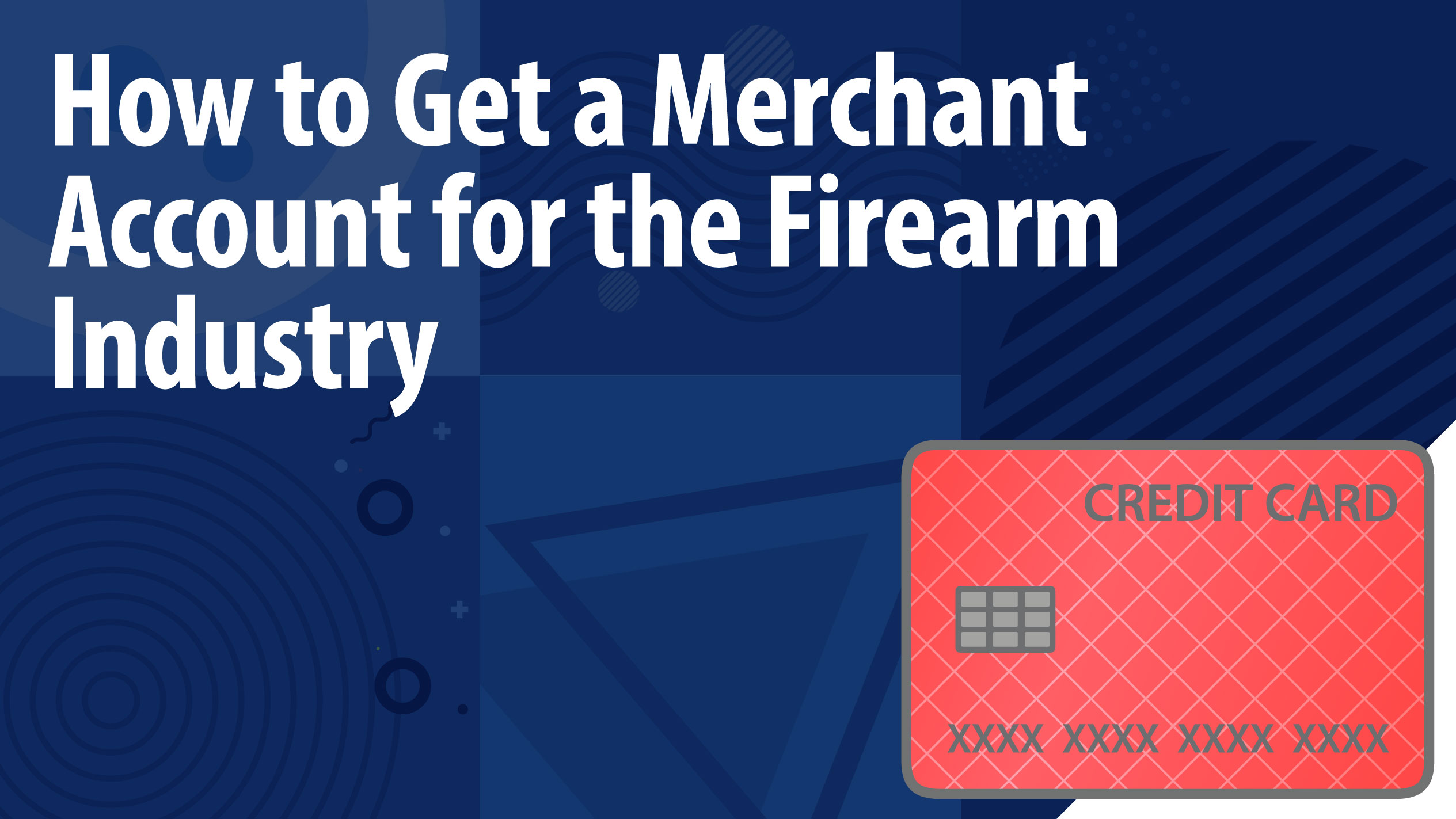 How to Get a Merchant Account for the Firearm Industry
Members of the firearm industry know how difficult it can be to secure gun friendly payment processing. Despite the high volume of FFL dealers currently in operation, many financial institutions are unwilling to work with businesses that are deemed high risk. If you want to start selling firearms either online or in person, you'll need to find a payment processor who can set you up with a reliable merchant account.
The Firearm Industry Today
The economic market of the firearm industry has risen by 171% since 2008. Because of this, the industry is worth $52.1 billion and represents a significant portion of the United States economy.
These large numbers show that there are many American citizens who own or want to own a firearm. 38% of men and 22% of women report that they personally own a gun, and even more mention that they live in a gun-owning household.
Interestingly, 76% of current gun owners say that they couldn't see themselves not owning a gun, and 52% of non-gun owners say that they could see themselves owning a gun in the future. This means that the industry has a stable base of returning customers and a steady flow of interested newcomers.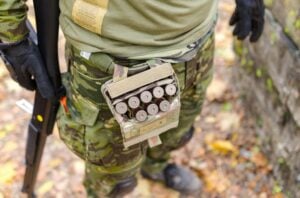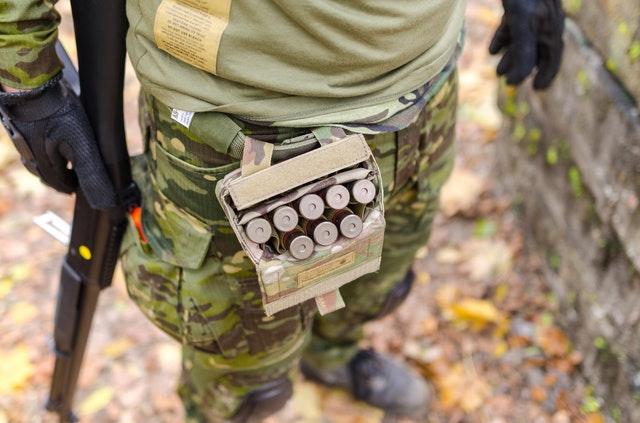 Where there's interest, there's business, and new dealers are always welcome in this ever-growing field. Due to the way that Federal Firearms Licenses work, an abundance of licensed dealers actually makes the process of selling and transferring a gun easier than ever before. Dealers often work in inter-state networks to allow the safe and legal transfer of guns across state lines.
To start a career as a firearms dealer, you'll need a business license, dealer's license, and a firearms merchant account. Once you've acquired these three things, you'll be ready to become a member of the booming firearm industry.
Regulations for Selling Guns Online
A Federal Firearms License is required to sell guns, accessories, and firearm parts in the United States. These licenses are granted by the Bureau of Alcohol, Tobacco, Firearms, and Explosions (ATF) and must be obtained by anyone who is "engaged in the business of selling firearms." On top of their restrictions, individual states and counties may also have their own licensing requirements. Luckily, once you have this license, you can sell at shows, a retail location, or an online ecommerce store.
Most gun sellers don't work from a physical location due to local restrictions and a lack of foot traffic. With online sales, a gun dealer can advertise directly to interested customers. This helps to avoid the investment and expenses associated with running a physical storefront.
A Federal Firearms License only authorizes the sale of guns to citizens within the state where the license holder lives. If sales are made across state borders, both parties must hold an FFL. This requirement places a unique restriction on online gun sellers. Usually merchants cannot sell to customers who live outside of their home state.
The easiest way to overcome this problem is to work with FFL dealers who live in states across the country. FFL dealers can act as "transferees" and oversee the process of an interstate gun sale. The individual customer may even make the purchase online through the full shopping cart before requesting the transfer; but to facilitate the deal, the seller needs access to a firearm friendly payment processor and merchant account.
Banks Find Guns High Risk
Banks are usually reluctant to get involved with high risk credit card processing. Even though the firearm industry is a large part of the American economy, most banks and financial institutions won't work with them. They believe that they pose both a financial and reputational risk and will cost them money from fraud, reputational risk, and regulatory changes.
Legal liability:

Banks don't like to involve themselves in industries that require heavy amounts of licensing and verification.

Because legal disputes can easily occur, most industries regulated by the ATF are labeled as high risk

.

Merchant services fraud:

The regulations that apply to FFL dealers are fairly simple, but that doesn't always stop illegal transactions from happening.

Whether the fraud occurs on the side of the dealer or the customer, most banks are not willing to take the risk.

Negative reputation:

For better or for worse, the firearms industry has a negative media reputation that makes doing business more difficult than it should be. Many financial institutions are not interested in associating with an industry that is perceived as unreliable or dangerous.
Unlike other businesses, FFL dealers don't actually experience a high volume of chargebacks. However, any chargebacks that do occur are usually extremely high in value. This poses a different kind of risk to both the dealer and the financial institution.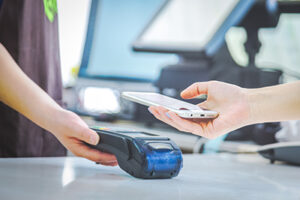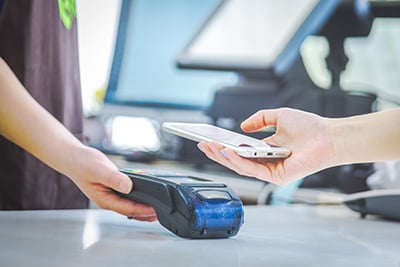 Even if the FFL dealers take steps to mitigate these risks, they may still be denied a standard firearm merchant account.
How to Get Gun Friendly Payment Processing
When regular institutions won't help you start your business, you should reach out to a high risk firearm payment processor. Alternative institutions like Paypal or Stripe don't usually offer credit card processing to high risk businesses. Sometimes companies get approved by them initially then suspended at a later date due to latent underwriting procedures. Because of this, some merchants are processing for months before randomly being interrupted.
High risk processors, on the other hand, can help you find a reliable merchant account with a PCI compliant payment gateway. As a dealer, you'll be able to offer your customers a trustworthy payment method through a processor that is prepared to successfully handle a firearms transaction.
Whether you're an established FFL dealer or a newcomer to the industry, you need to follow these same steps:
Acquire a Federal Firearms Licence through the ATF.

Follow the regulations required to start a business in your state.

Apply for a firearms merchant account

online.
You'll be required to provide your license and proof of business as part of your application. Depending on you attentiveness and the banks stipulations, the application process can be fulfilled within a few days.
Once you've secured your firearm merchant account, you'll be ready to start accepting payments and selling guns online. Start a website, work through a marketplace, or join a coalition of dealers – knowing your payment method is secure.