Within the long list of ACH return codes, R80 is most commonly received with International ACH Transactions (IATs). An IAT is any ACH transfer that originates from a financial institution outside the territorial jurisdiction of the United States. There is even a dedicated section for IATs on the ACH return code list. According to NACHA rules, all internationally-transmitted payments must be classified as an IAT by payment operators — and information on all parties involved in the transaction must be included.
Merchants who deal with several IATs often encounter the R80 ACH return code. This code indicates that there is an error with the payment information provided. In this blog, we go over all the necessary information you'll need to resolve this return code issue.
What Does ACH Return Code R80 Mean?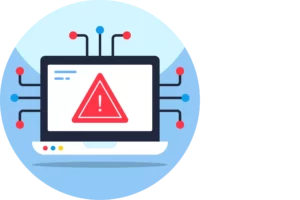 The R80 return code indicates that something is wrong with the coding on the IAT transaction. The codes that generate an R80 return code are listed below:
Transaction type code: The transaction type code consists of two or three characters. For example, transaction code 22 refers to an ACH checking deposit.
Development Finance Institution (DFI) or bank branch country code: This 8-11 character code represents the bank's SWIFT code or BIC, and it acts as an identifier for banks and financial institutions all over the world. For example, CHASUS33XXX is the SWIFT for JP Morgan Chase.
DFI or bank identification number qualifier: In banks, bank ID qualifiers are pre-defined numerical values specific to a particular country. This means the bank's location determines the ID number. It usually consists of three numerals, i.e. 001 for U.S. Bank.
Foreign exchange indicator: Foreign exchange indicators, or forex indicators, are one of the many ways of examining market data. Indicators aim to predict how the market will behave in the future by considering historical data such as currency price, volume, and market performance.
Independent Sales Organization (ISO) originating currency code: Companies called ISOs complete assigned tasks on behalf of acquirers or processors. The ISO-originating currency code is a three-letter alphabetic code that represents the originating currency. When paired up, they comprise the symbols and cross rates in currency trading. An example of a currency pair would be "EUR/USD – Euro/U.S. dollar", with EUR being the originating currency.
ISO destination currency code: The ISO originating currency code definition applies to the ISO destination currency code, but in the given example, USD is the destination currency code.
ISO destination country code: All countries and most of the dependent areas have an ISO country code, and it consists of two or three letters. For example, the United Kingdom uses GB, GBR, or 826 in numeric value.
Note: This reason code is only for payment operators with outbound IAT entries.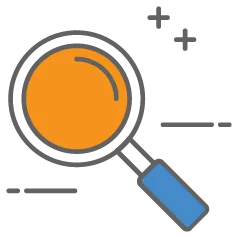 Formal definition
The formal definition for the R80 return code—IAT Coding Error is as follows:
The IAT entry is being returned due to one or more of the following conditions: invalid DFI/Bank Branch Country Code, invalid DFI/Bank Identification Number Qualifier, invalid Foreign Exchange Indicator; invalid ISO Originating Currency Code, invalid ISO Destination Currency Code, invalid ISO Destination Country Code, or invalid Transaction Type Code. For Gateway use with outbound IAT entries only.
Solutions to Fix R80 Return Code
If you receive the R80 reason code, be sure to double-check that the codes are entered correctly. It's also good to inform the payer of the error code as they may be able to provide the correct codes and catch which one is triggering the error. As soon as the correct codes have been entered, the payment will go through and you can get back to accepting ACH payments within your business!