If your business accepts or issues Automated Clearing House (ACH) payments, you should have an understanding of NACHA regulations. Businesses of all sizes rely on ACH payments for payroll, vendor invoices, consumer direct deposits, and tax refunds. These payments are processed via the ACH Network, connecting financial institutions in the United States and enabling them to electronically move funds in a secure, efficient, cost-effective way. To ensure this process is smooth, NACHA oversees and regulates the ACH network.
That said, merchants utilizing ACH payments—either in accepting payments or in issuing payments—benefit from familiarizing themselves with NACHA's regulations and compliance standards, which are conveniently explained below!
What Is NACHA?
The National Automated Clearing House Association (NACHA) is a non-profit organization responsible for governing the ACH Network.
Through its oversight, NACHA promotes the innovation and adoption of new payment technologies that improve the ACH Network. Recently, NACHA expanded ACH transfer limits for same-day payments to allow for faster processing of payments.[1]NACHA. "Expanding Same Day ACH | Nacha". Accessed October 27, 2022.
Understanding the ACH Network
NACHA manages the development, administration, and governance of the ACH Network, through which ACH payments (essentially bank-to-bank electronic funds transfers) are processed. This is in contrast to other forms of money transfers that take place via debit or credit cards.
There are two types of payments that may occur over the ACH Network:
Direct Deposits: Most often utilized by employers or government agencies, direct deposit payments are commonly used to pay for services or employment.
Direct Payments: Typically, direct payments are used for payments to vendors, quite often for recurring payments to vendors.
What's the Difference Between ACH and NACHA?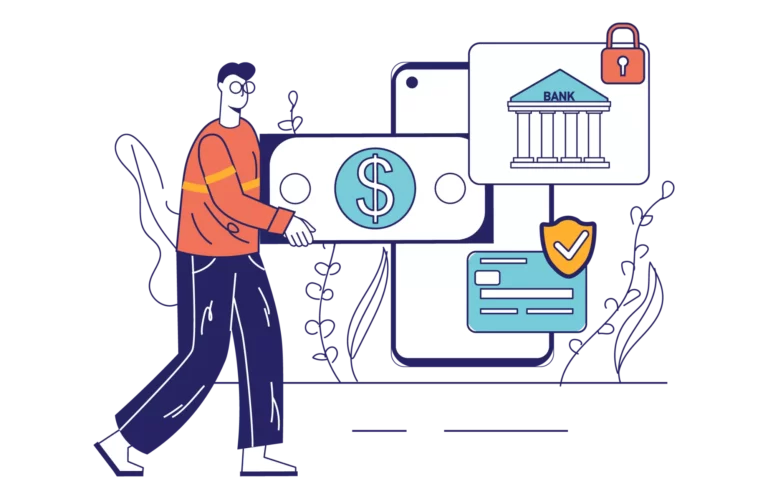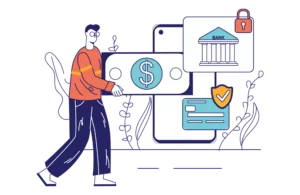 NACHA and ACH payments are related in that NACHA regulates how ACH payments are processed. NACHA provides guidelines for financial institutions on how to use the ACH Network, including requirements for transactions, processing times, and security standards. The body also governs the associated ACH processing fees financial institutions charge for transactions processed through the ACH Network. Additionally, NACHA enforces rules against fraud and unauthorized transactions by providing dispute resolution services for customers who have problems with ACH transactions.
For each ACH transaction, there is an Originating Depository Financial institution (ODFI) and a Receiving Depository Financial institution (RDFI). The ODFI and RDFI are responsible for ensuring ACH transfers are in compliance with operating procedures set by NACHA.
What Is a NACHA File?
A "NACHA file" is a data file utilized during the electronic transmission of transactions between financial institutions. Based on the ASCII character encoding, the format uses a fixed-length, field-delimited scheme.
NACHA files include very sensitive information such as bank account numbers, transaction amounts, and batch headers. As such, NACHA files must process using the proper software, otherwise, they risk losing or corrupting data.
What Are the NACHA Requirements?
NACHA's requirements are constantly evolving, so it's important to monitor them if you issue or accept ACH payments. To summarize the basics, NACHA wants to ensure you:
Give notice upon changing payment dates or amounts. You must let NACHA know of any payment date or amount changes before submitting an ACH payment.
Communicate with clients that you will perform an ACH debit or credit to their accounts. Being clear and transparent in communications with your customers will avoid any confusion.
Cancel any recurring billing subscriptions as soon as customers requests such. When doing so, be clear that canceling services may take a few days or when they should see their last billing date.
Safely store any payment information relating to your customers, vendors, and employees. This also goes for sensitive data like addresses, social security numbers, and other personal information.
Validate routing numbers online or look out for fraudulent checks to help catch invalid ACH payments. NACHA tracks invalid submission rates, and frequently sending information that turns out to be invalid will get you flagged and potentially blocked from processing ACH transactions.
Making Sense of the NACHA Operating Rules
NACHA has strict rules and regulations by which companies using ACH payments must abide. If companies do not comply, they may receive monthly fines of up to $500,000.[3]SFE.org. "The Bite of Rule Violations". Accessed October 27, 2022.
These rules govern the handling, processing, and settlement of electronic transactions. Adhering to these rules not only ensures compliance with regulations, but also helps to protect both parties involved in an ACH transaction.
Importance of NACHA Compliance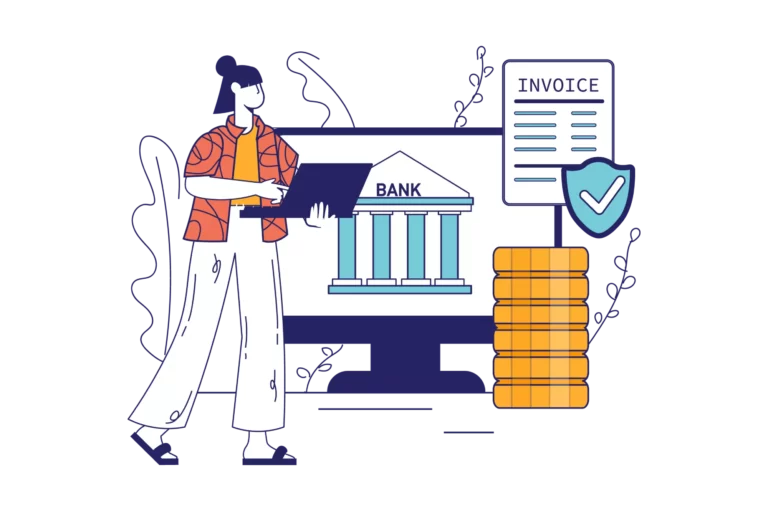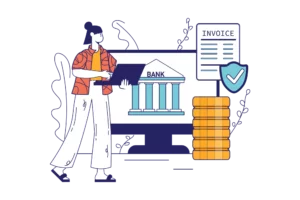 Under the jurisdiction of the Federal Reserve, NACHA is governed by over 11,000 financial institutions. NACHA's membership includes banks of all sizes, credit unions, and commercial entities.
NACHA compliance is important for businesses because it helps ensure the safety and security of electronic payments. Without NACHA's oversight, customer information could be used without authorization. Additionally, NACHA regulations protect businesses from fraud by ensuring only legitimate transactions process through the ACH network.
NACHA also promotes efficiency in the payments industry by standardizing processes and ensuring that all participants follow the same rules. By complying with NACHA regulations, businesses can help to keep the payments industry safe, efficient, and secure.
NACHA Membership and Benefits
​​A NACHA membership grants access to resources and networking opportunities within the payments industry, as well as discounts on educational events and products. Members have a voice in setting the agenda for NACHA's activities and can participate in governance bodies such as the Board of Directors and committee meetings. Whether you're a financial institution, corporation, software developer, or service provider, a NACHA membership can provide valuable insights into the world of electronic payments.
Final Thoughts on the National Automated Clearing House Association
Overall, NACHA plays an important role in the ACH Network by providing oversight, education, and standard practices. This allows businesses to accept ACH payments with confidence, offering significant benefits such as increased convenience and reduced costs. While it may seem intimidating at first, taking the time to familiarize yourself with these guidelines can ultimately provide peace of mind and ensure smooth operations for your business.