While ACH transfers are one of the most convenient ways for business owners to pay bills, vendors, and employees, there are ACH transfer limits of which merchants should be aware. Automated Clearing House (ACH) transfers move money from one financial institution to another via an electronic funds transfer. In comparing ACH transfers to wire transfers, ACH transfers are typically more secure and incur little to no fees—making them a preferred payment method among business owners. But for merchants to most effectively utilize ACH transfers within their operations, they should be aware of the limitations, penalties, and related factors explored below.
What Is an ACH Transfer Limit?
Many financial institutions put limitations on ACH transfers, the most common of which are per-day and per-month transaction limits. These limits typically apply to both incoming and outgoing transactions, as well as savings accounts. Limits vary depending on the financial institution, as well as the ACH platform.
However, limitations imposed by the National Automated Clearing House Association (NACHA) or Federal Reserve apply to all transfers, regardless of the financial institution. Limitations dictated by either of these parties are listed below.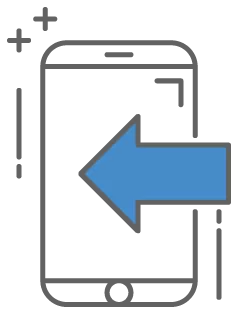 Incoming ACH transfer limits
Effective March 18, 2022, NACHA—the body governing the ACH Network—increased the individual transaction limit to $1 million, applicable to all eligible same-day payments. Intended to ensure proposed recipients receive their funds within the expected timeframe, this update benefits various types of larger payments, including payroll funding, business-to-business tax payments, and insurance claim payments.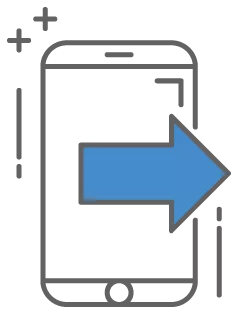 Outgoing ACH transfer limits
The previously mentioned update also aims to ensure larger outgoing transfers go smoothly. Applicable to ACH credit and debit transactions, the update increased the individual transaction limit from $100,000 to $1 million. Regarding the change, NACHA President and CEO Jane Larimer said, "This enhancement reflects our commitment to see that the modern ACH Network meets the nation's needs for fast and efficient payments."[1]NACHA. "Same Day ACH Payment Limit to Increase to $1 Million". Accessed October 13, 2022.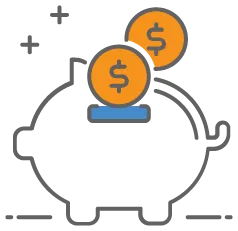 Savings account ACH transfer limits
In April 2020, the Federal Reserve removed the limit of six transfers (or withdrawals) per month from savings accounts. Previously, any ACH transfers over six per month resulted in a penalty. The Federal Reserve initiated this change to give consumers greater access to their funds.

Are There Any ACH Transfer Penalties?
Although some ACH transfer limits have changed in the past years to facilitate wider use, there are still some limitations and penalties (detailed below) of which merchants and consumers should be aware.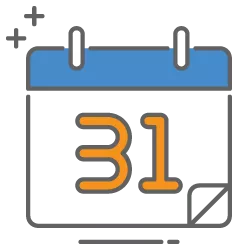 Cutoff times
Same-day ACH transfers must be submitted by 4:45 PM Eastern Standard Time (EST). If you submit a transfer at 5:02 PM EST on a Friday, it may not be sent until the following Monday, at which time it may be considered a late payment.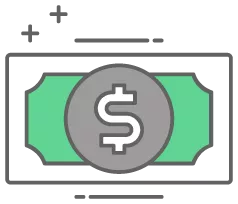 Insufficient funds
Like many standard checking and savings accounts, if you don't have sufficient money in your account to cover an ACH transfer, your financial institution may charge an insufficient funds penalty fee. The amount of this penalty varies based on the financial institution.
---
ACH Transfer Limits at Top U.S. Banks
Bank
ACH Transfer Limits
Transfer Fee
Ally Bank
Varies depending on your account history
$0
Bank of America
$3,000 per day or $6,000 per month for standard delivery
$2,000 per day or $5,000 per month for next-day delivery
$3 for standard delivery
$10 for next-day delivery
Wells Fargo
Depending on your account history, up to $5,000 per day
$0
TD Bank
Typically $3,000 per month depending on your account history
$0
Chase
$25,000 per day or $10,000 per transaction
$0
CitiBank
$10,000 per month or $2,000 per day
$0
---
Is There a Limit on ACH Transfers? Closing Thoughts
Most well-established banks set limits on ACH transfers, either per day or per month. However, it's not uncommon for the financial institution to adjust limitations based on a business's financial history. Before unlocking the many benefits of ACH transfers within your business operations, it's important to familiarize yourself with your financial institution's limitations, cutoff times, and penalties in order to minimize the likelihood of unlocking drawbacks along with said benefits.
FAQs About ACH Transfer Limits
Which banks are best for ACH transfers?
Many larger banks, along with some smaller financial institutions, support ACH transfers. Look for one with high transfer limits and little to no ACH processing fees, as fees can add up.
How much money can I transfer between banks?
The amount you can transfer depends on transfer limits set by each bank and your account history.
Which bank has the highest ACH transfer limit?
Chase Bank wins hands down with an ACH transfer limit of $10,000 per transaction or $25,000 per day. M&T Bank has limits set at $10,000 per day (inbound) or $20,000 per day (outbound), and Capital One comes in at $10,000 per day or $25,000 per month. None of the three charges a transfer fee.
Are ACH transfers reported to the IRS?
No. Banks are not required to report deposits made into a bank account to the IRS, except under unusual circumstances.
What is the ACH period limit?
ACH period limits refer to the per-transaction limits within a certain time period.
What does "reached ACH period limit" mean?
If you reach your ACH period limit, it means, for example, your bank's transaction limits for your account are $2,000 per day, and at 3:30 PM, you have already reached those limits. In other words, you have reached the same-day or single transaction limit for your ACH period.