If you've stumbled upon ACH return code R51, you're not alone. Of the many ACH return codes, R51 is a common issue, but it can be complex to resolve. In this article, we clarify exactly why you received ACH return code R51, explain how to fix the underlying issue, and detail tips to successfully avoid this situation in the future.
What Does ACH Return Code R51 Mean?
Automated Clearing House (ACH) payments are one of the many forms of electronic funds transfers. If you're a business owner who processes ACH payments, you may be familiar with the various benefits this payment method offers. ACH transactions simplify the payment process while keeping your merchant account secure—specifically because they are considered bank-to-bank transfers. Additionally, ACH processing fees are usually much lower than credit card fees. However, you must secure a merchant account to unlock the numerous benefits associated with ACH payment processing.
The National Automated Clearing House Association (NACHA) is the governing body of the ACH Network. As such, ACH payments that do not meet NACHA's standards are rejected with an associated return code communicating the issue. ACH return code R51 can happen for several reasons including:
The represented check entry (RCK) item is considered ineligible.
The originator did not provide notice of the RCK policy.
The signature on the item was not genuine.
The item has been altered or the amount of the entry was not accurately obtained from the item.[1]Moov. "Used for RCK entries only and are initiated by an RDFI". Accessed December 2, 2022.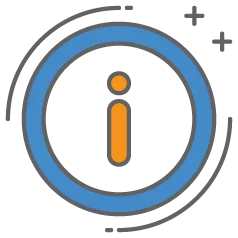 Formal definition
The formal definition for the ACH return code R51 is as follows: "Item related to RCK Entry is ineligible or RCK entry is improper." [2]Actum Processing. "Understanding ACH Return Codes". Accessed December 2, 2022.
Solutions to Fix R51 Return Code
In order to fix ACH return code R51, you have to identify the reason that you received it. As this is one of the more complex codes, it can be complicated to fix on your own if the reasoning is unclear. If you have trouble, you can reach out to your ACH payment processor or the Receiving Depository Financial Institution (RDFI) for assistance.