Multilevel marketing businesses are a different breed of company that may pose a challenge to even seasoned entrepreneurs. At least 50% of multilevel marketing independent sellers quit after the first year and 90% leave after five. Compare that to the average small business: 20% fail after the first year and 50% shut down after five years. For this reason, multilevel marketing businesses don't qualify for a lot of helpful small business support. Payment processing is one of the many aspects that are harder to find for multilevel marketing companies. But in order to become an established company, you need this. So now what?
First, you should understand what these business types are, why they need high-risk credit card processing, and how you can still obtain payment processing for your multilevel marketing.
What is a Multilevel Marketing Business?
Multilevel marketing – also known as MLM, network marketing, or direct selling – is a business model unlike any other. In an MLM structure, independent distributors of a company's product or service receive commissions based on their sales volume.
These people are also encouraged to bring other people they know into the business. This way they can receive a secondary commission based on the sales of their recruits. In this arrangement, distributors that recruit more people stand to gain much more in their commission structure.
Although there are many successful and legitimate multilevel marketing businesses, like Avon and Herbalife, the industry itself has a bad reputation. Sales members dealing with fluctuating income, the reliance on recruitment versus straight-sale, and the volatility of the industry make it a harder business to support. But even considering all of this, MLM businesses provide a lot of perks and are not disappearing any time soon. This is why multilevel marketing businesses need the support that all other business types receive. With more time and effort, it is attainable. But you will need to understand why your business is high risk in order to move forward.
Why Multilevel Marketing is Seen as High Risk?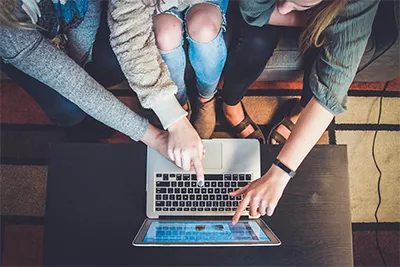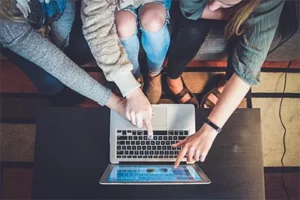 Traditional financial institutions see MLM marketing companies as riskier than others for three main reasons:
Fuzzy legal procedures

Unpredictable growth

High chargeback rates
Fuzzy legal procedures
Selling with a multilevel marketing structure makes it hard to differentiate a legitimate business from an illegal pyramid scheme. This gives the industry a bad reputation – one that most financial institutions go to great lengths to avoid. For this reason, many financial institutions steer clear of the possibility that they are doing business with an illegal enterprise.
The only way to mitigate this risk is to find a processor with a relationship to a bank that will support the industry. They will know what to ask and what to look for before they approve an account to get you going.
Unpredictable growth
Multilevel marketing companies are also very dependent on the sales efforts of their distributors to make money. This can make predicting future finances for an MLM company complicated, if not flat out difficult. Banks and credit card processing companies see this as another inherent risk of working with a direct selling business. After all, if you're not sure where your next month's revenue will come from, how can you manage the rest of your company accordingly?
Additionally, an MLM company's distributors work most often as independent contractors of the business and are not legitimate employees. So although there is certainly a financial incentive to promote and sell for the company, they are not obligated to do so.
High chargeback rates
Finally, multilevel marketing businesses as a whole are prone to excessive chargeback amounts due to the nature of the industry.
Chargebacks occur when a purchaser reaches out to their bank for a refund on something that has shown up on their account. This happens instead of the consumer getting a refund directly from the business. When this happens the MLM company is unable to try and rectify the loss and disburse a refund accordingly. Instead, they are forced to deal with the consequences that the bank imposes on them and their MLM merchant account.
Everything the sales team sells has the possibility to be charged back on your business. This can be an internal flaw or because of fraud tactics. Either way, this is a huge risk to your multilevel marketing business. With so many moving parts, this becomes an issue for multilevel marketing businesses, but there are ways to prevent these chargebacks from occurring.
If you're an MLM business owner in the startup phase, every chargeback is critical. especially if you own a merchant account connected to your company. If your chargeback ratio is high, your credit card processor incurs exorbitant financial penalties, giving them an incentive to terminate your account and making it harder for you to apply for a new one in the future.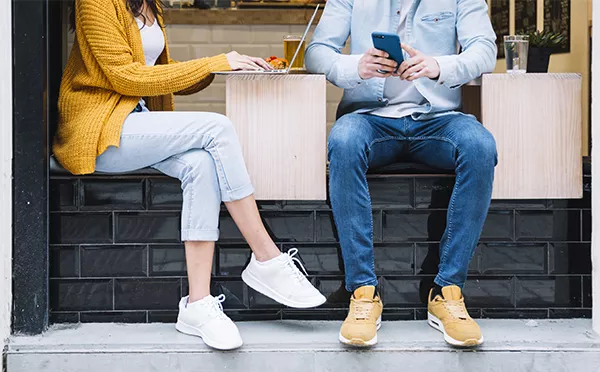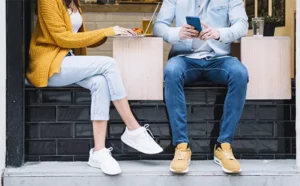 Running an MLM company without an account, meanwhile, will make it impossible to accept credit card payments for your business.
How to Get Payment Processing for MLM?
A high-risk merchant account is one offered specifically for "riskier" businesses by certain credit card processing companies.
As a general rule, traditional credit card processors like Stripe, Square, and Paypal will refuse to do business with high-risk companies like multilevel marketing. So, in order to accept credit card payments, you will need to have a high-risk merchant account set up and connected to your company.
High-risk credit card processors will typically have more terms and conditions associated with their accounts; some examples include higher per-transaction fees and processing limits. However, top-rate providers will also offer white-glove customer support and offerings best suited for high-risk companies. Ideally, you want to look for a company that offers fraud and chargeback protection, and depending on what your company sells, a virtual payment terminal and software integrations as well.
And at the end of the day, having a high-risk merchant account in place will allow you to accept more payments than you could have otherwise. This essentially helps you grow your business faster and more efficiently, which is imperative for any company in the startup phase.
To find an appropriate merchant account provider, be sure to do your research. After all, they need to be able to handle your business needs. Be straightforward with your credit card processor and find someone who can vouch for your multilevel marketing company.