Starting a debt consolidation business can be both busy and lucrative. There are millions of consumers who are actively seeking out the help and expertise of a debt consolidation business. This is where the consumer will turn to your business for help. There are so many who are seeking debt consolidation because they are barely able to stay above water when it comes to their finances. With such a need in the industry, establishing a business in debt consolidation services is a no-brainer.
Reasons for Debt Consolidation Services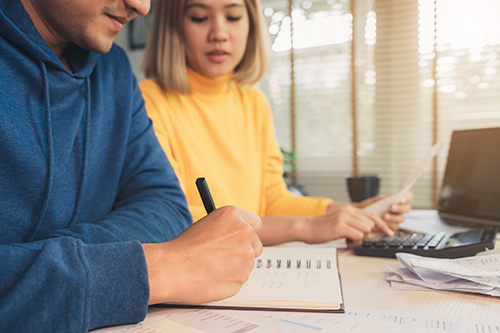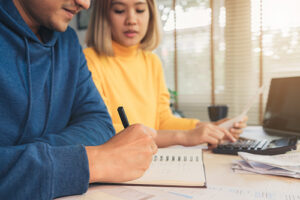 Debt consolidation is the process of combining all of the consumer's debt into one monthly payment. These consumers are then able to pay back their debt in one place and hopefully repair their credit.

Consumers seek debt consolidation for a number of reasons. It is estimated that 76% of Americans are living paycheck-to-paycheck, and the average American owes about $225,000 in debt. Such a high amount of debt factors in student loans, credit card debt, mortgage loans, and auto loans. According to a report released by GoRankingRates, 59% of Americans have as little as $500 in their emergency account savings for a rainy day. 
Starting a debt consolidation business can give you the freedom to work from home and set your hours. It also allows the business owner a few great other rewards.
There is an increase in autonomy. If the unexpected arises, you are able to work around it. When owning your own business you have control.

You have the ability to set your pricing and the means in which you accept business. Will it be straight-sale or on a continuity basis? You can control that.

Debt consolidation is a business that is growing. Customers are realizing the benefits in managing debt and paying it off sooner which allows the industry to grow.
First Steps in Starting Debt Consolidation Business
There are a few steps that you should be taking when you are in the process of planning and opening your new debt consolidation business.
Each state has its own requirements regarding debt consolidation businesses. Each state has its own requirements that merchants must follow. You can check Business.gov to locate the needs for your specific state.
A business plan is standard for all new businesses and debt consolidation is no different. Your business plan needs to take in a few important factors such as marketing and operations. Just by knowing your customers, you will be able to garner a solid marketing and advertising plan or attack. Operations, on the other hand, deal with the structure of your company. Will, it just be you working at home or will you need to employ other people to handle the load? Know your costs and stick to them as you grow. 
You may find it helpful to form relationships with the creditors and credit card companies that you will be dealing with. Contacting the businesses that you will be dealing with beforehand allows them to recognize your company name and not think you are a scam. Putting your state licensing and accreditation on your letters will go a long way. 
The best way to achieve how much you will bill customers is to look at your direct competition. Once you have an idea to work with you will be able to price accordingly. For those who will be launching an online debt consolidation business, a quick Google search is invaluable. 
One of the most important steps is often the most forgotten. In order to accept card payments over the phone or through a payment gateway on your site, you will need to have debt consolidation merchant services. However you choose to handle transactions, a merchant account in place is essential.
In Need of a Debt Consolidation Merchant Account
Opening a merchant account is necessary if you want a credit card processing solution. In the debt consolidation business, you will be dealing with consumers mainly over the phone. So, being able to process payments in this manner is necessary. This also opens up many opportunities for accommodating all customer types. Some people prefer using cash while others use credit. It is a consumer preference that leans heavily on the use of credit cards with daily purchases.
Your business is high risk
The downside of obtaining a merchant account for your debt consolidation business is that this industry falls into the high risk bracket with traditional banks. Most tier one consider businesses such as these risks because they deal with consumers who may have trouble paying back their debt.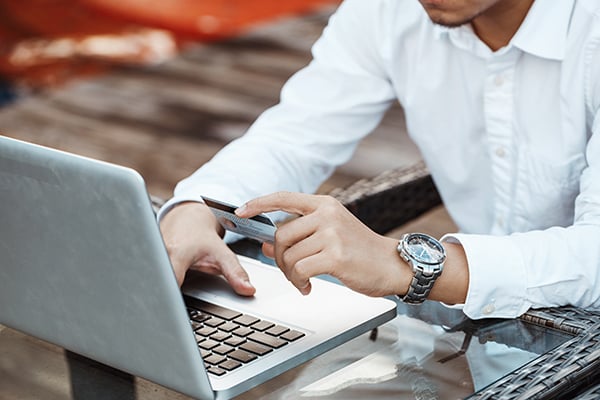 Another reason for being flagged is because there are a lot of chargebacks in this industry. Chargebacks are when a customer is not happy with the service and contacts the bank instead of the business for a refund. When this happens the bank is not happy. Too many chargebacks and your merchant account can be suspended or closed down without warning. This instance may be because of improper contact information, a customer who prefers to not deal with your business anymore, or they are running a scam. Make sure that you have open communication with your users and show your contact info boldly. This may prevent some chargebacks from moving forward.
Find a high risk expert
Using a tier one processor will end up with an account closure and held funds. In order to do business and stay processing as long as you want while at the same time reducing your risk is where a high risk merchant account comes in. Obtaining a merchant account specifically for high risk debt consolidation will make your life easier. You will have a secure, integrated virtual terminal that can process any card type.
Just because your industry is high risk doesn't mean that you don't get support. Make sure to find a merchant account provider that has approved debt consolidation businesses in the past. That way you know that they have the right banking relationships in place to get you approved and reduce your risk.
Process payments knowing that you will be able to do so for months and years to come without interruption.